When moving to a new house for a fresh start such as a ready-for-occupancy house and lot, or a condominium in the case of some college students, first-time homeowners may be uncertain when it comes to choosing the type of furniture and things they'll need to completely decorate their new home. The first week can be overwhelming since there are so many home essentials that one might need in order to live the ideal domestic life, and deciding the order of buying them can be difficult. However, the first things that should definitely be checked first are the utilities such as water, electricity, and Wi-Fi, which can be assessed by local utility companies.
Some properties would of course have preexisting amenities within them, which is a boon for buyers since it would mean that they wouldn't have to worry about buying their own essential tools and save money in the process too. This is especially commonplace among premium real estate, which may even have the latest conveniences, like a state-of-the-art home security system, a smart doorbell doubling as a video doorbell, smart light bulbs, smart plugs, a smart lock, some carbon monoxide detectors, or even a themed furniture set depending on the standards of the developers behind their construction. For the majority of other houses in the market however, this won't be the case, and it is strictly up to the current homeowner to decide what they'll buy for their new house. While it may be inconvenient, it does provide the freedom to decorate one's home according to their personal style, free to pick what the living room, kitchen, bedroom, and outdoor space will look like.
For those looking for advice on what essential items to acquire for in the household, here are the things to buy for a new home.
Living Room Essentials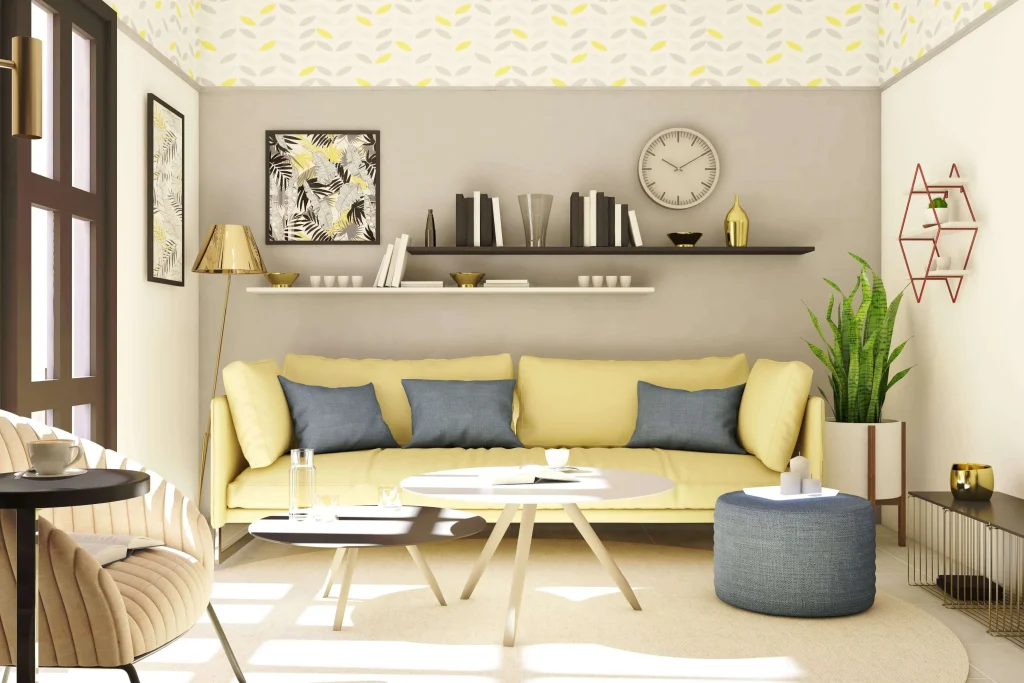 One of the important spaces you'll need to fill in your new home is the living room. The living room is the space where the family share — aside from the entire house — and where you will entertain guests. It is important that you first fix your living room by having its essentials, such as sectionals and sofas, and a coffee table to let your guests sit and relax; then for the other accents you can add decorations, such as accent tables, wall art, decorations, and etc.
A First Aid Kit is One of the Things You Need in Your House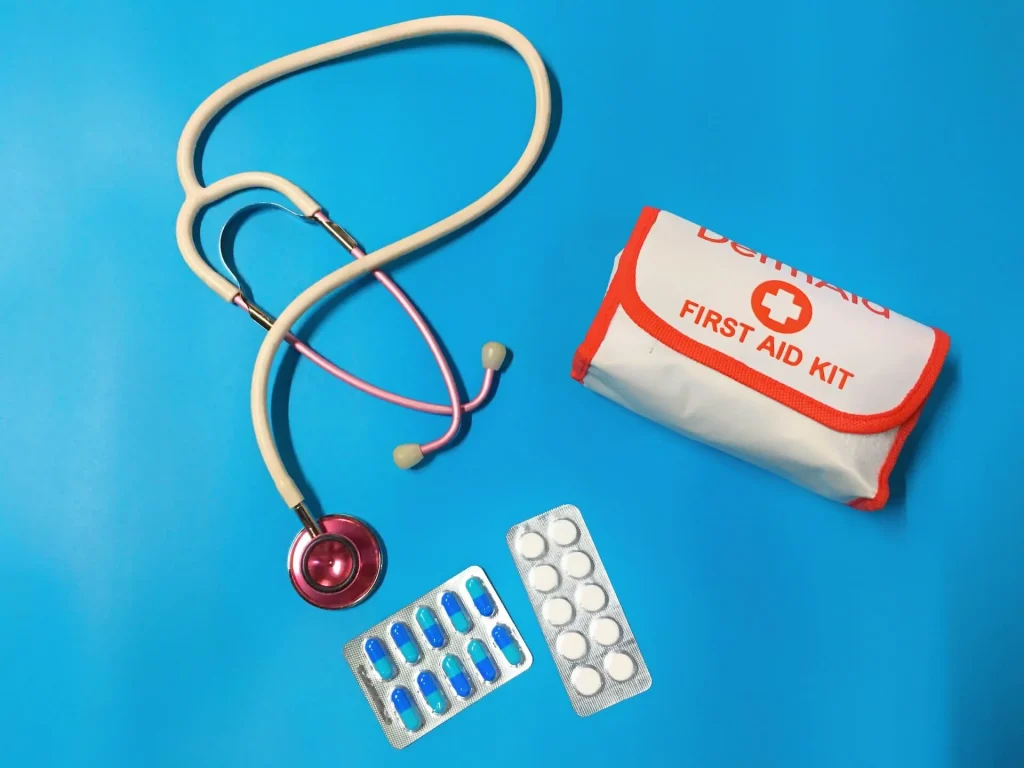 One of the must-haves that a smart homeowner should keep in their abode is an easy-to-access first aid kit in case of any medical emergencies. Making sure that it's always available can provide ease of mind and a sense of security, especially for those who prioritize keeping their family safe.
A first aid kit does not have to be complicated, and may just consist of a couple of bandages, band-aids, Betadine, and maybe some paracetamol. Depending on one's own health conditions or that of their family members or housemates, additional medical supplies might be required within the kit as well, as well as important documents for special cases. The extra cost of occasionally restocking one's first aid supply might be inconvenient at times, but it is definitely worth it for ensuring the safety of oneself and others within the home.
When it comes to the other home essentials that one can get, medical supplies can definitely make a difference, particularly when accidents do happen within the home.
Another Set of Must-Haves in a New House Is Kitchen Essentials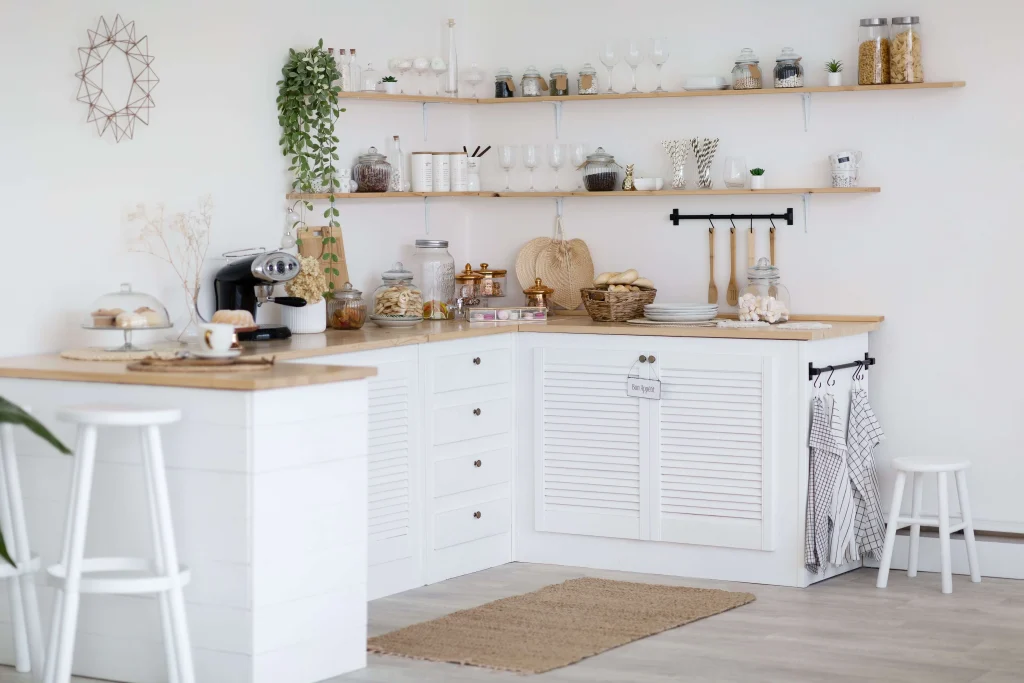 In the eyes of many, a proper Filipino home isn't complete without a kitchen that is fully stocked with cooking equipment and ingredients. These tools can range from just a few pans of varying sizes to an extensive spice rack filled to the brim with niche seasonings that is ideal for the dedicated home cook.
A kitchen does not have to be extravagant at all, and most of the time it is only the basic tools that are necessary to complete it. Those that are passionate about home cooking, whether they be beginners or experts, may choose to buy some specific equipment to supplement their personal 'tool kit' in the craft, which can include the Instant Pot, an air fryer, or maybe even a waffle maker. Asides from cooking tools, items that are meant to ensure safety in the kitchen are also part of the essentials, and examples of these are a fire extinguisher and a carbon monoxide detector for those who want to be extra careful. Outside of cooking, a stocked bar of vintages may also be something good to buy for the kitchen in the event of a celebration or for hosting guests.
With the variety of choices that a homeowner can choose for doing interior designing for their kitchen, one would only need to be aware of their limits, both in terms of budget and creativity, before they start shopping for nice-to-haves for their place.
Among the Things You'll Need, Cleaning Supplies are a Must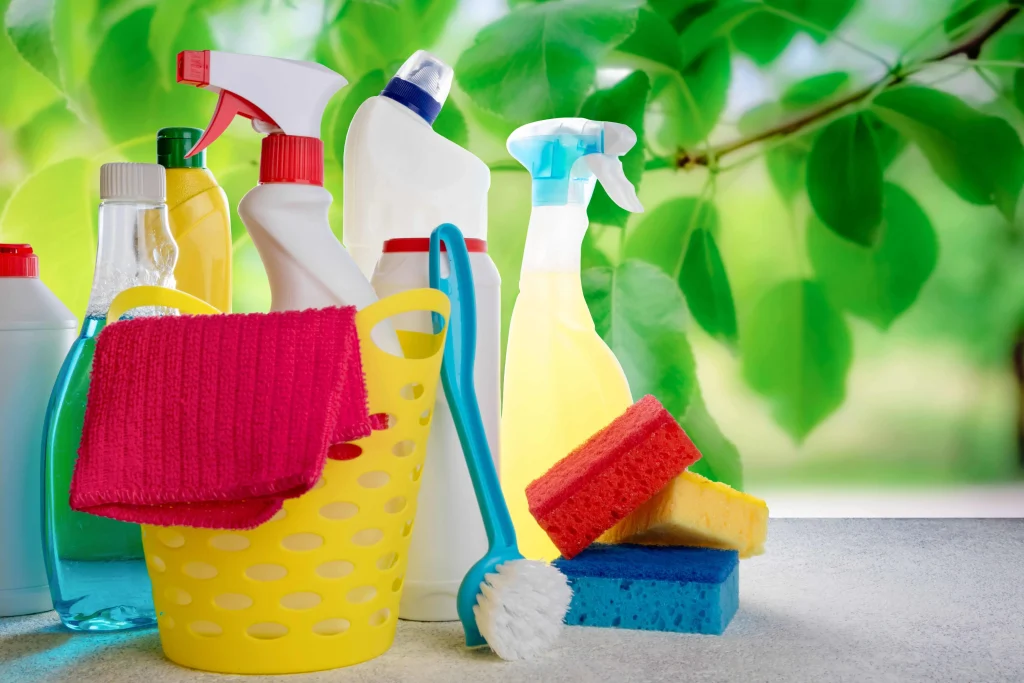 Once the moving day has long passed and the furniture is placed wherever they belong within the home, it is now a matter of keeping everything neat and presentable in order to maintain the order of the household, particularly if unexpected guests end up visiting. One can buy all the things they want for their new house, but it wouldn't matter if the place is a mess in the long run, and thus this is where cleaning supplies are important.
For new homeowners, simple tools such as a broom, mop, a rag, an iron and ironing board, and a few other essentials would suffice, but more specialized equipment may be needed, especially for cleaning delicate objects like fragile picture frames and such. Furniture with surfaces prone to scratching, such as glass windows and tables, will need items such as microfiber cloths or even cleaning wipes in order to keep them pristine. Each area of the house, such as the living room, bathroom, or outdoor living space may need its own dedicated cleaning tools, so as to ensure the best and hassle-free work in maintaining them.
The first impression is essential, and those who are planning to invite their new neighbors, friends, and family to their housewarming party should first ensure that their place is as clean as it can be.
To summarize, there are a variety of items that many can consider as being essential tools for the household, and a home wouldn't be what it is without them. For the sake of practicality, however, the best things to purchase for one's own home are medical supplies, kitchenware, and cleaning tools. There are of course other things that some individuals may prefer buying first, and lifestyle checklists such as that done by House Beautiful may have what they're looking for, which includes a list of bedroom essentials, bathroom essentials, outdoor essentials, and living room essentials to browse for.
Most Importantly, A Home Security System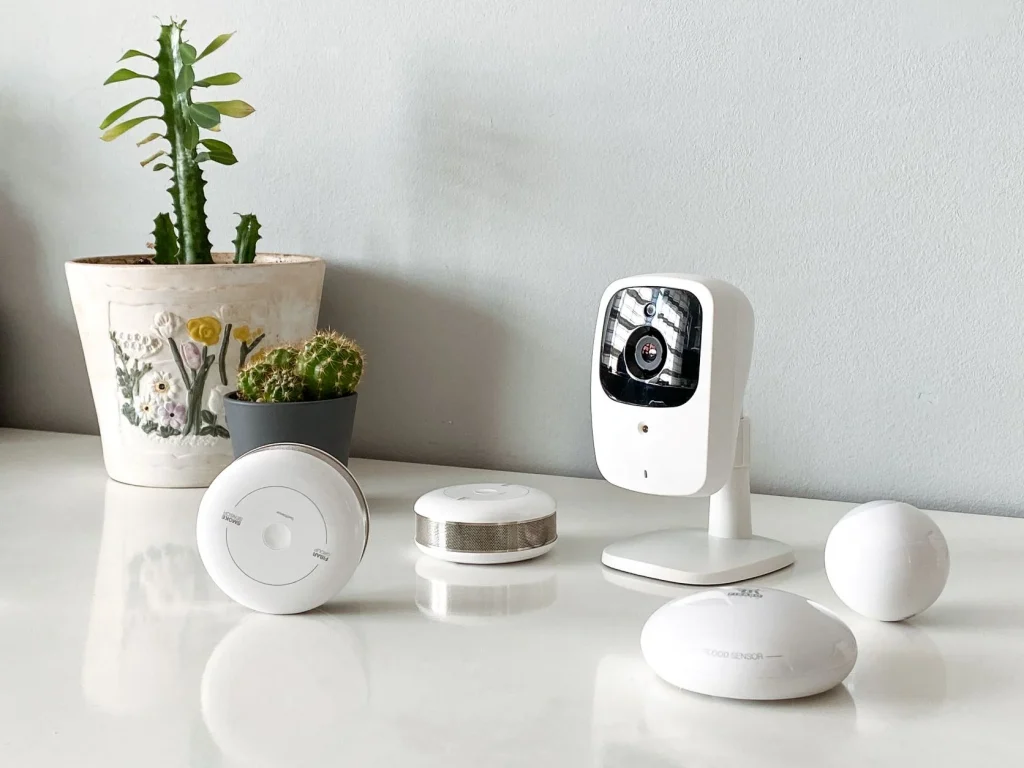 With smart homes coming into play, a home security system is one of the things you'll need to consider when buying a new house. Whether it is a set of CCTV cameras to monitor your home or a smart lock on your door. It is best to have the best type of home security system to give you peace of mind while heading out.
There are some ready-for-occupancy house and lot for sale that offer smart homes or houses that could be installed with a smart automated system. Crown Asia just launched their first smart home model at Vita Toscana, and now homebuyers can upgrade their homes to smart houses in certain Crown Asia subdivisions as well.
Related Blog: Turning Your Condo in Las Pinas to a Perfect Home