The romantic season is right around the corner—are your gifts for your loved one ready yet? If not, then no worries, this article might just help you with that. Prepare to start taking notes as we round up some of the best gifts out there to prepare for this Valentine's Day.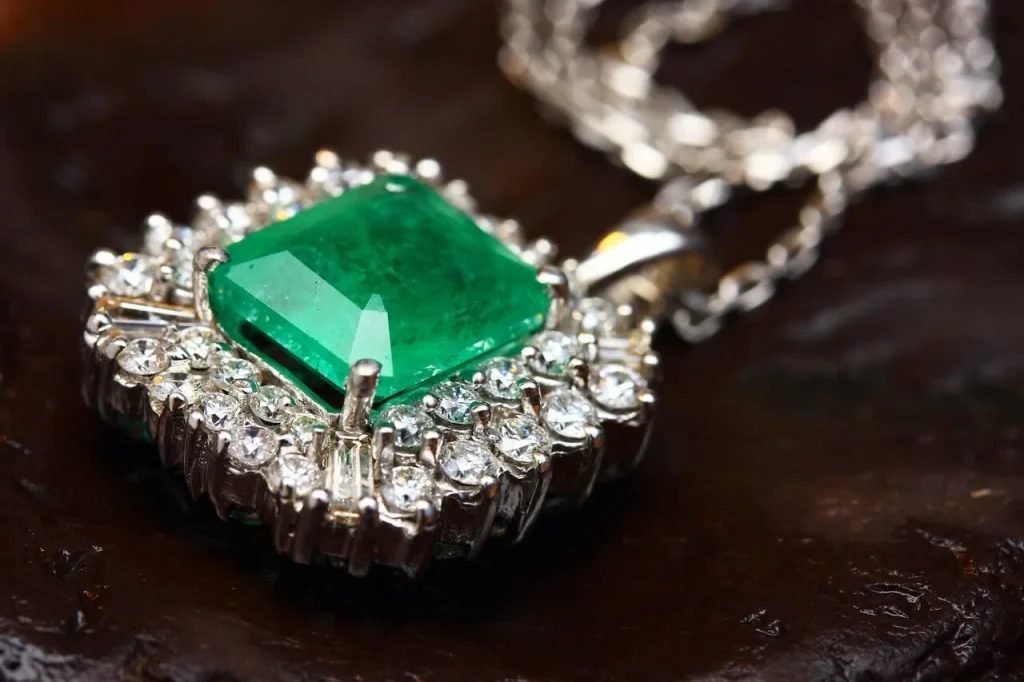 Jo Malone London Wood Sage & Sea Salt Cologne
When it comes to picking gifts, fragrances are always a good idea. These types of gifts are more personal and last longer than a fancy dinner or chocolates. Jo Malone London Wood Sage & Sea Salt Cologne is inspired by the scent of the refreshing sea by a windswept shore, evoking a unique, but universally enchanting scent profile with every spray. Alive with the freshness of sea salt, the notes of woody sage still breakthrough and create a well-rounded fragrance that can be enjoyed by everyone. Cologne might be one of those little gifts, but it speaks so much and leaves a great effect on the mind. When your partner wears the fragrance, it becomes a basic part of them. Each time they smell the cologne, they remember you—therefore the cologne will continually remind them of your gesture and appreciate it more. The Jo Malone London Wood Sage & Sea Salt Cologne retails for Php 4,300.00 and you can buy it in-store or online through Rustan's.
Chateau Lafite-Rothschild 2008 Wine
Valentine's Day is often associated with flowers, chocolates, and, for wine enthusiasts out there, a good bottle of wine. A nice glass of wine, over a special steak dinner, with chocolate desserts? A romantic night, indeed. With a ton of wine options to choose from, this article might have just picked the best one that could make your day more special. Chateau Lafite-Rothschild 2008 is an outstanding wine that has a blend of 83% Cabernet Sauvignon, 13% Merlot, and 4% Cabernet Franc, which has a very deep, almost opaque purple color. Dominated by red fruit, the nose remains clear, precise, and complex. In the mouth, the strength and classic style of this wine becomes apparent—with fruit, substance, and tannins that are supple and tight at the same time. With a superb aftertaste, Chateau Lafite-Rothschild 2008 assures elegance in a glass. The wine retails for Php 89,000.00 and you can grab one of these at the Manila Premiere Wines website.
Technogym Ball for Dior
Working out has never looked more elegant. If your partner likes working out, perhaps this coming Valentine's Day is the time to spoil them with an upgraded, luxurious exercise ball. Through a unique collaboration, Dior and Technogym teamed up to create a limited edition, high-fashion workout equipment. The Technogym Ball for Dior features dual stabilizing density and a non-slip base to complete numerous stretching exercises, muscle building, and toning. Combining wellbeing and elegance, your loved one could stay chic while getting their daily workout done. The Technogym Ball for Dior is exclusively in available Dior boutiques, retailing for around Php 66,400.00.
Nespresso Creatista Plus by Breville
Is your significant other a coffee lover? Then this would be an amazing gift for them. Nespresso Creatista Plus by Breville gives you the ability to easily create personalized cafe-style quality coffees at home. With a stylish sleek design and stainless steel finish, this machine has a three-second heat-up time, eight texture levels, and 11 milk temperature settings. Each machine includes a stainless steel milk jug and a fully-automatic steam wand, creating perfectly textured milk essential for a latte art set to your preferred temperature at home. If you and your partner have a shared space, then this would be a perfect gift that you can also enjoy yourself. Nespresso Creatista Plus retails for Php 38,000.00 and is available in various stores nationwide. If you prefer to purchase one online though, Nespresso is available in Lazada. d
No more urgent coffee runs for your meeting or rush delivery to your doorstep. It is time to cop this coffee machine for your coffee fanatic lover's convenience at home, any time of the day.
Cartier Love Bracelet
The Cartier Love bracelet is one of the most popular and most iconic pieces of jewelry designed. Originating in 1969, it is arguably the most romantic jewelry concept, as well. The bracelet symbolizes free-spirited, eternal love as this unique piece of jewelry screws onto your wrist with its own personal screwdriver, to be worked all day, every day, and never to be taken off. The binding closure and screw motif gives it true permanence, while diverse interpretations allow for a unique expression of feelings. Hence, this popular trinket of affection is perfect for couples who want to lock in their love for each other—perfect for this Valentine season. The Cartier Love Bracelet starts at around Php 252,600.00.
Leica D-Lux 7
What better way to capture your most precious moments with your loved one and keep the memory for a lifetime than through the lens of a camera? Leica D-Lux 7 is the best Leica camera for beginners that is compact with a deluxe feel. It is an ideal camera to shoot street and travel photography in a small form factor. Despite the 17MP micro-four-thirds image sensor, the camera is paired with a bright and breezy fixed zoom lens that is perfect for low-light shooting both indoors and outdoors. Automatic settings are available in this model but there are also lots of manual controls for those who seek to have their own creative input for their photos and videos. This would be a perfect gift for your photo enthusiast lover and best believe that you will be their muse. Leica D-Lux 7 starts at Php 65,979.50.
A Property from Crown Asia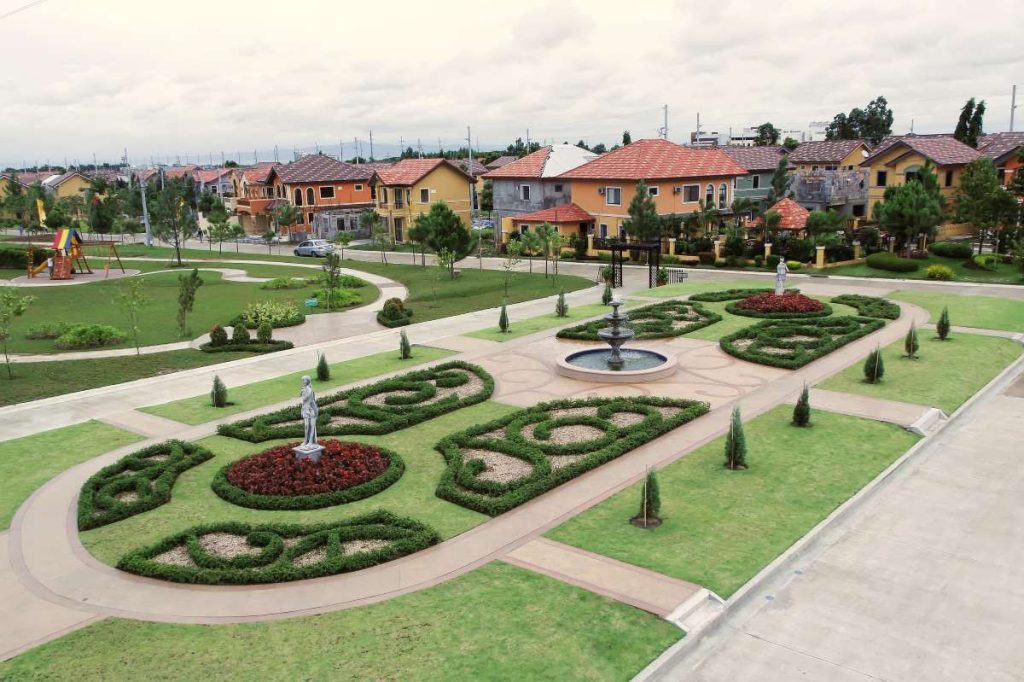 Down to the last, yet the biggest and perhaps the best gift suggestion of all, buying a property for your partner might probably be a little too much for some, but not when you are fully committed and are ready to settle in a single space together. Crown Asia is a company of Vista Land and Lifescapes, Inc.—the Philippines' largest home builder—that creates communities for the nation's upper-middle-income families and individuals. With various types of properties offered such as Condominiums, House and Lot, and Ready for Life mostly in the South, you have a variety of options to choose from. The decision boils down to you and your partner's lifestyle. If you think you are not yet ready for a full-on brand new house and lot in Cavite or Laguna, then a Condo would be the best fit. Crown Asia has various condo properties for sale in different locations, such as in the province of Cavite, there is Meridian COHO in Bacoor, and Pine Suites at Tagaytay. Valenza Mansions is located in Laguna, and Hermosa COHO in Las Piñas.
But, on another spectrum of relationships, there are also partners who are fully ready to acquire a real estate property in the form of a house and lot. As such, Crown Asia also offers houses and lots for sale in Cavite, such as Amalfi and Caribe at the Island Park, Carmel, and Citta Italia, among many others. While La Marea and Fortezza are house and lot for sale in Laguna. For RFO properties though, there are Newberry and Hemingway at Carmel and Amber and Amethyst at Vivace.
These are just some of the options that Crown Asia could offer. Whether you want a house and lot in Cavite, or you prefer a condo in Laguna, the premium residential arm has it. For more information on these properties, you can check out the website: https://www.crownasia.com.ph/.
At the end of the day, gifts are just a way to express love and appreciation to your loved one. Whether you have one prepared or not, as long as your significant other know you care, it would not change the course of your relationship. On that note, Happy Valentines and cheers to eternal love for ourselves, and for our loved ones.
Related Blog: 8 Luxury Items for your Condo Unit