You can really comment on how Filipinos are considered one of the happiest people. They love to celebrate and have fun and be with their loved ones while enjoying their favorite comfort food despite the bad things that may have happened to them. Festival, also known as a "Fiesta", is one of the many ways that Filipinos celebrate to honor a patron saint or a fruitful harvest. Nowadays, even tourists are enjoying the festivals held in the country. Each city or province has a fiesta that they celebrate. Just like many of the provinces in the Philippines, Laguna also has a diverse range of traditions and cultures.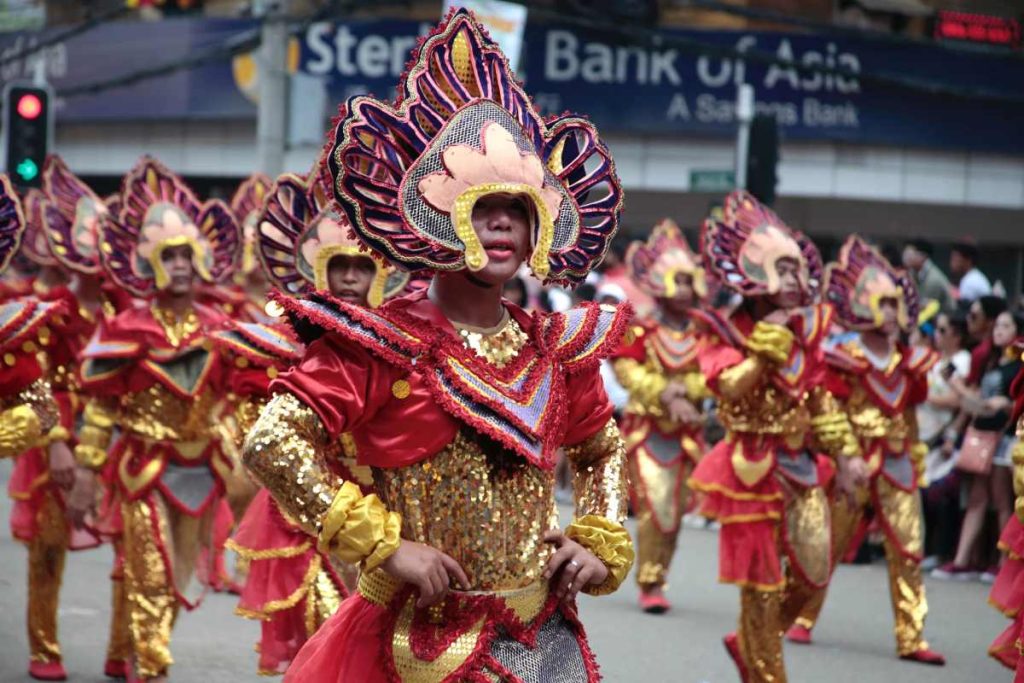 Laguna is famously known as the birthplace of the national hero of the Philippines, Dr. Jose Rizal. But aside from that, Laguna is known for hot and cold springs, waterfalls, rich culture and tradition, old churches, historical sites, and delicacies like buko pie, cassava cake and espasol. The province is also known for its colorful and grand festivals. Anilag Festival, Coconut Festival, Pinya Festival, Tsinelas Festival, and Itik Festival are some of the "best" and major festivals there are in Laguna.
Festivals in Laguna:
Anilag Festival
Anilag Festival, known as the "Mother of Harvest Festivals", is a weeklong celebration held annually in March in Laguna's capital town of Sta. Cruz. The festival was first held in 2004, but despite only being celebrated for a few years, it became one of the major festivals in Laguna. Anilag is centered on expressing appreciation for the income created by their thriving agriculture tourism attractions that are unique to Laguna. Buko pie, puto, espasol, salted eggs, battered duck, bulalo, white cheese, and local macapuno bibingka are among the delicacies they are proud of.
The festival is full of activities like street dance competitions, float contests, and various music competitions. An array of events is organized to keep both the locals and tourists entertained. There are also stalls wherein local delicacies or souvenirs are purchased.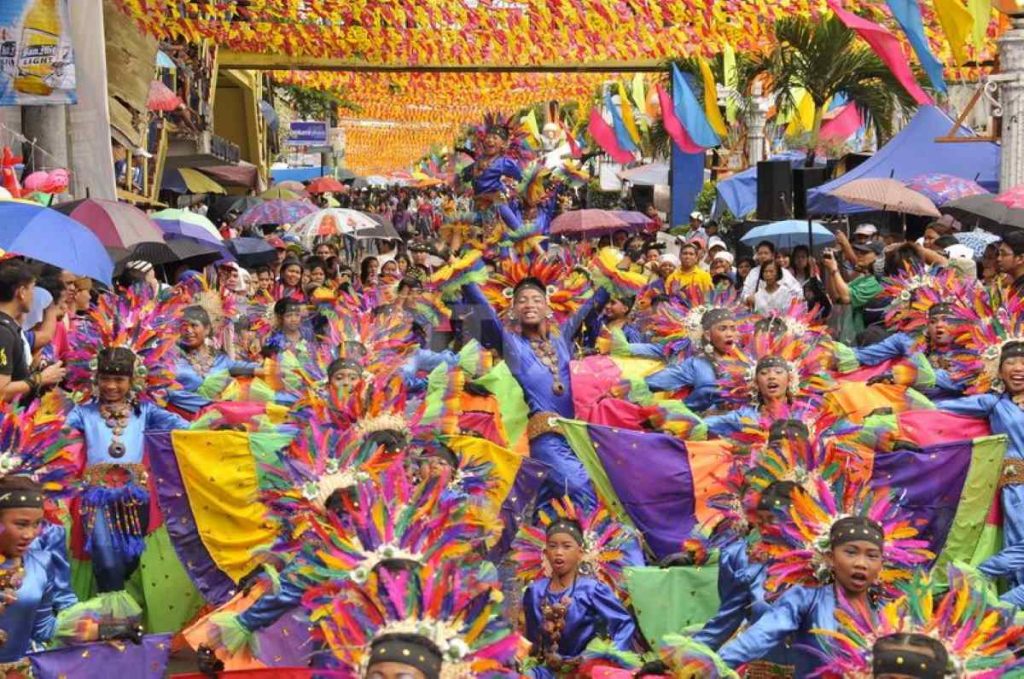 Photo from lagunatoptenfestivals.blogspot.com
Coconut Festival
"Tree of Life" is something that a coconut tree is also known as. All its parts can be used to sustain and support human life. A festival about coconuts is an interesting event to attend. Fascinatingly, in San Pablo, Laguna, the right festival exists. Coconut Festival, or the "Coco Fest", is a weeklong celebration held annually in early January. The festival was first held in 1996. Coco Fest is celebrated to honor the patron saint, Saint Paul the Hermit. The event also recognizes the coconut's significance in the Philippines particularly in the city and province of Laguna.
The Mardi gras, the event's climax, is generally attended by students and outstanding groups dressed in appealing garments created from coconut tree pieces while dancing to local indigenous music.
Pinya Festival
Every 15th of May, the municipality of Calauan, Laguna celebrates the Pinya Festival. The Calauan's patron saint is St. Isidore Laborer, the patron of farmers. Pinya Festival started in the year of 1999. Calauan is regarded to be the number one town in the CALABARZON area for producing the sweetest pineapples. The festival's goal is to promote the pineapple and other agricultural products of Calauan. The Trade Fair Show showcases regional goods to which the majority are pineapple related like different delicacies and pinya fabric-textile that is made from pineapple leaves. Beautiful and grand floats are exhibited through a parade wherein different barangays in the city participate. There is also a street dancing competition where the dancers are wearing colorful costumes.
Tsinelas Festival
Gat Tayaw, Liliw, Laguna is also known as the "Footwear Capital of Laguna" because the footwear industry is consistently growing and developing. With that said, Tsinelas Festival is celebrated annually in the last week of April. A parade of floats showcases the agricultural and industrial products of LIliw which includes a variety of shoes produced locally.
Photo from lagunatoptenfestivals.blogspot.com
Liliw, Laguna also offers a sweet delicacy like uraro. Uraro, also known as Araro, is a dry and powdery pastry that is made from arrowroot flour. It is flower-shaped and wrapped in a colorful thin paper called papel-de-hapon. The taste and texture of arrowroot cookies have a resemblance with puto seco and ladyfinger or broas.
Itik Festival
The "Duck Raising Center of the Philippines", Victoria, became a traders' destination for balut. The Itik Festival is held annually every second of November to commemorate the founding anniversary of the town. The Itik Festival began in November 2002, many tourists and students from neighboring towns visited to observe how itik is raised and to see items made from it. The street dance, consisting of participants from public and private schools is one of the attractions of the Itik Festival.
The famous Tindahan ng Itlog ni Kuya at Iba Pa is located along the highway of Victoria, Laguna. Tindahan ng Itlog ni Kuya at Iba Pa offers Pekin Kinulob, Lechon Kinulob na Itik, and Itlog na Maalat (salted egg).
Laguna indeed has a remarkably diverse and fun way of celebrating its culture and tradition. Both tourists and locals gather to witness Laguna's festivals and experience the spirit of celebrating these events. Laguna would be a good place to consider when thinking about one's own individual place. Having a house and lot in Laguna will allow an individual to be near the festivity without worrying about the traffic or the long drive.
Aside from its festivals, Laguna also has a lot of tourist spots and wherever there are tourist attractions, there are also business establishments that cater to these visitors. Laguna has long been a favorite among those seeking a nearby getaway from the metro's never-ending bustle. If a house and lot is something that is too much for a person, there are also house and lot for sale in Laguna particularly La Marea in San Pedro, Laguna. It is not distant from the city and is crowded with business zones. When compared to the Metro, almost everything in Laguna is less expensive, and the items and services are sometimes of greater quality than those found in the capital.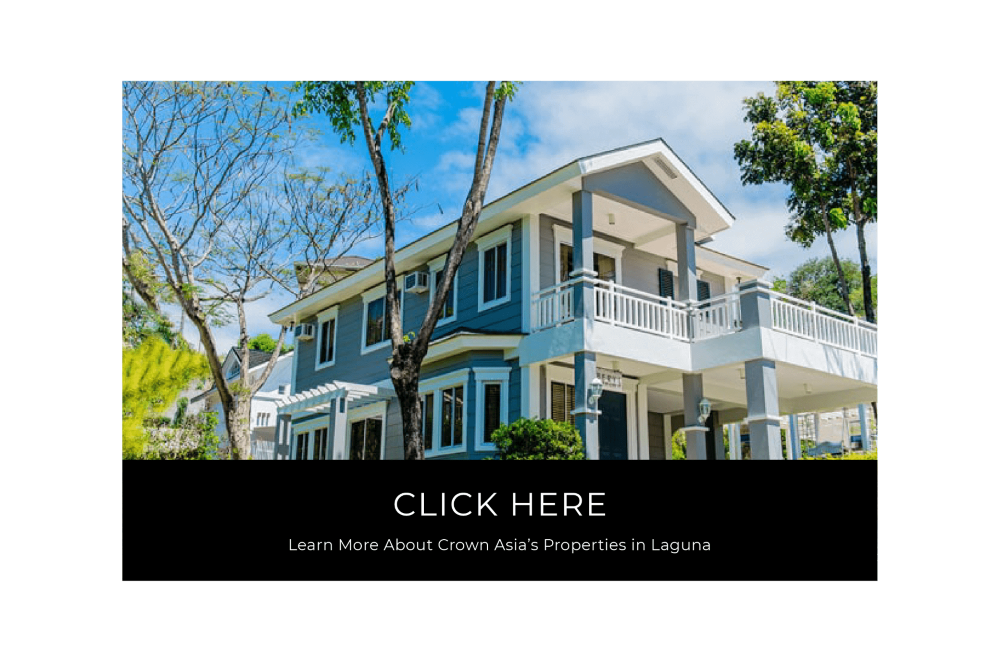 It's always better to enjoy such festivals when you are just a stone's throw away from the venue and the excitement it brings. A home in Laguna, like that of Crown Asia's Fortezza, an Italian-inspired community might be your next big move!
Related Blog: Highlight of the South: The Province of Laguna and Everything It Has to Offer