The real estate Philippines is a thriving and prosperous one, providing chances for people to shape their real estate career(s) and financial futures. Whether you're interested in real estate transactions, market research, or investment consulting, a real estate broker plays a crucial role in accelerating these procedures.
However, before becoming a successful real estate broker in the Philippines, it is evident that you need to have the right kind of education and training that is customized to the particular complexities of the real estate industry. This entails developing a thorough understanding of the regional real estate market trends, legal systems, and ethical standards.
The following article will thoroughly go over every important aspect of becoming a licensed real estate agent as well as what are the skills needed to become a real estate agent.
What Is the Role of a Real Estate Broker and Its Responsibilities?
In the Philippines, a real estate broker is the owner of a brokerage company and is in charge of managing various business ventures and activities, such as contract writing, back-office management, financial transaction supervision, and hiring and accepting salespeople or agents to represent real estate buyers and sellers. Real estate brokers have more experience since they can deal directly with buyers and sellers and because they have passed a PRC licensing exam.
A buyer or seller of real estate Philippines will often contact a real estate broker. In order to enable the sale, exchange, or lease of real estate, whether it be a home, a condominium unit, an industrial lot, or a commercial space, he or she must be registered with and licensed by the Professional Regulation Commission (PRC). The real estate broker's pay includes the commissions from the sale of these prospective assets.
The primary role of a broker in a real estate transaction is to represent the buyer or seller as appropriate. Therefore, having effective negotiation abilities is crucial. It is also vital to remember that ethical real estate brokers in the Philippines are bound by a code of conduct that forbids them from acting as "double agents," or acting on behalf of both the seller and the buyer.
In the dynamic world of real estate, certain abilities go beyond conventional sales tactics. To thrive as a real estate agent, you need a unique blend of skills that extend far beyond property listings and negotiations. In this article, we delve into the essential skills needed to be a real estate agent, uncovering the traits that set apart the most successful professionals in the industry.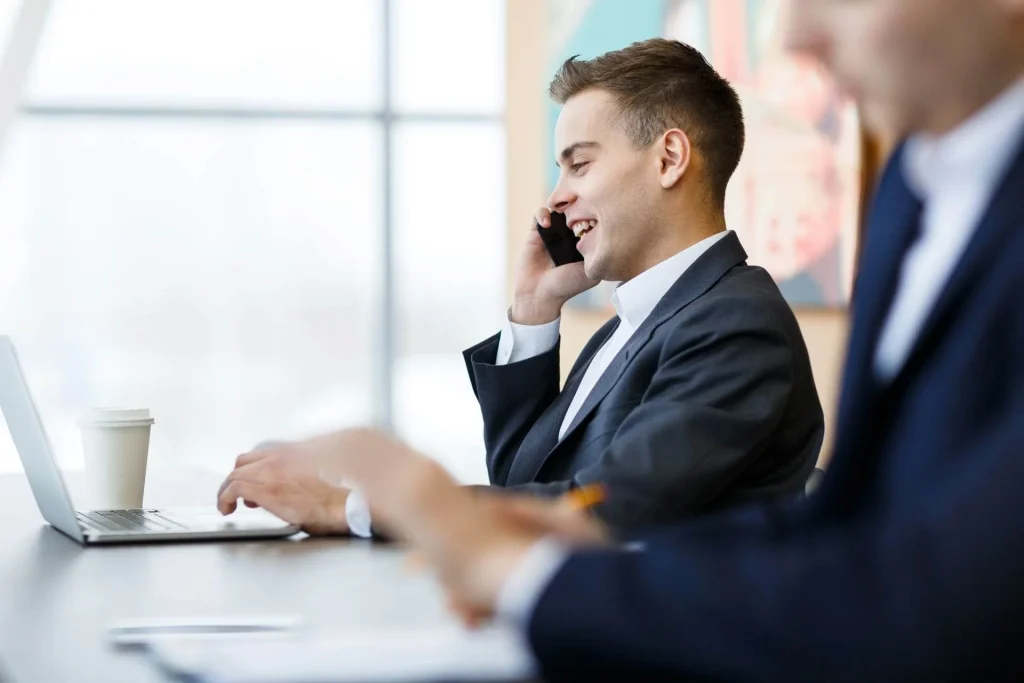 What Are the Most Important Skills for a Real Estate Agent?
1. Communication skills
It is vital to remember that no two clients are exactly the same when working as a real estate broker. While some clients might want to engage only via text, others might prefer to chat frequently in person. While some people may want to be involved in each and every decision-making, others may be more detached. Competent agents are aware of this and never interact with clients and other agents in a generic way.
Top agents also make it a point to listen to their clients. To make sure they comprehend their client's needs, they dig inquiries and paraphrase the response. They make eye contact with clientele, show an open body posture, and make pleasing facial gestures. A competent real estate agent also communicates with people in a clear and assured manner. They refrain from overusing slang and technical vocabulary. Lastly, success depends on creating polished communications, contracts, marketing materials, and website content.
2. Wide knowledge in the real estate industry
Due to industry competition, the real estate market is dynamic. As an example, there can be a highly competitive real estate market with little inventory for potential buyers, or there might be a lot of properties available but few potential buyers. If you're new to the real estate business, having a solid working understanding of your local market can really help.
In addition, becoming a successful real estate agent depends on one's capacity to stay informed with news and trends in the industry. Following a prominent expert in real estate education is one of the finest methods to remain up to date with the most recent developments in the field. To learn more about fix-and-flips, investment, and other topics, you may also sign up for specializing real estate courses. Having this information will make you a more effective agent. After all, it's always a good idea to set aside some time each day to read about current business developments and trends in order to expand your knowledge.
3. Negotiation skills
Real estate agents frequently participate in negotiations, especially when speaking on behalf of their customers. This means that it's essential for those working in this sector to feel confident during negotiations while abiding by the laws and guidelines specific to their local real estate market.
There are further motivations to hone your negotiating skills. As a matter of fact, many homeowners and potential buyers lack negotiating skills. In reality, many people are ignorant of the fundamentals of real estate transactions. Some agents, some of whom can be fairly pushy, simply don't feel comfortable bargaining with buyers, sellers, and other agents. Therefore, it is your responsibility to make sure that bargaining is one of your strongest real estate agent abilities.
4. Networking skills
Top real estate professionals have many relevant connections. Whatever the situation, they have reliable contacts who can step in and help. Even when they are having fun on their time off from work, real estate agents frequently network.
Since so many people prefer to work with a real estate agent that they either directly know or who comes highly recommended by someone else, networking is essential for real estate brokers to draw in new clients. This can entail going to social events in the neighborhood or asking acquaintances to pass along your contact information to anyone they happen to know who might be looking for a real estate agent.
5. Having the ability to adjust in the face of new tools and technology
Throughout the course of time, agents' real estate skills are not the only thing that has evolved. Technology and tools have advanced as well. Hence, if you want to be successful as a real estate agent, you must embrace these technology advancements.
Technology is frequently used by real estate agents to communicate home listings with clients. Technology improvements have made life easier for the real estate business, which now includes a variety of applications for searching for homes, an increase in the usage of 3D tours for home ads, and how agents distribute new properties. Some real estate brokers may decide to show houses via video conference if a customer lives in another city or state and is unable to go for a tour. Technology has practical applications as well.
Does Real Estate Have a Course?
The very first step to joining the real estate Philippine market is to enroll in a real estate course. If you want to work in this rapidly expanding industry, you must complete a real estate degree program, which will give you the knowledge and skills you need to get started.
Any college or university that has been granted accreditation by the Commission on Higher Education (CHED) is where you can enroll in the Bachelor of Science in Real Estate Management (BS REM) program. This prerequisite will teach you the specifics of how to operate legally in the Philippine real estate market. There are also online real estate courses available offered by some schools here in the Philippines.
Once you have completed your degree, you will be one step closer to finding out if you can obtain a real estate license in the Philippines. However, there are a number of requirements you must meet before you can register with PRC and sit for the Real Estate Licensure Examinations.
Bottom line
In conclusion, it takes passion, determination, and an unshakable commitment to growth to succeed as a real estate broker in the Philippines. Aspiring brokers can set themselves up for success in a field with limitless potential by laying a strong educational foundation, pursuing continual professional development, and adhering to ethical standards. Brokers can advance themselves to become dependable consultants and contributors to this thriving industry by embracing the always-changing environment and distinctive dynamics of the Philippine real estate market.

Read more: How to Become a Real Estate Agent in the Philippines?