Jet skis are the motorbikes of the sea. Under the bright sun, the ocean waves are your highway to soar across. One must be aware however that owning a jet ski is a big-ticket item, so if you're considering buying a jet ski to own one in your Lot for Sale, be prepared to spend a good amount of money for it. Buying your own jet ski is a serious financial investment too, so it's important to make sure that you'll actually use the jet ski with a regular frequency every year. There are other factors to consider as well, such as registration, costs, and where to buy a jet ski in the first place. First and foremost, however, let's start with tackling why buying a jet ski can be a good deal.
Should You Buy a Jet Ski?
Apart from being essentially a water motorbike, a jes ski makes you feel good and reduce stress because it gives you a good workout. Jet skiing burns calories improves coordination and balancing skills, and strengthens muscles. You can also bring along passengers for the ride as well since jet skis come with multiple seats for friends and family. Owning a jet ski in your Lot for Sale is also a good idea for getaways with your significant other. The technology present in jet skis can also assure you of being safe because of the safety features that jet skis are geared with, wherein they have more safety features than the standard boat, with a Learner Mode available for beginners, as well as the presence of Intelligence Brake and Reverse (iBR technology) to make sure its riders are safe.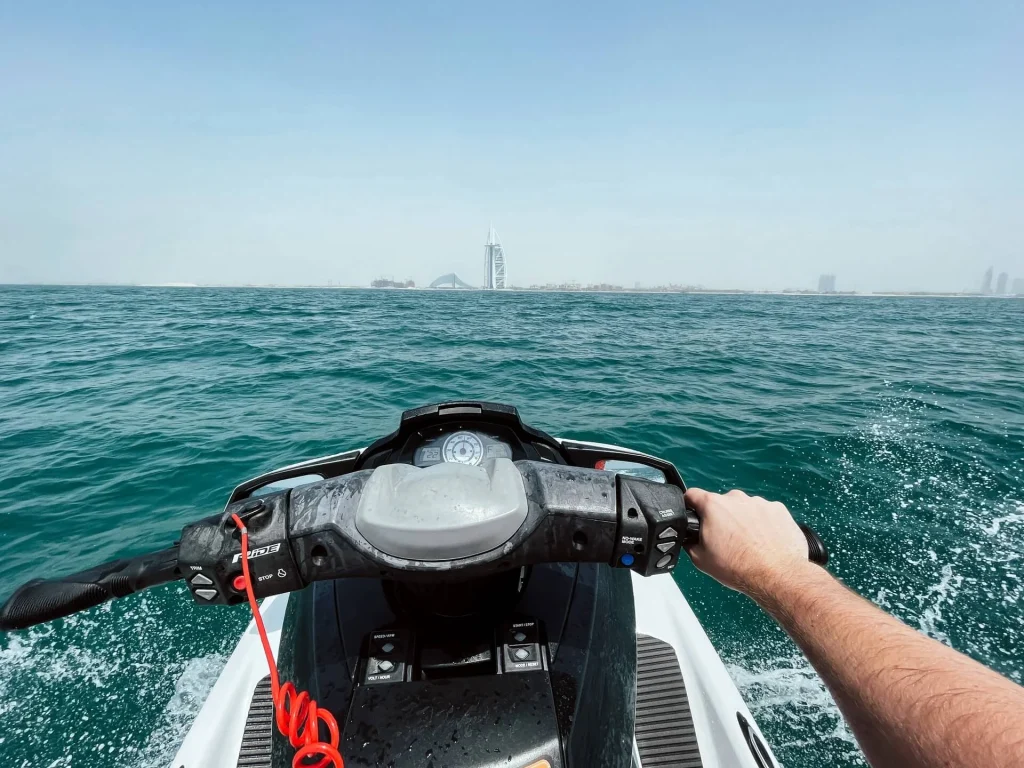 Furthermore, owning jet skis arguably have more benefits compared to owning a boat since jet skis are more affordable, easier to maneuver, transport, and keep in storage – which you can keep even in your Lot for Sale – because of their smaller size, and it will you good gas mileage since it consumes less gas than a boat does. Overall, owning a jet ski will give you the freedom to ride the sea waves as you wish, wherein whatever you do with the jet ski will be under your own discretion since you own it in the first place. Ride it as much as you want, go full throttle, and try a bunch of cool tricks – the possibilities are endless.
Jet Ski Regulations in the Philippines
In 2019, the Maritime Industry Authority (Marina) issued an order on the registration, licensing, and operation of private recreational boats. According to a 2014 memorandum by the Philippine Coast Guard, recreational watercraft refer to all watercraft that are exclusively used for waterborne activities and pleasure, such as personal watercraft (PWCs). PWCs are "a type of motorboat powered by jet pumps, not propellers" designed to be operated by a person kneeling, standing, or sitting on the motorboat or vessel rather than being inside the vessel, such as jet skis, based on the aforementioned 2014 memorandum. In the 2019 order of Marina, it is stated in its General Types of Recreational Boats that Personal Water Craft (PWC) is included, such as water scooters (i.e., jett ski).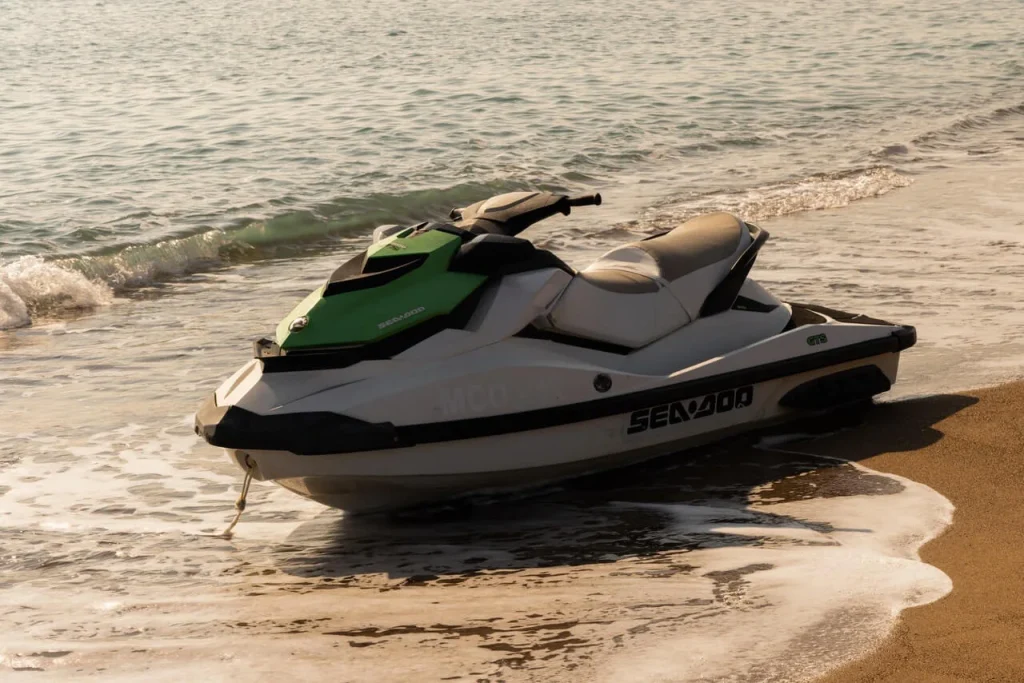 Since jet skis fall under PWCs, it can therefore be said that owning a jet ski will most likely require registration from the government.
Once registration of the recreational boat, or jet ski in this context, is completed, Marina shall grant a Certificate of Ownership and the Recreational Boat Certificate that will be valid for five years to the jet ski operators/owners, which must be renewed before the expiration. Moreover, Marina will keep and maintain important information about the jet ski in their Registry of Recreational Boat such as its name, homeport, official numbers, name of its builders, the place and year it was built, and its vehicle specifications. Furthermore, the jet ski, or any recreational boat falling under the categories mentioned in the 2019 order by Marina, may be deleted from the Registry of Recreational Boat if any of the following applies to the vessel: sold for export, approval for lease contract is revoked by Marina "for a cause and after due process," constructive loss, shipbreaking, ship recycling, or if deletion from the registry is requested by the owner.
It is important to note however to check and be updated with the official announcements from Marina to make sure of the registration requirements and details regarding PWCs such as jet skis.
Costs Related to Owning a Jet Ski
Maintenance Costs
Before you go out riding the sea waves on your privately owned jetskie kept in your Lot for Sale, buying the jet ski isn't where the expenses end. Maintenance expenses are important to be aware of when owning your own jet ski. You'll have to do an oil change that will be done every year, and you should expect to spend around Php2,500 for this. Expect additional expenses for fluid checks as well.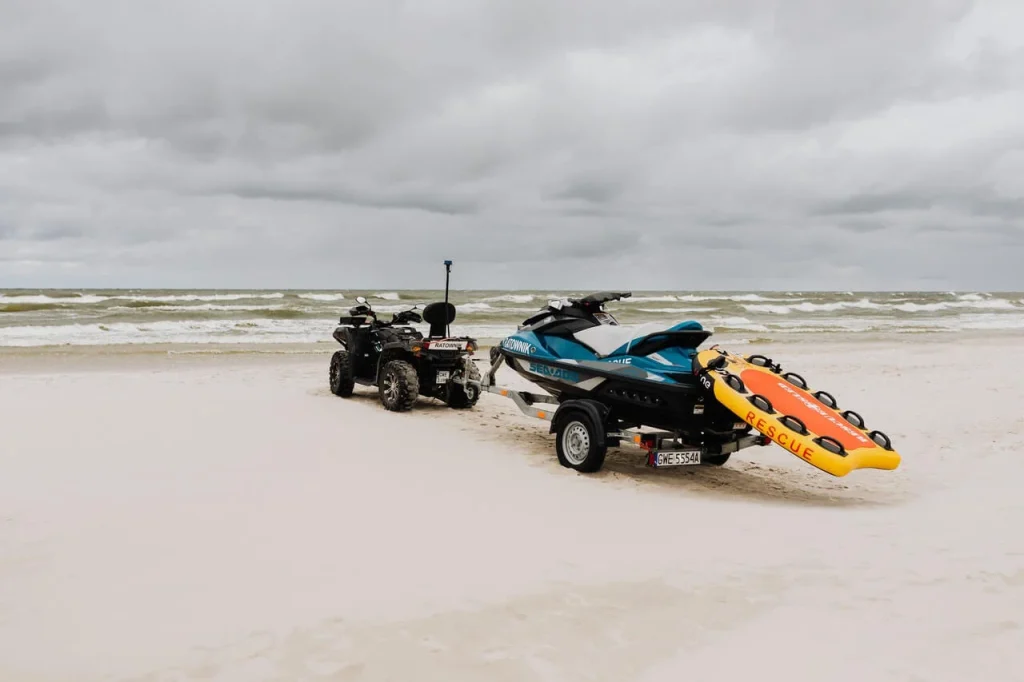 Keeping your jet ski is important as well, and part of this is flushing saltwater out of its engine compartment to make sure the engine doesn't get damaged; and for flushing kits, they cost around Php1,000. Cleaning your jet ski on the other hand – which you can do in your Lot for Sale – will involve soap and waxing expenses. Marine soap will cost you around Php500 while waxing for waxing expenses, expect it to be around Php800. Overall, you should allot around Php5,000 for the aforementioned expenses. Anticipate additional costs for repairs when parts break and wear out too.
Fuel Costs
In terms of fuel, it will depend on how you ride your jet ski. If you're the type that goes fast and full throttle, expect the average gallon per hour to reach around 9-10 gallons. If you're more of a casual rider, however, expect consumption of around 5 gallons. In terms of filling up the fuel tank of your jet ski, expect to spend around Php1,500 every time you fill-up the tank. Annually, on the other hand, you should be expecting fuel expenses going from Php16,000 to Php32,000.
Storage Costs
When storing your jet ski, you'll need a tarp or jet ski cover. A jet ski stand will be needed as well, and it will cost you around Php8,000. Fortunately, the size isn't too big, so if you have a garage space with adequate room in your Lot for Sale, that will be enough for storing your jet ski. Otherwise, you'll need a storage unit or garage rental, which will cost you around Php5,000 a month.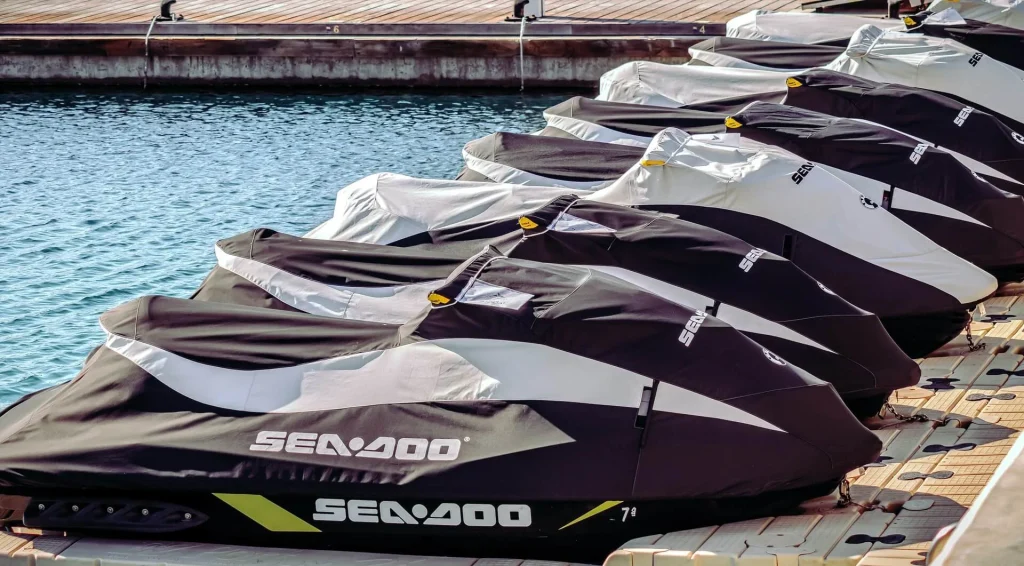 In order to transport the jet ski, you'll need a trailer car. Fortunately, in terms of the car, you'll need to drag the trailer car, a sedan will be enough to transport your jet ski, compared to needing an SUV to transport a privately owned boat. Given this, expect to spend around Php 12,000 to Php 75,000 for buying a trailer car.
Where to Buy Jet Skis in the Philippines
There are a number of outlets where you can buy jet skis in the country. One reliable outlet is BRP Manila, a company that offers to sell only the newest models of Sea-Doo jet skis. Sea-Doo is a brand of jet skis that prides itself in innovative jet ski technology. Their jet skis have reliable response and power Rotax engines and an Intelligent Debris Free (IDF) pump system which lets riders clear clogged intake with a push of a button. Their jet skis also come with a 7.8-inch wide Bluetooth color display which lets riders have a high-resolution view of their map, vehicle vitals, music, weather, and other applications. Sea-Doo jet skis are also made out of Polytech Gen II hull material, which is lightweight, extremely durable, and highly scratch resistant.
BRP Manila offers the following models:
Rec Lite
Recreation
Touring
Performance
Tow Sports
Sport Fishing

FISH PRO SCOUT
FISH PRO SPORT
FISH PRO TROPHY
Other brands to consider when buying a Jet Ski also includes Kawasaki and Yamaha. These famous and reliable motorcycle brands also make jet skis. Fun fact: the term Jet Ski is actually a brand name of PWC made by Kawasaki. However now, a jet ski is often used as a generic term to refer to any type of personal watercraft used mainly for recreation.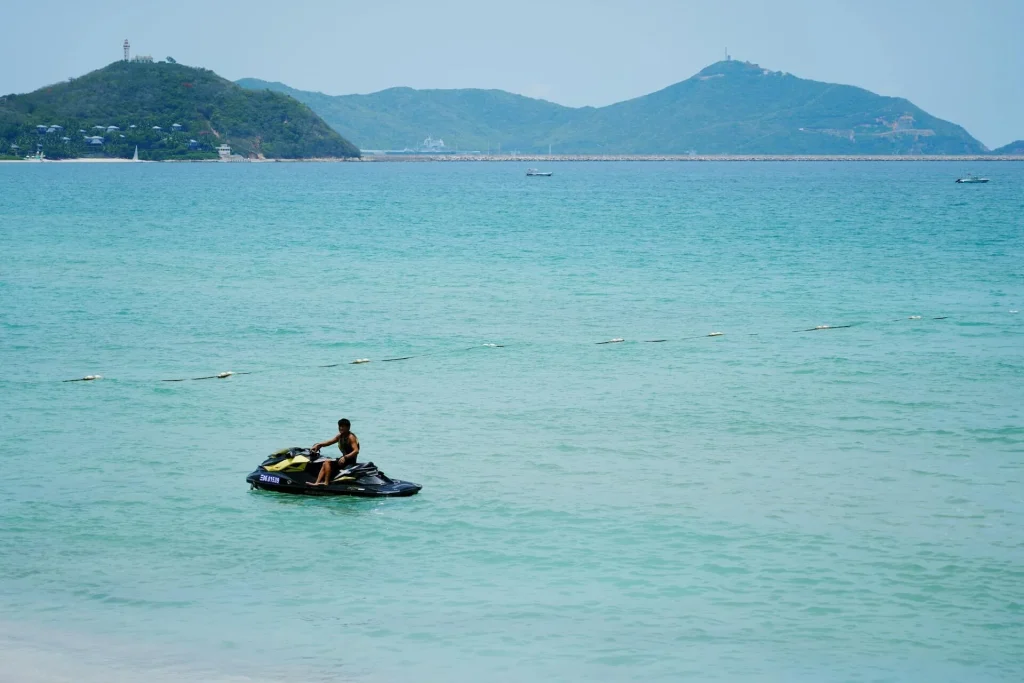 Make sure to never mix alcohol and jet skiing much like drinking and driving. And also remember to wear proper footwear and clothing (gloves, helmets, life vest, etc.), while riding to avoid any injuries. Lastly, always keep an eye on where you are and what time is it. It gets very dark at night in the sea, you don't want to end up like DJ Khaled and get lost.
So if ever you ses that jetski for sale or jetski price philippines tag on a store, this blog will give you an idea on how to purchase one!
Still aiming to have your own jet sii? Go ahead, become a water speedster and conquer the highways of the sea waves!
Related Blog: Things You Need to Know About Owning a Hobie Cat