It's Christmas Time
October 16, 2019 – True to its tradition of celebrating a quarter-long Christmas holiday cheer, Crown Asia kicks off Home For The Holidays last Wednesday in Vivere Hotel, Alabang. Attended by Crown Asia employees and Sales Networks, the event offered delicious food and fantastic news that both clients and Sales Networks will surely enjoy.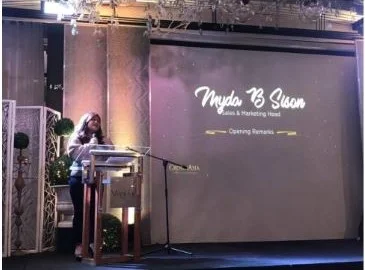 Marketing head, Ms. Myda Sison, delivered the opening remarks
And what good is a Christmas-themed event without some presentations of Christmas Carols inspired by songs and movies about the Yuletide season? The Crown Asia Sales Networks sang and danced as they compete for the night's best performance.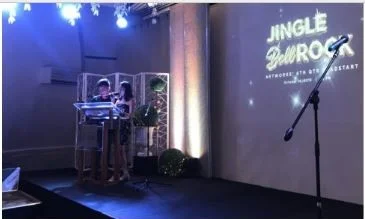 Guests were welcomed by Crown Asia's marketing officers: Ms. Pauline Ibalarosa and Mr. Warren Leonida
The Night's Winners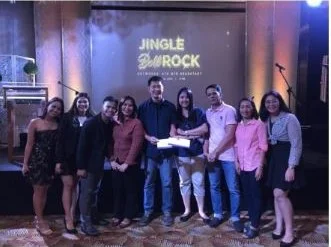 Tokens were given to the Brokers Team as they won the final round
One of the event's highlights was the quarterly awarding of Crown Asia's top sellers. Top Business Managers, Sales Managers, and Property Investment Consultants were awarded on stage by Crown Asia's ManComm. A plaque of recognition was also given to sellers who reached above their 3rd quarter quotas.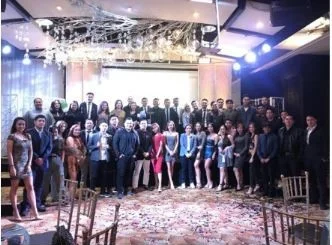 Crown Asia Sales Elite, led by Mr. Joshua Cabungan, took home the championship cup as they were proclaimed the team with the highest reservation sales for the quarter
Yule Love Crown Asia
Yuletide Bliss came in early for Crown Asia sales teams as the Marketing Department announced a jampacked of activities and projects lined up for the last three months of the year.