Voyage
September 18, 2019 – Just like a ship ready to sail the open sea, Crown Asia's Santorini celebrated its construction kick-off this Wednesday at Presidio Clubhouse, The Lakefront. Attended by Crown Asia's Management Committee, employees, sales networks, and business partners, the event for this condominium project marked another milestone for the company known for creating thematic horizontal developments.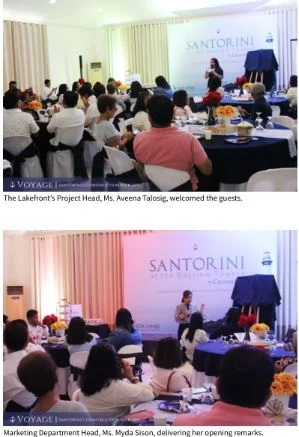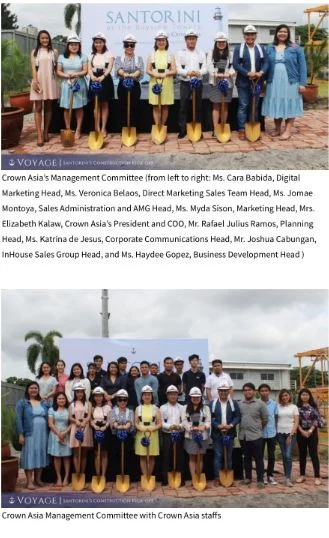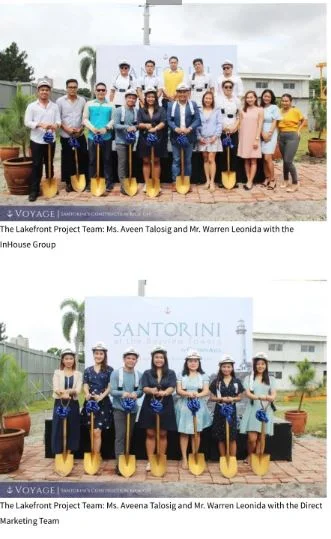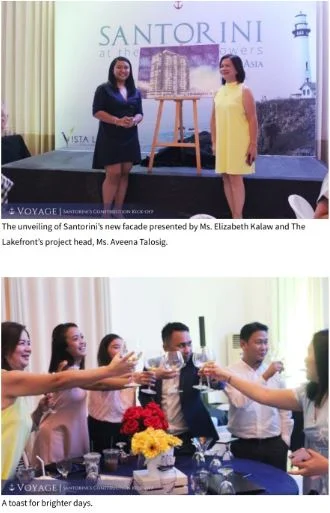 An opportunity to be more.
The event ended as Crown Asia's President and COO, Mrs. Elizabeth Kalaw delivered her closing remarks, "Santorini has set sail, and we are proud and excited to see this true-blooded Crown Asia development unfold. A meaningful life, a higher standard of living, an opportunity to do more, to achieve more, to be more. As with all Crown Asia developments, SANTORINI is poised to offer you all these and more."
Inspired by the most sought-after vacation islands in the world, The Lakefront, a 60-hectare mixed-use development of Vista Land in Muntinlupa City, is now offering its latest condominium development: Santorini at the Bayview Towers.