Restrictions are starting to loosen up, and we know you're excited to just go out and take a break as soon as you find the perfect house for sale in Cavite. However, just because COVID cases are going down and alert levels are relatively low, that doesn't mean you should be complacent and not follow minimum health protocols.
So, here are the things that you need to prepare and what safety tips you need to follow when traveling.
What to Bring
What you need to bring will vary depending on where you're going. However, in general, here are the things that you should always have with you wherever you go.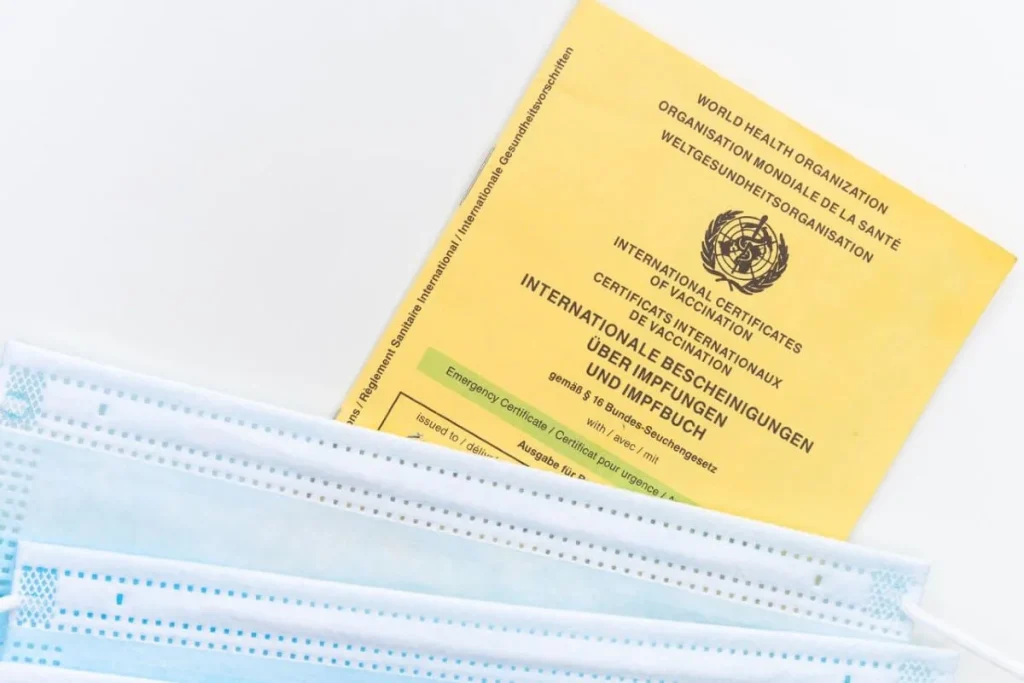 Proof of Vaccination
These days, even going to the mall may require you to bring proof of vaccination before you're allowed to enter the building. You also need it to dine inside restaurants, travel domestically or overseas, and even just go to the supermarket.
Getting vaccinated may also mean you don't have to present a negative result of an RT-PCR test when traveling. So, aside from protecting your health and the people around you, vaccines make it convenient for you to move around and go pretty much wherever you want in spite of the pandemic.
If you have kids, however, they may need to be vaccinated if they're within the age bracket where vaccination is now allowed. For younger kids, though, we really don't recommend bringing them to overly crowded places like malls and tourist spots, but if you really have to, you should make sure they always have their masks on. The last thing any parent wants aside from buying a house for sale in Cavite is to make sure their kids are safe and healthy.
If you or a family member hasn't been vaccinated yet, be sure to contact your Local Government Unit for free vaccines or nearby towns or cities to get scheduled as soon as possible.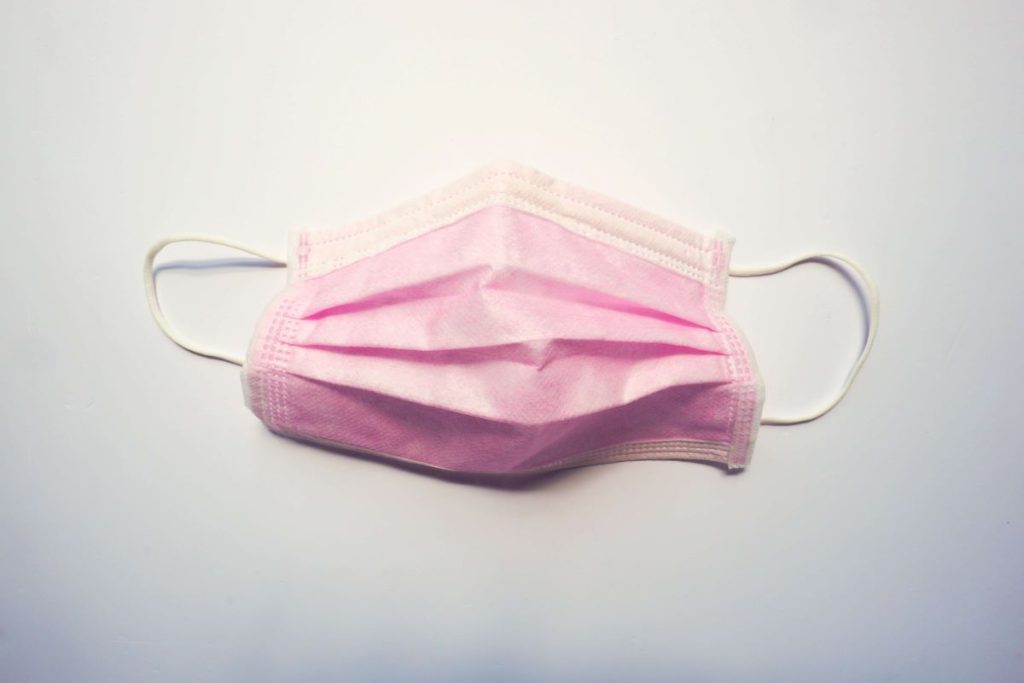 Face Masks
Speaking of face masks, don't forget to pack extra when you're traveling. You wouldn't want to run out in the middle of a trip. While you can pretty much buy them practically anywhere at this point, bringing an extra pack of face masks will minimize your exposure to commonly visited places like stores or pharmacies.
When buying face masks, make sure you follow the recommended standards of the World Health Organization (WHO). Make sure that face masks fit your face, use masks that have three layers or use a fabric mask over a surgical mask, and other stuff that will improve mask efficiency. Check out their official website here to learn more about face masks and how to wear them safely.
Moreover, if you have kids, make sure you bring extra masks that are made for children. The standard size of face masks is too big for children, so they aren't really protected properly since face masks should fit their faces well.
As for protective gear, you might also want to check the place or region you're visiting and see if they require face shields. Since it is now optional for establishments under lower alert levels to require face shields, any private establishment can still ask for one.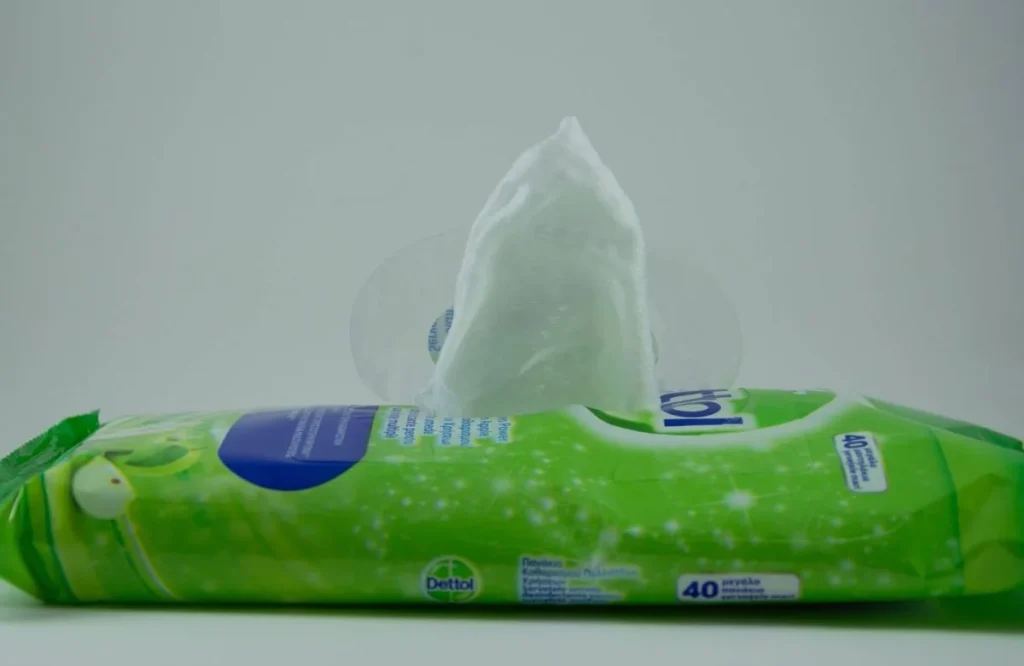 Disinfectant Wipes
Disinfectant wipes are a quick and easy way to clean your surroundings — be it your armrests on a plane or your table at a restaurant. Aside from the virus, you still need to protect yourself and your family from other illnesses that they might get from touching dirty surfaces.
So, make sure you have a pack of big antibacterial wipes or have everyone in the family bring a small pack in their pockets.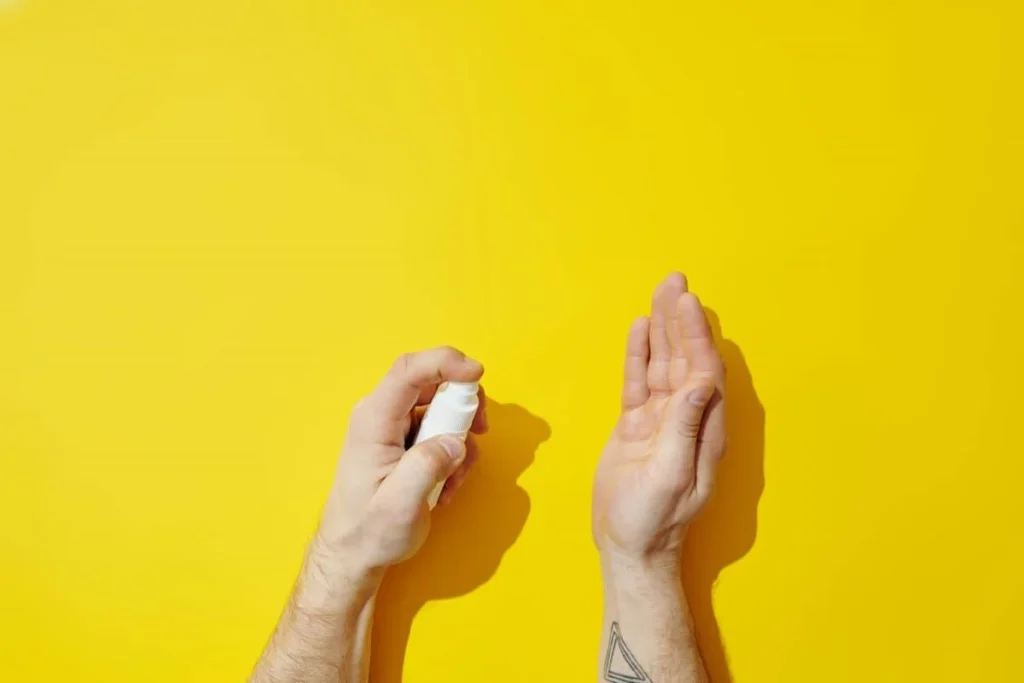 Alcohol
While the disinfectant wipes are for surfaces, you also need to pack spray-on alcohol to disinfect your hands, arms, or legs. You're probably already used to having this in your bag at this point, but don't forget to bring extra just in case you run out.
We recommend purchasing a spray bottle for your alcohol because it's less likely to spill inside your bag compared to bringing a pour-on alcohol bottle. Moreover, if you're bringing your kids outside, you can't really stop them from touching things, so you may as well make sure you're ready to disinfect their hands once their curiosity runs out.
Safety Tips for Traveling
Now that you know what essentials you need to pack when traveling amidst a pandemic, don't forget to bring your usual stuff, like toothbrushes, towels, and more.
The next thing you need to know is how to travel safely, even with lowered COVID alert levels.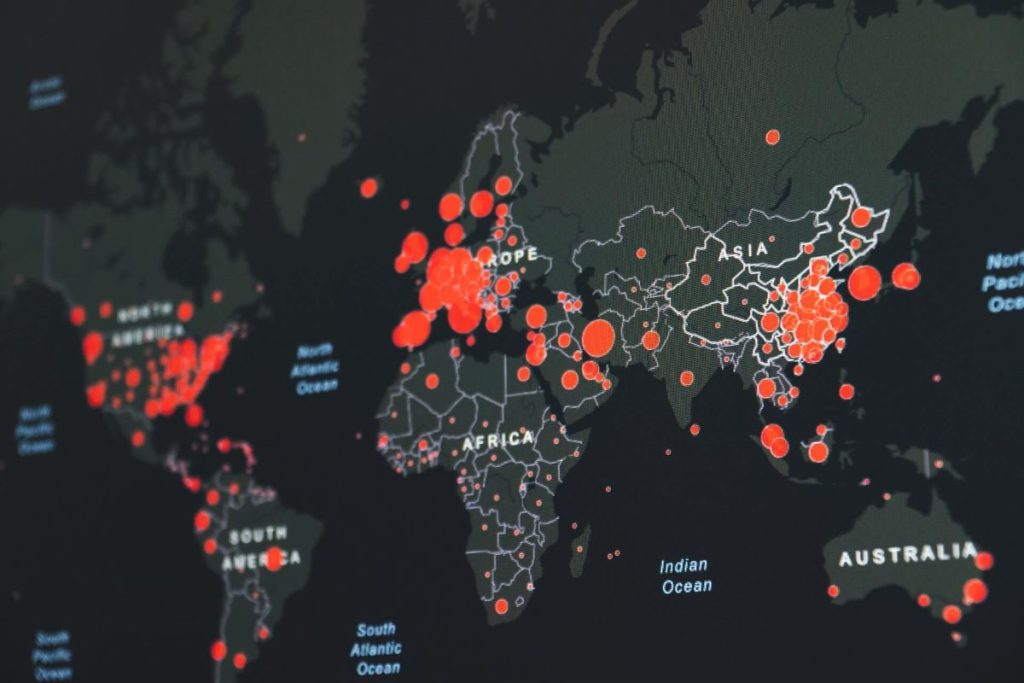 Know the COVID-19 Cases Where You Live
Of course, one of the most important things you need to consider is to know the current cases in where you live. If you just recently bought a house for sale in Cavite, you're in luck because, as of writing, Cavite COVID cases are decreasing, so much that the curfew hours were suspended last November 18, 2021.
Otherwise, if you're still in areas with high alert levels, you may still be restricted from traveling to far places, since some cities or provinces like Cebu ask where you're coming from.
Even if you're already vaccinated, it's still important to assess the number of cases in your community. If it's still relatively high, you're still at risk of catching the virus, although the symptoms of breakthrough infections are mild.
Assess COVID-19 Cases at Your Destination
Next, you should make sure that you're visiting an area or country with low alert levels or low daily cases of COVID. You may be in a comfortable area once you move into your newly purchased house for sale in Cavite, but you should still consider the risk level of visiting a place with high daily cases.
Most LGUs will have a daily report on their respective websites or social media accounts, so it will be easy for you to know how they're doing and what are their requirements for visiting.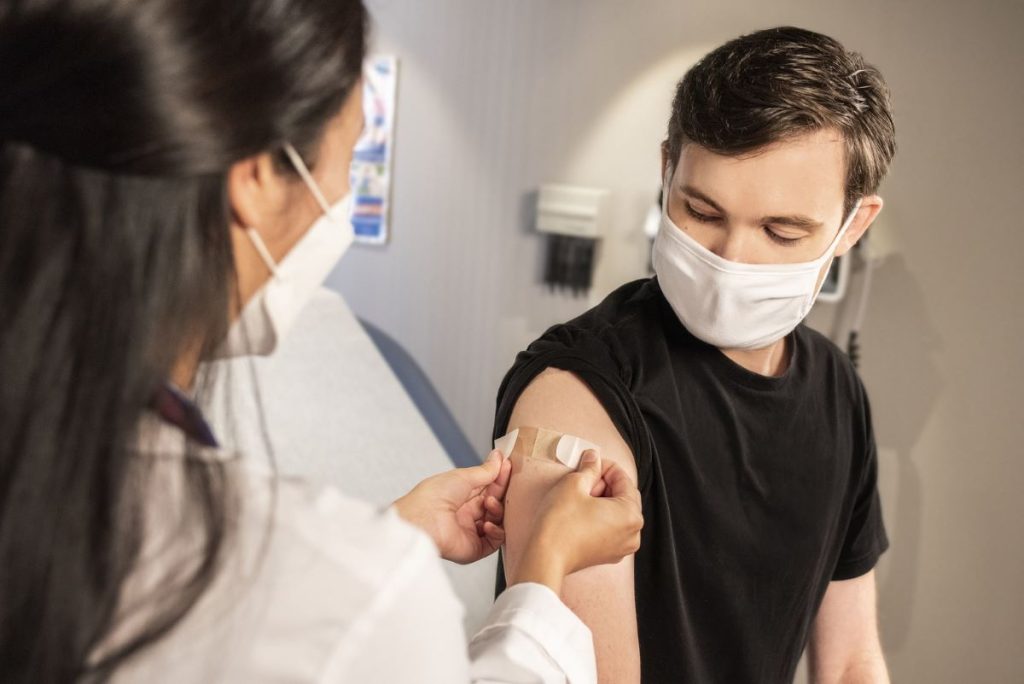 Consider Your Vaccination Status and Health Situation
If you and everyone in your family is vaccinated, that's great, but that doesn't mean you should be complacent. Make sure that everyone is healthy and not immune-compromised because even if you're vaccinated, you're still vulnerable if you have a pre-existing illness.
Now, if someone in your family hasn't been vaccinated, then it might be best if they stay at home. As bad as it sounds, they will restrict everyone else from entering private establishments because almost all of them require proof of vaccination before anyone is allowed to enter.
Think About Testing Around Your Trip
If you're planning on a month-long staycation, or at least two weeks of vacation in a different area, city, or province, you should consider the testing facilities that you can access just in case you need it. Plus, not all tourist spots removed the negative RT-PCR test requirement, so it's best if you know where to get yourself tested so that you don't waste precious time relaxing.
Moreover, it's also great for giving you that peace of mind of knowing whether you caught the virus or not. You can come home without worrying if you or a family member has the virus.
Know Every Mode of Travel
How much you need to prepare will vary on how you will get to your vacation place. If you're traveling by car, then you don't really have to prepare that much except for prepping your vehicle for the long drive.
However, if you're traveling by plane, you may need to follow certain safety measures.
According to Philippine Airlines, there are safety precautions at the point of booking, before the flight, at the airport, and inside the craft.
At the point of booking, all of their ticket offices have thermal scanning, and you must follow social distancing. They're also currently implementing a no-mask-no-entry policy. However, in case you got infected before your flight, they allow rebooking, refund, or converting your ticket through their myPAL Request Hub.
Before your flight, they require you to bring your own pen and alcohol of not more than 100mL with a 70% solution. Your carry-on baggage should also be within the required specifications. They also recommend that you check-in online and arrive early so that you have a lot of time for security checks. For domestic flights, they recommend arriving 3 hours before your departure from Manila.
Once you're at the airport, they recommend using the health and safety protocols, including thermal scans, footbaths, and floor markers for social distancing. If you tested positive for COVID, they will not allow you to board any PAL flights. You're also required to present proof of vaccination for all indoor dining establishments.
Aside from your plane ride (if you need it), you should also figure out how you will move around in the area you're visiting if you're not taking your car with you. If you're using a rental car, make sure it's disinfected before using it.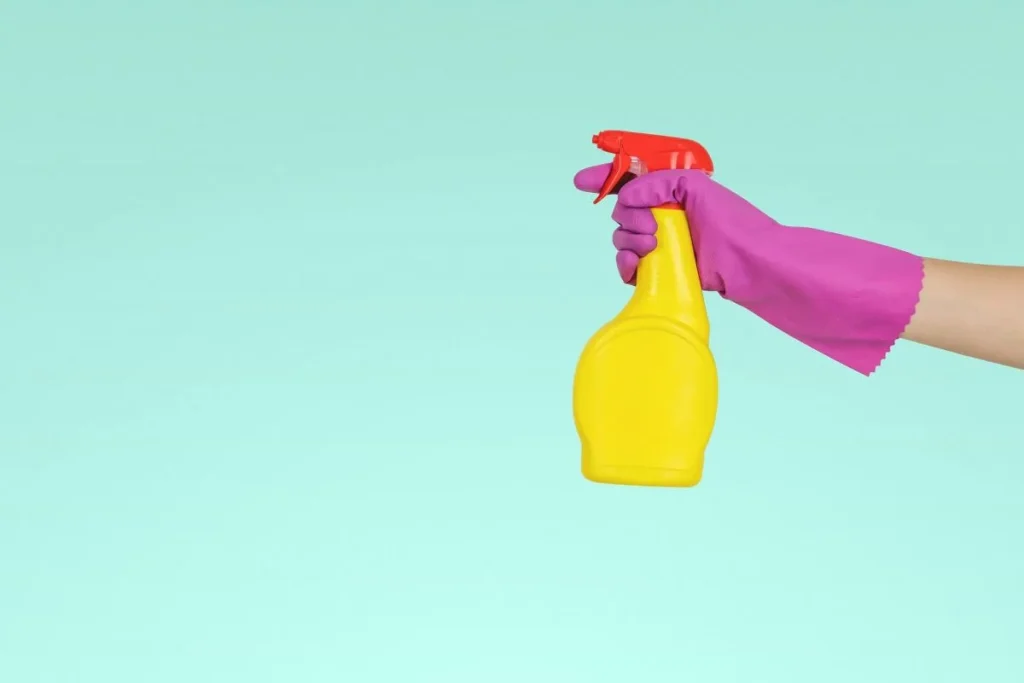 Don't Obsess Too Much With Cleaning
If you haven't really gone out in a while, or if you're one of those who are very strict when it comes to disinfecting because of the pandemic, then you might want to relax a bit.
When you're traveling, you don't have to clean everything. Once you get to your hotel room or Airbnb, you don't have to wipe down every surface and corner or other high-touch objects. According to Dr. Tara Kirk Sell, a professor at Johns Hopkins Bloomberg School of Public Health, you're unlikely to contract the virus that way.
You're better off not touching your face or face masks, and making sure that your room has enough ventilation if the weather allows it.
Plus, most hotel rooms and Airbnbs are required to disinfect their spaces before they let people in, so you really just have to book a place that you trust if you're still wary about the virus.
Consider a Few Factors for Eating
Just as you consider pretty much everything when you want to buy a house for sale in Cavite, you should also consider some factors when you eat.
For starters, decide if you're going to cook or if you want to eat out. Now, while cooking sounds safer since you're less exposed, you're still going to have to buy stuff from the supermarket, which is almost always crowded.
If you want to eat out, do your research and check out the ventilation of the place. While it's really tempting to dine in a restaurant with full air conditioning, the safest way to eat out considering the virus is ventilation.
Moreover, almost everyone at restaurants doesn't have their masks on, so eating out is really one of the riskiest things you can do when traveling. If you want a little peace of mind, check if the restaurant only permits fully vaccinated people to dine in.
Additionally, it's best if you have everything planned for food and have your reservations checked so that you don't have to worry about anything. Don't hesitate to ask the restaurant any questions you might have so that you don't miss anything and also to avoid any mishaps that might happen.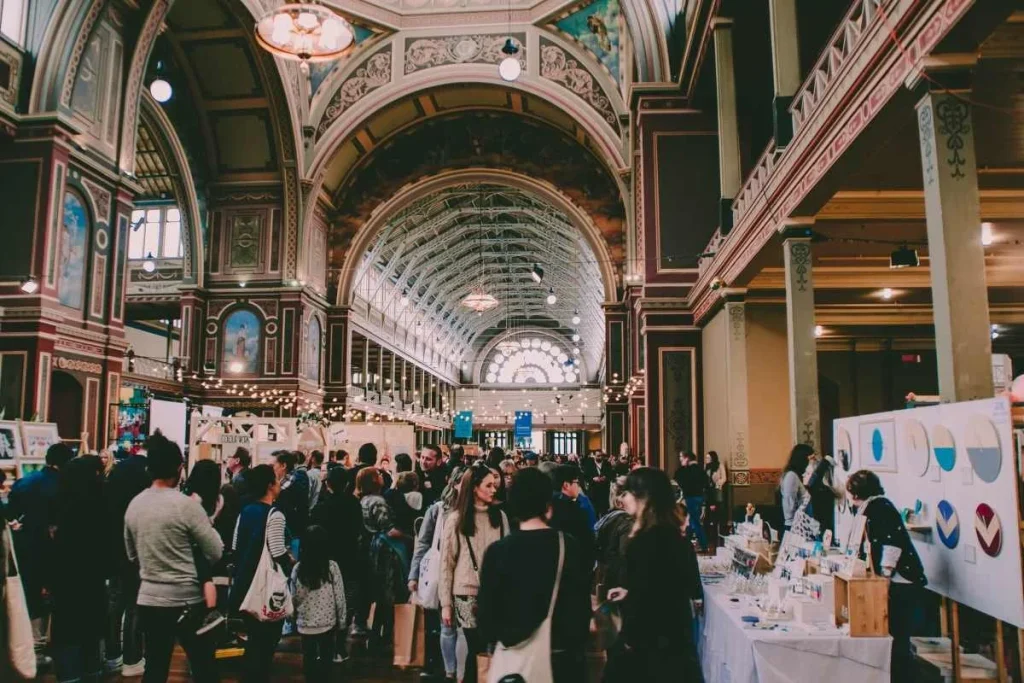 Avoid Indoor Spaces Crowded With People
Since we're on the subject of food, indoor spaces that don't have proper ventilation are very high risk, so if you can find options for a less crowded spot, go for it. This is probably why a lot of people are going to beaches because technically it's safer compared to going to a mall.
However, don't be complacent because you'll never really know where you can get the virus. So, best avoid crowded people so that you're less likely to get exposed to a person that contracted the virus.
Plus, if you have kids with you, taking them to crowded places like bazaars will only cause chaos. You might have to carry them, otherwise, it's really difficult to find your child in a sea of people. Not to mention, unsafe.
At the end of the day, what matters is the safety of your family, so it's only right that you're here, researching the things you need to prepare before you have fun on your family vacation.
Related Blog: The Ultimate Guide to Travelling During this Pandemic