The Philippines is seeing the proverbial light at the end of the tunnel as the economy is at a steady growth despite the pandemic. As a real estate investor, you might be wondering how this improvement in the economy will affect your investments. So here are the things you can expect for 2022.
PH Economy on track to pre-pandemic levels this year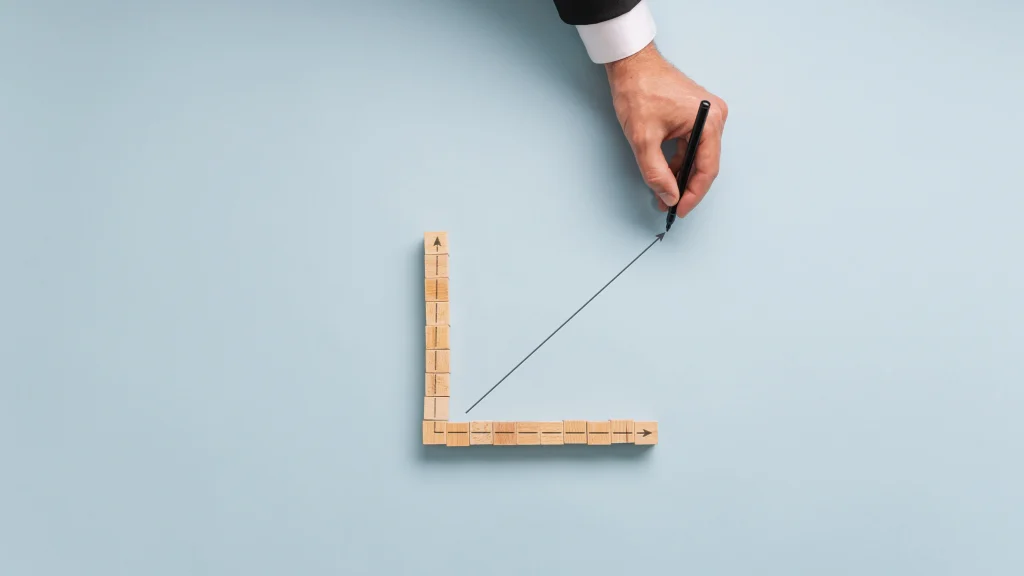 Before 2021 ended, our country's economy performed better than expected in the fourth quarter — which, consequently, creates a good foundation for economic recovery this year. According to Bloomberg, the country's gross domestic product (GDP) grew to 7.7% from a year ago, overcoming what the Philippine Statistics Authority (PSA) estimated as an 6.3% advance.
As the country moves its policies from a pandemic approach to an endemic approach, this could pave a great path for better economic standing.
More investment opportunities for real estate investors
In further news, according to Rajiv Biswas, the Executive Director and APAC Chief Economist of IHS Markit, this year will be a good year in terms of economic recovery, as the country's GDP is projected to increase by another 7 percent brought on by domestic demand. He told the Philippine Board of Investments that the forecast will be driven by the completion of government infrastructure investments and private consumption. Moreover, the country is seen to be one of Asia's USD trillion economies by 2033, which is just a little over a decade from now..
With the fast growth of domestic spending by the consumer market, this will increase opportunities for foreign investors on top of the country being one of the leading hubs for production and manufacturing exports. This is considering that the Philippines' manufacturing industry also remained steadfast in December 2021, according to the IHS Market Manufacturing Purchasing Managers Index (PMI).
Moreover, experts see an advantage for the Philippines in terms of the rise in demand for electric vehicles all over the world (when you sell your RFO house and lot, this could be a good investment for you). This will lead to a growth in demand for batteries where nickel is an essential component, and it just so happened that the country is one of the leading producers of nickel in the world.
However, we should still be cautious.
COVID and the 2022 Elections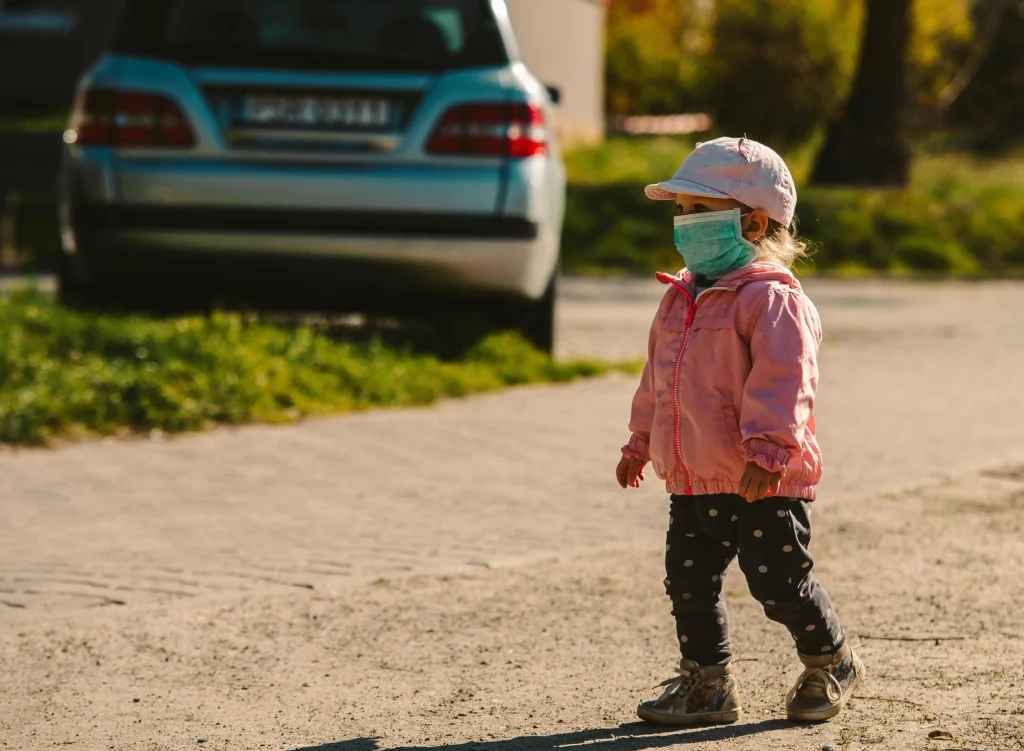 According to Karl Kendrick Chua, a Socioeconomic Planning Secretary, while the Philippine economy is on the right path to a resilient recovery, we're still at risk in case a new COVID variant emerges on top of inflation pressures from oil and some food products.
On the other hand, Nicholas Mapa, the economist of ING bank, decent recovery is still possible as consumer spending is increased brought on by the presidential elections this coming May.
Speaking of the elections, according to Business World, GlobalSource Partners Inc., a macroeconomic and geo-political research and analysis firm in New York, expects a 5.5% GDP growth in 2023. However, this could either be raised or decreased depending on how the next administration will handle its budget and how it will create jobs.
An administration headed with the right leader will be a good move for the country's recovery to the path of economic growth. Voting should be really done to the best interest of choosing the right person to lead the country out of the effects that the pandemic has caused.
The retail sector
Meanwhile, the retail sector is seeing a bright economic recovery for this year and the next. According to recent research byColliers, a professional services and investment management company, some malls in the country s is expecting full recovery by next year after seeing an increase in consumer traffic between January to February 2022 (this is considering that Omicron is in the air).
According to Steven Tan, the president of SM Supermalls, their malls remained steady between 85% to 90% despite mobility and travel restrictions due to the coronavirus. Additionally, new retailers were opened even during the pandemic. This could be a good time to be optimistic despite the pandemic, so you may as well see if you can finally sell your RFO house and lot.
Moreover, according to the retail survey of Colliers last 2021 third quarter, 46% of their respondents said they are now confident to visit malls and physical stores. This is a good number compared to their 2020 third quarter survey which only saw 36% consumer confidence.
The increase in consumer traffic in malls may lead to recovery in retail space absorption, according to Colliers. As the vaccination rate of the country continues, plus the rise in business and consumer confidence and lighter mobility restrictions in the National Capital Region, recovery may be upon us.
Additionally, Colliers sees that the amendments to the Retail Trade Liberalization Act can provide more opportunities for foreign retailers in the Philippine market, which can influence the growth in physical mall retail space occupancy and enable malls to diversify their offerings.
What do these mean for your real estate investment?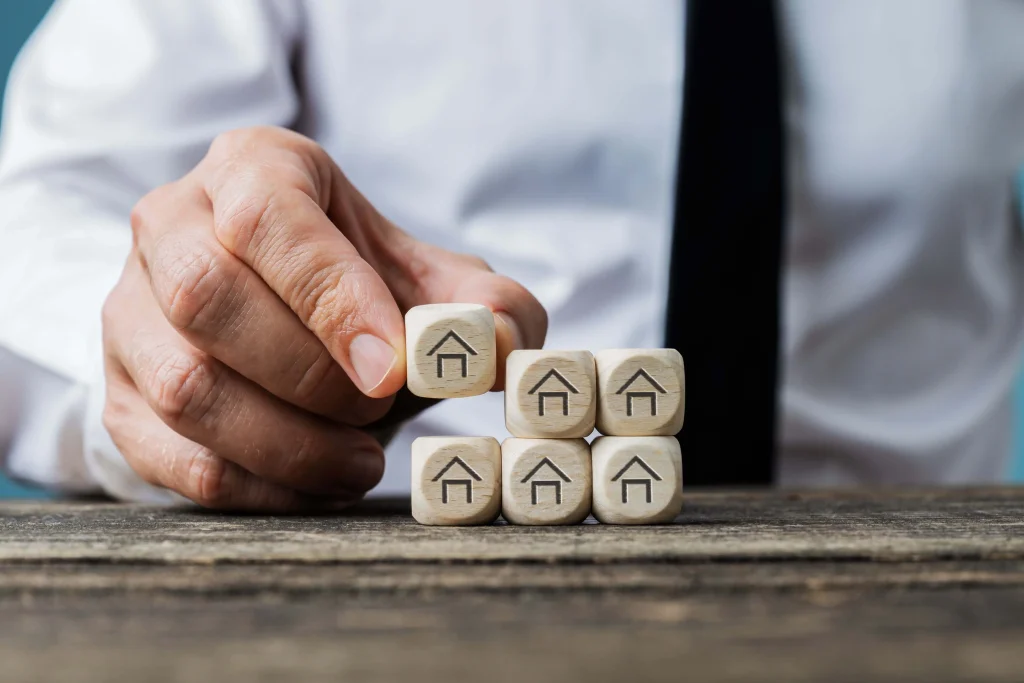 So far, projections of the Philippines' economy is looking good. However, will this mean you should pursue new investments in terms of real estate? Should you buy or sell properties like an RFO house and lot or condos? Let's find out.
IT-BPO group wants permanent WFH
The information technology and business process outsourcing (IT-BPO) industry is one of the largest sectors in the Philippines. However, the IT and Business Process Association of the Philippines (IBPAP) is asking for further support to the IT-BPO sector in terms of improvement in internet connectivity, as it is one of its biggest foundations of the industry. Additionally, the sector is asking for support in terms of the implementation of permanent work-from-home (WFH) set up.
According to Colliers' research, the IT-BPO industry continues to expand and occupy office space, both in and out of Metro Manila. Colliers expects office spaces to start filling up in 2022, as these companies and other traditional firms roll-out their return-to-office plans.
However, as the IT-BPO sector requests the continuous use of the WFH setup (which, to be honest, is productive in terms of the amount of time, money, and effort lost due to travel), this may affect the state of commercial real estate. So, for landlords, it could be a great idea to offer attractive rents or offerings.
Moreover, according to Jack Madrid, the IBPAP President, the next administration should provide support in digital infrastructure so that the sector can further expand to other areas in the country aside from Metro Manila. He also said that expanding to the countryside can help propel local economies, and as the workforce from the young population increases, we should take advantage of the demographic.
Additionally, WFH or hybrid office-home work arrangements isn't really new to the IT-BPO industry. The capability of this sector to work practically anywhere as long as there is internet is what makes them unique, so providing them with better online connectivity can definitely boost their capabilities.
So, if you're thinking about investing in commercial buildings or spaces in developing areas in the country, like Cavite, Laguna, Batangas, or Quezon Province, you should take advantage of what the IT-BPO sector needs. Offering attractive rent packages or putting up buildings where internet connections are easy to access could be something you should consider.
Rents and prices go up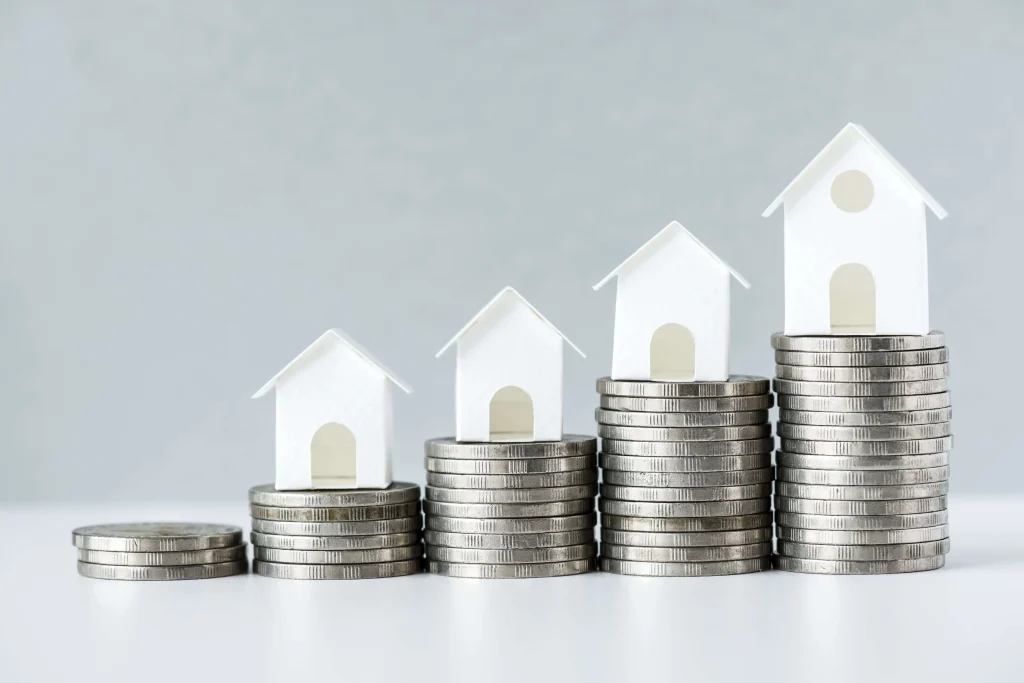 According to Colliers, at the end of 2021, rent and prices decreased by 4.6% and 6.5%. However, in 2022, they project an increase in rental properties and prices by 1.7% and 1.5% respectively. This is due to the latest Residential Real Estate Price Index (RREPI) by the BSP which showed that nationwide house prices increased by 6.3% YOY in the 3rd quarter of 2021 because of the increase in consumer demand for residential real estate. So if you're considering selling or buying an RFO house and lot, now may be a good time.
Colliers believes that the leasing market will recover partly because of the vaccination program of the government, urging more employers to encourage their employees to work on-site by 2022. Based on their 2021 survey for the third quarter, 31% of companies are expecting 100% on-site work from their employees. This office space utilization can directly influence the residential real estate sector of areas near business areas like Makati, BGC, and Ortigas.
Assess demand for co-living
As the demand for commercial real estate market remains promising and rent prices increase, Colliers sees co-living as a popular option for workers in Metro Manila. They also see this as an opportunity for employers to offer to their employees.
Colliers recommends that co-living operators should upgrade their services and offerings to attract more tenants to their facilities. Consider providing free housekeeping, internet connection, or laundry services, all of which are basic needs of tenants. Co-living operators should also consider flexible workspaces for hybrid work schedules to support WFH setups.
If you have a residential property near a business area in Metro Manila, you might want to take advantage of this opportunity to invest in a co-living space. Right now, according to Colliers, the upcoming supply for co-living spaces in 2022 are:
Bay Area – 3,000 units
Makati CBD – 2,600 units
Fort Bonifacio – 290 units
Investing in this type of residential property may be a profitable choice, considering that deals with companies can provide longer terms compared to hunting for tenants.
Rise of residential real estate investing
According to Manila Bulletin, buying a home in 2022 is a matter of "now or never." A real estate company called Santos Knight Frank sees an increase in demand for residential properties, especially in the condo market, this 2022. For high-income consumers, they are seen to have a preference for suburban homes and house and lots, and are seen to have a strong taste in buying second homes.
If you're looking premium homes in suburban areas like Cavite, Crown Asia is one of the best real estate experts you can contact. They specialize in premium house and lot for sale in Laguna and Cavite, all of which are great investments for the future of your family. These premium properties are conveniently located near important infrastructure like SLEX and lifestyle centers, all while being far enough that you won't feel the hectic city life.
As for other locations, Colliers sees a rise in property investment in other areas like Pampanga, Bulacan, and Iloilo.
In Pampanga, Colliers expects an aggressive launch of new residential projects in Pampanga, even beyond 2022. This is due to the decentralization efforts of the government. Property developers are urged to continue to invest in their land-banking initiatives outside of the Angeles–San Fernando–Mabalacat area. Additionally, Colliers sees an increase in demand for condo units in the next 12 months, with San Fernando covering about 62% of the new supply. However, condo prices are projected to rise by about 4% annually from this year up to 2026.
For Bulacan, Colliers says this is potentially the next major property investment destinations, as it is only 20km from Metro Manila. On top of that, the New Manila International Airport is set to open in the municipality of Bulakan, which can redefine the residential landscape of the area. If you're looking to invest in the residential sector of Bulacan, Colliers sees a rise in Bulacan land and property values beyond 2022, so you might want to take advantage of that before it's too late.
Finally, in Iloilo, Colliers expects a continuous rise in commercial activities in the province and a viable residential investment location in Visayas. Iloilo is one of the most preferred locations of IT-BPO companies that are looking to expand beyond Metro Manila. Moreover, the province also showed resilience in sales, posting numbers that are even better than pre-pandemic period. The increase in commercial investments in the area will positively influence condo units in Iloilo.
Meanwhile, if you're a residential developer, Colliers encourages that you continue lining up projects, both condos and horizontal developments, in line with the economic recovery of the country. However, you should still implement cautious reopening of showrooms and monitor the demand for co-living spaces.
Related Blog: 2022 Happenings: Real Estate and Economical State of the Philippines