Technology has become an essential and vital tool in many facets of our life in the modern day, and travel is no exception. Technology developments have completely changed how we organize, book, enjoy, and even recall our journeys.
Technology is not only changing how domestic and international travelers experience travel, but it is also redefining how individuals find and use lodging while traveling. The use of contemporary technology in the real estate sector is one example of this, especially in the vibrant condo in Las Pinas and other major cities.
Before the internet and contemporary travel apps, arranging a vacation required stopping by travel agents or consulting travel manuals. Travelers today have access to a wealth of information online, including user-generated content, travel blogs, and destination evaluations.
Mobile apps with a focus on travel have become a need for travelers. These apps provide features including local transit options, real-time flight monitoring, weather updates, translation tools, navigational maps, restaurant recommendations, and maps with weather information. Social networking sites have developed into effective resources for sharing and getting ideas for trips. Influencers and bloggers who specialize in travel post breathtaking images and captivating narratives that inspire readers to visit new places and try new things. Social media also enables travelers to meet like-minded people and get advice from people who have been to particular locations.
What is PH eTravel System?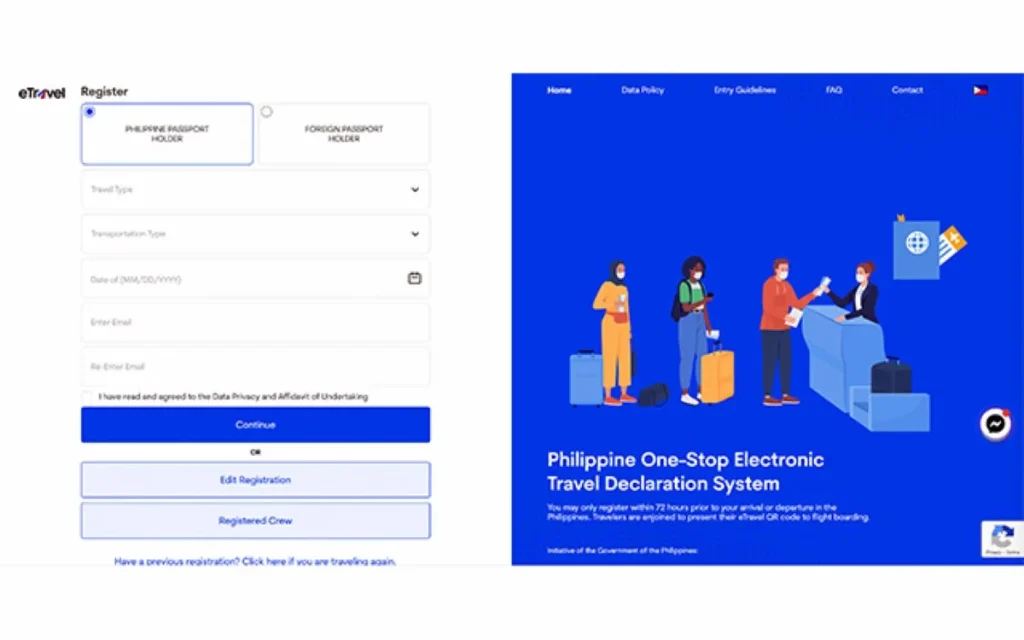 photo from spot.ph
In fact, the Philippines' efforts to control travel during the COVID-19 pandemic have grown to rely heavily on the "PH eTravel System". The government wants to make traveling domestically and internationally safer and more effective by employing technology. Let's examine how the PH eTravel System helps visitors and the neighborhood, with a special emphasis on condo in Las Pinas.
The technology makes travel data, health declarations, and COVID-19 test results available in real-time to government entities and health authorities. This makes it possible to track contacts in the event of an epidemic or other emergency, effectively monitor travel movements and put the appropriate precautions in place to stop the virus's spread.
Through an online platform, users of the PH eTravel System can register their trip plans, health information, and other necessary papers. This method is mostly utilized for internal travel inside the Philippines, particularly when there are quarantine and travel restrictions in place. Tourists can register an account, enter their travel details, and generate a special QR code or travel pass by logging in to the PH eTravel System website or mobile application. When submitted to authorities at checkpoints or upon arrival at destinations, the created QR code acts as a digital travel document.
In order to assure adherence to health guidelines, minimize physical contact, and streamline travel procedures, the PH eTravel System has emerged as a crucial tool in the management of travel during the pandemic. It offers a more effective and structured method of managing travel while placing a higher priority on the well-being and security of visitors and neighborhood residents.
Examples of eTravel here in the Philippines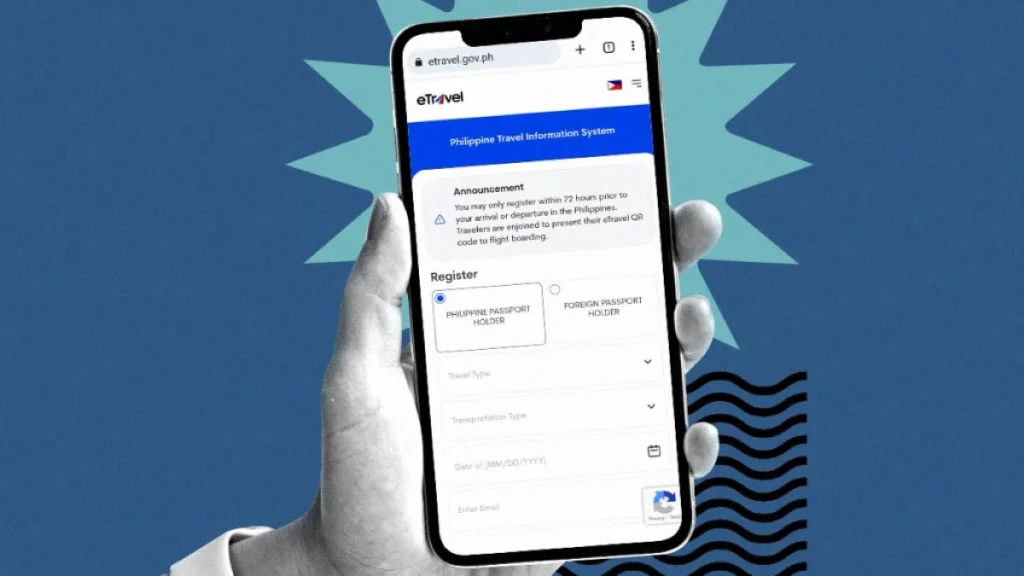 photo from spot.ph/newsfeatures
Safe, Swift, and Smart Passage (S-PaSS): During the pandemic, the Philippines deployed the S-PaSS, a digital platform for travel coordination, to make it easier to issue travel authorizations and clearances. The technology gives each traveler a special QR code that serves as their travel authorization after they submit their travel information online. At checkpoints, this QR code is scanned to confirm adherence to security and health regulations.
Travel Pass System: To control interprovincial and intercity travel during the pandemic, certain local government entities in the Philippines created their own digital travel pass systems. With the aid of these technologies, tourists could submit online applications for travel permits and obtain a digital pass that permitted them to move around during specific days and times.
Local Government QR Code Systems: For contact tracking purposes, several local government units in the Philippines created their own QR code systems. In order to monitor and track potential COVID-19 exposure, travelers were asked to scan or register their information upon entering businesses, governmental buildings, or tourist spots.
RapidPass System: During community quarantines, the RapidPass System was employed to make it easier for personnel to move about. Workers who were deemed essential may register online and, if accepted, would be given a QR code that would allow them to quickly pass through specified checkpoints.
It's vital to keep in mind that since my previous update, the Philippines' implementation and precise nomenclature of electronic travel systems may have changed or evolved. I advise reviewing official government websites and announcements regarding travel policies and procedures in the Philippines for the most up-to-date and accurate information.
PH eTravel Process Centralization and Simplification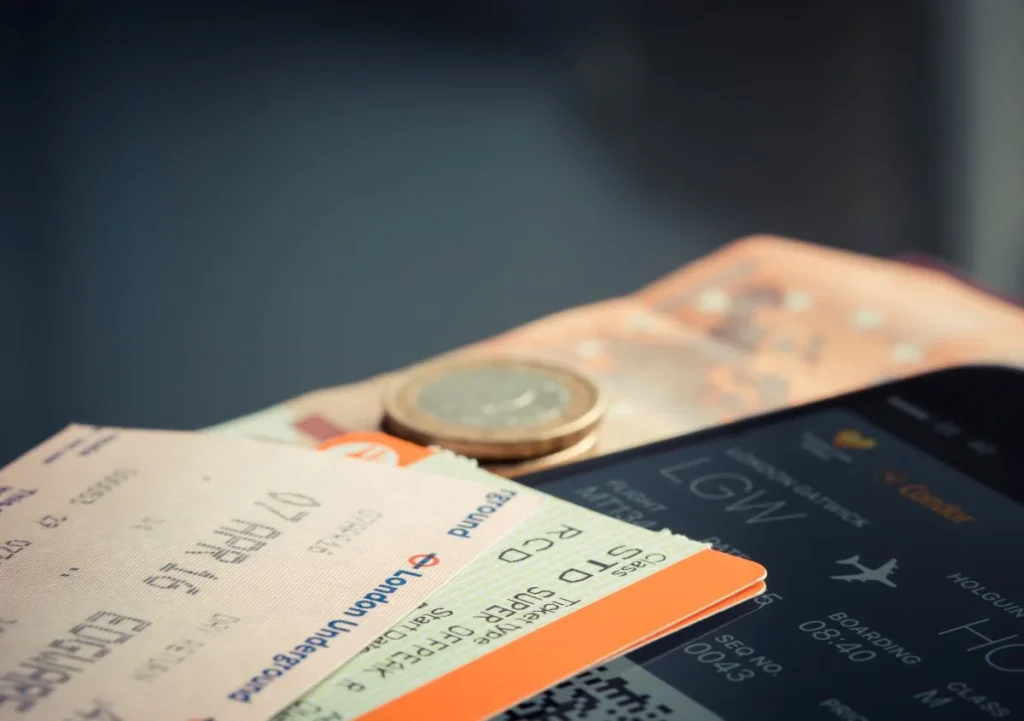 Travelers in the Philippines had to go through a laborious and time-consuming procedure of manually filling out forms and providing physical papers prior to the implementation of the PH eTravel System. Travelers frequently experienced large lines and delays at immigration desks as a result of this.
The procedure has been streamlined and centralized since the PH eTravel System was introduced. Travelers can now log in to a single online gateway to register their trip details, submit essential paperwork, and complete health declaration forms. This unified approach streamlines the procedure by doing away with the requirement for several paperwork submissions.
What contributes to the nature of the PH etravel system?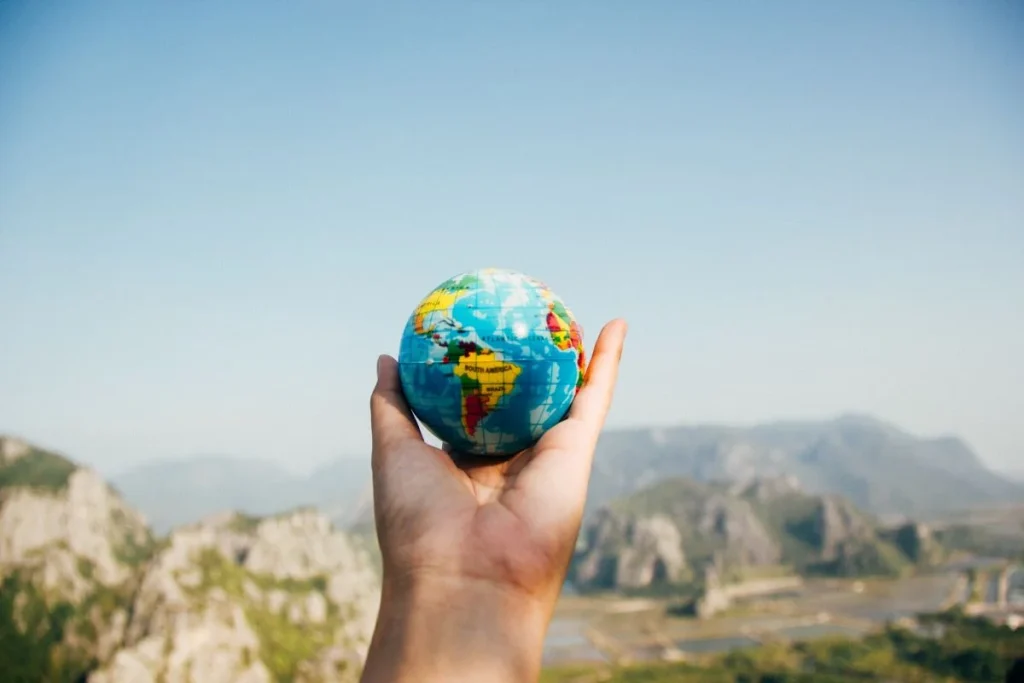 Single Portal Access All necessary services and information are accessible through a single portal that is offered by the PH eTravel System. Users may enter their travel information, submit documents, and finish health declarations all in one location thanks to this unified platform, which streamlines the procedure in general.
Online Registration Through the PH eTravel System's online portal, travelers can register their trip information and relevant details. Due to the lack of manual paperwork and physical forms, the process takes less time and effort to complete.
Real-time Updates and Information The PH eTravel System offers up-to-date information on travel warnings, health recommendations, and regional customs. This guarantees that travelers have access to the most recent information, empowering them to decide wisely and adhere to health and travel rules.
Effective Communication Channels To answer the questions and concerns of travelers, the PH eTravel System includes effective communication channels. Dedicated helplines, email support, and frequently asked questions (FAQs) sections are all included in this. Quick and dependable channels of contact make it easier to fix problems quickly and guarantee a pleasant travel experience.
The PH eTravel System centralizes travel-related procedures, digitizes document submissions, and incorporates health declarations to streamline and simplify the Philippine travel process. It streamlines procedures, saves time, and improves convenience for travelers, resulting in a safer and more effective trip.
Improvements to Health and Safety Measures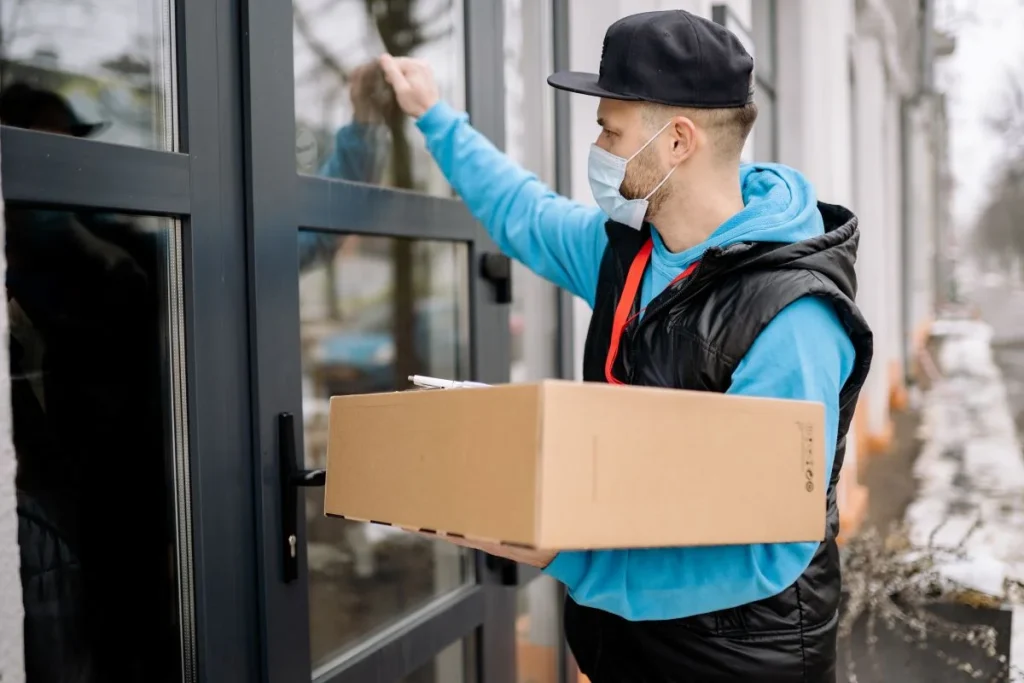 The importance of putting health and safety first when traveling has increased in the wake of the COVID-19 outbreak. To guarantee the health of visitors and the communities they visit, the PH eTravel System includes thorough health protocols.
Travelers are expected to disclose information about their health and travel history, including information about their vaccinations and most current COVID-19 test results, as part of the registration procedure. This information enables authorities to evaluate potential health hazards and take the necessary precautions to stop the virus's spread. In order to keep users up to current on the most recent information, the PH eTravel System also offers real-time updates on travel warnings and health recommendations. This proactive strategy reduces hazards and empowers passengers to plan their journeys with knowledge.
Major Improvements in Safety for PhTravel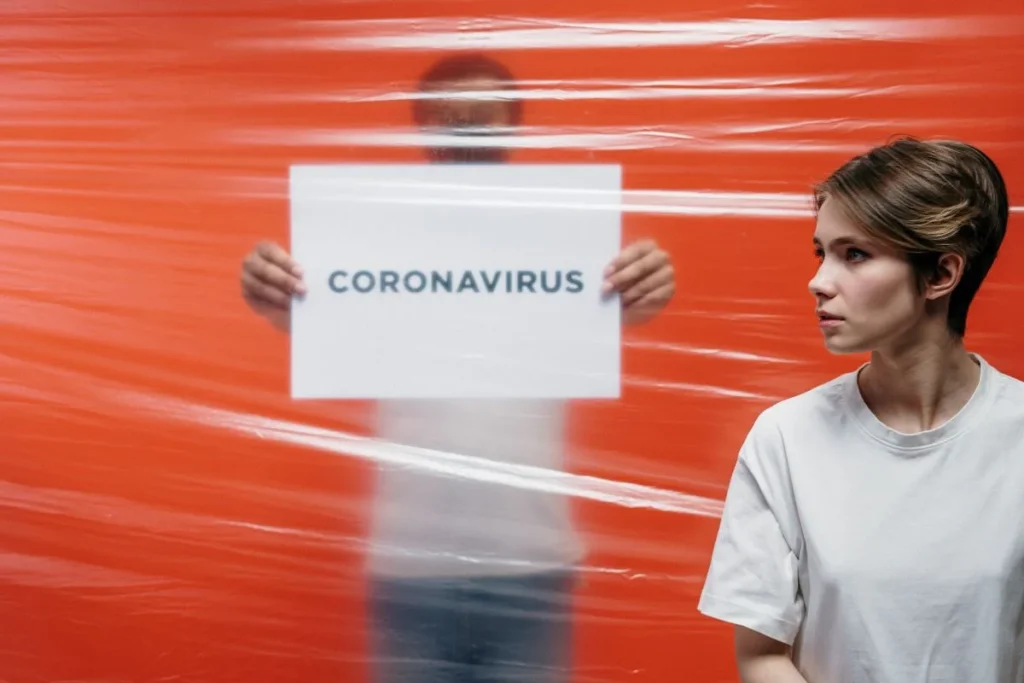 Before their trip, travelers using the PH eTravel System must submit thorough health declarations. This includes details regarding their most recent travel experiences, vaccination history, and any potential COVID-19 symptoms. To evaluate potential health concerns and implement suitable interventions, health authorities use this data.
Before being permitted to go to particular locations, travelers may occasionally be asked to present negative COVID-19 test results. By facilitating the submission and verification of test results, the PH eTravel System makes sure that travelers adhere to the relevant health criteria.
Contact Tracing, to locate and alert people who might have come into contact with verified COVID-19 cases while traveling, the PH eTravel System has contact tracing capabilities. Health officials can swiftly manage possible epidemics and stop future transmission with the aid of this information. It also provides details on quarantine procedures and requirements for various Philippine regions or destinations. Travelers can examine the precise quarantine regulations they must adhere to based on their point of origin and final destination.
It is regularly updated with travel alerts and health recommendations. The most recent information on COVID-19 developments, travel restrictions, and health guidelines is available to travelers, enabling them to plan their visits appropriately and stay up to date on the changing situation.
The PH eTravel System wants to make travel during the pandemic safer by putting these improved safety measures in place. It promotes a more responsible and organized approach to travel management and guarantees that tourists and local populations can travel with fewer health risks.
Comfort and Time Efficiency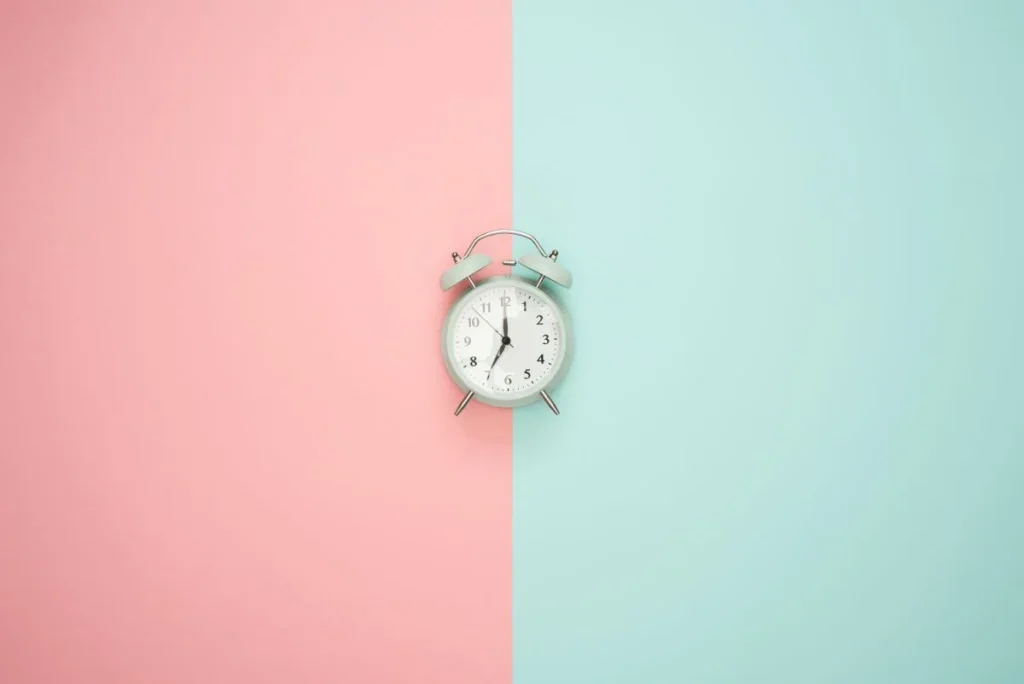 The convenience and time savings that the PH eTravel System provides travelers with is one of its most important benefits. The system streamlines the check-in and immigration procedures by doing away with the requirement for physical documentation and manual document verification. Additionally, the PH eTravel System offers QR codes and digital certificates that may be quickly accessed and presented whenever necessary, obviating the need to carry numerous physical documents. This digitization increases convenience and lowers the possibility of misplacing or losing crucial travel documents.
How is it time efficient?
 Through the PH eTravel System's online portal, travelers can register their trip information and submit the required documents. This saves time and effort by removing the need to visit actual offices or government organizations. It also simplifies the trip procedure by gathering all necessary data and paperwork in one location. Through a user-friendly interface, travelers may quickly fill out health declarations, offer information on vaccinations, and submit required papers.
Travelers are given digital certificates and QR codes by the PH eTravel System, which are recognized as legitimate travel authorizations. These digital records are simple to access on mobile devices, so carrying physical copies and the chance of losing crucial documents are both eliminated. The PH eTravel System reduces the need for in-person encounters at checkpoints and other travel-related venues by digitizing the travel process. This ensures a safer traveling environment and lowers the danger of viral transmission.
The Safe, Swift, and Smart Passage (S-PaSS) system is integrated with the PH eTravel System, which further improves the effectiveness of managing travel authorizations and clearances. The travel procedure is made more organized and efficient thanks to this integration. Flexibility for Last-Minute Changes, Travelers can simply amend their information and travel details using the PH eTravel System in the event of unanticipated changes to their plans. Without the need for manual modifications, this flexibility enables better administration of travel arrangements.
Overall, the PH eTravel System's time- and space-saving features make traveling more convenient. Travelers can focus on their journey with confidence knowing that their travel obligations are successfully addressed and that their health and safety are given priority, which streamlines the process, saves crucial time, and ensures that travelers can.
The Philippines' introduction of the PH eTravel System has completely changed how natives and visitors alike travel. The system has improved travel by using technology and streamlining procedures to make it safer, more effective, and more convenient. The PH eTravel System provides a standard for other nations to match with improved health and safety precautions, effective monitoring and contact tracing capabilities, and simplified procedures. Adopting digital solutions like the PH eTravel System will be crucial in providing a seamless and secure travel experience for everyone when travel slowly resumes and the world adjusts to the new normal.
Related Blog: Everything You Need to Know About NAIA