Cultural Adaptation is defined as society's ability to surpass and adjust to changes whether in social or natural environments. It's about learning to unlearn or learning to adapt. The cultural adaptation also shifted consumer buying behavior and shopping preferences.
One notable cultural adaptation is brought about by the rise of road traffic in the Philippines. This led Filipino consumers to seek small stores near their residential areas. Hence, convenience stores pave their way in the Philippines during the 80s. Most convenience stores operate 24/7 so you can access them near your house and lot in Cavite if you have any late-night cravings or urgent necessities. The main advantage of convenience stores is accessible for you to purchase your essential products and groceries. This will ease your burden and time spent shopping during your busy days. Grabbing ready-made sandwiches is a massive help for your workday convenience too.
Some convenience stores are not just near your house and lot in Cavite but are typically located beside gas stations. When drivers are refueling their tanks, some passengers may use the restroom and they can access convenience stores to purchase their necessities.
The cultural adaptation led the Philippines to open its own local convenience store. This is an All Day convenience store. The main office is located in Muntinlupa City. But All Day convenience stores are everywhere. From Metro Manila, Quezon City, and even Cavite. You can locate branches around Crown Asia developments or Daang Hari. There's also one in Ponticelli.
Have you visited AllDay Supermarket near Ponticelli? The company expanded from a convenience store to a supermarket. The store also operates 24/7 so the essence of convenience still lives within the shop. The store also offers a wide parking area.
But What Are the Changes in Convenience Store Business for This Generation's Cultural Adaptation?
The changes in today's society and culture made All Day strive best to complement with adaptation. Here are some changes we can observe in our global trend.
The Rise of K-culture
Through Western influence, convenience stores were introduced in Asia and many of the products are imported from the US but the rise of Asian trends became a massive shift of trajectory for cultural adaptation in today's world.
People nowadays are hooked on their favorite Korean Idol from a Kpop Group. There's no denying the K-Dramas are binge-worthy! The continuous increase of Korean Entertainment accompanied other nationalities' patronage of their local products.
Many Filipinos are adapting and embracing Korean Culture. Filipino shoppers are now craving Korean snacks! There are Korean Mart in the Philippines, however, the massive impediment is they are not that accessible and some locations are unfamiliar. Luckily All Day Convenience Store is your convenient store. The store operates all day AND all night. But All Day's biggest advantage compared to its competitors, is they offer fresh Korean sliced meats. All Day also features ready-to-cook Korean Dishes and Side Dishes. If you are planning a spontaneous samgyeopsal with your friends or family, to buy bulgogi, soju, ramyeon, sauces, and side dishes, then head to the All Day convenience store!
Due to the expansion of cultural adaptation brought by the Korean industry, many Filipinos are becoming more invested in taking care of their skin. Koreans are famous for maintaining their youthful glow and they are successful in combating skin aging. The nation is also well known for introducing 10 steps Korean Skin Care routine and Filipinos are interested in following their format. From face masks, toners, essence, serum, moisturizer, and tinted sunscreen. We all want that Korean Glow! Luckily, All day convenience stores have Korean products in order for your to achieve that Korean Glass Skin.
AllDay's Diverse product selection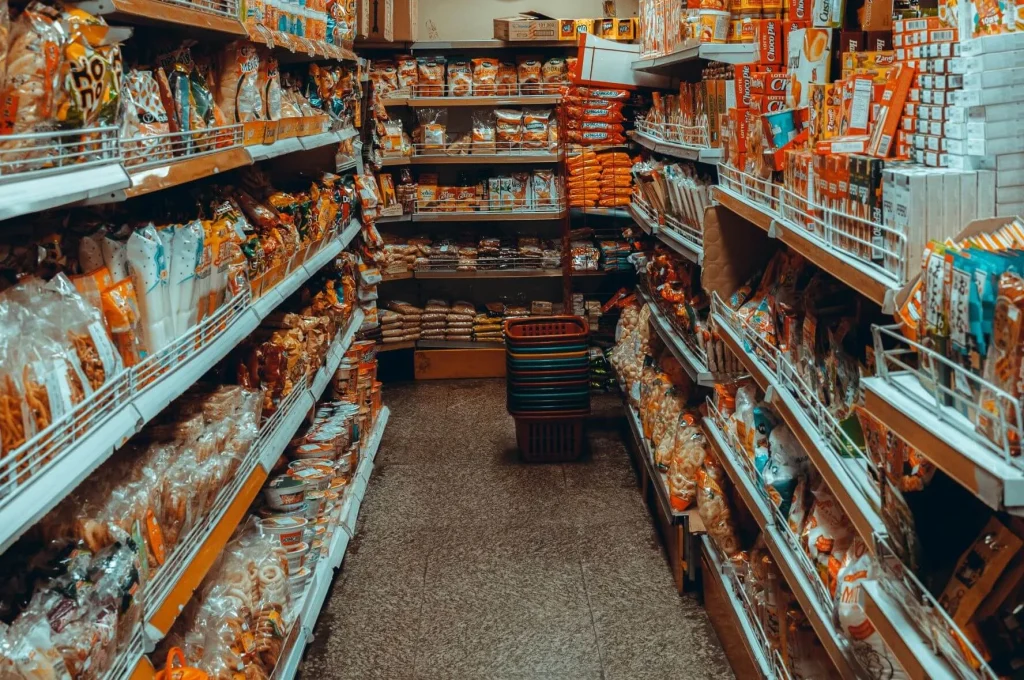 All Day proves that they are adapting to the cultural adaptation efficiently. The growth of the store introduces a variety of international imports for your easy access! There are many products to choose from and your chance to taste the wonder of the world. You don't have to deal with traffic and a long drive to get to your nearest supermarket from your house and lot in Cavite. International products are more attainable for you, thanks to All Day. The interior design of the convenience store is well organized and you will not get lost. The benefit of that is even if you haven't been to the USA, Canada, Australia, China, Singapore, Taiwan, or Japan, you can find snacks from different nations in All Day! If you are craving certain snacks from the country you visited in your travels, then there is a designated aisle for you to select products from the different international markets. All Day has a massive selection of cheese and premium wine imported from Europe as well.
Despite All Day's diversity in their goods. They still market with local brands! All Day also offers ready-to-eat Filipino meals from Pork Binagoongan, Beef Pares, Kaldereta, Chicken in garlic and mushroom sauce, Laing, Kandingga, Menudo, Mechado, Pork in tomato & taro sauce, Sinantol, Bicol Express. The store also offers frozen Filipino food.
All Day Convenience Store – Healthy options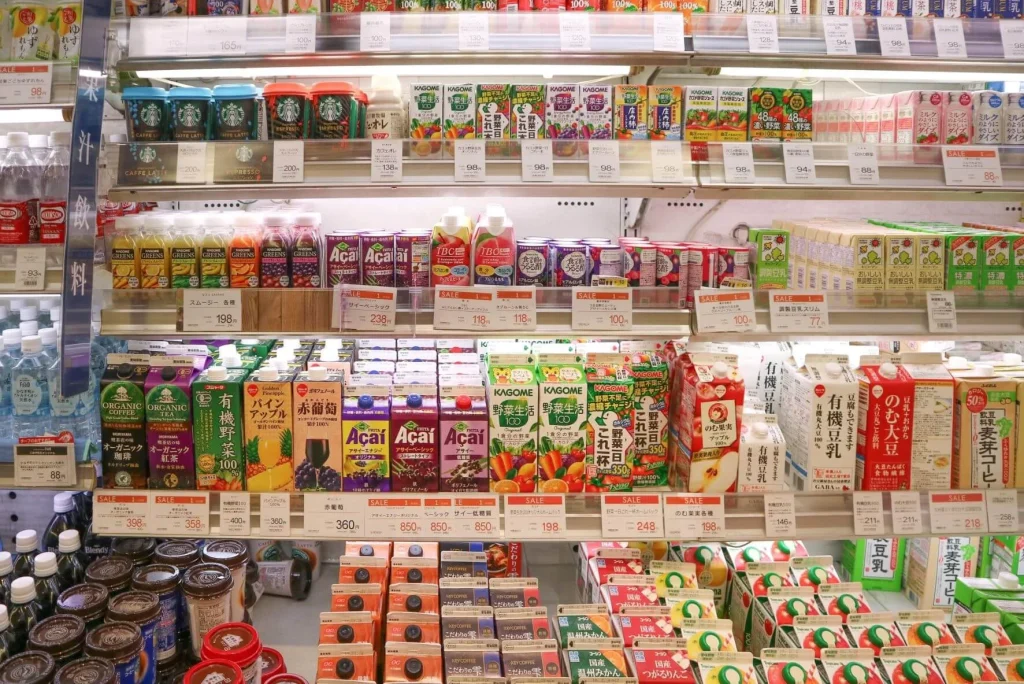 Another influence of cultural adaptation is people are becoming more aware of their health and many choose the healthier option. AllDay offers fresh fruits and vegetables, as well as snacks! Did you know that they have Chia Seed Brownies? Visit the website to know more.
Adapting to New Normal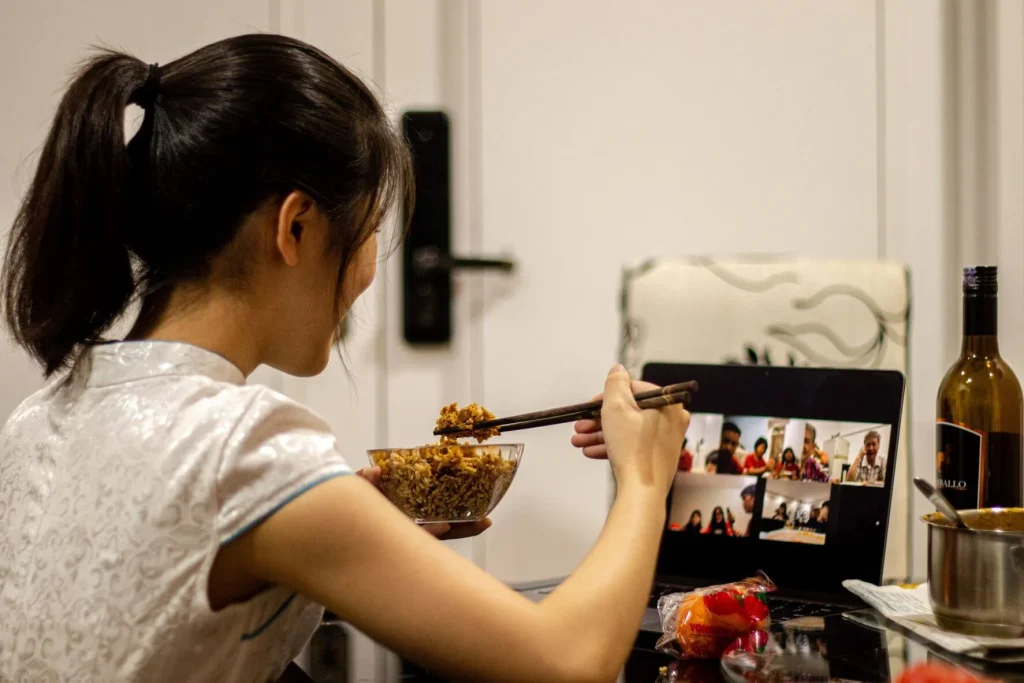 The pandemic took a big toll on our shopping experience. We cannot access our nearest shop to fulfill our needs. There are franchises that halted their business operations. We are all affected by the Covid surge. Luckily, the pandemic is slowly diminishing and everything is more at ease. However, there is no guarantee that we will return to the way it was. So we are adapting to the new normal.
Due to the pandemic, online deliveries are the solution to our shopping needs. All Day convenience store also offers online delivery. You can sign up on All Day's official website and then log in to your account to continue with your online shopping. All the details regarding the product are well-presented and customers can also leave a review of the product. You can also check the availability of products on their website too. Just click on your location and city then the site will direct you to the nearest All Day in your area. Furthermore, the site provides a store locator too.
One of the amazing features of All Day's website is the Virtual Store. You can check the floor space, and how organized the shop is. Just click the circle buttons to access your whole virtual tour and it will direct you to different aisles. It's hassle-free! You can check the store from the comfort of your own home.
The All Day is active on Facebook too! And they successfully advertise their high-end products. If you have queries, just message us using your Facebook account. Moreover, All Day's helpdesk is responsive. They'll be glad to assist you.
Cultural adaptation changed the trajectory of the importance of Convenience stores and consumer behavior toward purchasing will continuously innovate in the long run.
Related Blog: Smart Home Living, How Can It Benefit You