Now more than ever, it is a must that you and your family be rekindled to your Filipino roots and be continuously in touch with our country. And aside from visiting our different National museums in Manila and being constantly updated with the news with vigilance and passion, you may also take note and act accordingly during important dates of the Philippines. An upcoming important day of our country is on August 28 which celebrate National Heroes Day. If you are too busy to go out and celebrate said event, you can definitely do so in the four corners of your humble home in your subdivision in San Pedro Laguna.
What to know about the National Heroes Day Philippines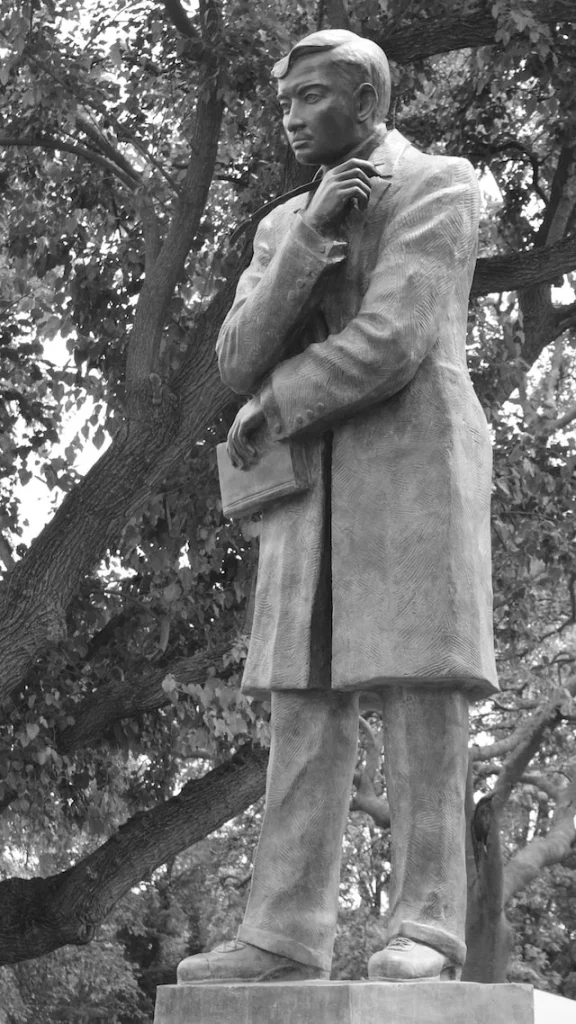 This historical day actually commemorates every last Monday of August! It is quite curious what exactly happened in our history that made such a day on the last Monday possible. Well, National Heroes Day specifically celebrates the anniversary of the Cry of Pugad Lawin which had marked the revolution against the Spanish empire that had vastly and evidently persecuted our ancestors for quite some time. Took place in the year 1896 of the Philippine Revolution against the Spanish, the Cry of Pugad Lawin was the famous act of rebellion of Andres Bonifacio's Katipunan movement in the form of Filipinos tearing up their cedulas (residential certificates distributed by the Spanish) all the while crying out "Long live the Philippines!". Because of their heroic efforts, as well as the many sacrifice and act of many more generations of Filipinos, we now enjoy independence from not only the Spain, but also from America and from Japan as well. How free we are to go outside of our subdivision in san pedro laguna without the worry that we may be harassed or worse killed by other races in our own country.
This is why there is a heavy weight upon our shoulders to honor the efforts of our Filipino ancestors both known and unknown. Here are a handful of simple but meaningful ways you and your family can do in your subdivision in san pedro laguna during the hearty day of National Heroes Day.
Celebrate National Heroes Day at your homes!
Watch a documentary or a movie about Philippine history!
Better yet if it is about the war and our heroes themselves. Here are a handful of film suggestions for your August 28th historically-meaningful binge watching:
Ang Supremo (1988)
Why not start your binge by learning the life of the so-called Father of the Philippine Revolution himself? Directed by Joey del Rosario, Ang Supremo is a biographical and action film that probes the life of Andres Bonificio, highlighting how he went from being a simple Filipino laborer to being the founding member of the Katipunan and a passionately vicious leader that kickstarted the Philippine revolution. The film stars the famous Chat Silayan, Jean Saburit, Rommel Valdez, Miguel Rodriguez, and the well-loved and dearly missed Eddie Garcia.
Heneral Luna (2015)
One of the most gruesome and heartbreaking Filipino film about the Philippine revolution has got to be Heneral Luna. This historical and biographical film that shows the life (and, well, spoiler alert, death) of the brilliant General Antonio Luna. This film can actually reflect the arguably current situation of Philippine society: how Filipinos grapple against each other because of circumstances made possible by corruption and the greedy. Directed by Jerrold Tarog and produced by Artikulo Uno Productions, this film is the most expensively made film with the production budget of 80 million pesos. Their expense and efforts were definitely worth it because even though it offered a 50% discount to students, it broke the record of being the best-selling historical Filipino film of all time. Indeed, this is definitely a must-watch this August 28.
Sakay (1993)
Aside from Jose Rizal, Apolinario Mabini, and the other national heroes mentioned earlier, there are many, many other Filipino ancestors that deserve the spotlight to be praised and remembered. Our freedom and independence were a collective effort and there are thousands of Filipinos who sacrificed their lives for us and yet we do not know them. Ever heard of the name Macario Sakay? We thought so.
This film is about Macario Sakay, one of the many heroic Filipinos we still have yet to know. Directed by Cannes-winner Raymond Red, Sakay is a historical drama film on Macario Sakay who fought for our country during two wars, both against the Spanish and the Americans. Unfortunately, he was accused to be a criminal for still being rebellious after the Philippine-American war.
Plaridel (2014)
Lastly, we have a documentary that shows that there are several kinds of heroic Filipinos, not just those who charge in the field holding guns and swords: some of them take the form of a journalist. In this film, we explore the contributions of Marcelo H. del Pilar who took the daring roles of a propagandist and a journalist during the era of Spanish colonialism. Today, he is considered to be the Father of Philippine journalism.
Read out loud the historical accounts of our Filipina heroes
Another fun activity you can do is to research beforehand and then report or narrate your findings on the lives and contributions Filipino women did during the wars our nation had undergone. They did many, many heroic acts, yet there are significantly fewer films about them! Try to break this patriarchal notion by duly researching on heroic Filipinas because there are quite an astounding number of them!
Write!
Words hold so much power as can be evidenced in Jose Rizal's Noli Me Tangere and El Filibusterismo. Whether it be a reflection piece, a poem, or a play that maybe you and your family can act out on August 28, it does not matter if you think it is badly written. Writing is already quite a grand gesture, and who knows, it may be a stepping stone to something even greater.
Related Blog: Celebrate Philippine Independence Day in Your Own Way