Investing in real estate has always been a smart financial and life decision, it's also one of the best investments for beginners. It's a tangible asset in an investment portfolio that provides a stable source of passive income, as well as long-term value appreciation. But when it comes to real estate investing, location is everything. And one of the best investments you can do in terms of real estate is a house and lot for sale in Laguna.
Get the City Life but Not in Metro Manila
Laguna is the 7th richest province in the country and for good reason. The province has seen a lot of fast pace progress in the past years, with several cities and municipalities sale Laguna transforming into booming economic hubs with close proximity to Filipino families. One of these cities with due diligence is Cabuyao, which is now known as the Enterprise City of the Philippines. Cabuyao is home to several world-class manufacturers and schools, including Malayan Colleges and Nestle Philippines.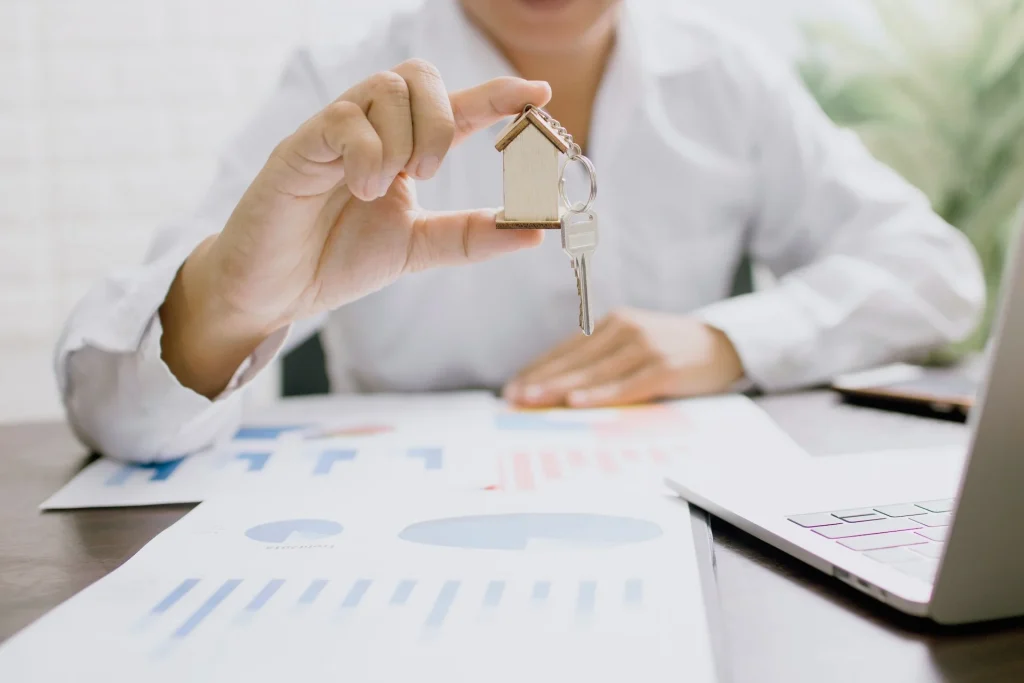 But what makes Laguna such an attractive location for real estate investing is its combination of rural and urban living. The province community is known for its mountains, greenery, and nearby beaches, yet it's also becoming increasingly modern and progressive by the day. This unique blend of city and country living makes Laguna a popular destination for weekend getaways and even permanent residency.
As a real estate investor, you want to invest in a property that appeals to many people. And Laguna offers just that – a variety of properties that cater to different lifestyles and preferences.
More Than Laguna de Bay
Laguna is known for many things. It has tons of many opportunities for fun like the world-class amusement park, Enchanted Kingdom, its mouth-savoring Original Buko Pie, and many, many water resorts far and near Laguna de Bay, with the South Luzon Expressway (SLEX) always just wiggling away from almost anywhere in Laguna, people from this third largest province in the country whose houses business offices are conveniently located in all the essentials and lively commercial hubs.
Additionally, not only does it offer the best of amenities for entertainment, you and your children can definitely enrich your minds here and their breathtaking views of the world-class schools Laguna has. Starting from Miriam College and Xavier in Santa Rosa and the prominent college school of the University of the Philippines Los Baños, your kids do not have to move all the way to Manila just to get the best of schooling.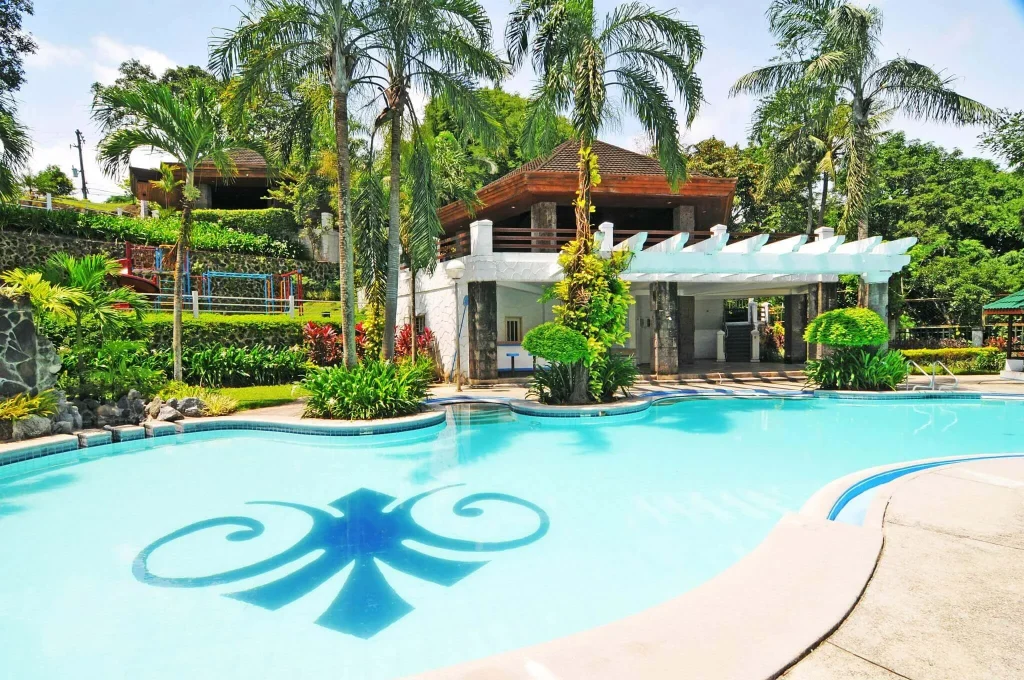 Crown Asia, the Best of Real Estate Investments
For real estate properties for rent for instance, Crown Asia, the top real estate builder in the country, has several communities in Laguna that offer different themes security features, and various house designs. One of these communities is Fortezza, an Italian-inspired neighborhood located in Cabuyao. Fortezza offers elegant and spacious homes that are perfect for families looking for a quiet and peaceful neighborhood. The homes are designed with Italian architecture in mind, which gives them a unique and luxurious feel.
Another Crown Asia community in Laguna is La Marea, an American-themed neighborhood located in the city of San Pedro. La Marea offers homes that are designed with Southern American architecture in mind, which gives commercial centers and the houses living in them a classic and timeless feel. The community is located in one of the most populous cities in the Philippines, which makes Laguna an ideal location for real estate investing.
Investing in a Laguna house and lot can be a profitable business venture for several reasons. Firstly, Laguna's population is growing at a steady rate, which means that there will always be a demand for housing. Secondly, the Laguna province is becoming increasingly modern and progressive, which means that there are more opportunities for business and employment.
Additionally, Laguna is located near major highways and expressways, which makes it easy to travel to and from different parts of the city center and country. This strategic location is a major factor for many families, who prefer to live near major transportation routes for convenience and accessibility. Access the business districts of Metro Manila easily while having access to fresh air and greeneries.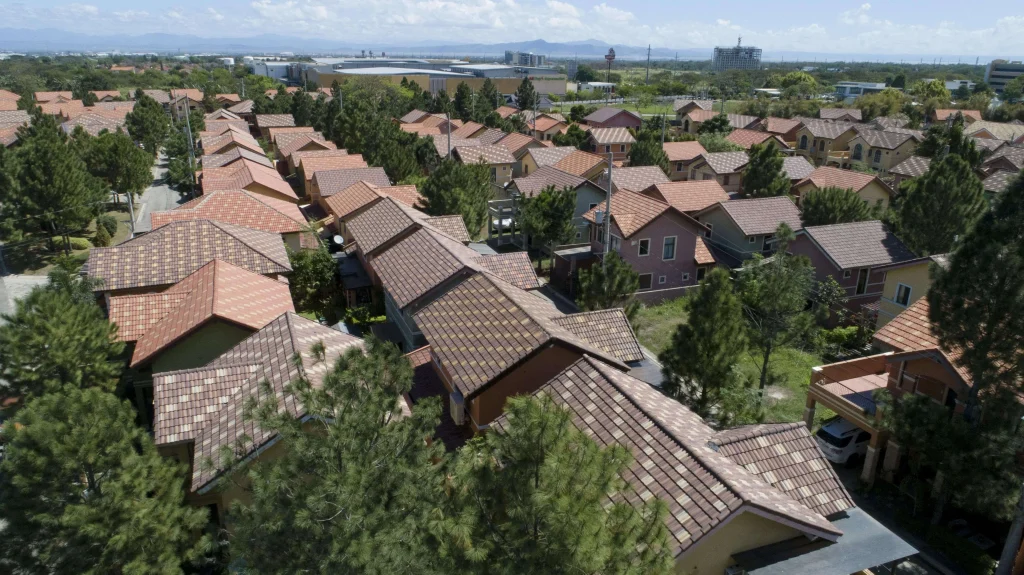 How to Take Advantage of Real Estate Investment in Laguna
Real estate investing in Laguna can be a daunting task, especially for those who are new to the Laguna real estate industry. But with the proper knowledge and guidance, anyone can become a successful real estate investor. Here are some tips for investing in real estate in Laguna:
Do your research
Before investing in any property, land, or real estate purchase it's important to do your research on the location, the property itself, and the current market trends. This will help you make an informed decision and avoid any costly mistakes.
Choose the right property
The type of property you invest in will depend on your budget, preferences for growing your family, and investment goals. Make sure to choose a property that aligns with your family and long-term financial goals.
Work with a reputable property developer
Working with a reputable developer like Crown Asia can give you peace of mind, knowing that you're investing in a quality property that's built to last.
Consider the potential of a Laguna house that serves as rental income
Investing in a Laguna property for a business can provide a stable source of passive income through rental properties. Make sure to consider the potential for rental income when choosing a house and lot for sale in Laguna or any type of Laguna property for that matter.
Plan for the long term
Real estate investing is a long-term investment, so it's important to have a solid plan in place. This careful planning includes considering factors like property maintenance, property management, and potential appreciation over time. Any Filipino family is planning and carefully choosing their homes as well, so plan ahead and be choosy as well!
In conclusion, Laguna is an ideal location for real estate investing in the Philippines. Its unique blend of rural and urban living, growing population, and accessibility make it a popular destination for weekend getaways and permanent residency. It is the perfect community for any Filipino family so it would be great if you would take part in their dream life giving the best of homes to them! You will make tremendous money on the side of this. Or, if you will live here as well.
With the right knowledge and guidance, investing in a house and lot for sale in Laguna now can be a profitable venture. By doing your research, choosing the right property with great convenience in terms of location, and developer, considering rental income potential, and planning for the long-term, you can become a successful reality, developer's reputation estate investor in Laguna. Whether you're looking for a lot for sale, a family home, or a rental property for business, the real estate investment Laguna now offers a wide range of real estate options to suit your needs and preferences.