A masterpiece, according to Merriam-Webster Dictionary, is something (as a work of art) that is a great achievement and often its creator's greatest achievement.
Hermosa, in Las Piñas, is one of the promising projects of Crown Asia Properties. Because of its strategic location, it is considered a gateway to South and the rest of Metro Manila. With a seamless trip to the Ninoy Aquino International Airport – the main gateway for travelers to the Philippines. And a location that is highly accessible to the Entertainment City in Pasay. All those are just the key points and main advantages of this condo in Las Pinas in terms of Location. This Project itself has a lot to offer. The Hermosa is nested in its own 100-hectare master-planned and integrated township called the Vista City Global South. This over-100-hectare master-planned and integrated township will soon become a central business district in Las Piñas City. With its existing and upcoming developments like BPO Offices, Commercial Districts, Residential communities, Educational Institutions, and Organized Transport facilities. This master-planned development will surely upgrade not just a home in a community but a lifestyle of modern upscale living.
Existing Developments: AllHome Global South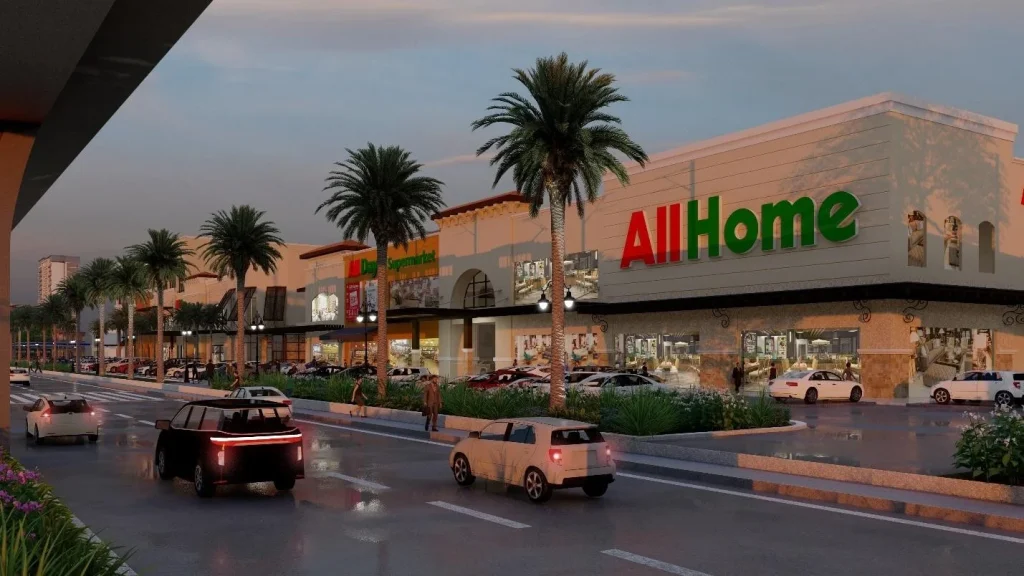 Existing Developments: Mella Hotel in C5 Extension Road, Las Piñas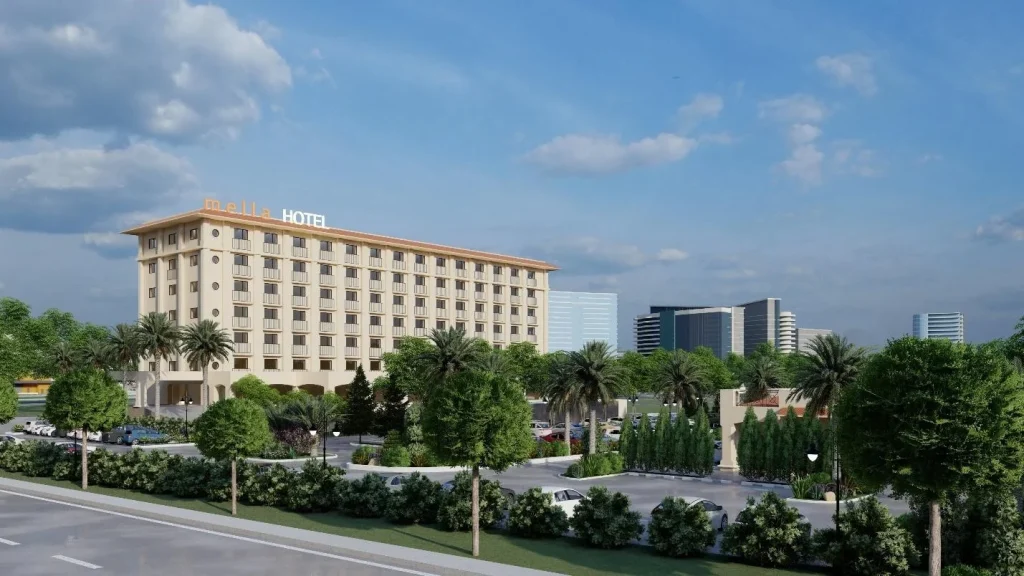 Existing Developments: Vista Mall Global South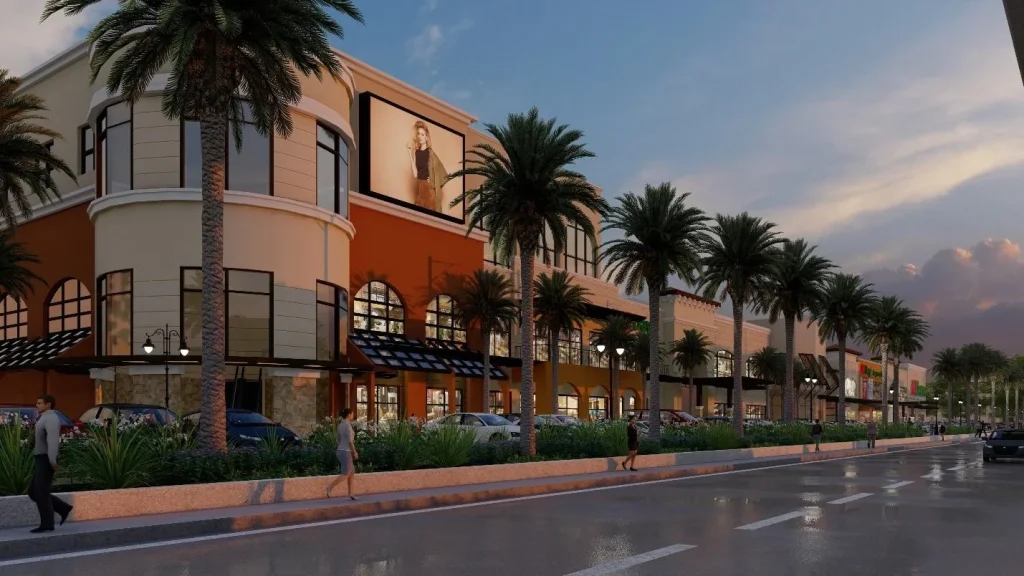 Existing Developments: Villar Sipag and San Ezekiel Moreno Church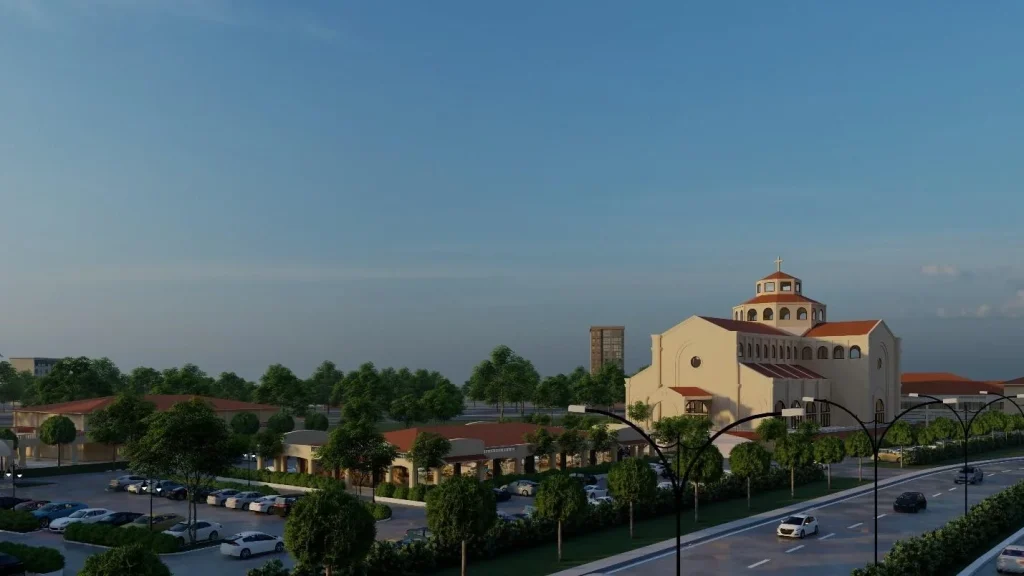 Luarca Elev8th
Along with its success, as the project continues to thrive, Last June 24, 2022, The best-selling and award-winning project of Crown Asia Properties held an event called Luarca Elev8th. This event is to showcase the beauty of its first tower located in its second phase – called the Luarca Building. The Luarca Building is the first tower in Hermosa that is a 12-story mid-rise tower, and the first tower developed by Crown Asia Properties – one of Vista Land's upscale brands. From its 8th floor, business partners and a few investors were invited to witness the story of this thriving masterpiece that is about to unfold. As of to date, the Luarca Building is at 33% of Construction Progress and is going to be completed by next year. Quarter 3 of 2023. Luarca Building is a tower in Hermosa that offers the largest range of its offerings. Composed of 23 units per floor with only 1-bedroom and 2-bedroom with Balcony, all of which are sized at 34sqm to 48sqm.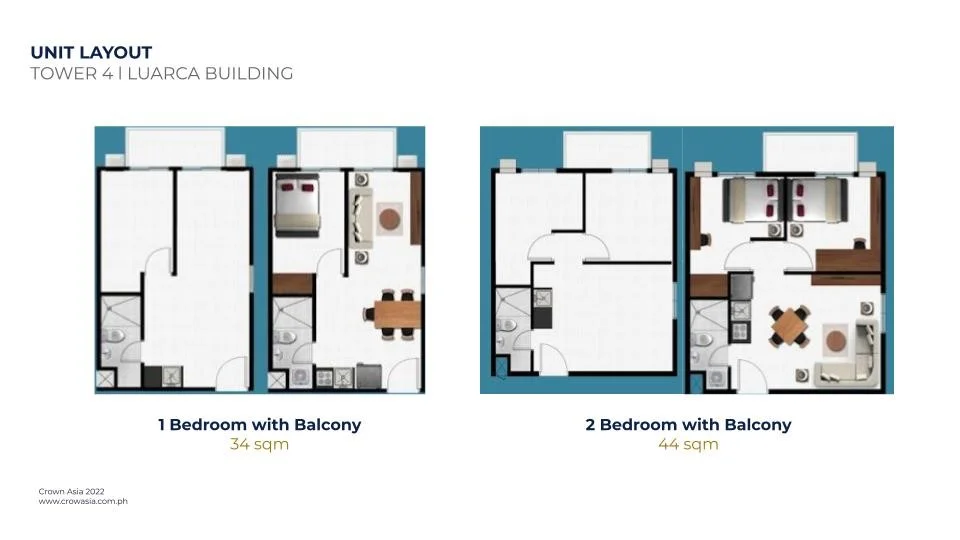 Hermosa's phase 2 includes 3 towers. The First Tower was named Luarca, Second Tower was named Las Palmas, and the Third Tower was named Madrid. The three towers are all 12-story mid-rise towers. All of these towers were inspired by Spain's most beautiful and famous cities and the whole project itself was named Hermosa – meaning "Beautiful" in Spanish. Hermosa's phase 2, once completed, will have its own set of amenities. This includes a Leisure Pool, Fitness Gym, Social Pavilion or Social Hall, Reading Nooks, Jogging Trail, Roof Deck Gardens, Lobby Area, and its own set of Commercial Strips on its third tower – Madrid. In the future, phase 3 will also have the same composition as Phase 2 offering its own set of amenities as well.
Luarca Investors are all happy up to this day, as their investment in Hermosa really grew in value.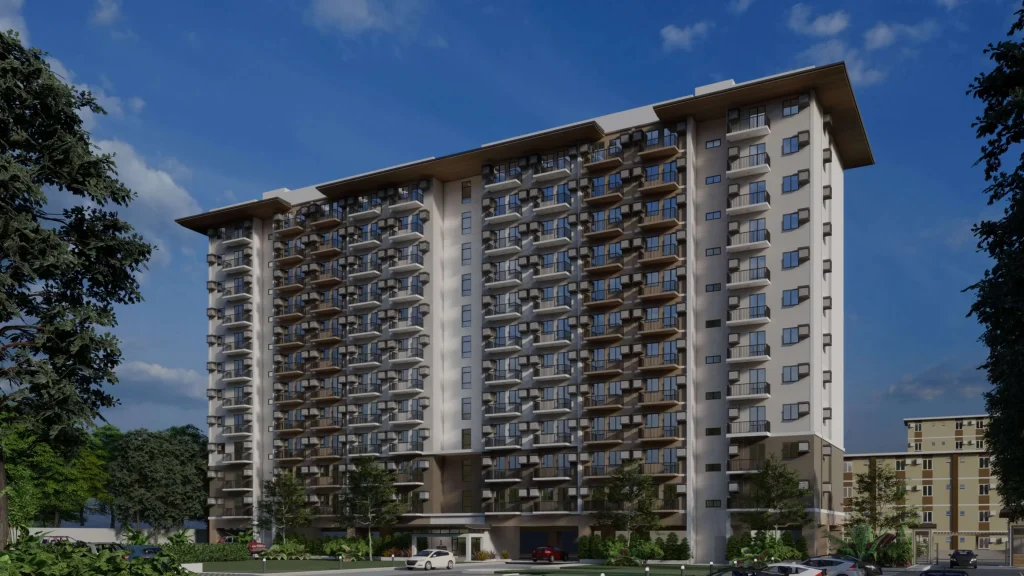 Rewarding Investment in a Condo in Las Pinas
In fact, the project itself started last 2018 with a price of 3.27M versus to date starting at 7.8M for the 1-bedroom with balcony offering. Their investment grew as much as 200% already. Luarca is only offering less than 10 units left and is at 94% sold today. This opportunity to see your property increase over time is truly rewarding, especially to those who were able to invest and secure a property with the starting price. If people are wondering why the market value appreciation spiked this high even during the pandemic, it is because the ongoing infrastructures and developments in the area continue resulting in nearly completed projects that will benefit the residents in the Las Piñas, Paranaque, and Cavite areas. These infrastructures include the Vista Mall Global South, Global Market, C5-Southlink Expressway, and the most-awaited LRT 1 Cavite Extension Project. From C5 Extension Road in Las Piñas, you will be able to see the actual viaduct road of the Las Piñas Station right across the Vista Mall. As per DOTR, this will be completed by the end of this year and will be partially operational next year. The LRT 1 Cavite Extension Project will drastically bring a lot of opportunities, especially in the areas of Las Piñas and Paranaque. A brighter future in terms of potential investment will be visible once the economy of Las Piñas bounces back and as the foot traffic in the area increases, developments such as commercial establishments will surely sprout and will bring employment opportunities to those who reside in Las Piñas.
Future Development: LRT 1 – Las Pinas Station across Vista Mall Global South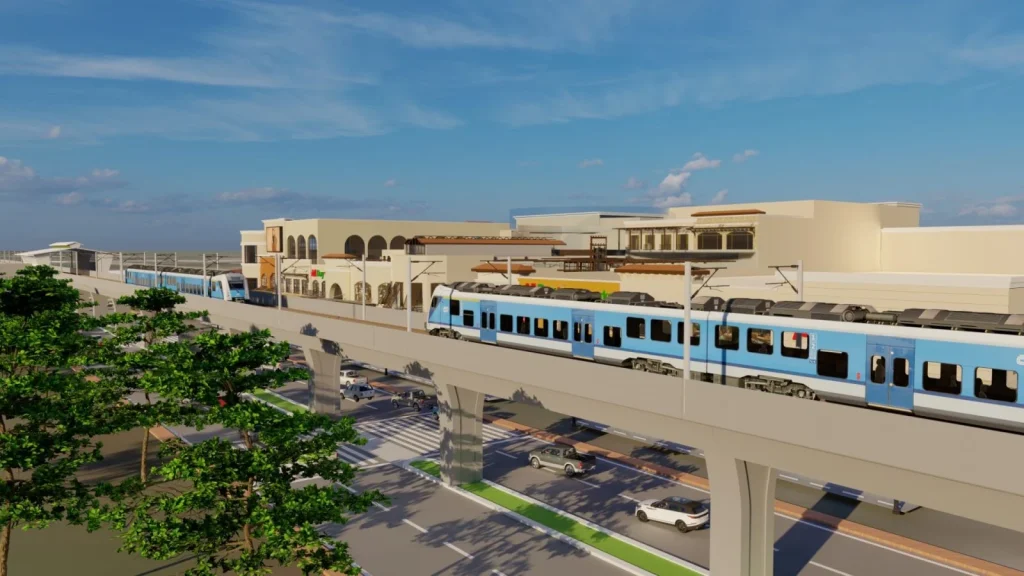 With this event, Business partners and Investors truly appreciated the Building Spotlight of Luarca. From just a plan, artist perspective, virtual tour, and walkthrough video, they are finally able to see the start of this story and turn their dreams into reality. Attendees from the event were also able to see the 360-degree view of the 8th Floor of Luarca. From the 8th floor alone they can see the Skyline View from Coastal Bay, Makati City Skyline, Alabang City Skyline, and Las Pinas City Skyline. While facing the Sunrise or the amenity areas, they can see from the 8th floor the view of Royal Estates Community and the whole of Phase 2 & Phase 3. A wonderful experience that is worth remembering. To those who were not able to join last June 24, you can watch the video teaser here: https://bit.ly/3NGCELT
Hermosa is indeed a beautiful condo in Las Pinas. It aims to provide its residents with an upgraded lifestyle experience. If you're interested, click this link to learn more about Hermosa.
Read more: Unveiling Beginnings: Introducing Hermosa Crown Asia