If you have not heard of her yet, now, you will.
After scoring a "birdie" (a golf term that means a player scored one stroke less than the expected standard of any given hole), Yuka Saso became the first-ever Filipina to win in the U.S. Women's Open.
Her duel with Nasa Hataoka of Japan was neck and neck. It was so close that they had to play a sudden-death playoff hole because they kept ending up tied even after playing 72 holes and a two-hole aggregate playoff.
Why is it a big deal? A two-hole aggregate happens when players end up tied after 72 holes. If they tie even then, the game goes to sudden death. So yeah, you can imagine how nerve-wracking that would have been.
However, as Saso watched Hataoka's putt fall short, everybody noticed how she looked a tad more disappointed than her fellow contestant.
When asked about her reaction, Saso told The New York Times that she didn't want to be selfish. Humbly, she said that everyone in the tournament is a great player and that if it was your time, it's your time.
"I just want to cheer [for] everybody," she said.
Even after meeting her trophy for the first time — the symbol of her becoming a major winner — Saso still seemed not to comprehend that this was her time. She even told The New York Times, "I can't believe my name is going to be here."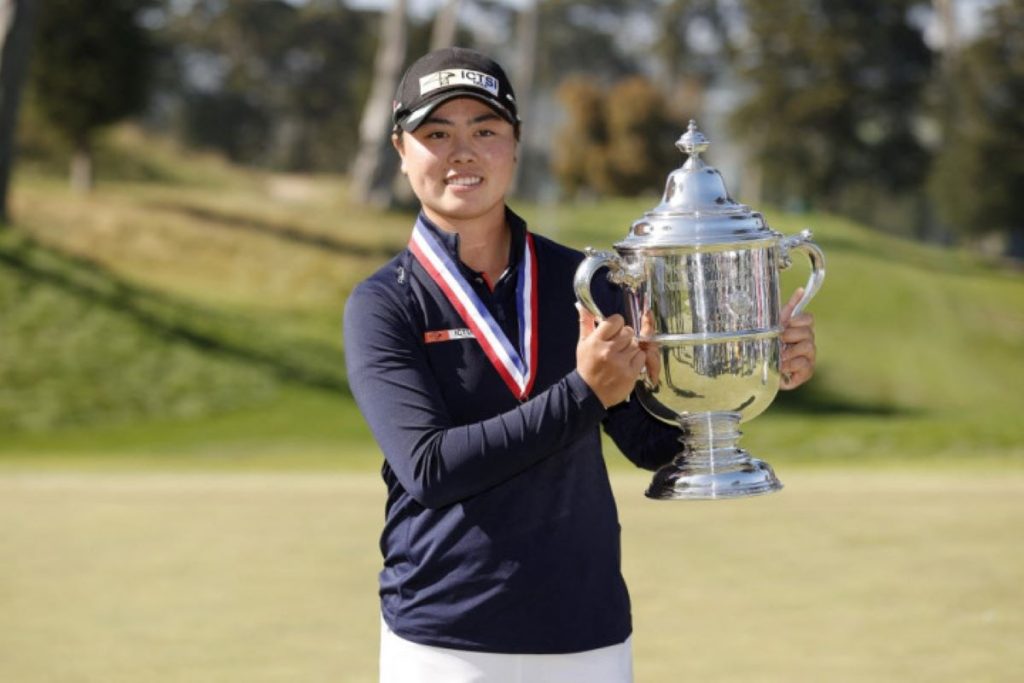 Photo taken from: https://sports.inquirer.net/425212/philippines-yuka-saso-triumphs-in-playoff-to-win-us-womens-open
In her defense, aside from being a first-time major champ, Saso is only nineteen (19) years old!
Although, you might assume that her fight was smooth sailing. It was not. Saso's game was a slow burn that looked bleak during the first few parts of the game.
One of Saso's competitors, Lexi Thompson, was another prodigious golfer and was the youngest ever to qualify to play in the U.S. Women's Open when she was 12. Now 26, she was eyeing to win her second major title.
In the first few parts of the game, Thompson had a five-stroke lead over Saso. This lead made Saso a little upset. Good thing Lionel Matichuk, her "caddie" (the person who carries the bag and clubs of the players and is also responsible for giving advice), gave her a good morale boost.
"Just keep on going; there are many more holes to go," Matichuck said.
That was enough to fire up her spirits and finally win her first major title.
Yuka Saso's Early Life
On June 20, 2001, Filipino-Japanese Yuka Saso was born in San Ildefonso, Bulacan (a province in the Philippines). However, she and her parents Fritzie Saso and Masakazu Saso, moved to Japan when she was four.
Unfortunately, Saso could not speak Japanese and did not have any friends. So, her dad — a massive fan of golf himself — brought her to a golf course. From then on, she fell in love with the sport and worked hard to become good at the game.
Saso watched countless golf videos and worked tirelessly in the field to improve her swing. At nine years old, she told her dad that she wanted to become a professional golfer like her idol, Rory McIlroy, a Northern Irish golfer.
Luckily, her father took her young aspirations seriously and brought her back to the Philippines, where she was home-schooled so she can play golf every day.
Her hard work started to get noticed in 2017 when she received an award at the Philippines Sportswriters Association Annual Awards. The award was given to her because of her gold medal win at the 2016 World Junior Girls Championship.
From Amateur to Professional
Of course, not all prodigies started at a professional level. No matter how good you are, you still have to start as an amateur before you become an actual professional. For Saso, she had to win numerous amateur tournaments.
In 2014, she won three amateur tournaments, which were the Sabah International Junior Masters, Visayas Regional Amateur, and ALM Tournament.
In 2015, she won the Kartini Cup, and in 2016, she bagged the Philippine Junior Amateur, World Junior Girls Championship, and the Philippine Junior Amateur Match Play.
In 2017, she kept her streak going and won in the Philippine Amateur Open Championship, Philippine Amateur Open Match Play Championship, and Philippine Junior Amateur. This was also the year she was awarded by the Philippines Sportswriters Association.
Of course, she did not stop there. In 2018, she won four tournaments, which were the Victorian Junior Masters, Philippine Ladies Open, Asian Games (women's individual), and the Thunderbird International Junior.
2018 was another historic year for Saso because it was the year she competed in the Summer Youth Olympics in Buenos Aires, Argentina. Unfortunately, although the scores were so close, she did not win a medal.
However, that defeat would not stop her from living her dreams. So, in 2019, she went on and won the Philippine Ladies Open and Girl's Junior PGA Championship. This was also the year she turned pro after finally earning her Japan Ladies Professional Golf Association card for 2020.
Golf Champ, but Still Your Regular Teenager
While she cannot be a "normal" teenager now that she is a professional golfer, Yuka Saso is still (technically) a teenager.
According to Bones Floro, the secretary-general of the National Golf Association of the Philippines, Saso is still a humble and shy teenager who gets starstruck when she meets her idols.
In one event in a PBA game in 2018, Floro said that Saso was still very shy, although very accommodating when numerous PBA players asked for photos with her.
In an interview with an Olympics news site, Saso also showed her typical teenage fangirl side when she said she liked Kpop groups Twice and Blackpink. She is also an action movie fan, with her favorite films being The Avengers, Lucy, and Spiderman.
How to Start Golfing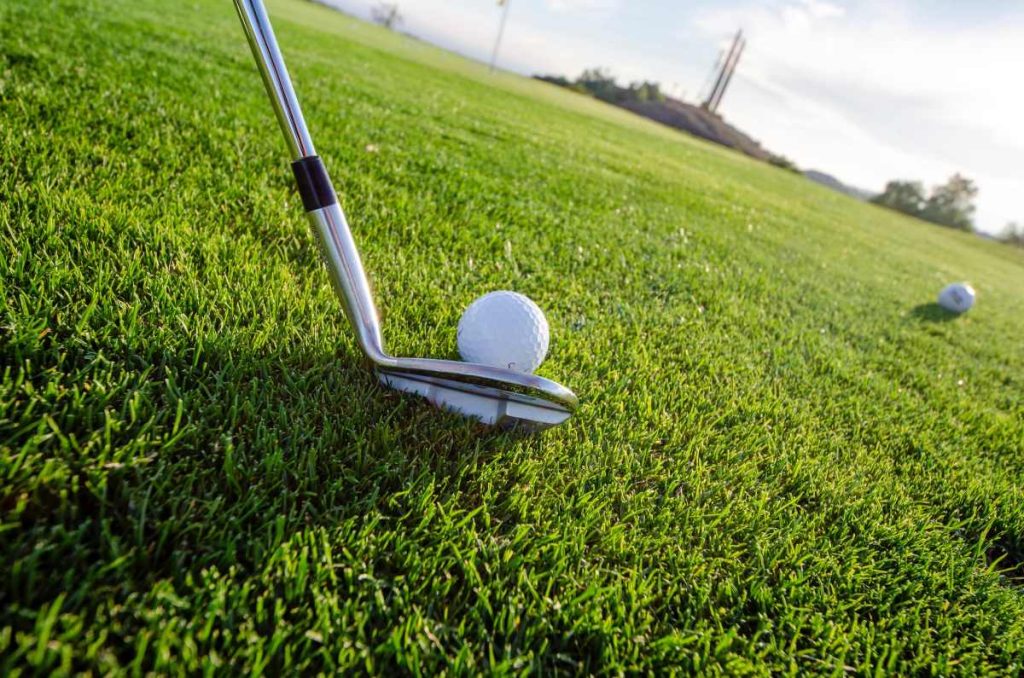 After reading a lot about Yuka Saso, you might feel a hint of inspiration and start golfing yourself, or maybe have your kids start golfing as well. Luckily, starting golfing in the Philippines is pretty straightforward. You just have to find a place to start practicing, either a driving range or a golf course.
What Is a Driving Range?
A driving range is an area where you can practice your golf swings. Most golf clubs have driving ranges and are usually a separate facility from the golf course. Often, driving ranges are used for recreation by amateur golfers.
For driving ranges, distances are marked by target greens at regular distances. The greens are where the flagsticks and holes are located and are usually the smoothest area in a golf course.
Like golf courses, driving ranges may be made of natural grass. However, when available, you can also use synthetic mats that have the same feel as a regular turf.
What Is a Golf Course?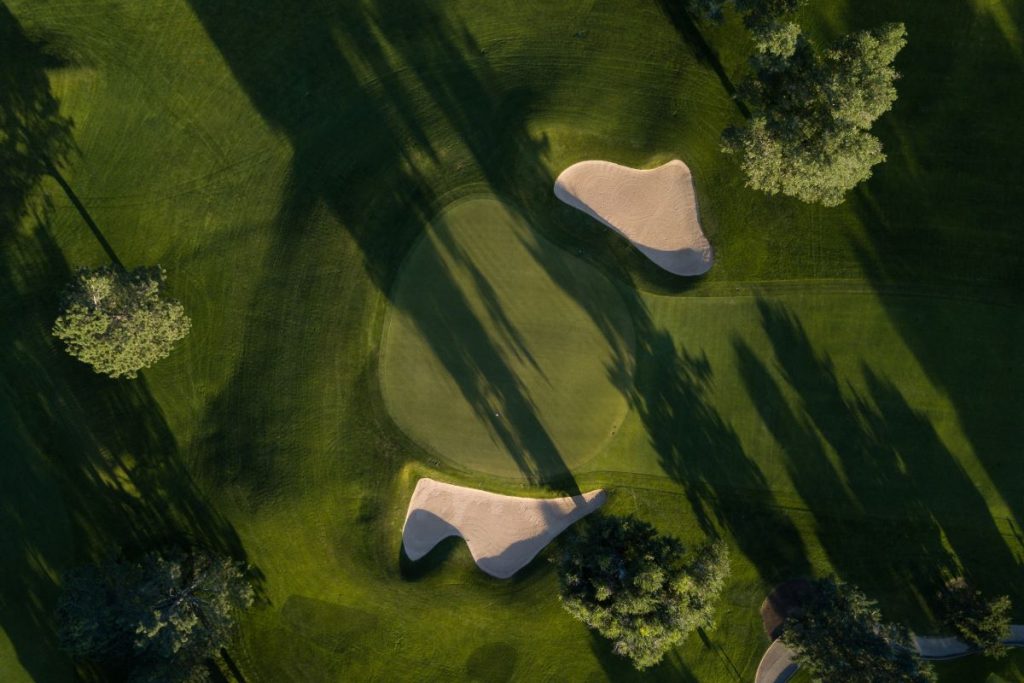 Meanwhile, golf courses are where the actual sport is played. It involves a series of holes (a standard golf course has 18 holes), each with the following:
Teeing grounds (the area where a play begins for a hole)
Fairways (the grassy area between tee boxes and greens where the grass is cut short)
Rough (areas outside fairways that have higher and thicker unmowed grass)
Hazards (areas that provide a difficult obstacle, which could be water hazards or bunkers)
Greens
Flagsticks (a movable indicator centered in the hole of a golf course)
Golf courses are either private, public, or municipally owned. Although, in the Philippines, most private courses can be found at country clubs, like Ayala Alabang Country Club, The Manila Polo Club, Tagaytay Highlands, and more.
The easiest way to start golfing is through a country club since all the facilities are readily available for you. Country clubs also offer other recreational activities and leisure areas where you and your family can stay after a fun day of golf.
If you are looking for a condo for sale in the Philippines, country clubs usually offer them as well.
Top Golf Courses in the Philippines
To help you start your golfing dreams, or if you just want to have the best experience when you do decide to golf, here are the top golf courses in the Philippines. These courses were selected by the Philippines' Best Golf Course in 2020.
1. Manila Southwoods – The Masters Course
The Manila Southwoods Masters Course is one of the toughest courses in Asia. It is branded as a premier championship course in the Philippines, and it also won the Best Golf Course in the Philippines in 2020.
Manila Southwoods itself has two courses, and the other is called "Legends." Both courses are Jack Nicklaus courses, which is basically a brand of world-class golf course designs. Nicklaus is a retired professional golfer and is considered to be one of the best golfers of all time.
If you want to learn more about Manila Southwoods golf course and country club membership, visit their contact page here.
2. Eagle Ridge – Nick Faldo Course
The Nick Faldo Course is a part of a multi-course facility at the Eagle Ridge Golf and Country Club. The course itself is considered to be an extremely playable and enjoyable course.
Nick Faldo himself said that he wanted the layout to be a course that would require you to pay attention to every shot. Faldo is an English professional golfer and golf analyst. In his time, he was a top player known to rank number one on the Official World Golf Ranking.
The course has demanding bunkering, with a variety of wide fairways and greens that will make you analyze and think about how you will approach every shot.
Eagle Ridge offers other golf courses for every skill level. The country club also provides other sports facilities for badminton, bowling, and swimming. You can check out their Facebook page to learn more.
3. Manila Golf Club Course
The Manila Golf Club Course is primarily a walking course with paths, bridges, rain shelters, and tea houses. It hosted Asia's oldest national golf tournament, called the Philippine Open.
It is currently located in Makati, but it was originally laid out in Caloocan. The move provided a way for the course to be improved, so it was redesigned by Bob Moore in 2006. After its redesign, the course was recognized in the International Golf Renovation of the Year in 2009.
Learn more about the Manila Golf Club's rates through their website here.
4. Mimosa Golf Course
The golf course of Mimosa Golf and Country club boasts an awe-striking view of Mount Pinatubo and luscious greens. They offer two championship courses: Acacia Lakeview Course and a newly renovated Mountainview Course.
Both courses were designed by world-renowned golf course design company, Nelson, and Haworth. They preserved the existing native trees and shrubs and used them throughout the course. The courses were designed to be playable for new and expert golfers, so your family can definitely have fun here.
Check out the Mimosa Golf Club website to learn more.
5. Mount Malarayat Golf Course
The Mount Malarayat Golf Course was established in 1998 and has since received numerous awards and recognitions. In fact, the course was even chosen to host the ASEAN Tour and the Philippine Open.
The country club offers three 9-hole courses: Mt. Makulot, Mt. Lobo, and Mt. Malipunyo. Mt. Makulot is considered to be the best course and is included in the 500 Best Golf Courses in the World of the Golf Magazine.
One of the best parts of this course is its sweeping scenery of mountain views, paired with a cool mountain breeze sweeping across the entire country club. If you want to learn more about the country club and its membership rates, check out their contact page here.
Philippines: Home of World-class Golfers
The combined dedication of Yuka Saso, the support of her family, and the world-renowned golf courses in the Philippines have led to the success of Saso and other golfers in the country. With numerous golf courses, anyone, even you, can become a professional golfer.
So, if you're looking for a condo for sale in the Philippines that is near a golf course or a country club, don't hesitate to contact an expert real estate company today.
Related Blog: 5 Sporting Events After the Olympics to Look Forward To