In the heart of Bacoor, live an outstanding residential subdivision lifestyle.
Ponticelli is an Italian-themed residential subdivision in Bacoor, Cavite's most populous city, offering RFO houses and lots for sale. This 22-hectare enclave gets its name from the Italian words "ponti" meaning bridge and "celli" meaning skies. Ponticelli gives its occupants a lifestyle of privilege that many people can only dream of. Ponticelli is yet again breaking the frontiers of residential living by delivering comfort and a premium lifestyle, helping residents live the life they deserve as they create more great moments with their families.
Land Data of the Real Property:
Ponticelli Gardens: 9 hectares
Ponticelli Hills: 9.5 hectares
Ponticelli Gardens 2: 3.7 hectares
Average Lot Cut: 155 sqm
One of the first and most important considerations when purchasing a home is the location. Ponticelli is situated in a prime position in Molino III, Bacoor, close to schools, churches, shops, offices, and restaurants, making a Ponticelli Gardens purchase of an RFO house and lot ideal for people starting a family, students, or professionals searching for a place close to work and school.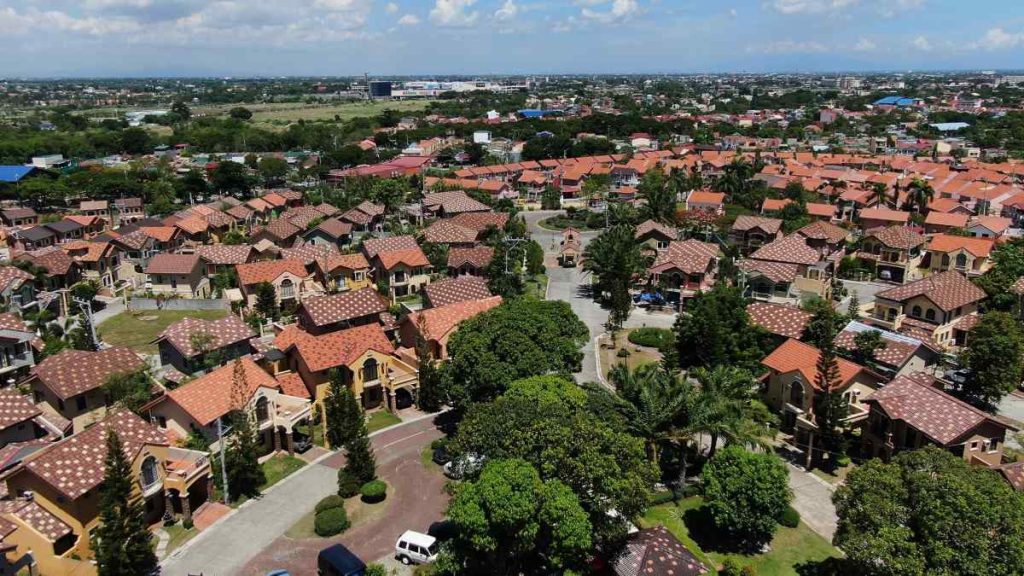 While renting, or living in a condo has been the favored lifestyle for many people in recent years because you can't modify and do things that you want in your home and space, when it comes to raising a family, a house and lot is still the greatest option. It gives you and your family sufficient space to have fun to move around, enjoy doing the things that you do, and at the same time create beautiful memories by spending your days together in a home built by Crown Asia. This is the exact kind of lifestyle in an RFO house and lot in Ponticelli can provide. It is specifically designed to give families the space and ambiance that they need to grow, one that is harmonized with the tranquility of living outside Metro Manila.
Having a unit at Ponticelli Gardens is well worth the money. Because the properties in this particular Molino area are so strategically positioned, owning a subdivision is a wise investment.
Enjoy breathtaking views of the surroundings as you are transported to the Italian countryside by a gentle breeze. This Italian-themed premium property is worth marveling for the paradox of enjoying both a classic neighborhood and modern convenience. With amenities like a swimming pool, clubhouse, gym, basketball court, function room, jogging trails, BBQ area, and playground, this exclusive property in Daang Hari, Bacoor Cavite matches the affluent lifestyle. It's the ideal home for those who want to enjoy and be a part of the best of both worlds: modern comforts and a historic neighborhood.
Offerings of Property/Available Units:
Lots (120-295 sqm)
Ready Home (Lalique, Lladro)
Pre-Selling (Martini, Lladro, Beryl and Francesco)
These house models capture an Italian aesthetic that gives you the warmth of the Southern province.
Francesco – Lot Area: 214 sqm | Floor Area: 142 sqm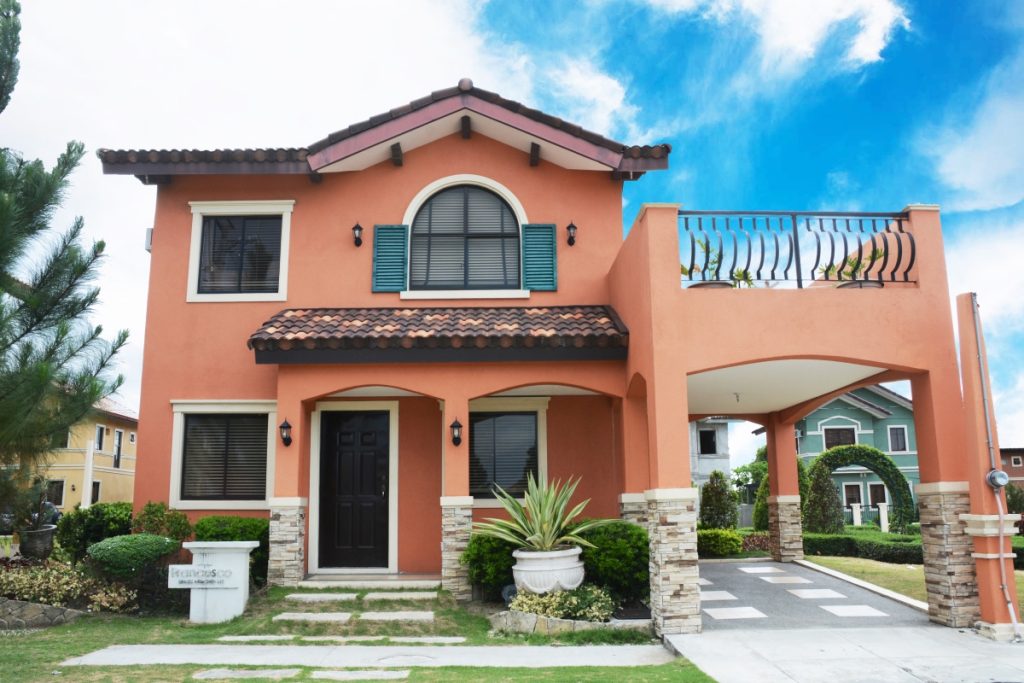 A Two-story model with Four Bedrooms, Maid's Room, One-Car Garage, Front Porch, Three Toilets and Baths.
Lladro – Lot Area: 392 sqm | Floor Area: 211 sqm
A Two-story model with Three Bedrooms, Family Area, Maid's Room, Two-Car Garage, Office/Den, Lanai with Trellis, Front Porch, Balcony, Powder Room, Three Toilets and Baths.
Martini – Lot Area: 152sqm | Floor Area: 109 sqm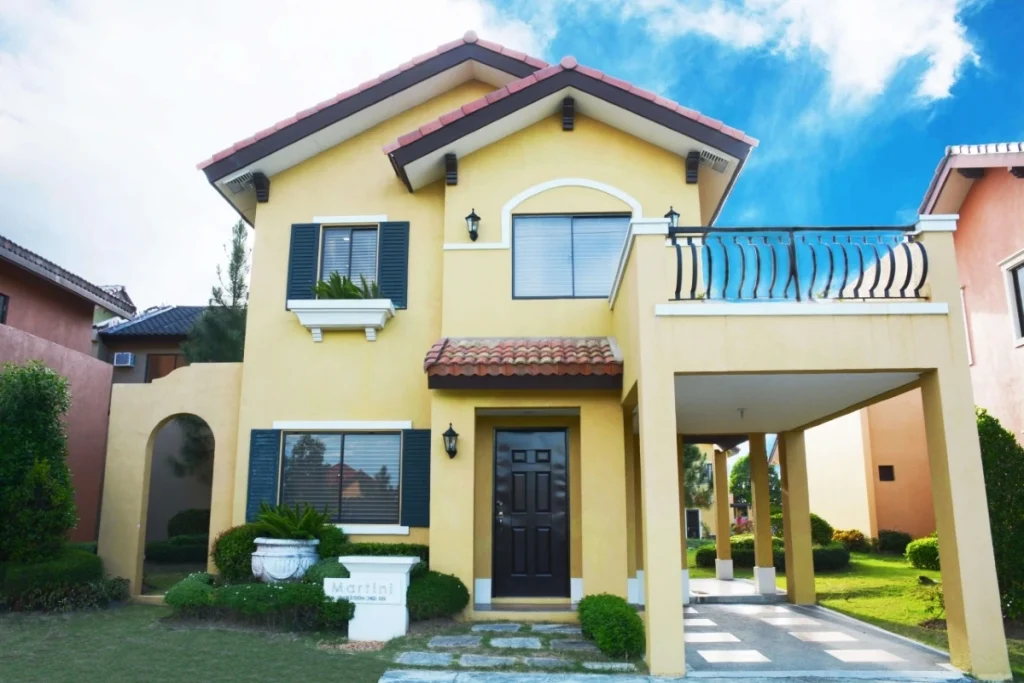 A Two-story model with Three Bedrooms, One-Car Garage, Porch, Lanai with Trellis, Balcony, Two Toilets and Baths.
Beryl – Lot Area: 211 sqm | Floor Area 177 sqm
A Two-story model with Three Bedrooms, Family Area, Maid's Room, Two-Car-Garage, Office/Den, Lanai with Trellis, Front Porch, Balcony, Powder Room, Three Toilets and Baths.
Lalique – Lot Area: 131 sqm | Floor Area: 102 sqm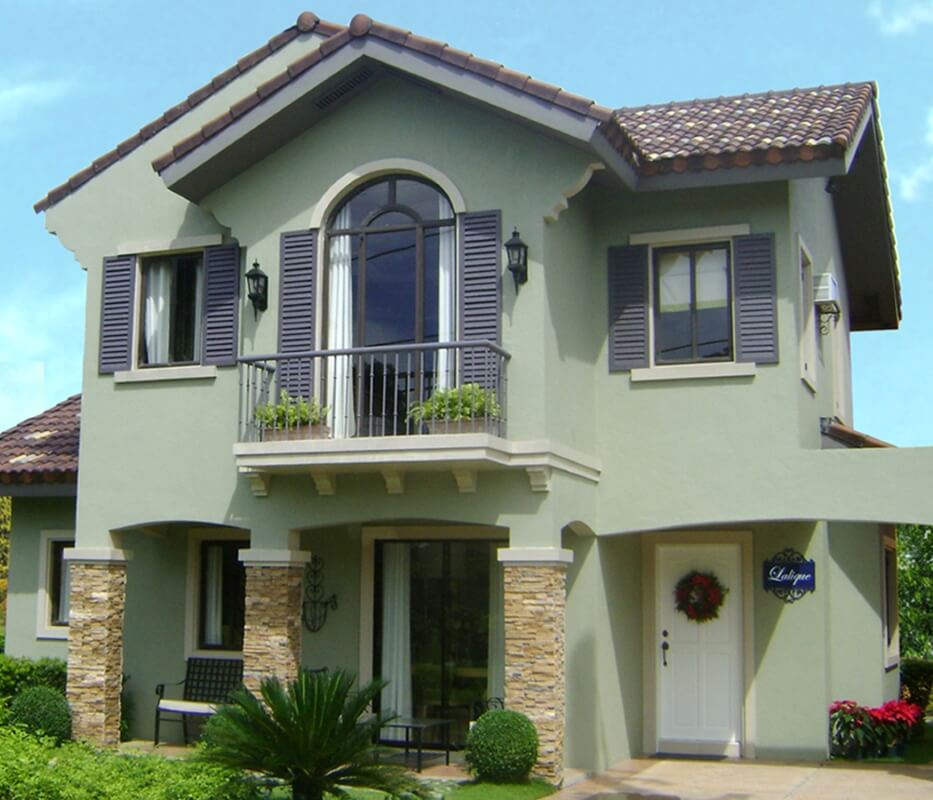 A Two-story model with Three Bedrooms and Maid's Room, One-Car Garage, Front Porch, Three Toilet and Bath
This community offering RFO house and lot gives you with everything you could possibly need to live in the Italian countryside. A lavish clubhouse is designed to be the heart of the community, with multi-purpose halls and function rooms where you can have meetings, events and celebrate special occasions with your friends and family. There are also parks and playgrounds all around the community, which you can bring your kids to play and enjoy the lush greens and open spaces and have picnic as well. A swimming pool, which you may use to relax and cool off on hot days. Basketball courts and jogging trails are available for your daily workout and favorite sports. 24/7 security is also implemented throughout the property, which allows you and your family to rest easy knowing that you are protected where you live. The features and amenities of Ponticelli ensure the safety of all homeowners whole while they fully live and enjoy the benefits of the village.
Amenities of the Property:
Swimming pool
Clubhouse
Gym
Basketball Court
Function Room
Jogging Paths
Barbeque Area
Playground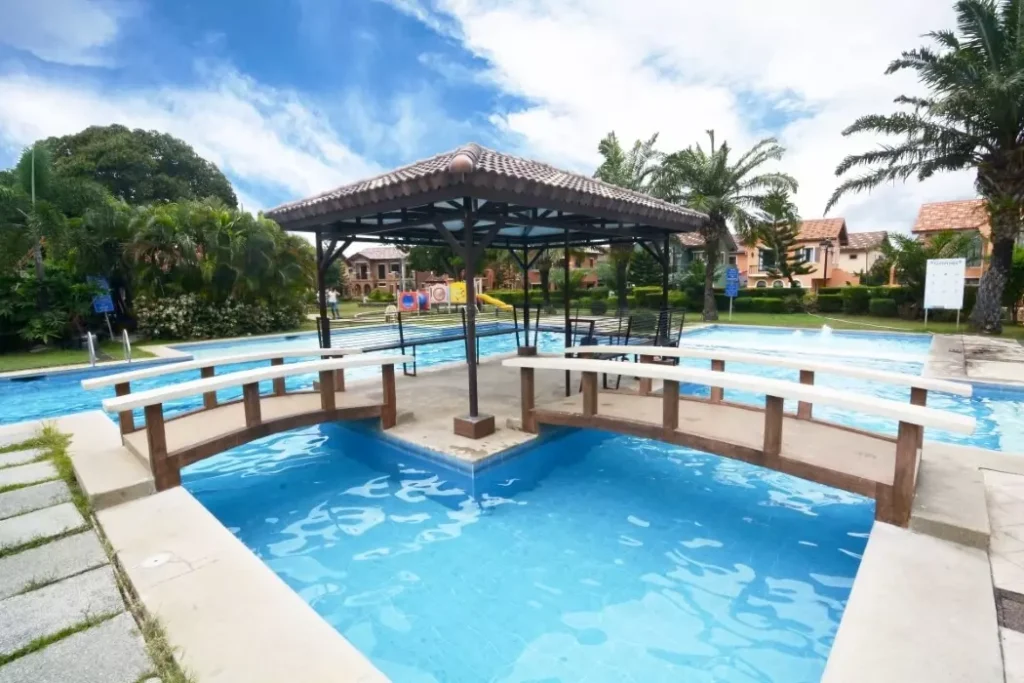 Madrigal Business Park at the Alabang Town Center is just a short drive away through Daang Hari Road. The Filinvest exit will take you to SLEX, where you may quickly get to Makati. Ponticelli is 10 kilometers from Asian Hospital, and there are several prestigious schools in the region.
Schools around Ponticelli:
De La Salle Zobel
Woodrose
San Beda College
GCF
Southridge
Hospitals near Ponticelli:
Asian Hospital and Medical Center
Ospital ng Muntinlupa
Paranaque Medical Center
University of Perpetual Help Medical Center
With the opening of the Northbound Section of the Skyway Extension Project, it provided quicker access to the Skyway, bypassing the normal high traffic around the Alabang region of the South Luzon Expressway (SLEX). This three-lane northbound portion is expected to reduce travel time from SLEX to NLEX to roughly 25 to 30 minutes, making Ponticelli a more accessible and convenient place to reside.
Lifestyle Malls near Ponticelli:
3Km to Evia Lifestyle Center
3Km to Vista Mall Daang-Hari
8Km to Alabang West Parade
10Km to Alabang Town Center
11Km to Festival Mall
24Km to Resorts World Manila
25Km to Greenbelt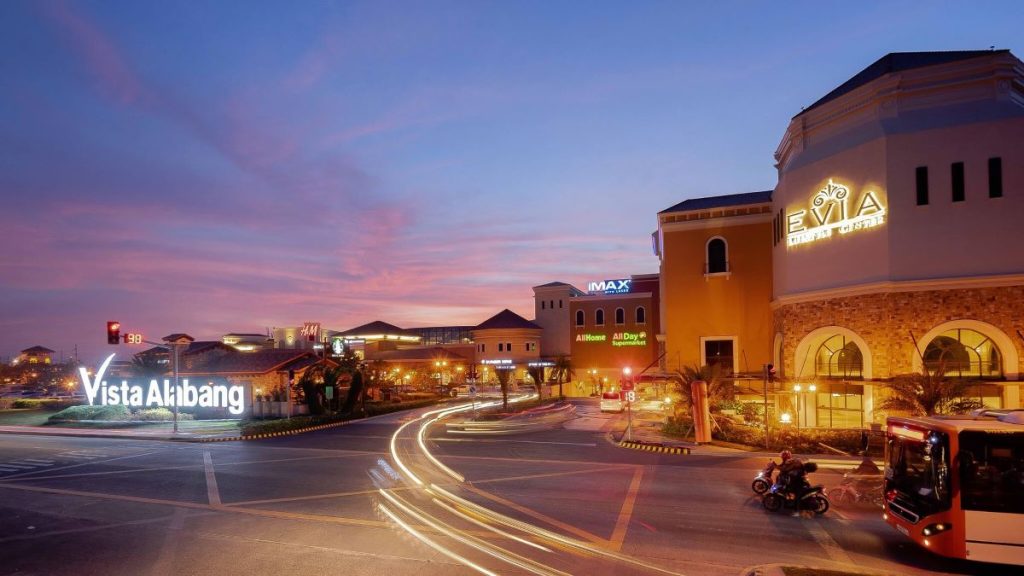 Family Essential Centers near Ponticelli:
2Km to Evia All Day Supermarket
500M to VitaCare Unimed
3Km to South City Hospital and Medical Center
8.4Km to De La Salle Zobela
10Km to San Beda College Alabang
19Km to St. Jerome Parish
19Km to Newlife Christian Center
11Km to The Palms Country Club
11Km to Alabang Business Park
Road Networks around Ponticelli:
MCX Expressway
7Km to Alabang
23Km to Airport
24Km to Makati
24Km to BGC
SLEX
1Km to Okada Manila
2.6Km to City of Dreams
3.6Km to Solaire Resorts and Casino
2.1Km to Airport
Related Blog: Ponticelli – The Last Premium Italian Inspired House & Lot in Daang Hari