As the coronavirus continues to spread in our country, especially in Metro Manila, you might be considering two things right now: moving to a newly bought house and lot for sale outside of the big city and getting your booster shot.
However, you might have some questions about the booster shot that may make you hesitant about getting it. So, to answer all of your questions about it here's a complete guide on getting a booster shot.
How Does a Booster Dose Work?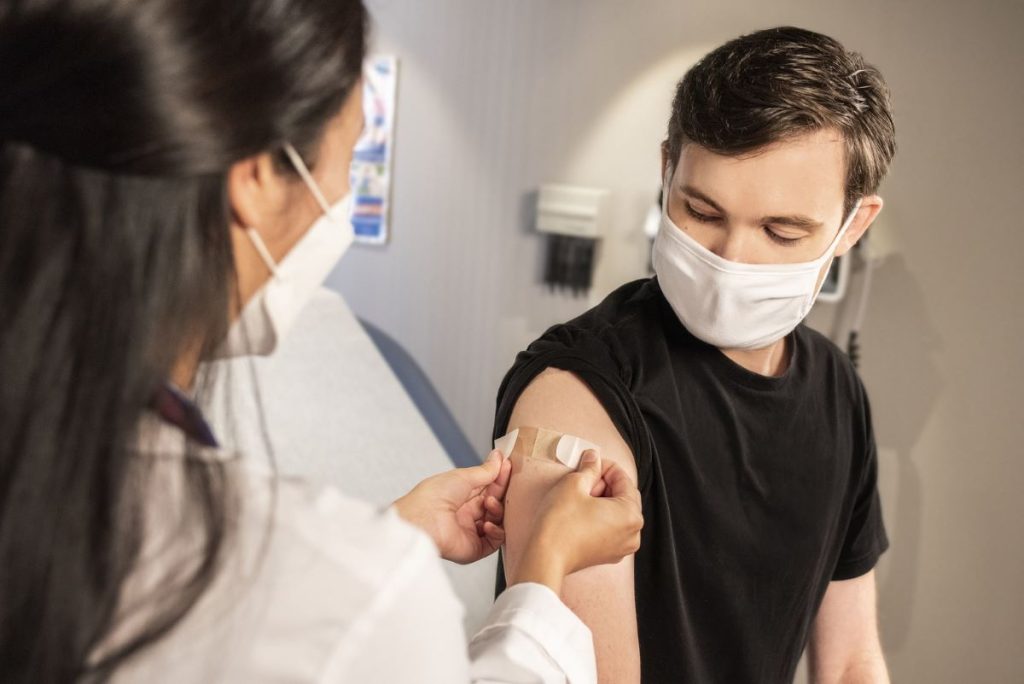 To put it simply, a vaccine booster shot works by tricking your immune system into thinking that it's seeing the virus again. This triggers your body to produce more antibody-producing cells and other immune cells, increasing the quality and quantity of the antibodies that you already have from the first round of vaccines.
The science behind this, according to Jonathan Abraham, the assistant professor of microbiology at Harvard Medical School, is through the process called antibody affinity maturation.
Antibody affinity maturation is the process where your body learns to do a better job at recognizing a particular virus, bacteria, or other pathogens and making antibodies that can bind more effectively to the target. For COVID, these matured antibodies can be more effective when it comes to recognizing variants that have multiple mutations.
While the term "booster shot" may sound new to most people, boosters have long been around for other types of vaccines for other diseases. For children, vaccine boosters for Hepatitis A & B, tetanus, measles, mumps, and other illnesses have been used for a long time now. Even as adults, you can still get boosters for pneumonia, Tdap, shingles, and more.
Depending on the type of vaccine and the manufacturer, you might need a boost shot weeks, months, or years after your most recent shot.
For COVID vaccines, recent data (as of writing) from the Centers for Disease Control and Prevention (CDC) suggests that their effectiveness against severe illness tends to weaken over time, especially for 65 years and above age groups. Hence, the importance of booster shots. So, while you're looking for a house and lot for sale, you should also check if you're already eligible for the booster shot.
When Can You Get a Booster Shot?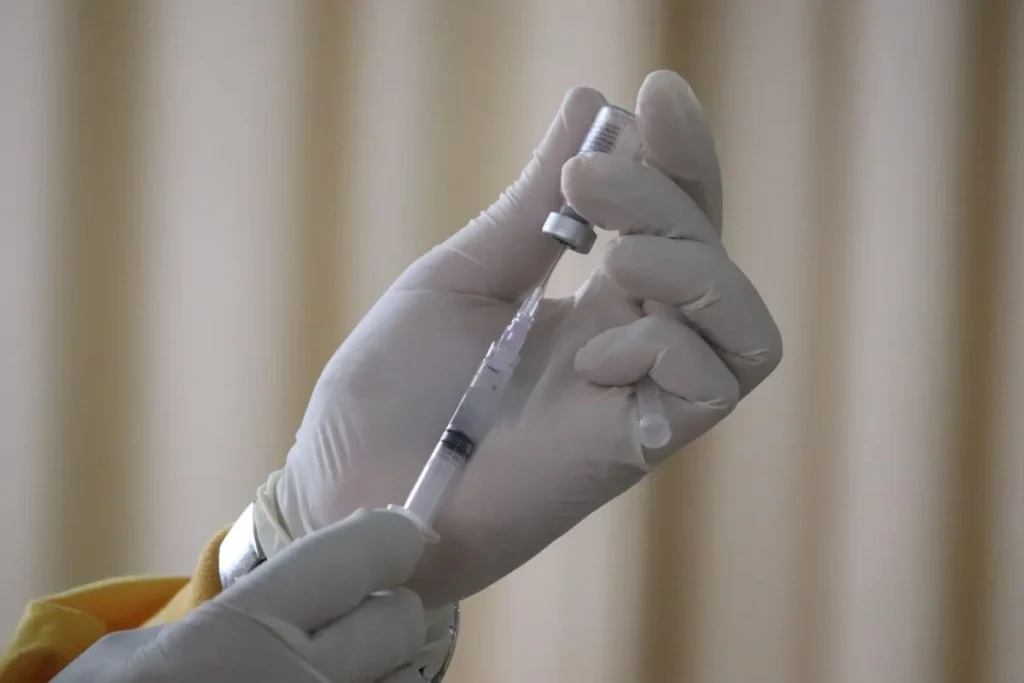 The current recommendations to receive a booster shot depend on what kind or brand of vaccine you received. According to the CDC, here are the details about who can get a booster, and when and which booster you can get if you received:
Pfizer-BioNTech
If you received a complete Pfizer vaccine, you can get a booster shot at least 5 months after completing your second dose. Everyone from 12 years and older can get a Pfizer booster, but they can also receive the Moderna vaccine. mRNA boosters are preferred in most situations, but teens aged 12 to 17 years old should only receive a Pfizer vaccine booster.
Moderna
If you received the Moderna vaccine, you can get your booster shot at least 5 months after your second dose. However, unlike Pfizer, only adults from 18 years old and above can get the booster dose. As for the type of vaccine, the CDC recommends that you get either Pfizer or Moderna in most situations.
Johnson & Johnson's Janssen
If you received the Johnson & Johnson's Janssen vaccine, you can get the booster dose at least 2 months after your first vaccination. Just like Moderna, you can only get the booster shot if you're 18 years old and older. Meanwhile, they recommend that you receive either Pfizer or Moderna as your booster shot.
Right now, the CDC doesn't have any recommendations for other vaccines, like Sinovac, AstraZeneca, or Sputnik.
However, according to the Australian Government Department of Health, you can have the Pfizer or Moderna vaccine as your booster regardless of what vaccine you had first. They also said that you can receive AstraZeneca if you can't have the Pfizer vaccine for medical reasons or if you had AZ as your first series of vaccines.
Moreover, the Department of Health of the Philippines released a press release about shorter intervals for COVID boosters last December 21, 2021. The health secretary announced that the Food and Drug Administration has approved that boosters may be given to adults at least 3 months after a primary two-dose vaccine.
If You Had Covid…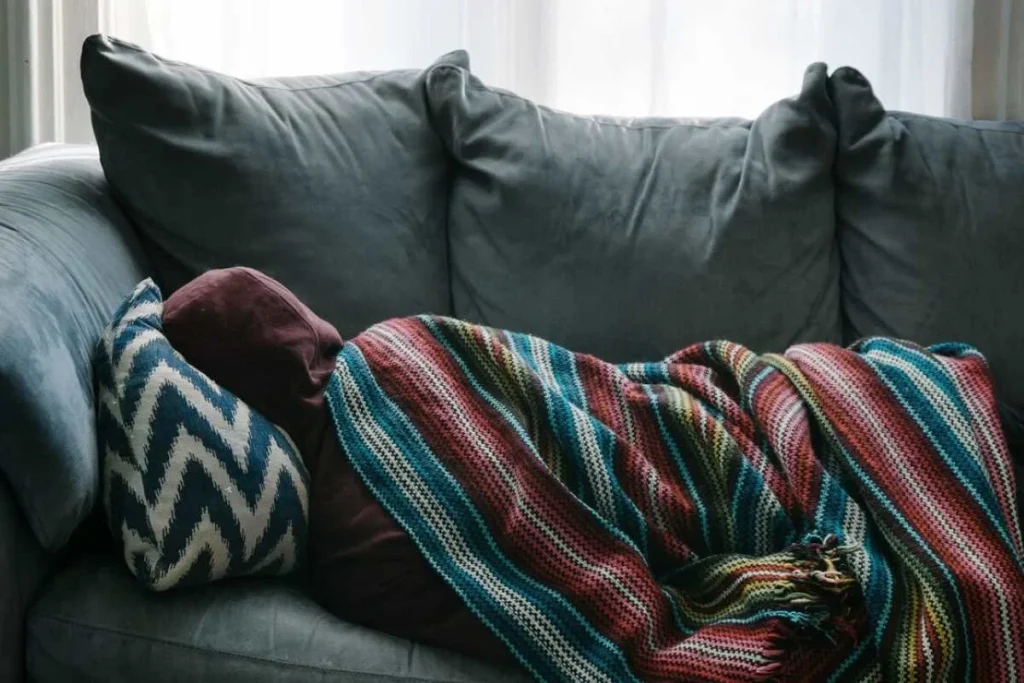 There has also been a lot of questions about when a fully vaccinated person can get a booster shot after they got infected by COVID-19. According to PhilStar, you can get additional protection based on four criteria:
If it's been at least 3 months since your second dose of Pfizer, Moderna, AstraZeneca, Sputnik, or Sinovac, and at least 2 months if you received the one-shot Janssen jab.
If you've already completed your prescribed isolation period.
If you were asymptomatic or mild, your isolation period has been shortened to 7 days if you are fully vaccinated. Meanwhile, if you have moderate symptoms, regardless of your vaccination status, you need to isolate for 10 days. Meanwhile, if you have comorbidities or if you have severe COVID, you need to isolate for 21 days.
If you didn't get a fever for the last 24 hours without fever medications.
If your respiratory symptoms have improved.
Don't get the booster shot too soon if you just had COVID. According to Live Science, the chief of the Division of Pediatric Infectious Diseases at Stony Brook Children's Hospital, Dr. Sharon Nachman said that coronavirus infections take about 2 weeks to recover from. Moreover, getting the vaccine immediately after you've been actively infected can worsen symptoms or side effects, and place too much stress on your body.
Before Receiving Your Booster
If you're qualified for a booster jab as per the guidelines of the Department of Health and the CDC, you should know what you need to do before getting your booster shot. Just like finding and moving into a newly bought house and lot for sale, you need to prepare some stuff before you can proceed to the next step.
Step 1: Register
To get your booster shot, you need to register to your or the nearest local government unit's (LGU) vaccination program so that you can get a schedule.
Although if you have senior citizens in your new house and lot for sale or if they are part of the A2 priority group, they can walk in on any vaccination site to get their booster, according to the DOH. However, it would be best to check the LGU if they allow walk-ins since local officials have the power to implement their own guidelines.
Step 2: Wait for confirmation
After you've registered to an LGU, you should receive a confirmation email, QR code, or text message to confirm your schedule. It should have the things that you need to bring, some precaution reminders, and information on what you need to do next.
In general, however, you would need to bring a valid government ID that has the same name as your vaccination card. You should also bring the original copy of your first vaccination card. So before leaving your recently bought house and lot for sale, don't forget to bring those two most important things.
What to Do and Bring in the Day of the Booster Schedule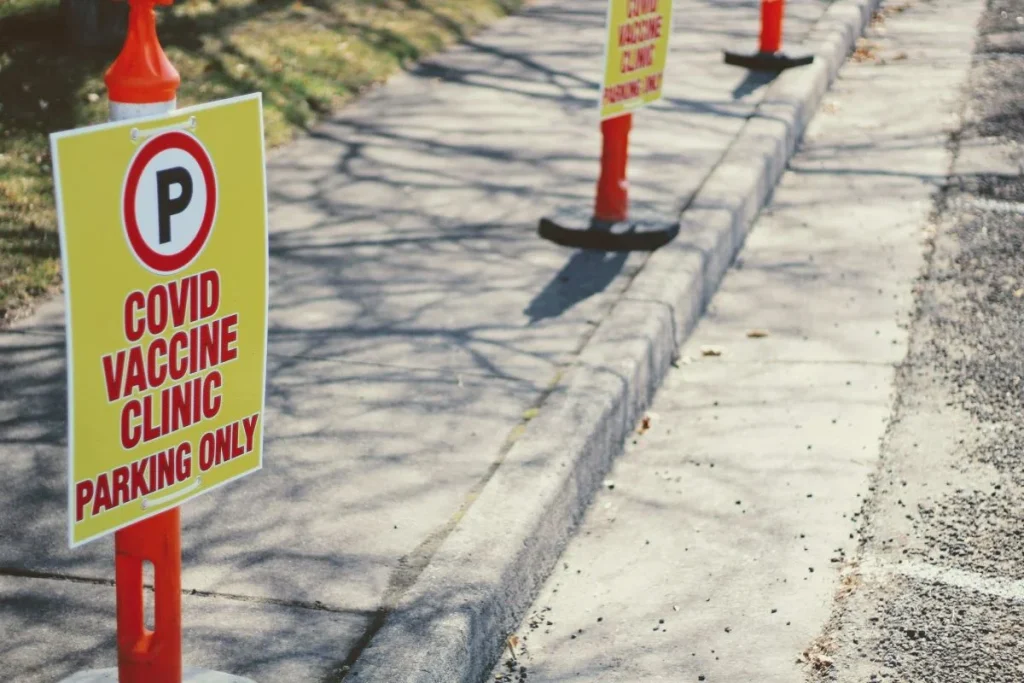 Depending on the vaccination site you're scheduled at, you should expect to see long lines if you're not early. Most sites will have separate lines for seniors, persons with disabilities, and sometimes for those who are getting their second dose or just their booster shot. Although, some sites only have one line for everyone.
More often than not, you'll get through the same registration and screening process where healthcare workers will ask questions about your current health status.
Regardless of whether you're going to a regular vaccination facility or a drive-thru vaccine facility, it would be a great idea to go there sooner than your scheduled time so that you don't have to suffer too long in line.
Once you get to the screening process, they'll ask for your QR code (if any), valid ID, and your vaccination card. As soon as you're cleared, you need to fill up the forms which you can fill up while waiting for your turn.
After you get your booster shot, you might be required to wait for 15 to 30 minutes. This serves as a precaution in case you have an unexpected reaction to the vaccine. The vaccination facility will have an area for emergencies.
What to Expect After Your Booster Shot
After your booster shot, you'll feel some side effects. These side effects are normal and they mean that your immune system is working. However, side effects may vary on the booster shot you received and will also depend on the person.
Pfizer
The Pfizer booster is the same formulation as the first two shots. Some side effects may be similar to the first round of vaccines, the most common include:
Pain in the injection site
Headache
Muscle pain
Fatigue
Chills
These are usually mild to moderate and will normally go away in a couple of days. In extremely rare cases, a person may suffer anaphylaxis (or a severe allergic reaction) or myocarditis (or the inflammation of the heart muscle).
Moderna
Moderna's booster dose is different from Pfizer's because you only receive half the dose of the initial series of vaccines. Although, side effects are quite similar, including:
Pain in the injection site
Fatigue
Joint pain
Muscle pain
Headache
Swollen lymph nodes in the underarm
Just like Pfizer's, these side effects should go away after a couple of days.
Johnson & Johnson's Janssen
J&J's Janssen also has a booster shot available, although the CDC recommends Pfizer and Moderna in most cases. Some side effects include:
Nausea
Headache
Muscle pain
Pain in the injection site
Fatigue
These side effects will go away on their own. Otherwise, you should consult your doctor.
Right now, the CDC has no data in terms of other booster doses. However, the Department of Health of the Philippines also uses AstraZeneca as a booster vaccine.
Other Frequently Asked Questions about COVID-19 Vaccine Boosters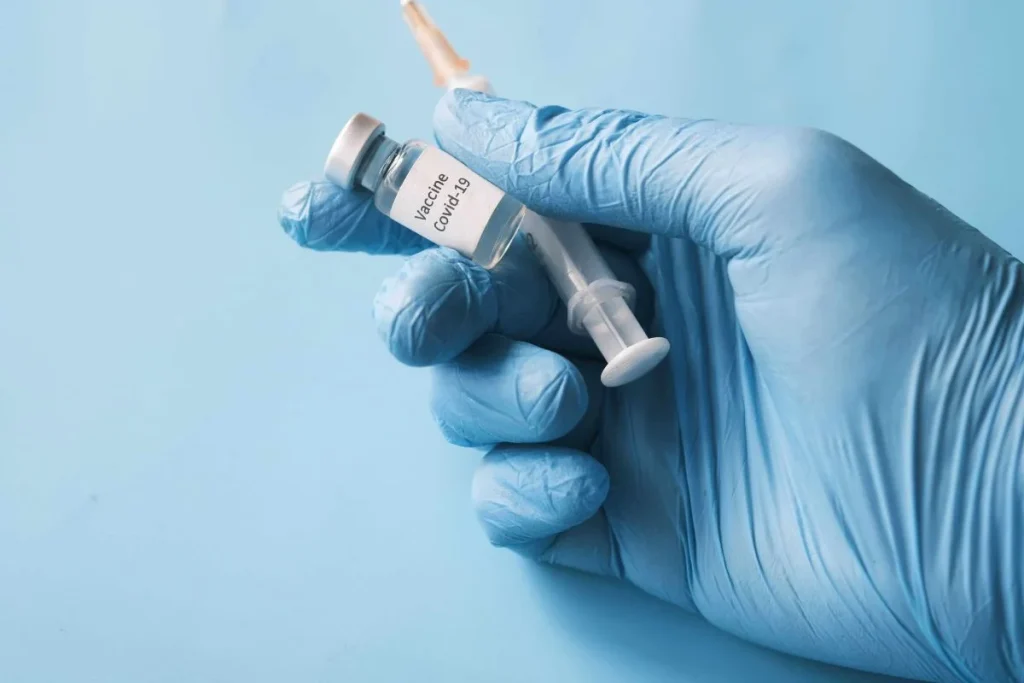 In case you still have other questions, here are some of the frequently asked questions according to the website of the Government of New South Wales:
Why are people under 18 not eligible for a booster when they can get a vaccine?
Aside from the CDC recommendation that a Pfizer booster is allowed for ages 12 to 17, booster doses are generally not recommended for this age group. The reason is, severe COVID cases in this age bracket are not common and their immune response is usually strong. Moreover, there is currently limited data on the safety of booster vaccines for this age group.
Is the booster dose mandatory?
The COVID booster vaccines are not mandatory, but they are highly recommended so that you'll receive the best possible protection against the virus and other variants.
Should I have a booster shot if I am pregnant?
Booster shots are recommended for pregnant women who received their last dose at least four months ago. The Pfizer vaccine is recommended for pregnant women.
Are the COVID boosters safe?
Yes. Just like other vaccines and their booster doses, you might experience side effects. However, keep in mind that these are normal and they don't mean that you're actually sick. You can take some medications to help manage the side effects if you need to work or do chores.
Do I still have to wear a mask once I get my booster?
To help prevent or at least slow down the spread of the virus, you still have to wear a mask inside crowded places, especially if there is no proper ventilation. Whether you're vaccinated or unvaccinated, you should follow the minimum health protocols of the establishment you wish to enter.
Also, keep in mind that private establishments are allowed to enforce their own protocols and can deny entry to those who don't want to follow them.
What's the difference between a booster shot and an additional dose?
Booster doses are given to "boost" your immune response against a particular pathogen. Moreover, boosters may have a different dose than the first usual round of vaccine series. The Moderna booster, for example, which is only half the dose of the primary series.
Meanwhile, "additional dose" refers to those who are moderately to severely immunocompromised that will receive an additional dose of an mRNA vaccine because they might not have received enough protection for their initial two-dose vaccine. Hence, an additional dose is considered to be part of the primary series.
Related Blog: Just Got Vaccinated, What Now?