Over the years Coffee Project has come up with different concept stores to allure more customers and catch everyone's taste and interest, Coffee Project originally opened its doors in Muntinlupa's Starmall Alabang in 2014. Coffee Project seeks to deliver exceptional coffee and courteous service, providing a memorable experience for people, by serving high-quality espresso-based drinks and delectable food.
The Coffee Project's distinctive mix is made up of 70% Arabica coffee purchased from Brazil and 30% Robusta coffee imported from Sumatra. This combination produces a coffee that is rich in flavor and aroma, with undertones of chocolate and fruit. Many customers are also addicted to their best-selling beverage, the Vietnamese Latte. It's prepared from Vietnamese Nguyen beans. These beans have a deep, robust flavor that pairs well with sweetened milk to provide a rich, flavorful coffee with undertones of chocolate. Coffee Project also offers a selection of sandwiches, pasta, and rice dinners to complement these delectable beverages. Sardine Pasta and Beef Tapa are two of the most promising recipes.
The Most Instagrammable Cafe in the Philippines is just a Few Minutes Away from the Properties of Crown Asia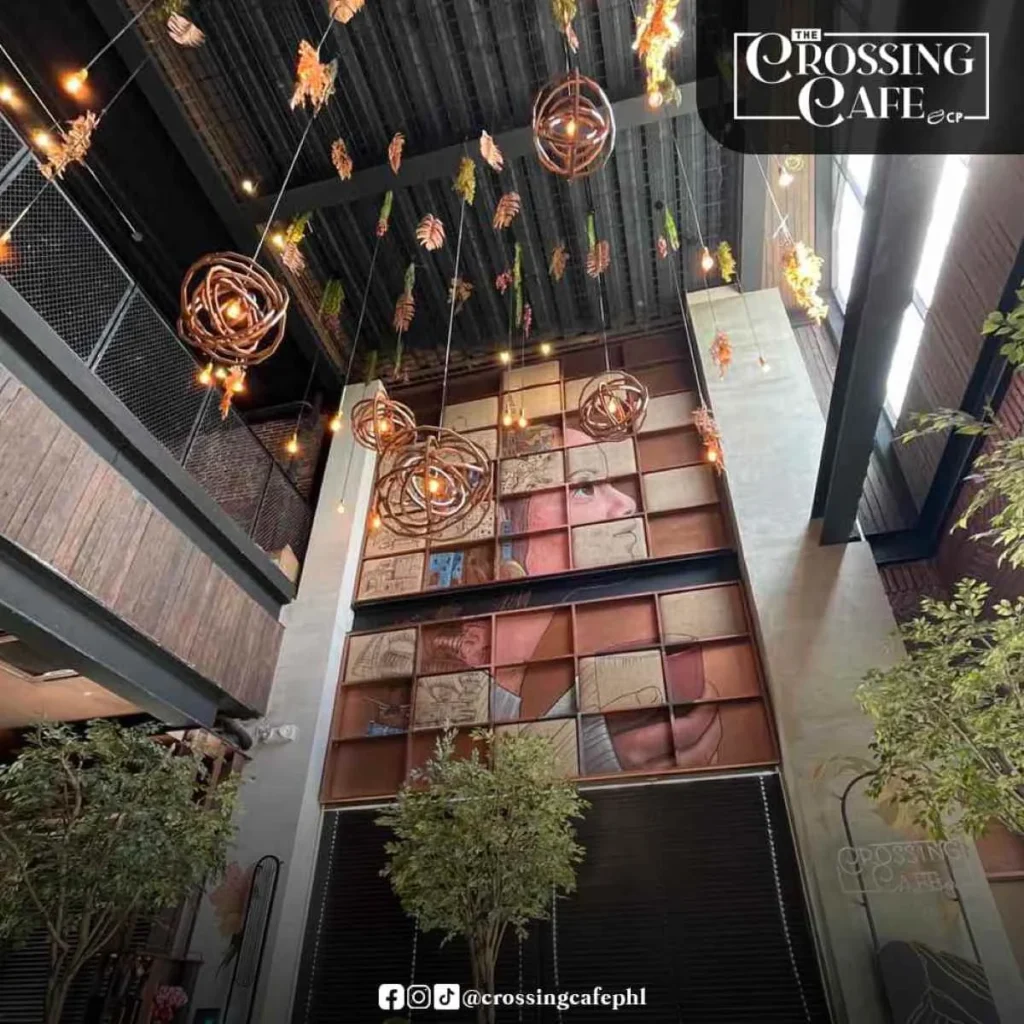 If you're looking for a good coffee shop in Alabang, you can try out Coffee Project. Aside from the Coffee Project's excellent service and delicious food and drinks, each branch's décor is unique, giving them an edge over the competition. The location alone is enough motivation to pay a visit. To generate a pleasant and energetic ambiance among consumers, every Coffee Project location is loaded with flowers and greenery. To create a sense of personal space for each consumer, they used mood lighting and comfortable seating pieces. There are spots for people who want to pass the time, long tables for those who want to hold a meeting, and comfortable sofas for groups who want to relax. Their dedicated consumers believe Coffee Project to be the most Instagram-worthy coffee business because of its unique concept.
From the minds that created the Coffee Project, Dear Joe, was born. Dear Joe Cafe is a coffee shop that claims to be the Philippines' first writing letter cafe.! They serve delicious food and beverages, as well as a fun activity in which you can send a message to your special someone.
If you're staying at the cafe, you can write whatever you want for your loved one on a nice piece of paper. What's even more intriguing is that Dear Joe Cafe will deliver those love notes to your loved one's doorstep. All you have to do is pay Php 50 for your mail letters to be delivered. That appears to be an excellent deal. However, the type of service they provide is limited to within the country.
When you walk into the cafe, you'll notice a variety of plants, artwork, and murals. This gives the cafe a more upscale appearance while also making it seem cozier. This cafe would be ideal for someone who likes plants or being in close proximity to lush greenery. Every nook and cranny of this cafe is worth photographing. When it comes to the cuisine and drinks served at Dear Joe Cafe, there is a guarantee that you will be satisfied.
There's no wonder why a lot of people have been looking high and low for a unique coffee shop that offers an aesthetic quick escape to power up their morning while getting their cravings satisfied for a good ol' cup of coffee. Luckily for Alabang-Daang Hari residents, Crossing Cafe By Coffee Project is one of the latest cafes that opened last December.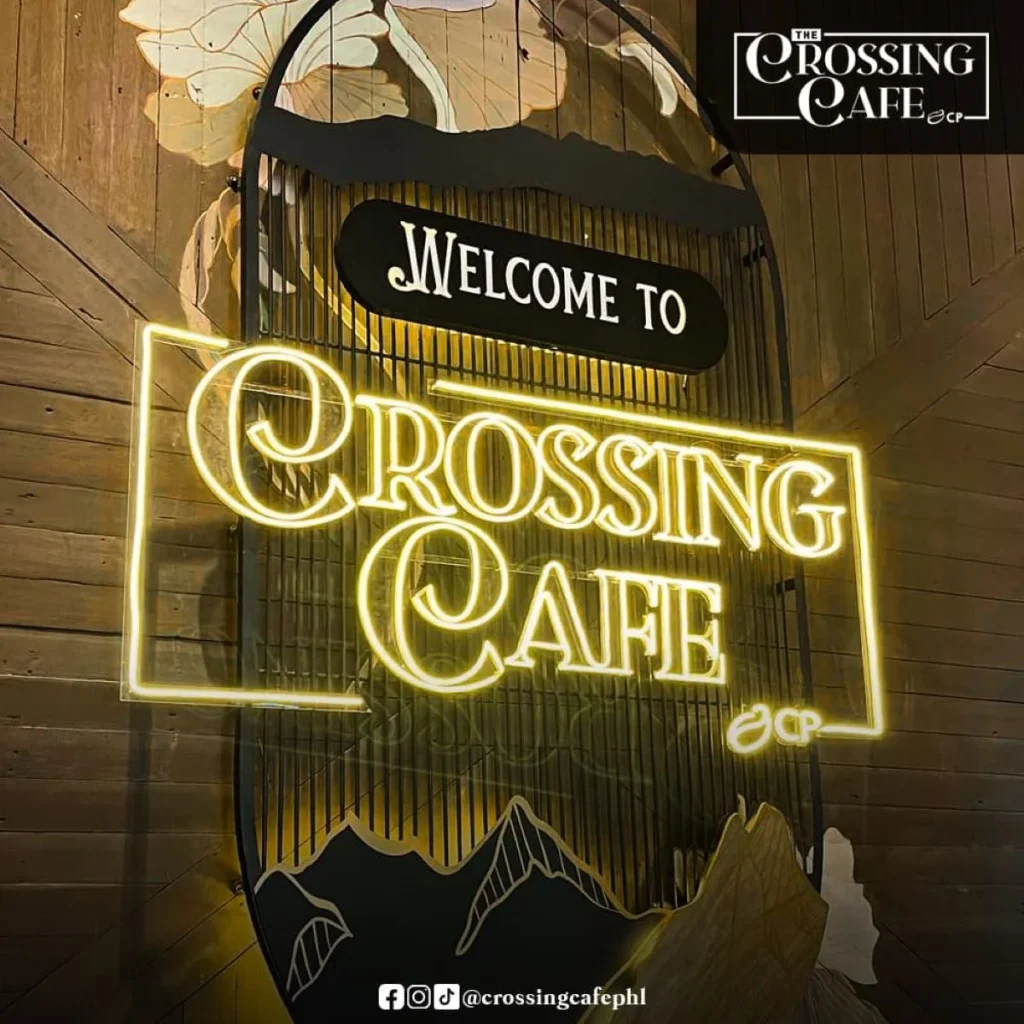 Located at Daang Hari, Bacoor Cavite, between the Las Pinas and Cavite crossings. While driving along the road, guests will notice the cafe right away. Its Instagrammable coffee shop sign alone is enough to draw in eager coffee and food aficionados.
The cafe has a parking spot as well as a bike rack for cyclists. Guests will see the large mural on the side of the cafe with the drive-thru right away. Urging everyone to see what it has to offer. There's even more parking space for more customers to enjoy the peace and ambiance of this chic cafe.
Guests will notice the cafe's quiet and rustic vibe as soon as they walk in. The cafe is decorated with lovely lights that glow at night, as well as uplifting inscriptions on the walls. It's also adorned with antique pieces that make the ambiance feel more cozy and a great place to focus on work or catch up with friends.
Crossing Cafe is not your average cafe because it serves more than just coffee, tea, and frappe. Pastries, sandwiches, and wine are also available. Each section of the cafe features a private area where customers may spend quality time with their friends or family in privacy. The cafe is partially covered by enormous curtains in some areas.
Come up to the Rooftop and enjoy a breathtaking view of Alabang. Enjoy the open air with a few alcoholic drinks on the side. It's the perfect place to come together and enjoy the company of your friends and family. With delicious drinks and a plate of their mouth-watering dishes, you can make it your go-to hub for your barkada or a romantic date spot with your special someone.
Crossing Cafe is Just a Few Minutes Away from the RFO House and Lot offering of Crown Asia, Ponticelli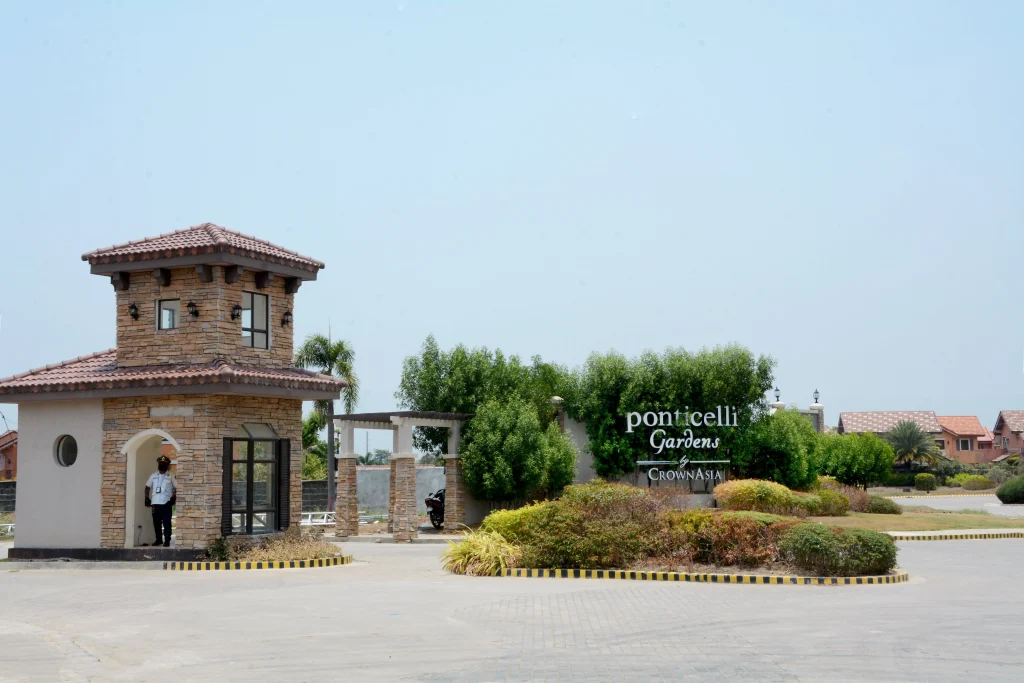 The Crossings Cafe is close to one of Daang Hari's most sought after property developments. Ponticelli residents will get to enjoy Coffee Project's newest concept store within a stone's throw away. If you are looking for a winning investment along Daang Hari and Alabang then you are just in luck! Ponticelli is offering an available house and lot in Daang Hari. There are even pre-selling homes available.
Ponticelli is a massive 22-hectare development with homes reminiscent of the Italian countryside. With RFO House and Lot and Pre-selling homes available, you can find the dream home that suits your exquisite taste and lavish lifestyle. Enjoy a subdivision in Cavite where you can find peace and tranquility in a beautiful environment. If you are looking for a house and lot in Cavite, or specifically a RFO house and lot in Daang hari then drop by the Sales Office in Ponticelli Gardens and be assisted by Marketing Officers ready to help you own your dream Italian home.
Photo taken from: Crossing Cafe Facebook Page
Related Blog: The Best Coffee Shops near Bacoor Where you can Stay for Work