Retirement is an exciting phase of life that offers the opportunity to relax, explore new hobbies, and enjoy the fruits of one's labor. If you're considering retiring in a peaceful and picturesque location, Laguna in the Philippines might be the perfect choice. In this article, we will explore the various reasons why retiring in Laguna is a great idea.
Retiring in Laguna, Philippines, specifically in a subdivision in Cabuyao, Laguna can offer several advantages. This article gives a lot of reasons why you should consider retiring in this area.
Is the Philippines a Good Place to Retire?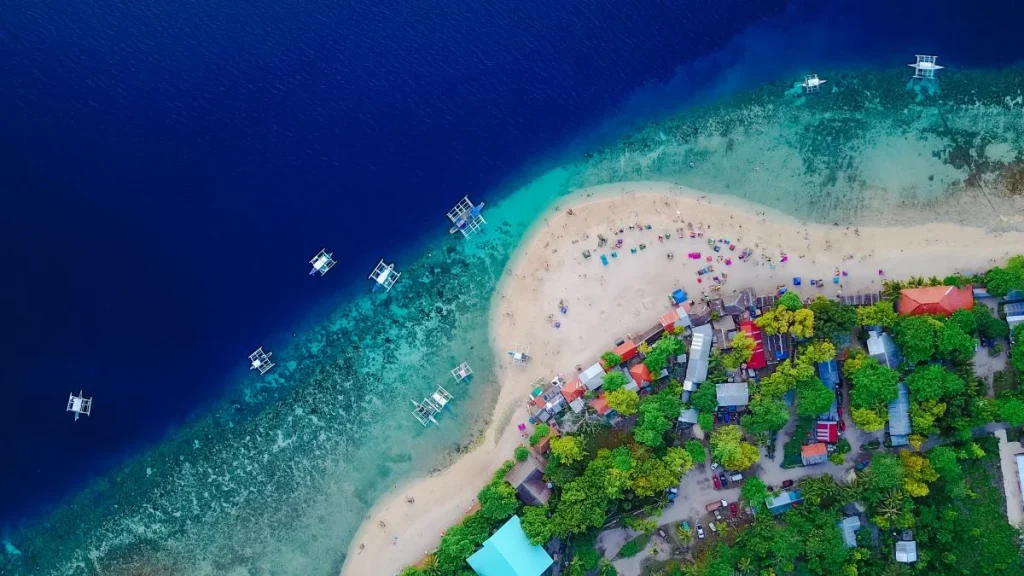 The Philippines can be a good place to retire for many individuals, depending on their preferences and circumstances. Here are some factors to consider when evaluating the Philippines as a retirement destination, specifically in Cabuyao, Laguna:
Serene and Relaxing Environment
Cabuyao, Laguna, is known for its tranquil and laid-back atmosphere. It provides a peaceful environment away from the hustle and bustle of the city, making it an ideal place for retirees seeking a slower pace of life. The subdivision within Cabuyao, Laguna, offers well-planned communities with spacious lots and well-maintained surroundings, providing a serene and relaxing setting for retirement.
Proximity to Nature
Laguna, in general, is famous for its natural beauty, lush landscapes, and scenic spots. Cabuyao, being part of Laguna, offers proximity to several natural attractions. You can enjoy exploring breathtaking mountains, enchanting waterfalls, and picturesque lakes. These natural wonders provide opportunities for outdoor activities, such as hiking, bird-watching, and even gardening, promoting an active and healthy lifestyle for retirees.
Access to Essential Amenities
While Cabuyao offers a serene environment, it is not isolated from modern conveniences. The subdivisions in Cabuyao, Laguna, are strategically located near essential amenities such as hospitals, shopping centers, restaurants, and recreational facilities. This ensures that retirees have easy access to healthcare services, daily necessities, and entertainment options, making their retirement life more comfortable and convenient.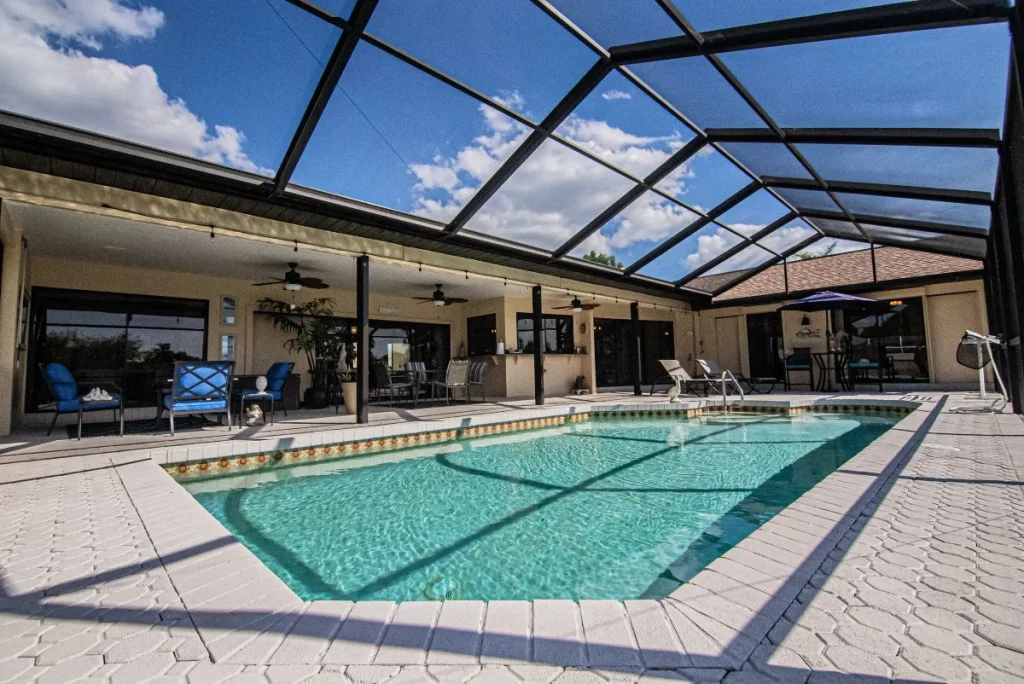 Cost of Living
One advantage of retiring in the Philippines, particularly in areas like Laguna, is the relatively lower cost of living compared to many Western countries. Housing, utilities, and daily expenses are generally more affordable, allowing retirees to stretch their retirement savings further. The subdivisions in Cabuyao, Laguna, offer a range of housing options that cater to different budgets, making it possible to find a home that suits your financial situation.
Active Expat Community
Laguna, including Cabuyao, has become a popular choice for retirees, including expatriates. This has resulted in a growing community of retirees from various countries, creating an opportunity for socializing, networking, and building friendships. Engaging with fellow retirees and expats can provide a sense of belonging and a support system during your retirement years.
Proximity to Metro Manila
Cabuyao, Laguna, is located relatively close via the South Luzon Expressway to Metro Manila, the capital city of the Philippines. This proximity allows retirees to access the modern amenities and facilities available in the city, such as world-class healthcare, international airports, and cultural attractions. It also provides the option to visit family and friends residing in Metro Manila without extensive travel.
Is Retiring in the Philippines a Good Idea?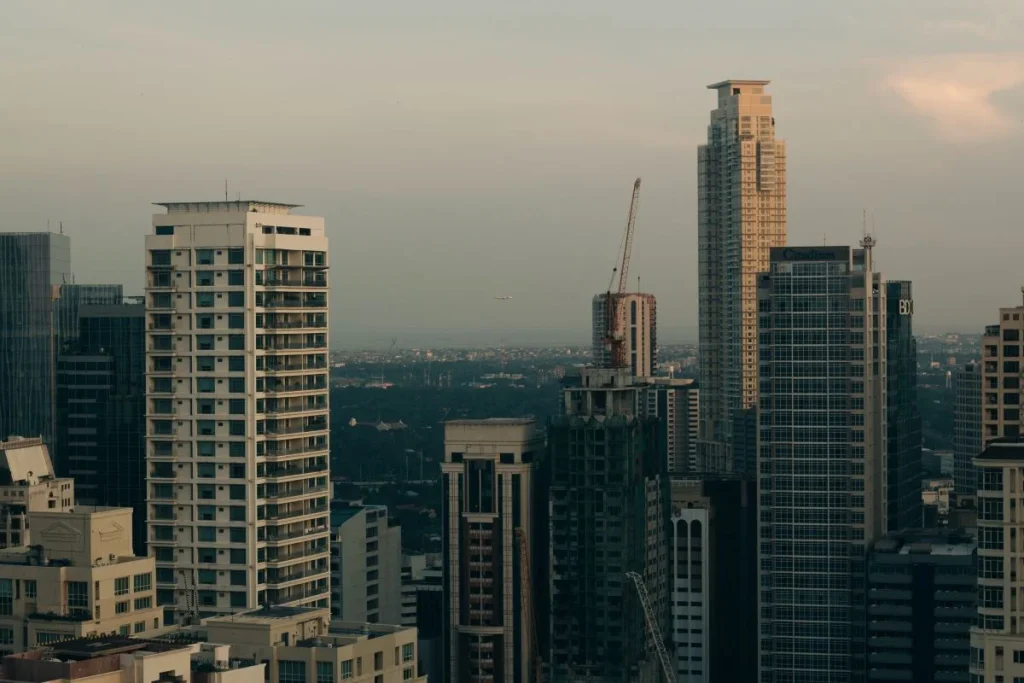 Retiring in the Philippines can be a good idea for many people, depending on their individual preferences and circumstances. Here are some factors to consider when evaluating whether retiring in the Philippines is a good fit for you:
Affordability
The cost of living in the Philippines is generally lower compared to many Western countries. This means that your retirement savings can go further, allowing for a comfortable lifestyle with a lower budget. Housing, food, transportation, and healthcare expenses are often more affordable in the Philippines, which can be advantageous for retirees on a fixed income.
Beautiful Natural Environment
The Philippines is known for its stunning natural beauty, with picturesque beaches, tropical islands, lush mountains, and diverse wildlife. If you enjoy being surrounded by nature and want to explore outdoor activities, the Philippines offers plenty of opportunities for hiking, snorkeling, diving, and more.
Warm Climate
The Philippines has a tropical climate, with generally warm temperatures throughout the year. If you prefer a warm and sunny climate, the Philippines can provide that kind of environment for your retirement. However, it's important to consider if you are comfortable with high humidity and the potential for typhoons during certain seasons.
Friendly Culture and English Proficiency
Filipinos are known for their hospitality and friendly nature, making it easier for foreigners to adapt and feel welcome in the country. English is widely spoken and understood, which can be a significant advantage for retirees who may not be fluent in the local language.
Healthcare Facilities
The Philippines has a growing healthcare industry with modern facilities and well-trained medical professionals. While healthcare costs are generally lower compared to Western countries, it's important to research and consider the availability and quality of medical services in the specific area where you plan to retire.
Visa Options
The Philippines offers various visa options for retirees, including the Special Resident Retiree's Visa (SRRV), which provides long-term residency and other benefits for foreign retirees. These visa programs can make it easier for retirees to live and stay in the country legally.
Fortezza: Your Gateway to Blissful Retirement in an Italian-Inspired Paradise
Crown Asia's Fortezza is not just a subdivision—it's a gateway to a life of blissful retirement, where every day feels like a dream vacation. Imagine waking up to the serene sounds of nature, surrounded by lush greenery and breathtaking mountain views. Here's why Fortezza is the ultimate place to live and retire:
Exquisite Italian-inspired Living: Fortezza transports you to the charm and elegance of Italy, right in the heart of Cabuyao, Laguna. The architecture and design elements reflect the beauty of Italian villas, with intricate details, arched windows, and charming cobblestone streets. Picture yourself strolling along these streets, feeling as if you've been transported to a quaint Italian village.
Luxurious Amenities: Fortezza is not just a place to live—it's a resort-style haven. Imagine having access to a world-class clubhouse, where you can unwind in a sparkling swimming pool or indulge in a rejuvenating spa treatment. Engage in friendly competition with your neighbors on the tennis and basketball courts, or simply relax and enjoy the picturesque landscapes in the beautifully landscaped gardens. The amenities are designed to provide a luxurious and fulfilling retirement experience.
Proximity to Exciting Attractions: Fortezza offers the perfect balance between tranquility and excitement. While you can enjoy the peacefulness of the countryside, you're just a stone's throw away from thrilling attractions. Take a short drive to the famous Enchanted Kingdom amusement park, where you can relive your childhood and create new memories with your grandchildren. Visit historical sites like the Rizal Shrine, immersing yourself in the rich culture and heritage of the Philippines.
Accessible to Life's Necessities: Convenience is paramount, especially during retirement. Fortezza's strategic location ensures that all your essential needs are within reach. From supermarkets and shopping centers to top-notch healthcare facilities, everything is just a short drive away. With the nearby South Luzon Expressway, you have easy access to Metro Manila, allowing you to visit friends and family or explore the vibrant city whenever you desire.
Now, ask yourself a few questions:
Do you dream of retiring in a place that exudes elegance and charm?
Are you longing for a resort-like lifestyle, with access to luxurious amenities?
Do you want the best of both worlds—tranquility and excitement?
Is proximity to essential services and convenient access to the city important to you?
If your answer is yes to any of these questions, then Crown Asia's Fortezza is the perfect subdivision to live in and retire. It offers an enchanting Italian-inspired living experience, luxurious amenities, proximity to exciting attractions, and easy access to life's necessities. So why wait? Embrace the retirement you've always dreamed of and make Fortezza your forever home.
Can I Live Comfortably in the Philippines?
The Philippines, an archipelago nation located in Southeast Asia, is known for its breathtaking beaches, vibrant culture, and warm hospitality. As an aspiring expatriate or someone considering a move to the Philippines, you may wonder if you can live comfortably in this tropical paradise. This article aims to provide insights into the cost of living, quality of life, and various factors that contribute to a comfortable lifestyle in the Philippines.
Cost of Living
The cost of living in the Philippines is generally lower compared to many Western countries, making it an attractive option for expatriates seeking an affordable lifestyle. However, the cost can vary depending on the city or region you choose to reside in. Major cities like Manila and Cebu tend to have higher living expenses than smaller towns or rural areas.
Housing costs, such as renting an apartment or buying a property, can vary significantly based on location and amenities. In urban areas, the prices are higher, but you can still find reasonably priced accommodation outside the city centers. Additionally, utility bills, groceries, transportation, and healthcare expenses are generally more affordable compared to Western standards.
Lifestyle and Leisure
The Philippines offers a diverse range of leisure activities and a vibrant cultural scene. With its stunning beaches, lush landscapes, and rich history, there are ample opportunities for outdoor adventures and exploration. Water sports, hiking, island hopping, and diving are popular activities that allow residents to enjoy the country's natural beauty.
The country's dynamic festivals, delicious cuisine, and friendly locals contribute to a vibrant social life. Shopping malls, restaurants, bars, and entertainment venues are plentiful in urban areas, providing various options for leisure and relaxation.
Healthcare
Access to quality healthcare is an essential consideration for comfortable living. The Philippines has a mix of public and private healthcare facilities. While major cities have excellent private hospitals with modern facilities and highly trained medical professionals, rural areas may have limited healthcare infrastructure.
Expatriates and foreigners often opt for private health insurance to cover medical expenses. It is advisable to research and choose a reliable healthcare provider or insurance plan that suits your needs and budget.
Safety and Security
Like any country, safety, and security are crucial factors to consider. While the Philippines is generally a safe country, it is essential to exercise caution, especially in urban areas where petty crimes like pickpocketing can occur. It is advisable to familiarize yourself with local customs and follow the advice of residents to ensure a safe living experience.
Infrastructure and Public Services
Infrastructure and public services can impact your comfort level in a new country. The Philippines has been investing in infrastructure development, particularly in transportation, with improvements in roads, airports, and public transportation systems. However, traffic congestion can be a challenge in major cities, so planning your daily commute and choosing a location close to essential amenities can enhance your quality of life.
What Are the 6 Cities in Laguna?
Laguna, a province in the Philippines, is home to several cities. Here are the six cities in Laguna:
Santa Rosa City
Located in the western part of Laguna, Santa Rosa City is known for its rapid urbanization and economic growth. It is home to numerous industrial parks, commercial centers, and residential developments. Santa Rosa City is also famous for its theme parks and recreational facilities.
Calamba City
Calamba City is the largest city in Laguna and is considered the birthplace of the Philippine national hero, Jose Rizal. It is known for its historical significance, hot springs, and natural attractions. Calamba City offers a mix of residential areas, commercial centers, and industrial zones.
San Pablo City
Situated in the southern part of Laguna, San Pablo City is known as the "City of Seven Lakes" due to its numerous scenic lakes. It is a bustling city with a rich cultural heritage and a variety of attractions, including historical sites, churches, and nature parks.
Biñan City
Biñan City is located in the western part of Laguna and is known for its rapid urbanization and commercial growth. It is a thriving city with industrial zones, commercial establishments, and residential areas. Biñan City is also home to several educational institutions.
Cabuyao City
Cabuyao City, located in the western part of Laguna, is an industrial and commercial hub. It has numerous industrial parks and manufacturing facilities. Cabuyao City offers a range of residential options and is well-connected to major transportation routes.
San Pedro City
San Pedro City is situated in the northern part of Laguna. It is a rapidly developing city with residential, commercial, and industrial areas. San Pedro City provides a mix of urban conveniences and a suburban atmosphere.
Make Your Choice Now!
Retiring in Laguna, Philippines, you can find a multitude of advantages, including a safe and welcoming environment, affordable cost of living, and diverse city options. The province's proximity to Manila and its stunning natural beauty make it an ideal retirement destination. Consider Laguna as your retirement haven and embark on a fulfilling and relaxed lifestyle in this captivating part of the Philippines.
Related Blog: Retirement Planning 101: Best Ways to Invest for Your Retirement