These days, families are more likely to look for a luxurious house and lot for sale in Cavite that offers them a number of advantages, such as having a lot of bedrooms, a fireplace, larger space, and higher ceilings.
Although many modern homes have a low ceiling height, it is evident that a high ceiling house is also in demand nowadays since they give homeowners more freedom to decorate their new home. For instance, they can hang curtains and other details around their living rooms to give a once-empty space depth.
However, the fact that some homebuyers are uncertain of what to do or why they should buy a house and lot for sale in Cavite that has a lot of extra space for them, particularly one that is too high for a standard ceiling height, is undeniable despite the various benefits that high ceilings offer. This article will mainly highlight some key reasons you should have a high ceiling for your new home.
Advantages of Having a Spacious and High-Ceiling Home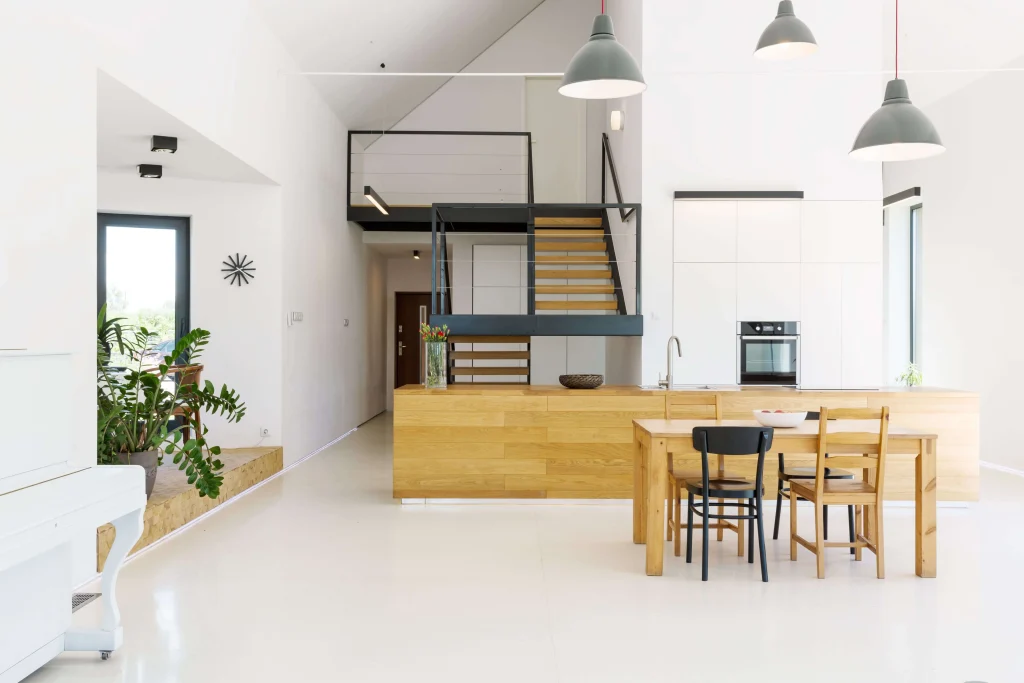 More space.
Your new home might feel instantly larger and much more luxurious with high ceilings. Visually, high ceilings are highly appealing. They give a property a spacious, roomy feeling and give rooms a certain magnificence.
In reality, the higher ceiling gives the impression that even smaller rooms are larger. High ceilings also provide rooms with the benefits of allowing for stunning accent lighting, like a chandelier.
High ceilings can also increase the amount of wall space available for displaying artwork, mirrors, and other home decor items. If you appreciate high, attractive windows, you might want to think about a high ceiling. Additionally, some people enjoy installing bookshelves at various heights on the wall to take advantage of the added height that a high ceiling affords. These are reachable by way of a ladder.
Sufficient amounts of natural lighting.
Exposed beams, such as sunlight every summer, can also enhance your home by giving your living room a warm, natural glow. This can be accomplished by having a double-height living room where you can install energy-efficient windows. These windows will let in natural light while shielding your family from excessive heat and helping to prevent hot air rises.
Control of the temperature.
High ceilings are a wise choice in hot regions. Hot air might rise to the top of a room because of its high ceilings, and heat can easily transfer to the roof due to the small gap between the ceiling and the roof. After that, heat escapes into the atmosphere. This warms the room by causing cold air to travel into the lower spaces.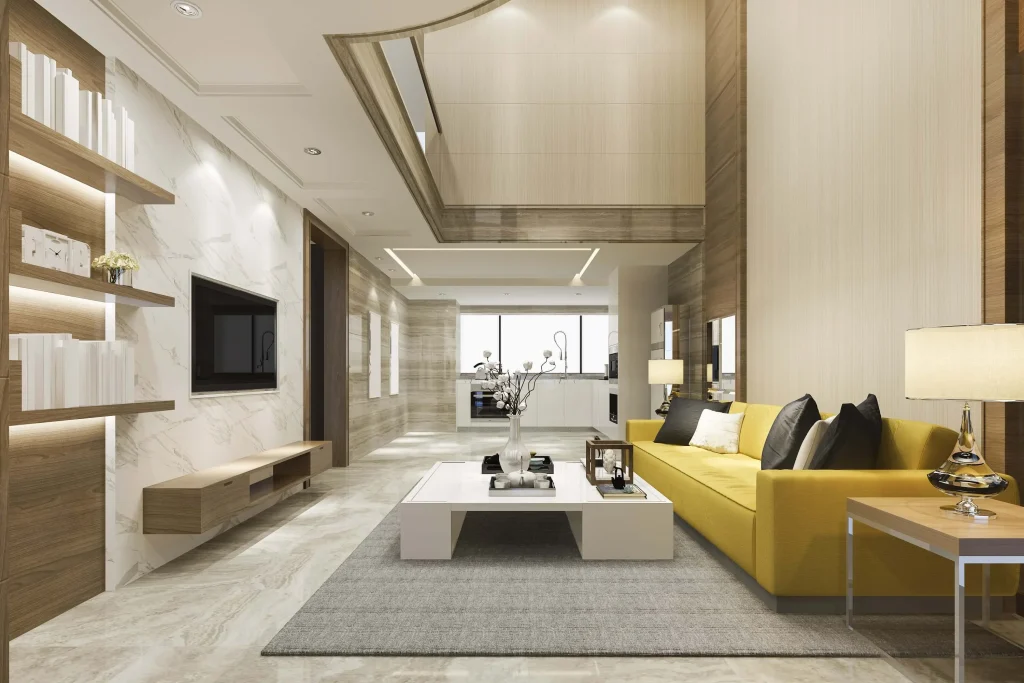 Adding more life to your humble home.
High ceilings can never go out of style! An attractive house and lot for sale in Cavite can become more stunning with high ceilings, given that entering a room with high ceilings is a highly remarkable experience.
Crown Asia Properties, for instance, has house models in their various housing developments, which they also customize before turning over the property to the new homeowners. They are able to sell premium properties that are worth their cost. Through this manner, homeowners can fully control the decoration they choose, as well as draw inspiration from other people's homes and make those concepts come to reality.
Higher home value and smoother resale.
High ceilings are a strong selling point for homeowners who may be considering selling their house in the near future since they instantly impress guests during open houses. Hence, you should invest in high ceilings if you intend to sell your home in the future. It not only freshens up the inside of your home, but it also raises the value of your property. A high price might be obtained for your property due to the visual attractiveness and high ceilings display. Agents also concur that properties with high ceilings typically sell more quickly and frequently bring in top money from prospective buyers.
A Few Downsides of Having High Ceilings to Consider About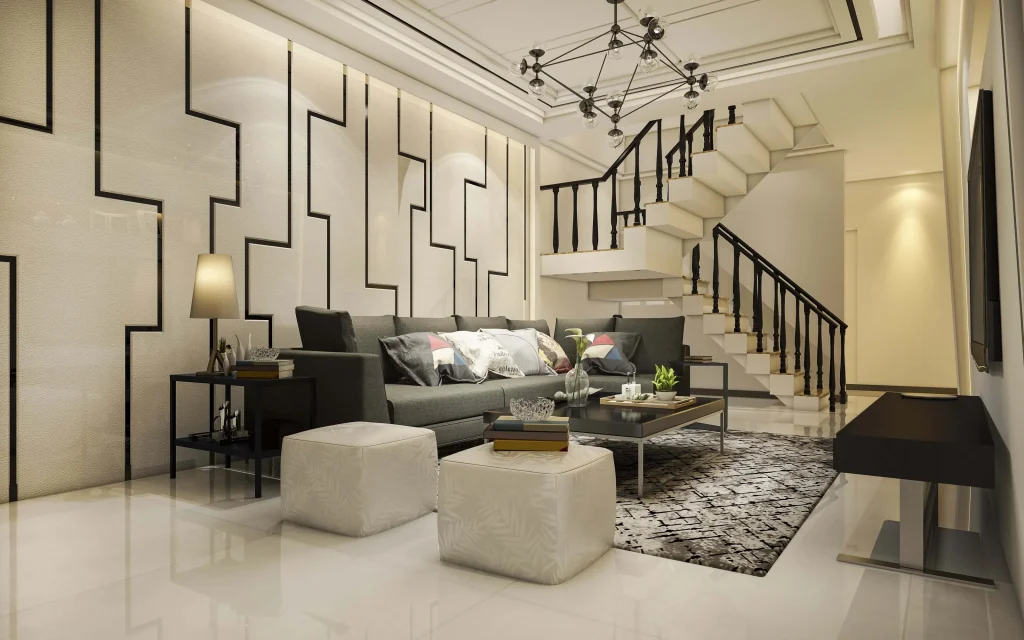 Maintenance and cleaning.
High ceilings make it significantly more difficult to clean, fix, and paint since it requires a little more work. A high ceiling cannot be repaired independently; you must hire a specialist or professional to complete the task. You may need a contractor to help you with these tasks because it may be more difficult to perform maintenance properly the higher your ceilings are. You would also require an additional set of cleaning tools designed specifically for cleaning high ceilings. Just to keep the ceiling in place, scaffolding, ladders, and a steady hand may be essential.
Extra noise.
High ceilings in a home tend to make it a little noisier because sounds may readily pass through them. If your child appears to scream and yell as most children do, you may also find that high ceilings can produce unneeded sounds like an echo. In order to reduce the noise, you may want to add some soft furnishings like rugs, mats, curtains, throws, and pillow covers, or you may want to avoid having high ceilings in your home at all.
Heating and cooling.
Because it takes more energy to cool a bigger space, high ceilings may result in greater energy costs. Rooms with high ceilings may also be more difficult to warm since heat rises. Having said that, a ceiling fan can assist in circulating warm air in the cold season and cool air in the summer.
On the other hand, the property can become unsustainable due to the high cost of the electricity required to heat the rooms with high ceilings. If you are a strong supporter of high ceilings but cannot afford the cost of heating, you should buy thermal underwear and thick sweaters instead.
Building expenses.
High ceilings might be rather expensive and overpriced, which is a drawback. In most cases, while building a home, you can opt for typical ceiling height or spend a little more for high ceilings. However, most people think that it's money well spent because high ceilings elevate your new house in so many ways. But it's apparent that installing a high ceiling in your home would need a large financial investment. To make a high ceiling structure appealing, a certain set of skills, careful math, and architectural elegance are needed. This requires additional investment, so if your budget is already tight, you should reconsider installing high ceilings.