Some people buy items based on what they've always wanted but couldn't afford before, such as vehicles, gadgets, jewelry, and so on; or they purchase stuff to replace old personal belongings with new and updated ones, such as appliances, furniture, or maybe new clothes. However, for most people, it takes them a longer time to save more money because what they plan to purchase as a result of their hard work is simply a place where they could call it their new "home" in a new environment.
When most Filipinos look for a new home, they prioritize a place where they can sense a new beginning for themselves and their families, as well as a good location to build their new home and experience the finest amenities. Aside from that, they also want to stay in an area that is convenient for them, such as near transportation hubs, main roads, and a variety of tourist attractions that they can visit when they want to spend time with their family, would like to discover more, or simply need to get some fresh air.
Bacoor City — The Gateway to the Province of Cavite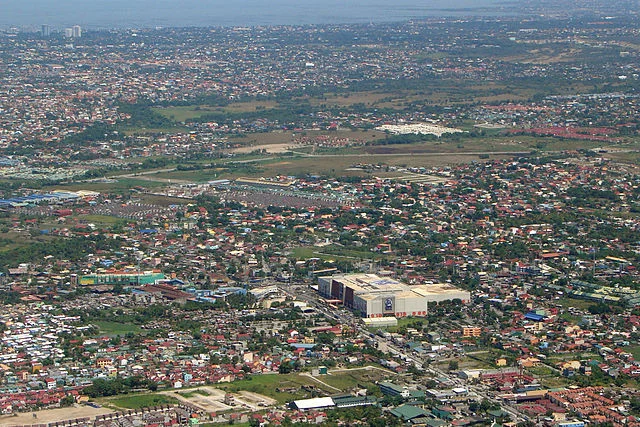 Photo from: By P199 – Own work, CC BY-SA 3.0, https://commons.wikimedia.org/w/index.php?curid=19768230
Bacoor was named from the bamboo species "Bakood" or "Bakoor," since it is said that when the Spanish troops arrived in 1671, they spotted people creating a fence around their home and decided to establish the town. Bacoor, along with Imus and Dasmariñas, is one of Cavite's most rapidly developing and rising neighborhoods, as it has progressively evolved into a commercial hub, thanks to the expansion of wholesale and retail companies, restaurants, and other service-related sectors.
Furthermore, with the majority of its population commuting to work in Metro Manila, Bacoor is primarily a dormitory town. CAVITEX, Quirino Avenue, Daang Hari, and Marcos Alvarez Avenue are all major thoroughfares connecting Bacoor to Metro Manila. Because of this, many people have decided to relocate to Bacoor, where they may find a permanent location to live in and buy a house and lot for sale in Bacoor Cavite to maintain their convenient access to Metro Manila. With this in mind, those who are looking for a new home mostly ask themselves: where can they look for their potential new home and why should they buy it?
Experience and Witness the Exquisite Charm in a House and Lot for Sale in Bacoor of True Italian Lifestyle in Citta Italia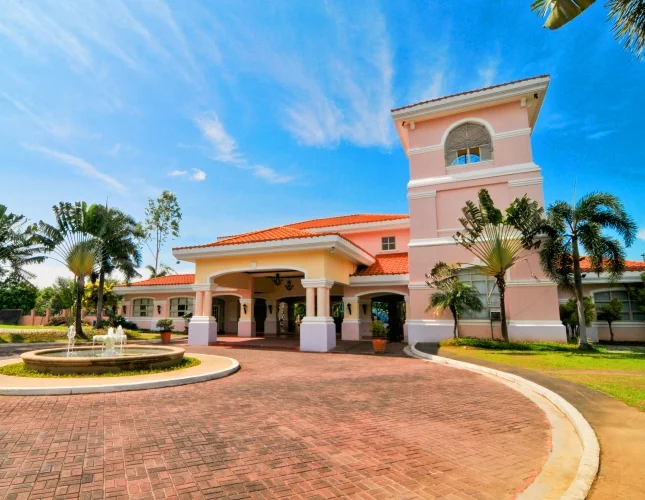 Citta Italia is an exclusive neighborhood in Bacoor, Cavite, featuring stunning houses that capture every homeowner with an offering of cosmopolitan Italian lifestyle and elegance in the heart of Bacoor, Cavite. It offers a variety of houses and lot for sale in Bacoor Cavite that represents the lifestyle that everyone always dreamed of having, whether they're a first-time homeowner, a retiree, newlyweds, or new parents looking for the perfect home. It delivers on its promise of bringing only a higher quality of life to its residents and their families, from the location's accessibility, home designs, planning and layouts, and its style that embodies the lifestyle that everyone deserves.
The prime location, distinctive theme, concept, architectural design, world-class facilities and amenities, an available 30-hectare commercial center, reliable security personnel and procedures, and a high return on investment (ROI) of 10% per year, are just a few of the factors that make Crown Asia's Citta Italia a good investment opportunity.
This classic neighborhood provides a variety of amenities, including a swimming pool, tennis courts, and a clubhouse, all of which are meant to reflect the grandeur of Italy's superb architectural structure to meet the interests and desires of all residents. Furthermore, each of the 16 phases in this community is well-gated and secured to assure the protection and security of each resident.
Citta Italia's architectural style is blended with design elements from Italy, as well as its sundrenched colors, allowing homes to merge with nature, establishing a contemporary sophistication that celebrates exquisite comfort, as the name suggests. Moreover, one of the benefits of living in Citta Italia is its convenient location, as the subdivision is highly accessible to malls, schools, hospitals, and churches. Public transportation, such as Jeepney, Multicab, FX, GTExpress, and UV Vans, are also accessible at any time every day, while a shuttle service serves as the mode of transportation inside the village.
Relax and Enjoy Cosmopolitan Living Combined with the Beauty and Elegance of Italy in Vita Toscana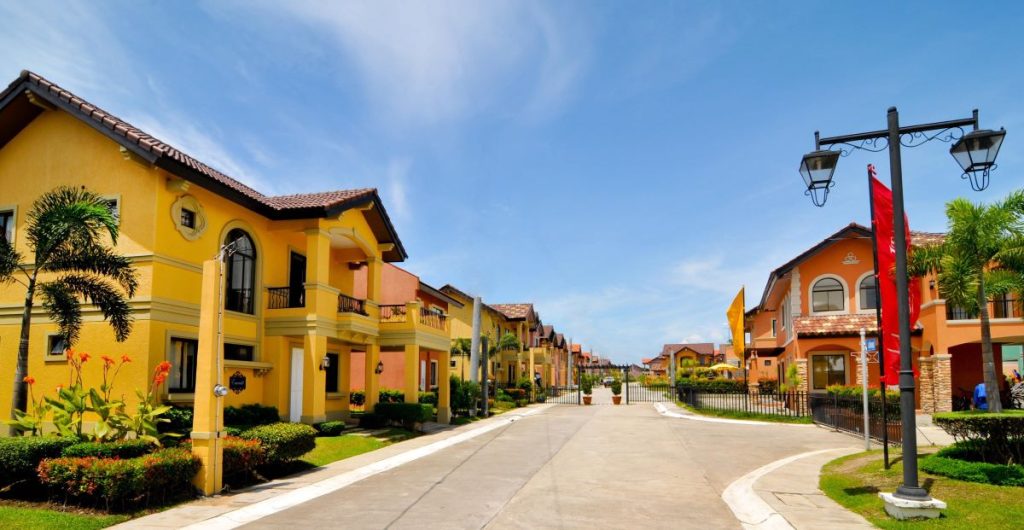 Apart from Citta Italia, among Crown Asia's most successful properties is Vita Toscana, an 8-hectare community on Molino Boulevard, Bacoor City, Cavite, just a stone's throw away from the lifestyle that everyone has always desired. This development can be considered as one of the best rewards in one's success, since it offers numerous houses and lots for sale in Bacoor Cavite, with an Italian-inspired home design and multiple house models to choose from. The properties' architectural design will give them a European impression and a distinct ambiance that will warmly greet homeowners the moment they enter the neighborhood. In fact, Vita Toscana offers the two largest house models of Crown Asia: Beryl and Lladro, allowing an individual to achieve and enjoy an upscale lifestyle in a premium home.
Furthermore, the development is accessible to NAIA and SM Mall of Asia through Coastal Road and CAVITEX, as well as several hospitals, malls, churches, and schools. Similar to Citta Italia, Vita Toscana is also accessible to public transportation that are passing by the neighborhood, and a shuttle service within the property.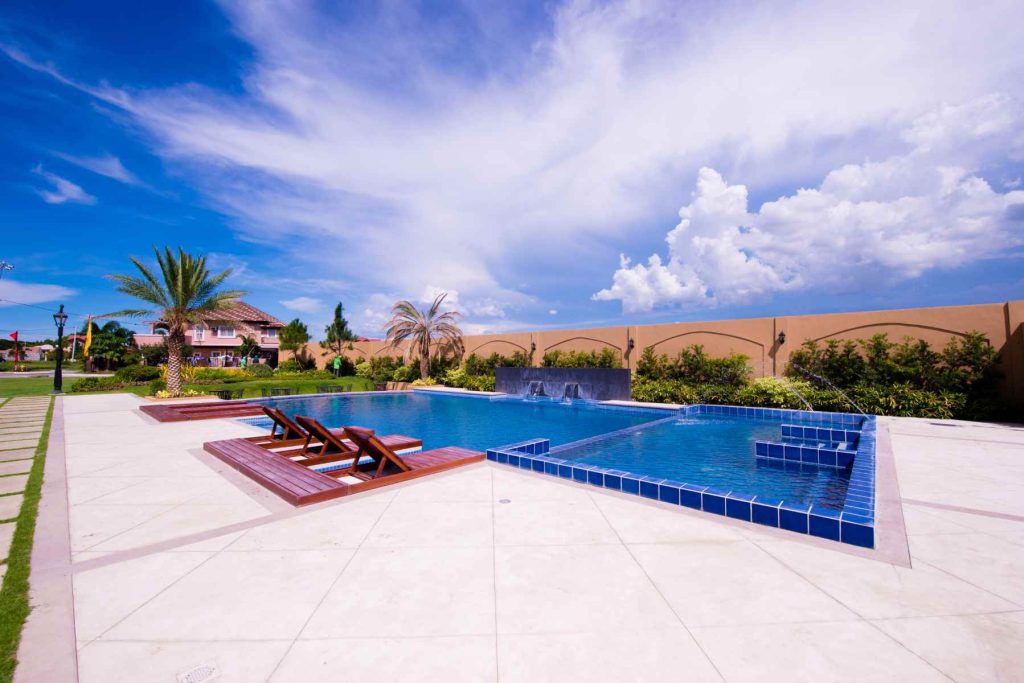 This stunning community offers first-rate amenities that are only a few steps away from home, such as a swimming pool to enjoy and cool off on hot days; a garden to have picnics and spend the entire afternoon with friends and family; a basketball court and jogging trails for daily exercise and favorite sports; and, of course, a clubhouse/function hall to celebrate milestones, events, and other family gatherings.
In addition, other facilities also include overhead utilities for cable, power and communication, perimeter fence and buffer trees for boundary lots, alternate day garbage collection, deep wells, and water reservoir for round-the-clock water supply, and a professional property management team. Safety and security are well assured as well, considering that there will be a minimum of 2 guards per gate, round-the-clock roaming security, a security outpost along the perimeter line, and well-trained security personnel.
Overall, Citta Italia and Vita Toscana are good investment opportunities and a good place to look for a new premium home because they offer a wide range of house and lot for sale in Bacoor Cavite, as well as providing its residents with a world-class themed community to enjoy with their friends and families while continuing to live in an upscale lifestyle.
Related Blog: Bacoor: Your Next Prime Address