cover photo from: buzzsetter.com
Nestled just south of Manila, the province of Cavite in the Philippines is a captivating destination brimming with rich historical significance, natural wonders, and vibrant culture. Steeped in stories of heroism and revolution, Cavite offers an immersive experience that takes visitors on a journey through time. From its well-preserved colonial structures to its scenic landscapes surrounded with culinary delights, the province presents an enticing blend of past and present which made the lot for sale in Cavite become well-sought by home seekers.
In the historic province lies a burgeoning café culture waiting to be explored. With its charming and cozy coffee shops, Cavite offers a haven for coffee aficionados, tea lovers, and food enthusiasts alike. From hidden gems tucked away in historic towns to modern and trendy spaces in bustling city centers, Cavite's café scene is a delightful fusion of aromatic brews, delectable treats, and an inviting ambiance.
Things to Lookout For in the Coffee Shops of Cavite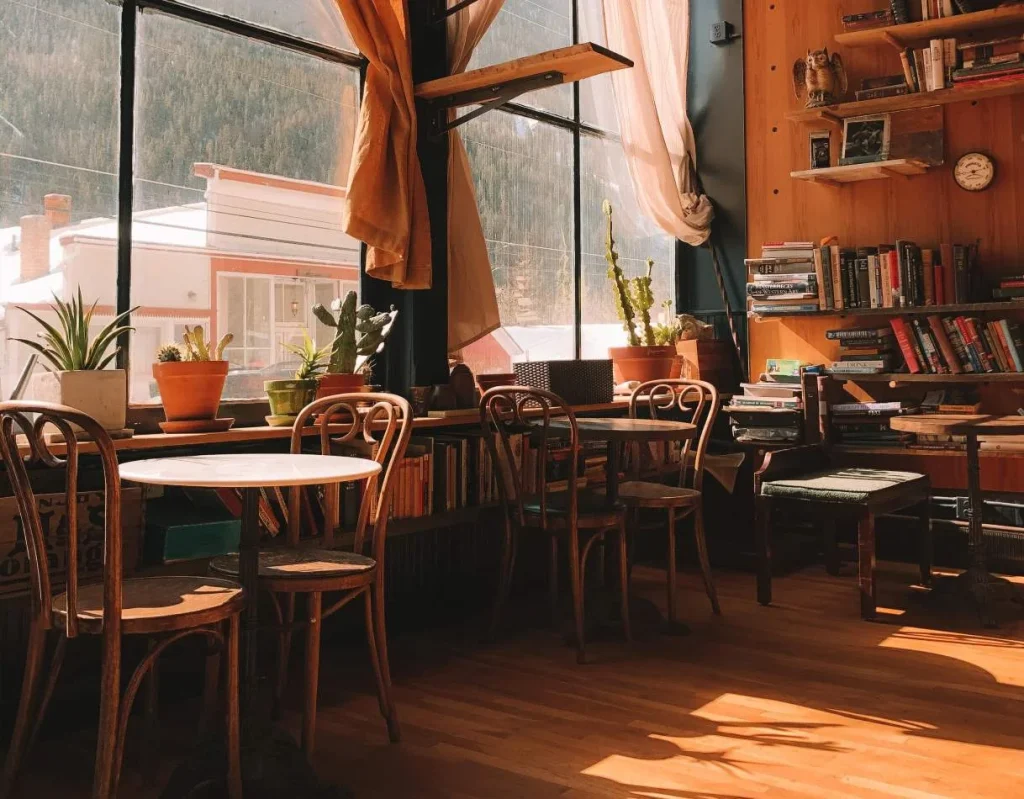 Historic Charms
Cavite's towns are home to quaint and historic cafes that offer a glimpse into the country, province, and country's storied past. Step into restored ancestral houses turned cafes, where vintage-inspired interiors and traditional architecture create an enchanting atmosphere. Explore the coffee and tea shops in Silang and marvel at their rustic charm, or visit the cafes in Kawit and immerse yourself in a bygone era. As you sip your coffee or tea, take a moment to appreciate the historical surroundings, letting the ambiance transport you to a different time.
Artistic Retreats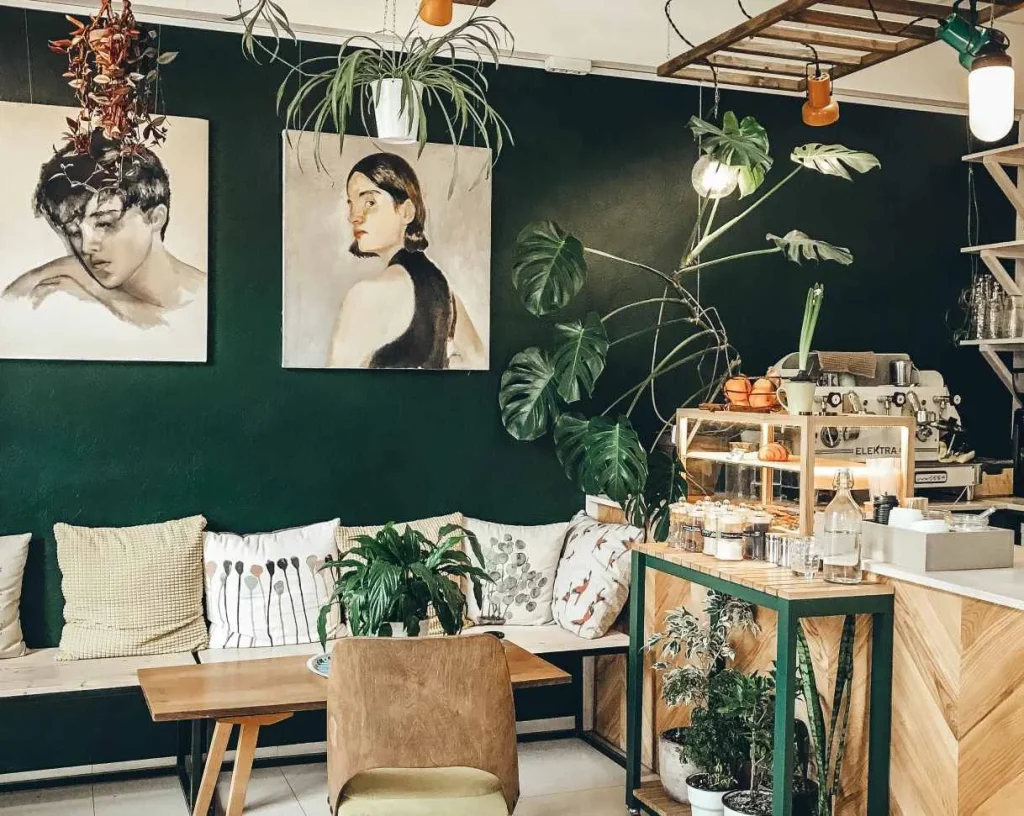 Cavite's café scene also showcases the region and country's artistic flair, with coffee shops doubling as creative spaces. Unwind in eclectic street cafés adorned with walls made with local artwork and handmade crafts, where each corner's best coffee shop tells a visual story. These artistic retreats often host live music performances, poetry readings, or art exhibits, providing a platform for local talents to shine. Immerse yourself in the vibrant energy of these establishments, indulging in a cup of coffee while appreciating the creativity that surrounds you.
Specialty Brews
For the discerning coffee connoisseur, Cavite offers a range of specialty cafes dedicated to the art of brewing. Discover hidden coffee spots that roast their own beans, ensuring a fresh and exceptional cup of joe. Sample single-origin coffee beans sourced from different regions of the Philippines, like a classic cold brew, each with its distinct flavor profile. Engage with knowledgeable baristas who are passionate about their craft, and let them guide you through the world of specialty coffee.
Fusion of Flavors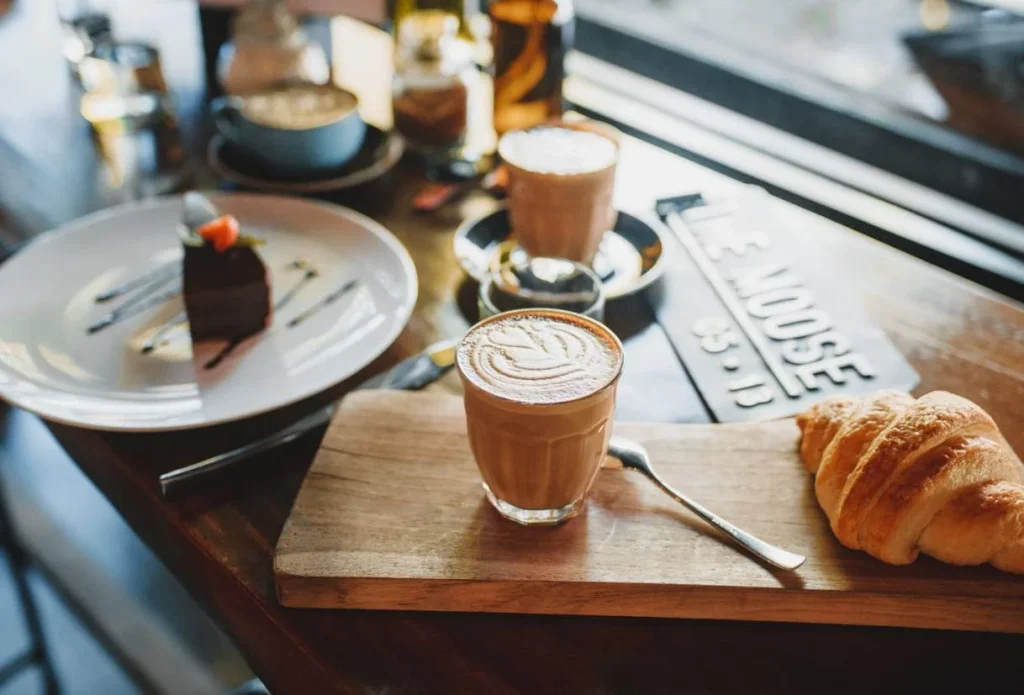 Cavite's café scene extends beyond just coffee, with many establishments offering a diverse menu of culinary delights. Indulge in a variety of savory and sweet treats, from freshly baked pastries and artisanal cakes to hearty treats like hot shrimp sandwiches, pasta red pepper, and brunch options. Explore fusion cuisines that combine local flavors with international influences, creating unique culinary experiences. Do not forget to pair your meal with a perfectly brewed cup of coffee or opt for a refreshing tea blend or try banana peanut butter chia for a change of pace.
Community Hubs
Cafes in Cavite are not just places to eat or grab a quick drink; they are community hubs that foster connections and camaraderie. Many cafes provide cozy nooks, inviting visitors to relax, work, or engage in meaningful conversations. At more cafes, join locals who frequent these establishments, strike up conversations, and immerse yourself in the warm and welcoming atmosphere. From students studying for exams to artists seeking inspiration, these cafes serve as meeting points for people from all walks of life.
Cavite's café culture offers a delightful blend of history, art, flavors, and community. As you explore the region's coffee shops, you will discover a treasure trove of unique experiences, where each café has its own distinct character and story to tell. Whether you are a coffee enthusiast, a lover of art and ambiance, or someone seeking a welcoming space to connect with locals, Cavite's café scene promises to satisfy your cravings for both caffeine and culture.
Roma Cafe; A Must-Visit Destination in Bacoor, Cavite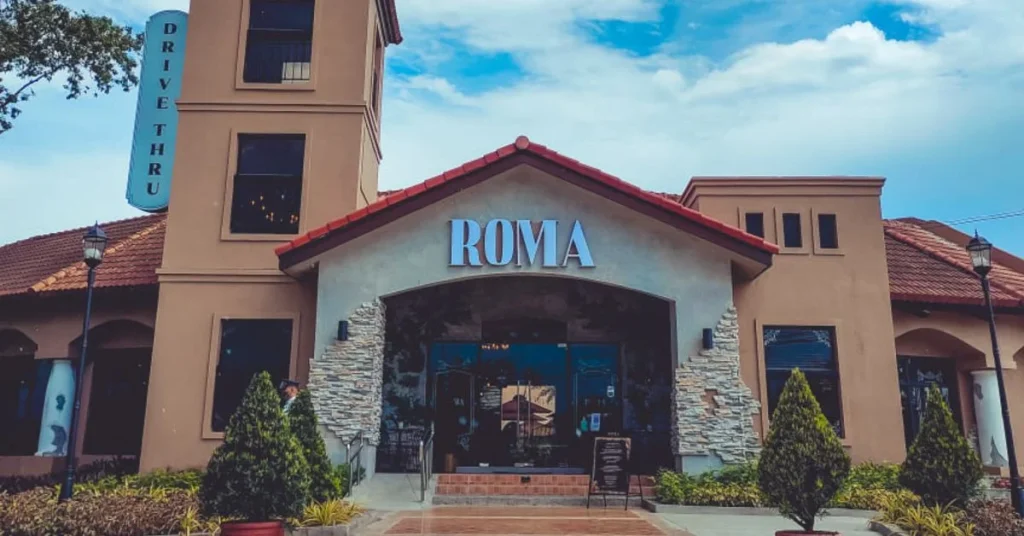 photo from: buzzsetter.com
Lies in the heart of Bacoor in Cavite, Roma Cafe stands as a hidden gem in the local café scene. With its cozy ambiance, exceptional coffee, and warm hospitality, Roma Cafe has quickly become a must-visit destination for coffee lovers and cafe enthusiasts.
Artisanal Coffee Craftsmanship
Roma Cafe takes great pride in its artisanal coffee craftsmanship. Each cup of coffee is carefully handcrafted, showcasing the dedication and passion of the owner's family and their skilled baristas. From carefully selecting premium coffee beans to precise brewing techniques, Roma Cafe ensures that every sip is a memorable experience. Whether you prefer a velvety latte, a bold espresso, or a refreshing iced brew, Roma Cafe offers a wide range menu of coffee options to suit every taste.
Cozy and Inviting Atmosphere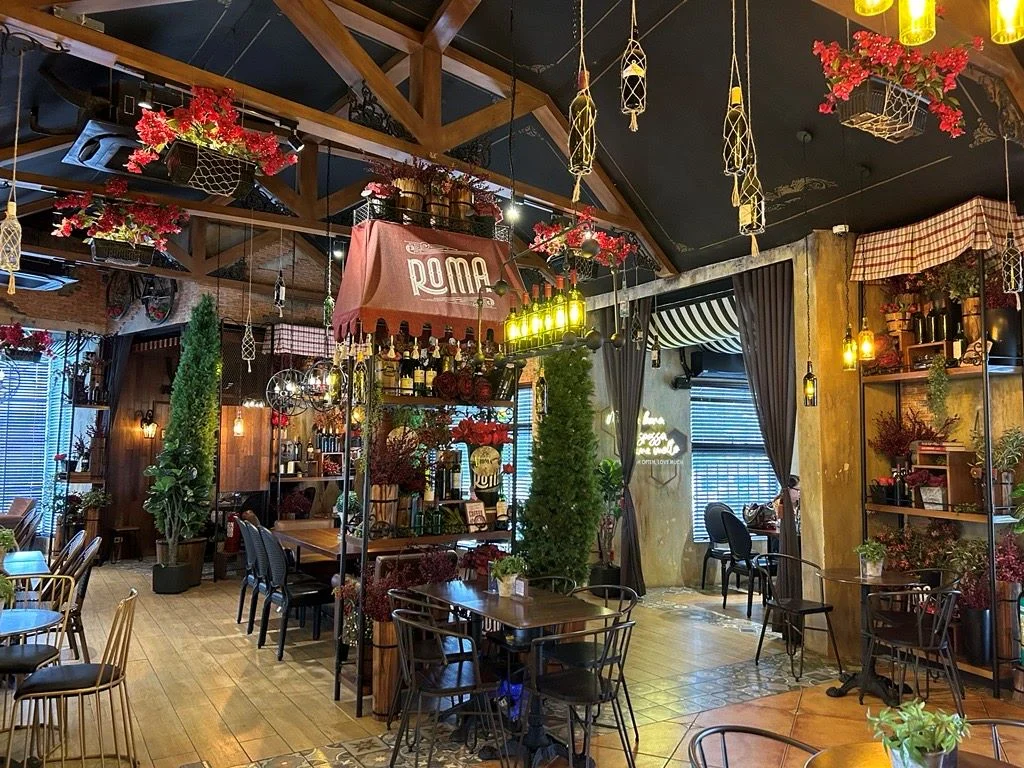 Upon stepping into Roma Cafe, you are greeted with a cozy interior and inviting atmosphere that makes you feel right at home. The café and interior's warm color palette, comfortable seating, and soft lighting create a welcoming ambiance that encourages relaxation and conversation. Whether you're looking for a quiet spot to work or a cozy corner to catch up with friends, the interior and ambiance of Roma Cafe provide the perfect setting for both solitude and socializing.
Delectable Food Selection
Roma Cafe goes beyond just exceptional coffee; they also offer a mouthwatering selection of food items that perfectly complement their beverages. Indulge in freshly baked pastries, including croissants, muffins, and cakes, that pair perfectly with your coffee-blended chocolate frappe. If you're in the mood for something a bit more substantial, their menu features delicious sandwiches, salads, and pasta dishes that will satisfy your cravings.
Personalized Service and Friendly Staff
One of the standout qualities of Roma Cafe is its commitment to providing personalized service and ensuring every customer feels valued. The friendly and attentive staff members are passionate about coffee, tea, and drinks and are more than happy to assist you in choosing the perfect brew or recommend a food pairing. Their warm hospitality adds an extra touch of warmth to your overall experience, making you feel like a welcomed guest.
Community Engagement and Events
Roma Cafe actively engages with the local community by hosting various events and activities on weekends. From live music performances to art exhibits and open mic nights, the café serves as a vibrant hub for artistic expression and community connections. These events provide customers a unique opportunity to enjoy great coffee while immersing themselves in the local culture and supporting local talent.
Convenient Location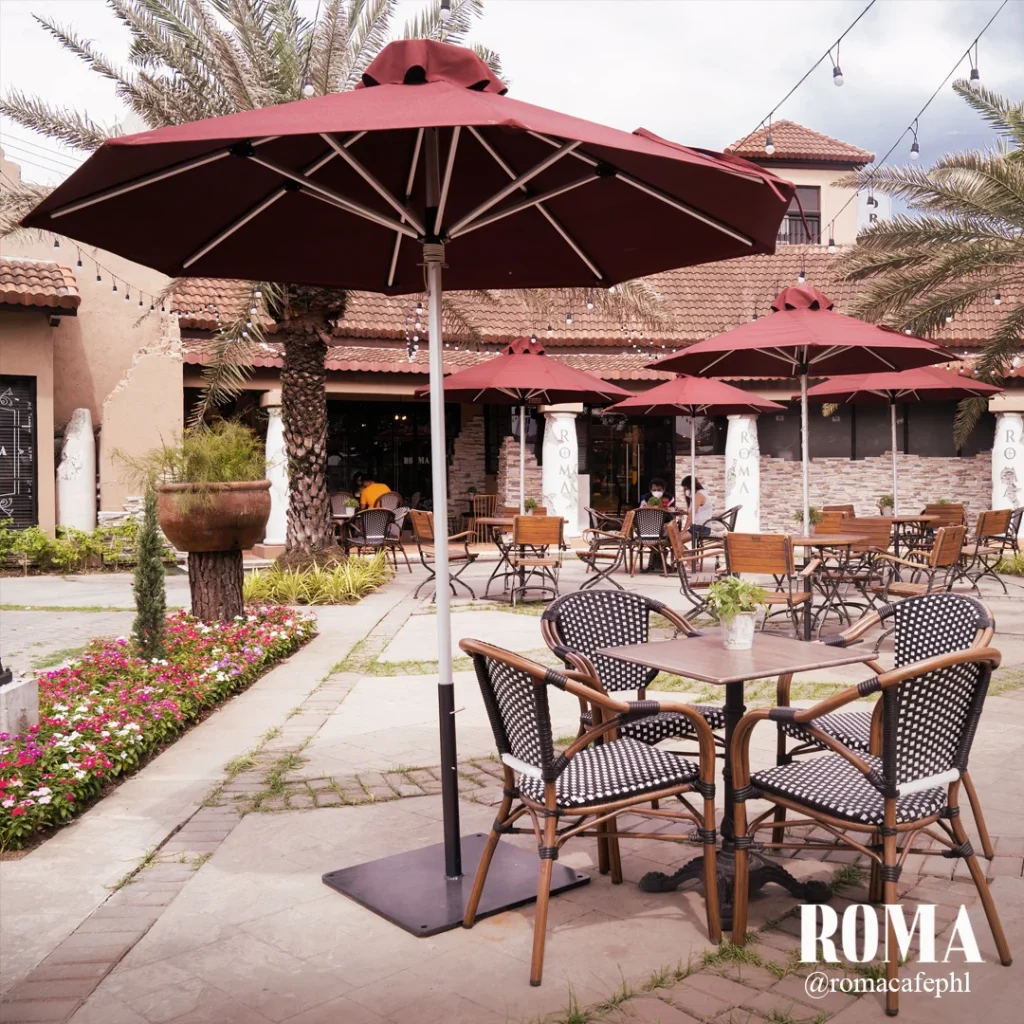 photo from: facebook.com/romacafephl
Situated in Bacoor, Roma Cafe offers a convenient location for both locals and visitors to the area. Whether you're exploring the historic landmarks south of Bacoor or simply passing through the village, Roma Cafe serves as the perfect place for an oasis of relaxation and indulgence. Take a break from your busy day and treat yourself to an espresso and a moment of tranquility at this charming café.
Roma Cafe enjoys favorable proximity to Vita Toscana in Bacoor, one of the most well-sought house and lot for sale in Cavite, making visiting it a convenient stop for residents and visitors of this vibrant residential community. Located just a short distance away, Roma Cafe provides a cozy and inviting haven where residents of Vita Toscana can unwind and savor their favorite cup of coffee. Whether it's a quick morning pick-me-up or a leisurely afternoon spent with friends, the close proximity of parking and Roma Cafe allows residents to easily indulge in the café's exceptional brews, espresso, and delectable treats without venturing far from the comfort of their own neighborhood.
Roma Cafe, located in Bacoor, Cavite, near NOMO – a Vistalife Center by Vista Mall has earned its reputation as a must-visit café for its exceptional coffee, inviting atmosphere, decor, and warm hospitality. With its artisanal coffee craftsmanship, delectable food selection, and commitment to personalized service, Roma Cafe provides a memorable experience for coffee enthusiasts and café-goers alike. When in Bacoor, make sure to carve out some time to visit Roma Cafe, sip on their exquisite brews and dessert, and immerse yourself in the cozy charm that sets this café apart.
Related Blog: A Guide to the Different Dear Joe Locations