Coffee and bread are two of the simplest pleasures in life. Nothing beats a freshly made cup of coffee with a warm, crusty loaf of bread to get your day started, right? If you're a coffee and bread type of person. there must be a wonderful spot for you to go for morning coffee and bread.
Evia Lifestyle Center and Bake My Day as a Part of Your Every Morning
Bake My Day is a small, cozy bakery in the center of the Evia Lifestyle Center and located at your nearest subdivision along Daang Hari, Santa Rosa Laguna, and Almanza Dos Las Piñas. You may also find Evia Life Center on different social media sites, such as Facebook, Instagram, and other sites. It's a favorite gathering spot for both locals and visitors, who come for the wonderful coffee and freshly baked bread.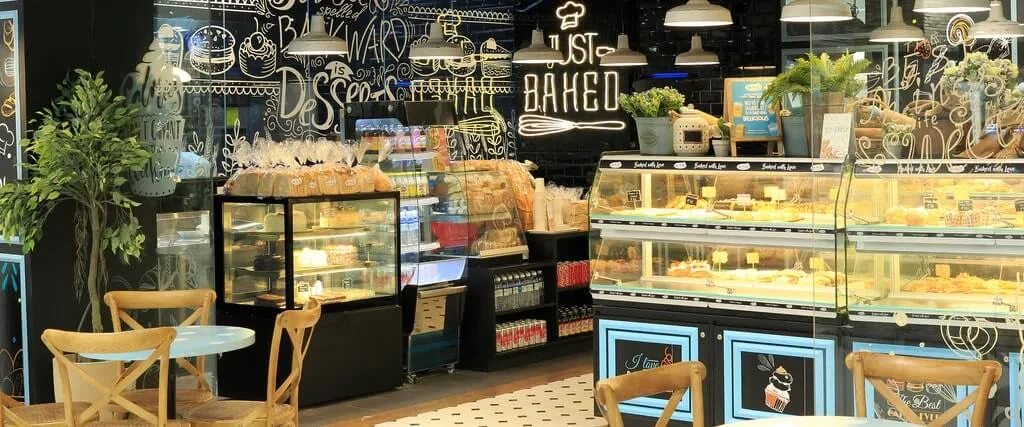 Photo from bakemyday.com.ph
Freshly Brewed Coffee From Bake My Day Bakery
Their coffee is top-notch. Bake My Day's baristas utilize only the best coffee beans, roasted to perfection, to make a rich, smooth, and delightful cup of coffee. Whether you like a latte, cappuccino, or a basic drip of coffee, you can be confident that it will be prepared with dedication and attention to every last detail.
The bakery is very well-known for its high-quality coffee, which is one of the many reasons why locals and visitors alike come to the bakery every time. To provide a rich, smooth, and tasty cup of coffee, the bakery applies only the finest coffee beans carefully picked from throughout the world. From lattes and cappuccinos to drip coffee and espresso. The bakery's baristas are highly trained and skilled, ensuring that each cup of coffee has been made to perfection. They carefully grind the beans, control the temperature of the water, and delicately add the milk to create a beautiful, velvety foam. They also offer a variety of iced drinks in addition to their usual coffee drinks, which are ideal for those hot summer days. Their "Iced Coffee" is a popular drink created with cold brew coffee, milk, and a hint of sugar. They also serve iced teas and lemonades, which are ideal for relieving thirst on a hot day.
The Bakery's top-notch coffee is a big reason why the bakery has become such a popular destination for coffee lovers. With its carefully sourced beans, skilled baristas, and wide range of coffee drinks on offer, it's no wonder that locals and visitors alike keep coming back for more.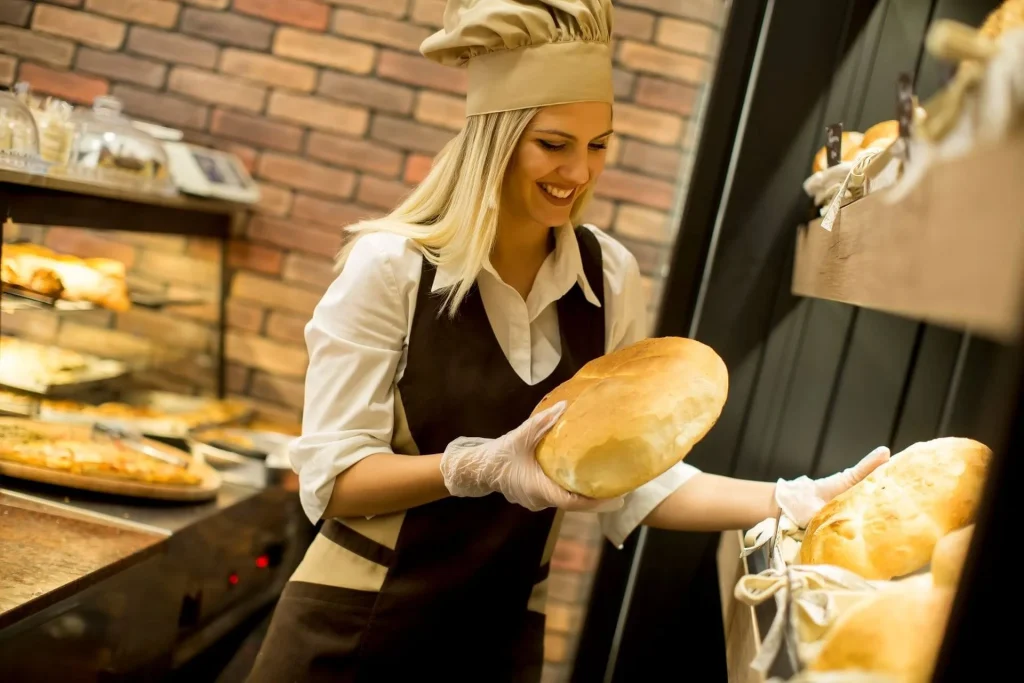 Freshly Baked Bread for Your Morning
Bake My Day Bakery is not only known for its top-notch coffee but also for its freshly baked bread. The aroma of freshly baked bread fills the air, drawing customers in with its irresistible smell. The bakery takes great pride in using only the best ingredients, ensuring that each loaf of bread is made with the utmost quality.
One of the things that set Bake My Day's bread apart is the variety on offer that you might order. They have a wide range selection of bread that you can choose from, from sourdough and ciabatta to baguettes and whole wheat. Each variety has a unique flavor and texture, making it easy for customers to find their perfect loaf. They also offer a range of pastries, such as croissants and muffins, and cookies. Perfect for those who prefer something sweet with their morning coffee.
Another thing that sets Bake My Day's bread apart is the freshness. The bakery bakes its bread fresh every day, ensuring that customers are getting the freshest possible loaf that they can order. They use only the finest ingredients, including high-quality flour, water, and yeast, which are combined and kneaded by hand to create the perfect dough. The dough is then left to rise and baked to perfection in the bakery's ovens.
Bake My Day's commitment to quality is evident in the taste and texture of their bread. Each loaf is crusty on the outside and soft and chewy on the inside, with a rich, complex of flavor that can only come from using high-quality ingredients and traditional baking methods. The bakery also offers gluten-free bread, perfect for those with dietary restrictions.
In addition to their standard bread and pastries, Bake My Day also offers a range of specialty bread and cakes, such as focaccia and brioche. These bread are perfect for those who want something a little more indulgent or unique. They also offer a range of toppings and spreads, such as butter, jam, and cream cheese, to complement the bread and enhance the flavor.
Overall, Bake My Day Bakery's freshly baked bread and delicious coffee are the big reasons why the bakery has become such a popular destination for bread and coffee lovers. The bakery is small and intimate, with comfortable seating and soft lighting. It's the perfect place to relax and enjoy a cup of coffee and some bread before starting your day. The bakery also plays soft music in the background, adding to the cozy atmosphere while offering you a wide variety of bread, commitment to freshness and quality, and traditional baking methods, it's no wonder that locals and visitors alike keep coming back for more. it's easy to navigate due to its remarkable location no wonder why it's so popular today.
So, if you're looking for a great way to start your morning off right, head to Evia Lifestyle Center and make Bake My Day a part of your daily routine. Whether you're in the mood for a quick coffee and pastry or a pleasurable breakfast with friends and family, Bake My Day has got you covered. With its high-quality coffee, freshly baked bread, pleasurable environment, and friendly staff. And let's not forget about the friendly staff. The staff at Bake My Day is welcoming and knowledgeable, always happy to chat with customers and answer any questions they may have. They make every effort to ensure that customers have a positive experience and leave feeling satisfied and happy.
Read more: Why You Should Visit Evia Lifestyle Center in Daang Hari