In the ever-changing Philippine real estate market, knowledgeable investors are always searching for chances that provide long-term value in addition to monetary gains. As we move through the last quarter of the year, Crown Asia is highlighted. Crown Asia is a renowned real estate developer that has continuously shown itself to be a top option for individuals looking for the greatest investment properties in the nation. Crown Asia is a shining example of elegance, class, and sound financial management in the crowded Philippine real estate market.
Real Estate Philippines: A Market Overview
Developers like Crown Asia have been instrumental in reshaping in real estate industry, which has experienced phenomenal expansion in recent years. Due to factors like urbanization, economic growth, and the burgeoning middle class, there is an unprecedented demand for residential and commercial areas. Opportunities that offer a safe and comfortable lifestyle in addition to the possibility of money appreciation tend to attract investors.
Crown Asia Investment Properties: A Cut Above the Rest
Among the many options, investing in real estate properties in Crown Asia stands out as a shining example of quality. The company is a leader in the real estate industry because of its dedication to high-quality construction, creative design, and strategic locations. Crown Asia's varied portfolio accommodates a range of demands and preferences, regardless of experience level. Crown Asia makes sure that every asset, from opulent condominiums to posh residential neighborhoods, is the epitome of elegance and worth.
As we explore the factors that make Crown Asia homes unique in the Philippines real estate investment market, it is important to take the larger economic picture into consideration. The extraordinary results of Vista Land & Lifescapes Inc., the real estate holding company run by the incredibly successful Bilyonaryo Manny Villar, are one noteworthy indicator of Crown Asia's success. The company's impressive financial results, which include a 70.4 percent increase in net income in the nine months ending in September, highlight how strong the Philippine real estate market is.
Vista Land's Success Story: A Mirror to Crown Asia's Potential
The P8.22 billion increase in Vista Land's net income is indicative of the sector's resiliency and the profitability of well-executed real estate projects. The completion of sold inventories has resulted in an increase in revenues, which is a beneficial trend for companies such as Crown Asia. Vista Land's success story is a strong testament to the possibility of large returns on investment in the real estate industry, which is something that investors should take into consideration when weighing their alternatives.
Crown Asia, as a member of the Vista Land group, gains from Manny Villar's strategic insights and track record. Investors in Crown Asia properties are guaranteed to be purchasing not only a physical space but also a prudent and well-managed investment, thanks to the company's dedication to cost-efficiency measures, which is demonstrated by Vista Land's financial results.
Christmas Investments: Unwrapping the Gift of Real Estate
Investors are searching for investments that evoke a sense of joy and celebration as well as financial growth as the holiday season draws near. This sentiment is perfectly reflected in Crown Asia's investment properties, which offer a special chance for Christmas investments. Imagine the joy of being a home or condo owner in a community like Crown Asia, where celebrating is a way of life rather than just a seasonal event.
A property owned by Crown Asia represents an investment in a lifestyle that blends comfort, premium, and community. It's more than just a financial choice. Shared with neighbors who value the same high standards and high-quality lifestyle, the holiday season becomes even more memorable. For those looking for a home that transcends the conventional definition of real estate, Crown Asia is a great option because of its distinct sense of community.
Real Estate Investment in the Philippines: Securing Your Future
As the year draws to a close, investors are reviewing their holdings and looking for opportunities that combine growth and stability. A safe haven for people who recognize the long-term benefits of property ownership, Crown Asia stands out in the Philippines real estate investment market. The rise in interest income, rental income, and other revenue sources for Vista Land demonstrates the variety of ways in which real estate investments can yield profits.
Furthermore, Crown Asia's dedication to excellence doesn't stop at the building stage. Due to the company's commitment to preserving and increasing property values, investors are guaranteed to enjoy a good standard of living in addition to the potential for asset appreciation over time. Crown Asia stands out as a prudent and strategic option for investors due to its emphasis on long-term value, particularly in light of the constantly shifting real estate market dynamics.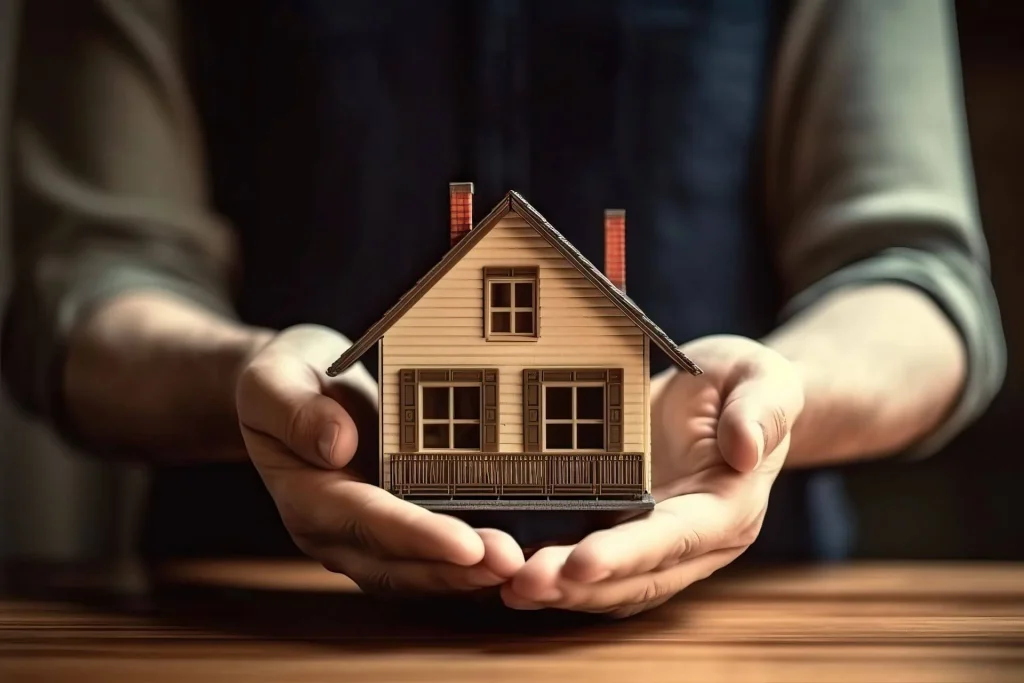 Crown Asia – Your Gateway to a Prosperous Future
In conclusion, investors hoping to make a smart and profitable investment in the Philippine real estate market have a special window of opportunity during the last quarter of the year. For those looking for the greatest investment properties, Crown Asia stands out thanks to Vista Land & Lifescapes Inc.'s success. The company is a shining star in the real estate industry because of its dedication to quality, innovation, and financial responsibility.
Purchasing a property investment in Crown Asia leaves a legacy for future generations in addition to the immediate financial rewards. Investors are further reassured by Vista Land & Lifescapes Inc.'s stability and reputation, which are enhanced by Manny Villar's wise leadership. The success of Vista Land is evidence of the company's tenacity and flexibility in negotiating the intricacies of the real estate industry. Assuring investors that their properties are part of a lineage dedicated to sustained growth and prosperity, Crown Asia carries on this legacy.
Moreover, Crown Asia continues to be at the forefront of innovation as the Philippine real estate market changes. The company's adoption of cutting-edge technologies and environmentally friendly procedures not only improves residents' quality of life but also establishes its properties as investments with a forward-thinking outlook. Crown Asia makes sure that its developments are not only aesthetically pleasing but also eco-friendly, in line with the global trend toward sustainable living in a time when environmental consciousness is crucial. This dedication adds another level of appeal for investors who value making profitable and ethical investments. Crown Asia represents an advancement in the real estate market by providing not only houses but also a vision of a time when sound financial management and responsible living coexist.
Read more: Why Crown Asia Properties are the Perfect Investment For You