'New Normal' in the Philippines and other countries all over the world entails looking over one's health by practicing social distancing, wearing masks when stepping out of your home religiously, sanitizing from time to time, and constantly filling up health declaration forms in public spaces. As we continue to live cautiously during the pandemic, industries opt to operate remotely or comply with a hybrid work setup (mix of remote and on-site schedules). According to a recent study by Flexjobs, respondents concluded that the most highlighted benefits of hybrid working or the remote work setup are less to no commute experience and more opportunities to save money. Meanwhile, the downside of a work-from-home setup includes distractions at home, technical problems, and fatigue.
Furthermore, this upheaval has brought about significant changes to every individual's way of living and how they cope with the ongoing, abrupt health crisis. While the advantages and disadvantages of the new normal are in continuous discussion, it is safe to say that all are missing out on numerous activities and daily tasks that require face-to-face interactions. It is now a luxury to go out and dine, or perhaps to catch up with your friends for a picnic lunch. Most of the time, people tend to refrain from staying long in a public space; thus, spending your idle time in your favorite coffee shop is now a challenge rather than normal.
Benefits of the Consumption of a Hot Cup of Coffee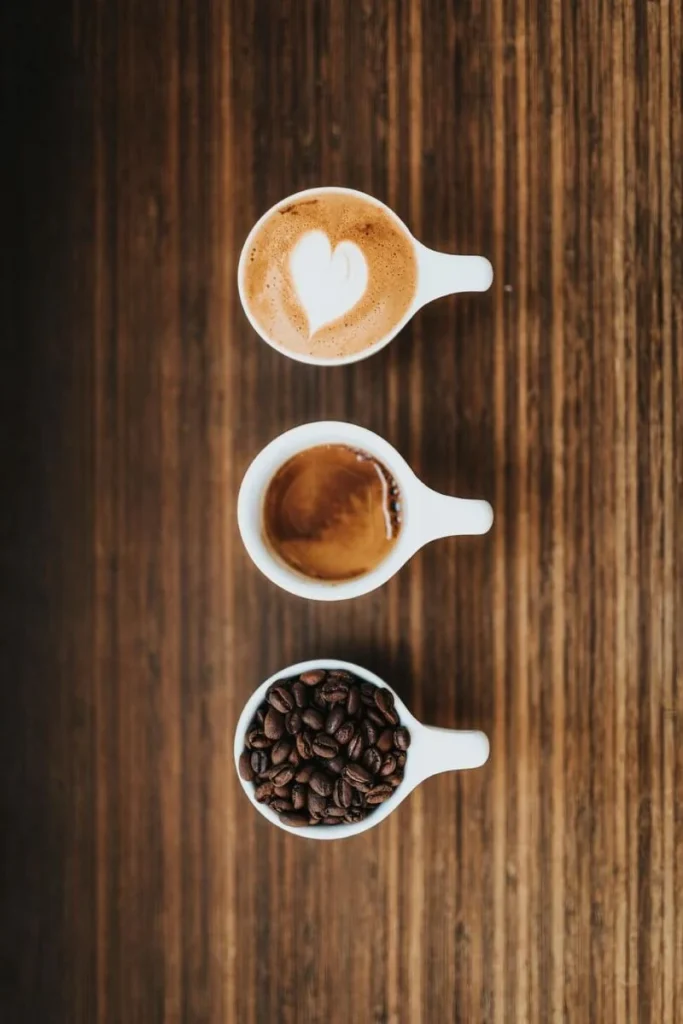 Most, if not all, can admittedly say that they have a taste for coffee. In fact, Each Filipino is bound to drink 3.78 kilograms of coffee every year by 2025. That's more than just a coffee break in a day! Individuals tend to cave in for a coffee run when starting their day or sustaining high levels of energy to go through their daily errands. Did you know that consuming the right amount of coffee reduces the risks of heart failure, liver cancer, and diabetes? It can also protect you from mental illnesses such as Parkinson's disease and Alzheimer's. To add to the list, coffee can also boost your mental and emotional health by decreasing the risks of depression by up to one-third. In this case, it not only helps you get through the day but through your living age!
Introducing: Dear Joe in Santa Rosa, Laguna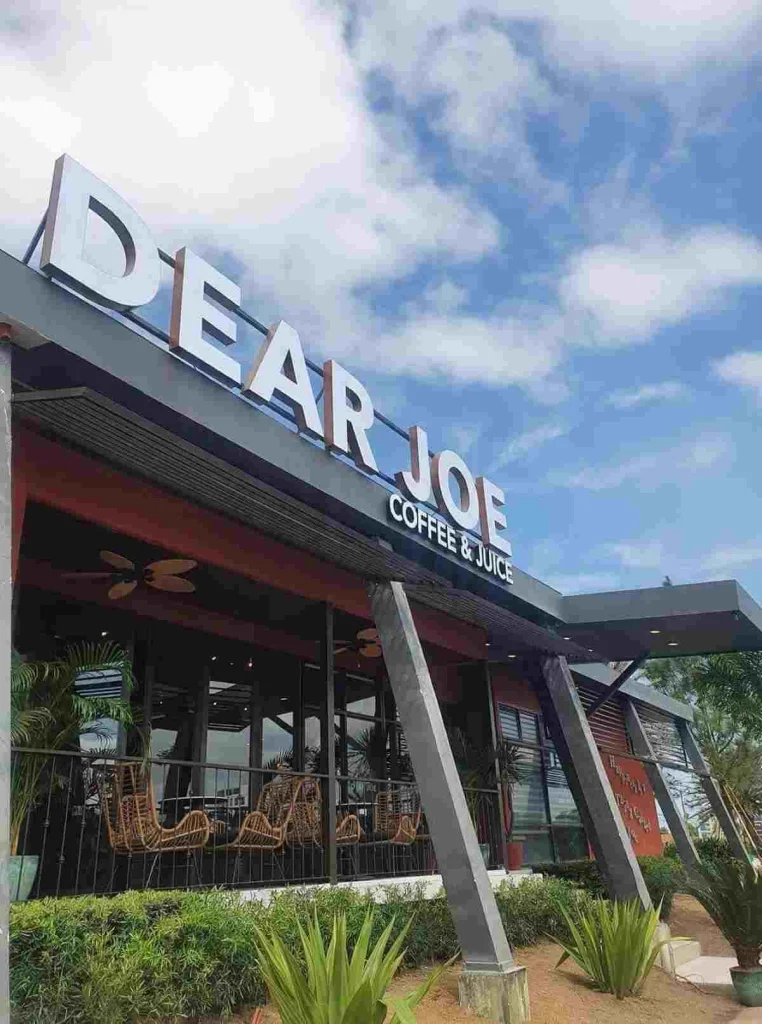 Now that we have established the wants and needs of coffee, we are sure that you are only reluctant to go and spend time in your favorite coffee shops because of the current health crisis and covid restrictions. Luckily, Filipino and foreign residents in Santa Rosa won't have to experience this dilemma because of the upcoming drive-thru café within the vicinity of Valenza in Santa Rosa, Laguna!
Have you heard of Dear Joe? This posh cafe has probably been buzzing up in your social media feed for its kick for hand-written letters. Dear Joe is the first handwriting cafe in the Philippines with over seven branches. While waiting for your so-loved, tasteful cup of coffee, you may write a short, heartwarming, hand-written letter to your friends, family, or even to yourself and have it sent out for only fifty pesos. The retro, American-themed cafe is also boasting of its aesthetically pleasing interior design as it follows its mother brand's eye for beauty and is tagged as the twenty-fourth (24th) most Instagramable cafe in the world by Big Seven Travels, the Coffee Project. The modern, rustic vibes partnered with indoor plants and chic wall decorations will definitely hand you a serene and calm coffee break experience. Apart from their well-thought-off and sweet coffee variants, their menu also includes scrumptious salads, pasta, pizzas, pastries, and other entrees that give you maximum café satisfaction.
The Drive-Through Cafe in the City of Sta Rosa? Yes, Please!
Moreover, if you just want to grab a quick bite of pastries or appease your coffee rush, you may go for Dear Joe's drive-through option. That's right, this cozy, American-themed cafe is one of the few coffee shops in Santa Rosa that offers a drive-through option! Now, you don't have to worry about your health; enjoy a nice cup of coffee in your own vehicle or at home.
What's better than a drive-through cafe? Living nearby Dear Joe. Fortunately for unit owners of condo for sale in Laguna and house and lot for sale in Sta Rosa Laguna, specifically Valenza and Valenza Mansions, they can freely enjoy the perks of living close to the most anticipated drive-through Dear Joe in the South. Residents may now jog their way to the cozy cafe while enjoying the community's Italian-inspired amenities – talk about premium living!
House and Lot for Sale in Sta Rosa Laguna | Valenza
Valenza is an upscale and vibrant residential community that offers prestigious living in a serene and secure environment while still having access to the comforts of the Metro. This 22-hectare Italian-inspired community in Sta. Rosa, Laguna reflects the unique and romantic vibe of Italy with its array of impressive Italian-inspired houses amidst a well-crafted neighborhood complete with picturesque statues, fountains, walkways, and a beautiful garden. Amenities of the community include a swimming pool, clubhouse, and spacious pocket gardens. Consisting of three phases, house and lot for sale in Laguna- Valenza, offers a wide variety of property choices such as house and lots (RFO and NRFO) and lots only. House models have floor areas ranging from 109 sqm to 221 sqm with 3-4 bedrooms.
Condo in Laguna | Valenza Mansions in Santa Rosa
Valenza Mansions is a 2.5-hectare condominium development condo in Laguna, an enclave at the massive 22-hectare Valenza community. Valenza Mansions is a premium first low-density, Italian-inspired condominium development launched in the city of Sta. Rosa, Laguna, and the only one nestled within a thriving, elegant, and highly secured community of Valenza. This condo for sale in Laguna consists of 8 mid-rise buildings with 3-12 stories. Situated along Sta. Rosa Tagaytay Road, this community boasts of a very prime location where no other condominium properties can top off. You may choose from a series of spacious RFO and pre-selling unit offerings such as a studio unit (33 sqm), 1 bedroom (40-51 sqm), 2 bedrooms (57-69 sqm), and 3 bedroom unit (70 sqm). Amenities include a leisure swimming pool, function room, fitness gym, and a garden area that will surely offer a breathable space for you to unwind. Your condo for sale in Valenza Mansions is a condo in Laguna amidst a sprawling community offering an unrivaled prestige that resides in its every detail.
A home in Sta. Rosa Laguna gives you access to various food hubs like Japanese restaurants and other specific cuisine restaurants, so check out our properties now!
Related Blog: The Best Coffee Shops Around Taguig City