Every Filipino from the land of Luzon, specifically and especially from Metro Manila and South Luzon, often yearns to go to the coziness of Tagaytay, quite the accessible and convenient Baguio but with a wondrous view with a volcano and the meatiest and softest of bulalo, and to the precious hidden gems of the azure waters of Batangas that tend to be underestimated, both such great places that everyone has fantasized the idea of checking out some pre-selling house and lot within the area, but there is one liability that makes them hesitate and eventually opt to go to the usual BGC or SM MOA for a weekend getaway no matter how tired they are from malls, as well as not bothering to check out any of the wondrous communities and the amazing pre-selling house and lot no matter how they want to be surrounded with new views–traffic.
The Problem of Going to Tagaytay City
Painful it is to admit but the roads that go to Tagaytay and Batangas are not really built for thousands of cars going along it all in one go, unlike Baguio City. The one-lane road in Tagaytay makes people's trips on what is supposed to be a 10-minute drive, become 2 hours. Sure, your children and your spouse will have no problem with this because they can just close their eyes and catch some Zzz, or if they do not get easily carsick, they can binge-watch together their favorite series but how about you? No matter how sleepy you are or how much you want to watch what they are watching, you cannot. You have to keep your eyes on the road. Well, on the vehicle in front of you because of the incredible traffic.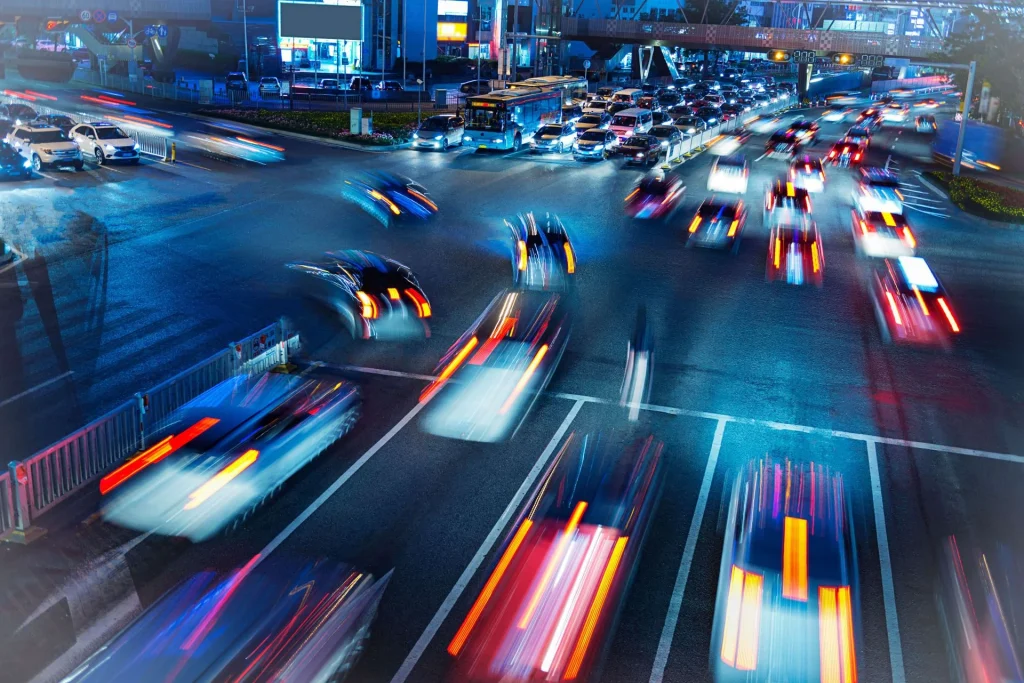 You deserve the best of the two things: giving your dear family the weekend trip and the pre-selling house and lot they absolutely deserve and being able to do so without much hardship coming from your end.
Thankfully, the cries and yearnings for better roads towards the Tagaytay's coziness and Batangas' beauty have been heard and an expressway will soon connect you all towards these two Instagram-worthy places: the Cavite–Tagaytay–Batangas Expressway.
Easier Access to Tagaytay City with the CTBEX
The Cavite–Tagaytay–Batangas Expressway (CTBEX) will be a 50.42-kilometer (31.33 mi to be more exact) expressway that will connect the already constructed Cavite–Laguna Expressway (CALAX) through the Silang East Interchange. This new route will go from the municipality of Silang, Cavite (where the traffic usually starts) to J.P. Laurel Street (Ternate–Nasugbu Road) in the municipality of Nasugbu, Batangas, which is situated in the western part of the expressway. To include the rest of its areas, the road will also go through the Amadeo, Indang, Mendez, and Alfonso in Cavite, and will have its endpoint in Nasugbu, Batangas.
Its main objective? Similarly to our sentiments, it is to unclog Cavite's arguably most commercial area, Tagaytay, and its main highway which has been tormenting many Filipinos during their trips to the many tourism developments of both Tagaytay and Nasugbu areas.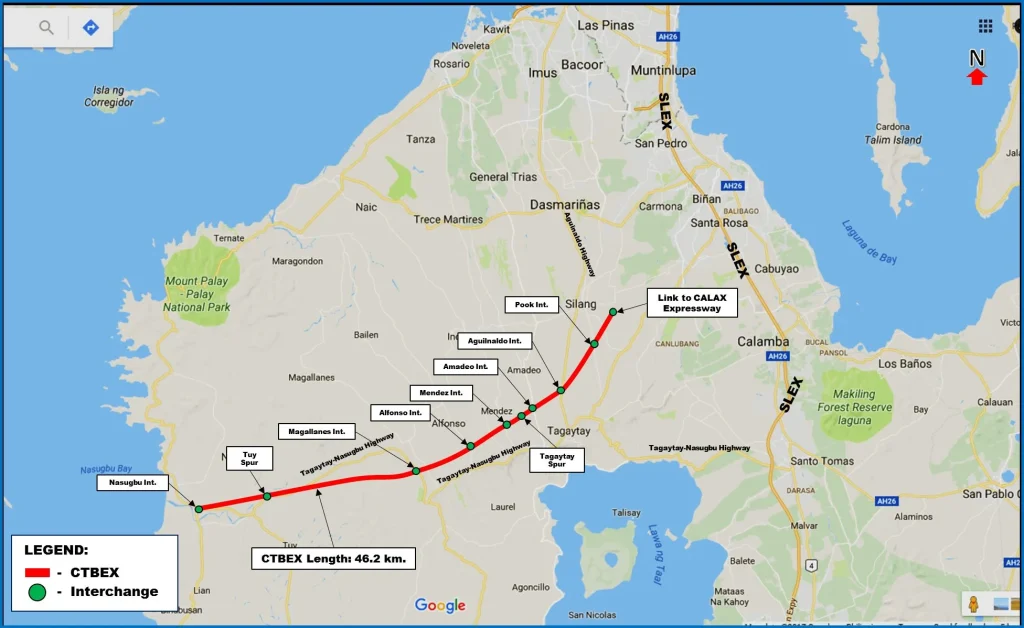 Photo from dpwh.gov.ph
Plans for a New Expressway
Actually, this plan is already long overdue for it was proposed last 2016 to the National Economic Development Authority or NEDA. Though six years may have already passed, we must take note of the saying that good things come to those who wait. No one wants a half-heartedly done project, right? Especially when doing so could lead to road accidents.
It was Metro Pacific Tollways Corp's idea that the economic growth in the western part of southern Luzon would boom even further. This plan then went under scrutiny by the government then finally the Department of Public Works and Highways (DPWH) awarded the original proponent status to its spearheader, the Metro Pacific Tollways South Corporation (MPT South) in July 2018. Metro Pacific had expected the Swiss Challenge for this project by the end of 2021 or early 2022. The Swiss Challenge refers to the form of public procurement operated in some jurisdictions, which requires authorization from the public and has received a bid that is unsolicited for a public project. It also refers to the provided services of the government in order to publish the said bid and invite one or two more parties to sweeten up the deal.
The CTBEX project will have interchanges, 8 in total, a couple of spur roads as well as overpasses.
Examining the plan proposal of CTBEX on the official Public-Private Partnership (PPP) website, this expressway will contain four lanes. This will be such a big help to the current dilemma of having the main highways going to Tagaytay and Batangas having only two if not one lanes. A whopping P25.18 billion will be dedicated to this project. As the definition of the Swiss Challenge had imparted, CTBEX will have two private sectors to assist with its completion: MPCALA Holdings and MPTC. The Department of Public Works and Highways (DPWH) reportedly gave the green light to MPTC the original proponent status back in 2018.
Actually, the news of such a project went public when San Miguel Corporation (SMC) announced that they would be building a new tollway. The announcement took the form of a letter addressed to the Philippine Stock Exchange. However, take note that our CTBEX will be built by Metro Pacific Tollways South Corporation (MPT South). Not San Miguel Corporation's (SMC). This is because SMC will build a whole new road called the Cavite-Batangas Expressway (CBEX). They received the go-signal to build CBEX from the Cavite LGU last June 30.
Lastly, based on the last report by The Philippine Star, the PPP selection committee of Cavite will now begin the selection process for CBEX.
Completed expressways such as the North Luzon Expressway, South Luzon Expressway, Manila-Cavite Expressway, and more have given Filipinos easier access to places that were previously very hard to visit.
Truly, this project will be exciting news to all of us. We will have better and easier access to the country's best bulalo and most aesthetically pleasing Starbucks as well as world-class beaches that save us an airplane ticket. But, not only that, but the citizens of Cavite and Batangas can very much take this as an opportunity for them to visit our city life and the fast-paced world as well. After all, it has always been the human spirit to be restless and explore.
Read more: Cavite-Tagaytay-Batangas Expressway: Fast Travel to Tagaytay Is Coming Soon