As homeowners prepare to settle into their new condo in Las Piñas, it is apparent that the majority of them are looking forward to exploring a variety of new things and fun recreational activities in and around their neighborhood, like being in a serene environment, having quick access to highways, and being close to several shopping centers.
Many advantages come with owning a property in Las Piñas, some of which can also be enjoyed by tourists who choose to rent a condo in Las Piñas for the whole duration of their journey in the Philippines. These advantages include exploring different cafés and restaurants around Las Piñas, having a redefined shopping experience, touring the various tourist attractions in Metro Manila, and many more.
Furthermore, as new homeowners regularly visit their property, some of them have a tendency to seek a short break, a spot to have lunch, or even search for a location where they might run errands that weren't planned.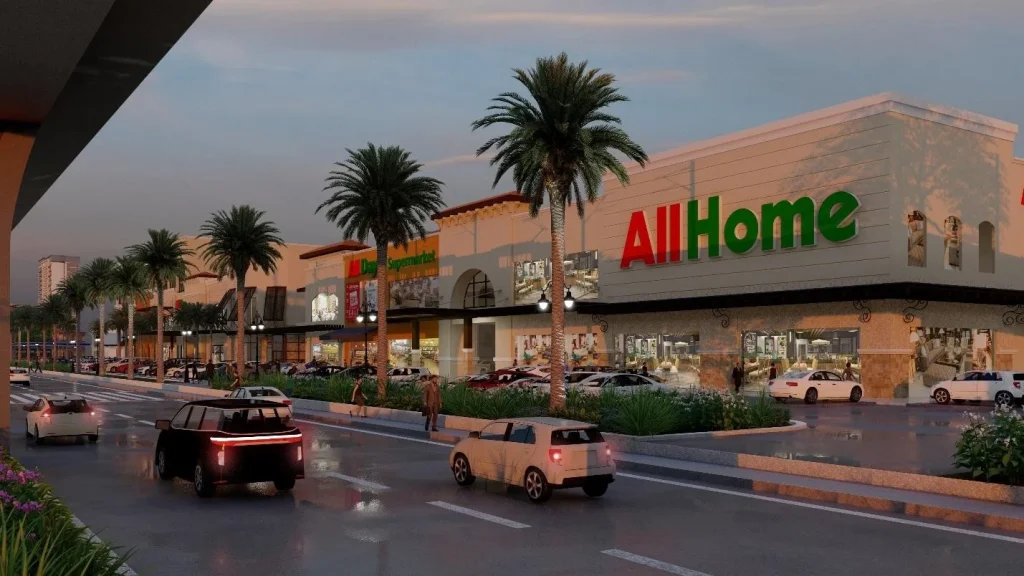 Fortunately, Vista Mall Global South which is managed by Vista Malls that also manages Evia Lifestyle Center, is located along the C5 extension in Las Piñas, which makes it an accessible area, most especially for the residents of Las Piñas and Parañaque — to obtain access to a redefined shopping experience.
However, given that they have either recently moved in or are still unfamiliar with their new home, it is also undeniable that the majority of new homeowners are only vaguely aware of what they can do when they visit Vista Mall Global South.
Hence, this article will highlight a few things that can be done when visiting this particular Vista Mall: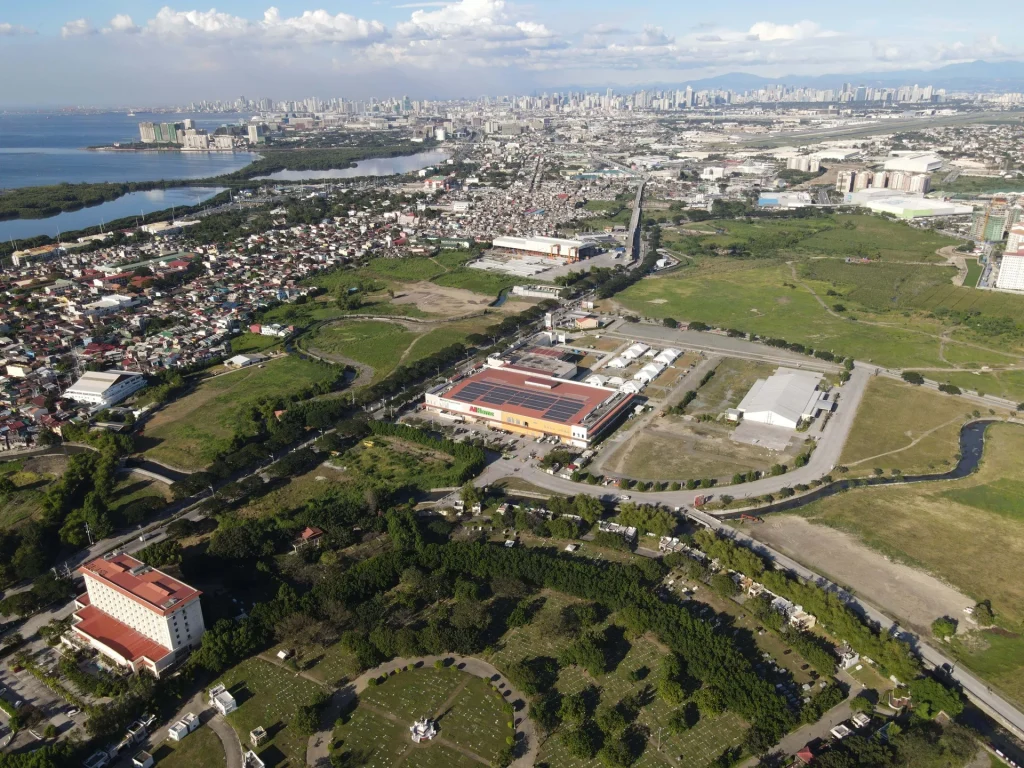 Access to countless selections for home improvement
As homeowners move into their new condo in Las Piñas, a lot of them prefer to buy their home furnishings and décor after everything is set up and once their turnover officially commences. Some individuals begin searching and making furniture purchases after they get confirmation from the developer that they may fully furnish their new home, whereas others wait until the very last minute as they are simply too busy at work.
With this in mind, individuals should not worry about traveling too far from their homes since all Vista Mall branches offer a one-stop shop to all of their customers, where all of their housing and construction needs can be found. Likewise, individuals can visit Vista Mall Global South as it is no different from other branches, considering that the top products from the AllValue portfolio, such as AllHome, are also available in this branch.
AllHome offers a wide selection of high-quality home improvement products all under one roof, including hardware, appliances, furniture for indoor and outdoor use, home goods, décor, and even electronic devices. This can make things easier for individuals to shop for their home essentials given that AllHome is a one-stop shop for ALL of your home needs. Vignettes showcasing various ways to style a living room, bedroom, kitchen, dining area, home office, and perhaps even outdoor areas can be seen throughout the stores. These creative sets help individuals envision how they want their space to look.
Grocery run
Finding out how close they are to grocery stores and places where they could rush to as soon as they ran out of supplies or when they least anticipate needing something is a crucial factor and top priority for a lot of people.
With a focus on meeting the demands of convenience-oriented shoppers and offering an elevated refreshed, world-class grocery experience, Vista Mall Global South is fortunate to have both a convenience store and supermarket through AllDay Supermarket.
With their affordable fast food meals like siopao, hotdogs, pizza, soft-serve sundaes, and sandwiches, salads, and desserts produced fresh daily, AllDay convenience store goes above and beyond giving a pleasingly diverse assortment of grocery products to everyone. With this, people could go through AllDay if they wanted to grab a quick snack before returning to work or just eat fast food in general if they couldn't wait any longer.
Additionally, by combining store aesthetics, comfort, accessibility, and convenience, AllDay supermarket is delighted to provide an enhanced in-store customer experience. Its supermarkets, which are significantly distinct from other local supermarkets in terms of store atmosphere and customer experience, draw inspiration from the best-in-class supermarkets around the world. The goal of AllDay stores is to improve the shopping experience of their customers by offering broader aisles, regulated lighting, and a unique visual experience. It makes sure that each store has its own individual aesthetics, and local characteristics that are specific to each business, and that no two stores are exactly the same.
Lastly, residents can also enjoy shopping at AllDay since it placed a high value on continuous innovation to modernize the grocery buying experience. Self-checkout kiosks have been designed and implemented in two AllDay Supermarkets, assisting in enhancing the shopping and payment experience for customers.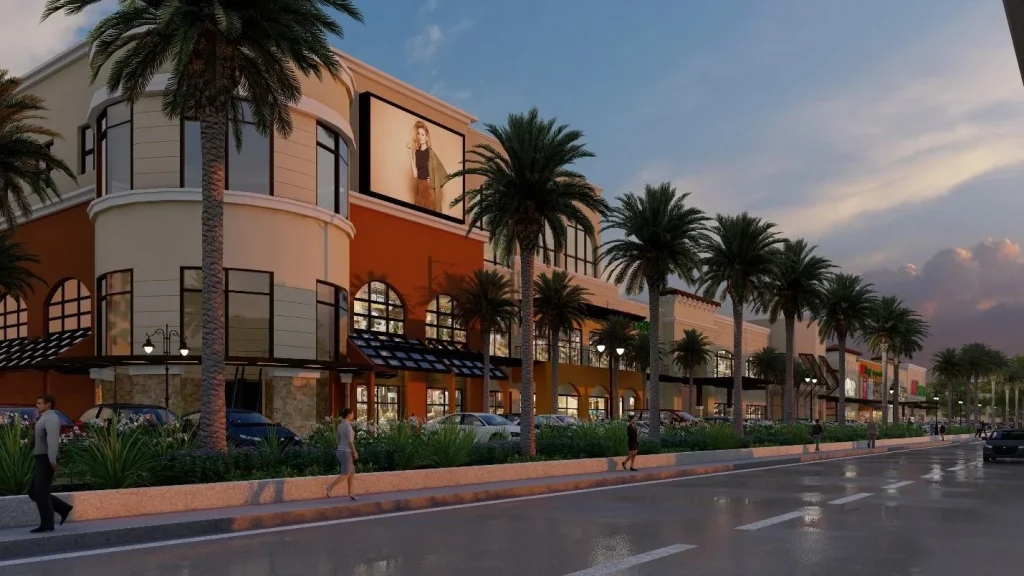 Dining in or Take out
Being located near Vista Mall Global South gives Las Piñas residents the advantage of being nearby restaurants that offer a variety of options, many of which are popular, and from which they can choose whether to dine in or order takeout.
The Vista Mall Global South restaurants offer its customers a top-notch experience by offering a wide variety of menu items as well as both local and foreign dining options, including All American, Bake My Day, Modern Shanghai, Gastroville, Shakey's, and a handful of other eateries.
Individuals might further extend their break by stopping by Coffee Project, which is also located in the aforementioned mall, for a cup of coffee after lunch.
Shop 'till you drop
When planning to visit a mall, it is evident that every individual's top mind is shopping. Your new go-to retailer for all of your lifestyle necessities can be Market Liberty. With over 200 brands already housed and open in one of the largest multi-brand lifestyle stores, Market Liberty hopes to be able to assist small businesses that are unable to afford to run their own stalls in shopping centers.
With selections ranging from apparel to skincare and even art supplies, individuals can shop for their lifestyle to the fullest without exceeding their budget. They have a wide range of options to choose from, so they can freely spend their time exploring every corner and make purchases for their wants and needs without worrying.
Read more: A Short Investor Guide for Las Piñas City