The COVID-19 pandemic has brought us problems we are striving to conquer until now. Thankfully, due to the perseverance of scientists all over the world, COVID vaccines are now available to the public. Vaccination is a quick, safe, and efficient technique to safeguard against contagious viruses before they become infected. It boosts the immune system by utilizing your body's own defense to create resistance to specific pathogens. Further, it also trains your immune system to make antibodies in the same way that it does when you are exposed to an illness. Vaccines, on a broader note, do not cause disease or place you in danger of complications as they only include killed or weakened forms of pathogens like viruses or bacteria. Hence, getting your doses of the COVID vaccine is very crucial in contributing to the pandemic's end.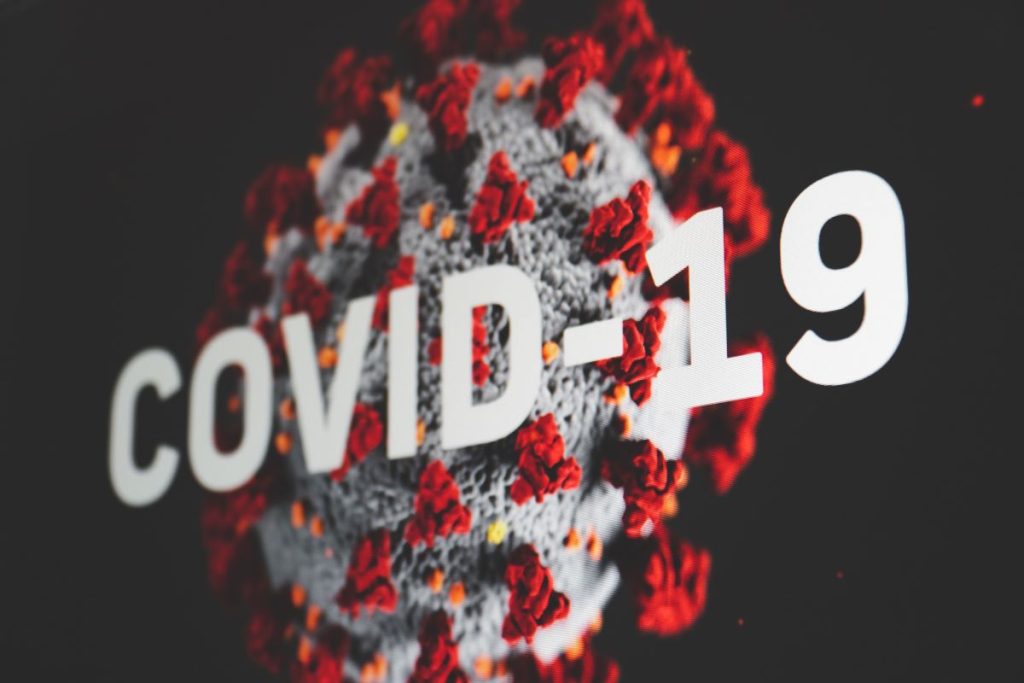 Getting vaccinated in this time of crisis can be a life-changing experience for you, your loved ones, your community, and the rest of the world. Still, it is given that this can be stressful, particularly if you have been secluded at home for several months or are concerned about immunization. It would help to keep in mind that getting complete doses of the COVID vaccine will protect both you and the people around you. Below is a guide—from the World Health Organization (WHO) and UNICEF—on what to do before, during, and after a COVID-19 vaccination.
What to Do Before Getting a COVID Vaccine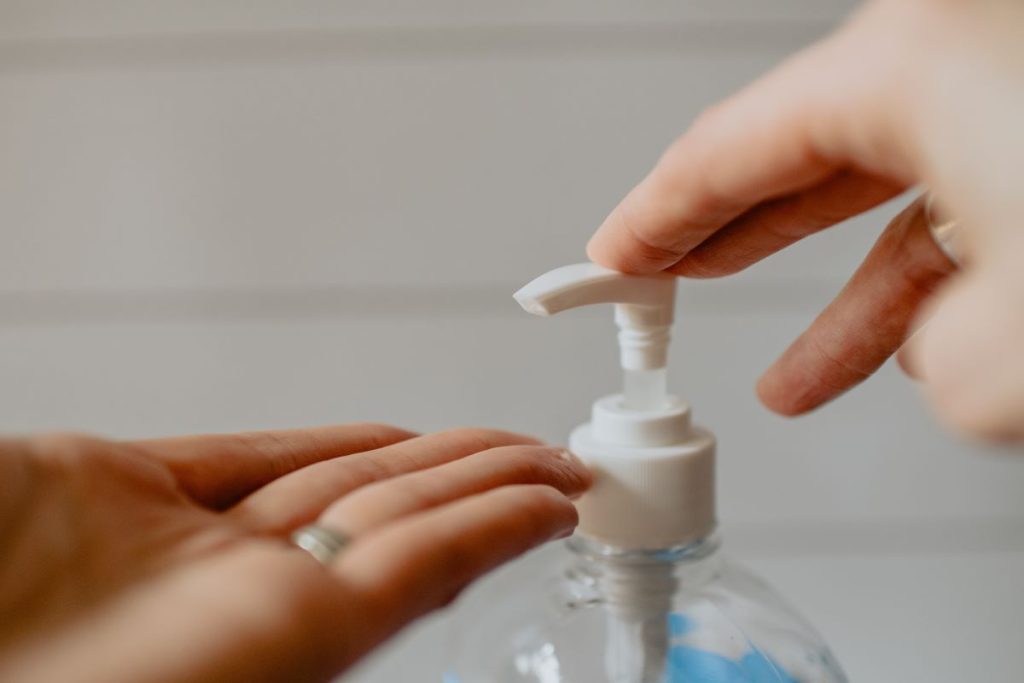 Whether or not you have been infected with COVID-19, you should still get vaccinated. That is because scientists are not sure how long you'll be safe from becoming sick after recovering from COVID-19. In patients who overcame COVID-19, studies indicate that vaccination gives a strong boost in resistance. Below are things to do before you get your COVID vaccine.
Search for guides.
Obtain accurate immunization information from a reputable source, such as the Department of Health (DOH), WHO, or UNICEF
Learn more about the various COVID-19 vaccines and how they function. Include also in your research how vaccinations are being administered throughout your area.
Validate vaccine information you see online, especially if it comes from unknown sources.
Make your preparations.
Ensure that you have a mask that fits tightly and comfortably.
Bring your hand sanitizer with you.
Make sure the code or number sent to you by the registration website you signed up on is ready.
Have your valid IDs ready.
Learn how and where to get the COVID vaccine.
Craft a travel plan so you do not have to ask people where to go.
Wear sleeveless or short-sleeved shirts that can be rolled up to provide health workers quick access to your arm.
Check your condition – if you have symptoms
Check if you have COVID-19 or the symptoms on the day of the visit. Do not attend your immunization appointment if you are experiencing some.
Notify your immunization center, by message, phone call, or email, that you will be unable to join your appointment due to COVID-19 symptoms.
What to Do While Getting a COVID Vaccine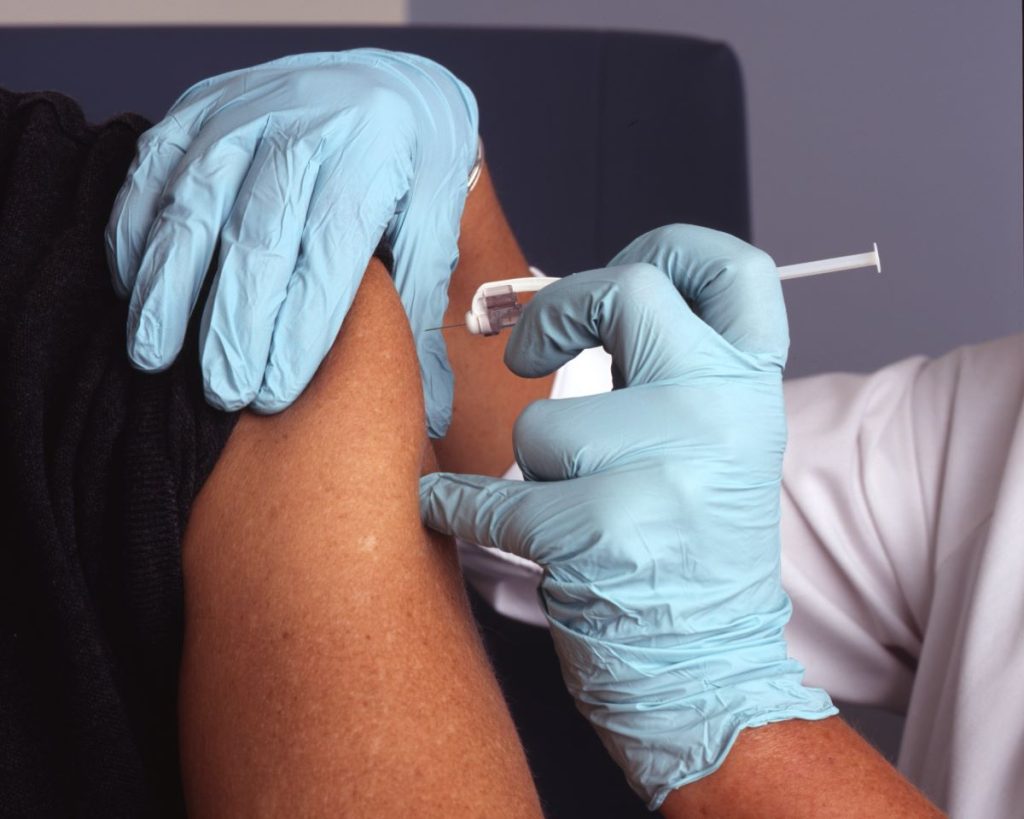 Your medical history will play a big role in selecting whether or not you should get vaccinated and which vaccines are right for you. As a result, it is critical that you take the health screening seriously.
Make sure you are wearing your mask at all times.
Once your mask is on and correctly adjusted, do not touch it.
Keep distance.
Bear in mind to maintain a space of at least a meter between yourself and others.
Hygiene first.
After handling door handles, surfaces, or furniture, sanitize or wash your hands.
Avoid touching your face.
Lastly, always keep your hands away from your face to avoid infection.
What to Do After Getting a COVID Vaccine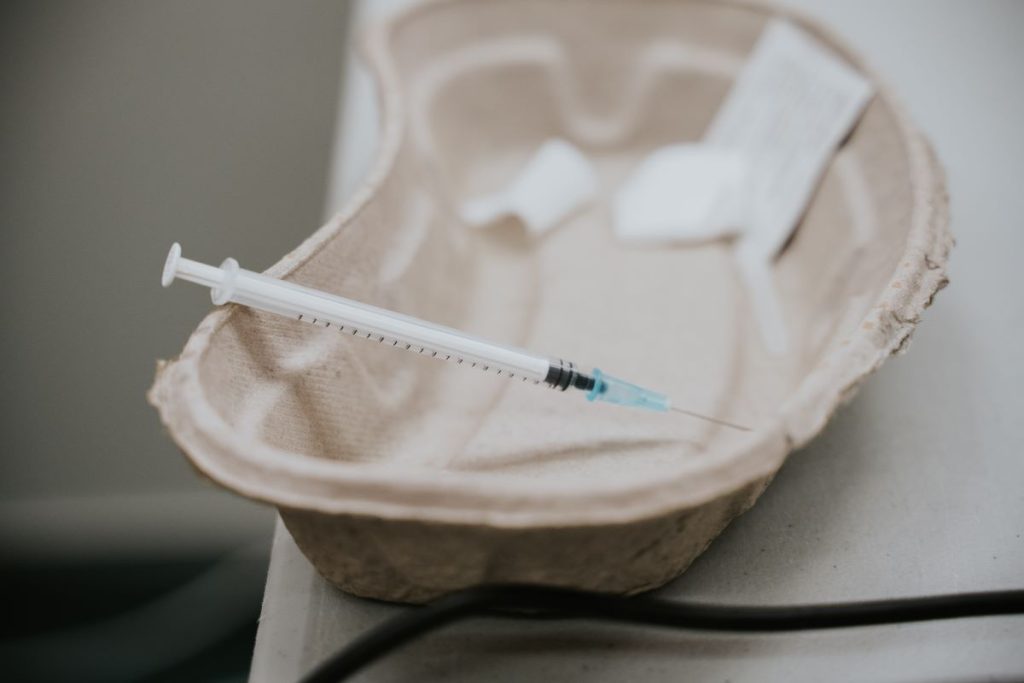 Some adverse effects are typical and expected after vaccination. Side effects indicate that your body is developing immunological defenses. Here is what to do after you get your vaccine.
Remain at the vaccination clinic during your observation period.
Keep an eye on your reaction to the vaccine to make sure you do not have any serious adverse effects. Here are the common side effects observed with COVID-19 vaccines, according to UNICEF:
Wheezing, difficulties in breathing, or shortness of breath
Joint pain or muscle aches
Chills or mild fever
Tiredness
Some pain, swelling, and redness on the arm where you received the vaccine
Headaches
Itching
Once you see any of these negative effects, let a health worker know ASAP.
Make sure you know when your next vaccination appointment is before you leave your first one.
Taking Care of Yourself While Waiting for the Vaccine to Fully Kick in
It is critical that you keep taking precautions once you've been vaccinated. This is because COVID-19 vaccines have been shown to prevent people from contracting the virus, but we do not yet know if they also prevent people from infecting others.
Most COVID-19 vaccinations require two doses to be effective. Your body takes time to develop immunity, and you may not be safe against the virus until two weeks after your second shot. It could be many weeks or longer between your first and second appointment, so make sure you remember!
For 1-2 days, some patients may experience fever, muscle soreness, edema, redness, pain, or a tingling feeling at the injection part of their arm. Make sure you are getting enough water. If you have side effects, it can be difficult for you to perform daily tasks for a few days. Apply a cool, clean, moist towel to the place where you received the vaccine to relieve any soreness or discomfort. Any of these symptoms, however, can be relieved with paracetamol. If you do, make sure you follow the pharmacist's or provider's dosage guidelines. Inform the healthcare provider who gave you the vaccine if your symptoms become more severe or linger longer than a week.
Types of COVID Vaccine
Johnson & Johnson (J&J)
During the pandemic, J&J's Janssen Pharmaceutica business in Belgium created a single-dose coronavirus vaccine, a pioneer among the major pharmaceutical companies. According to the US Centers for Disease Control and Prevention (CDC), the Janssen vaccine provides "substantial protection" against the virus. The J&J vaccine was the first COVID-19 vaccine to be evaluated in the Philippines for late-stage studies. In April, the local FDA approved the Janssen shot for emergency usage.
Pfizer-BioNTech
in the midst of the COVID-19 pandemic, Pfizer teamed up with BioNTech of Germany to develop Comirnaty, a first-of-its-kind COVID-19 vaccine. It was the first vaccination to acquire an emergency use authorization (EUA) from the Food and Drug Administration (FDA) in both the United States and the Philippines. With Pfizer, the Philippines just inked its largest vaccine supply deal, totaling 40 million doses. According to Rappler, while the local FDA is considering amending the approval to allow vaccination for youngsters aged 12 to 15, the DOH is still evaluating the children's priority status.
Oxford-AstraZeneca
Last January, the Philippine FDA gave the Oxford-AstraZeneca vaccine a EUA. Due to warnings that the vaccination could induce blood clots, it was put on hold for two weeks. After health officials assured that the vaccine's advantages exceeded its risks, the vaccination program began in April.
Sinovac Biotech
Sinovac Biotech Ltd., a Chinese pharmaceutical business specializing in the research and development of vaccines for human contagious diseases, has developed a wide range of vaccines. CoronaVac, the company's COVID-19 vaccine, was initially criticized for its low efficacy rate and lack of data transparency in clinical studies. It was also disputed by the public and healthcare personnel in the Philippines, where the government elected to acquire the vaccine despite concerns about its effectiveness and higher cost compared to alternative vaccines.
Gamaleya National Center of Epidemiology and Microbiology
Putin declared in 2020 that Gamaleya's Sputnik V was the first COVID-19 vaccine to be registered worldwide, but he did not provide any data for further assessment. This sparked doubts about the vaccine's efficacy. The Lancet, a British medical publication, recently published an article that expressed concerns about problematic phase 3 studies and data access to validate vaccine results. In March, the local FDA handed Sputnik V its fourth EUA approval. Since then, the Philippines has received the first batch of Gamaleya vaccines, with the government negotiating for 20 million doses to continue its mass vaccination campaign.
Each vaccination requires time for your body to develop resistance. Two weeks after receiving their second dosage of the Pfizer-BioNTech or Moderna COVID-19 vaccine, or two weeks after receiving the single-dose J&J/Janssen COVID-19 vaccine, they are deemed fully immunized. Until you are immunized, you should continue to use all available techniques to protect yourself and others.
Should you have more questions regarding the vaccination campaign here in the Philippines, DOH has COVID infographic guidelines to rely on for quick FAQs the public will need.
Status of Vaccination Campaigns in the Philippines
The Philippines has the second-highest rate of COVID-19 infection in Southeast Asia, has seven brands of vaccines in its possession, but implementation has been poor. Today, only about 1% of the country's 108 million people are properly inoculated.
The Sinovac vaccine from China, which has a 67% efficacy rate, makes up the majority of the doses accessible in the Philippines. Only roughly 200,000 doses of the Pfizer vaccine, which has a 95% efficacy rate, are accessible, and none of the Moderna vaccines are obtainable.
Further, if you are not aware yet, local governments will no longer be able to publicize which brand of coronavirus vaccinations would be available at inoculation locations, according to DOH as mentioned by CNN in an article. In fact, due to this news, hundreds of people queued at a facility in Manila after learning that the Pfizer vaccine will be distributed there.
"What we're going to enforce now is brand agnostic," Undersecretary Myrna Cabotaje told CNN Philippines' The Source. Only people lined up at a vaccination site will then be told which shot they will get and "if they do not like the vaccines that are given during that time, then they go to the end of the line," Cabotaje emphasized.
This pushes more Filipinos to become skeptical about getting the COVID vaccine. However, it is more important to keep in mind that vaccines can do more than harm, especially now that we are in a pandemic.
DOH issued a statement supporting the claim. The department emphasized that all COVID-19 vaccinations provided by the Philippine Food and Drug Administration (FDA) with an Emergency Use Authorization (EUA) are effective and safe. Further, DOH stated that a vaccine must go through a thorough examination procedure including the Department of Science and Technology, the FDA, and numerous vaccine-relevant experts before receiving a EUA.
The Health Department also noted that the decision to not announce vaccine brands in advance "will not take away the right of individuals to be informed of the vaccine they are taking, as the vaccination process entails on-site vaccine education, proper recording using vaccination cards, and monitoring for Adverse Events Following Immunization."
Taking Care of Your Physical Health Amidst the Pandemic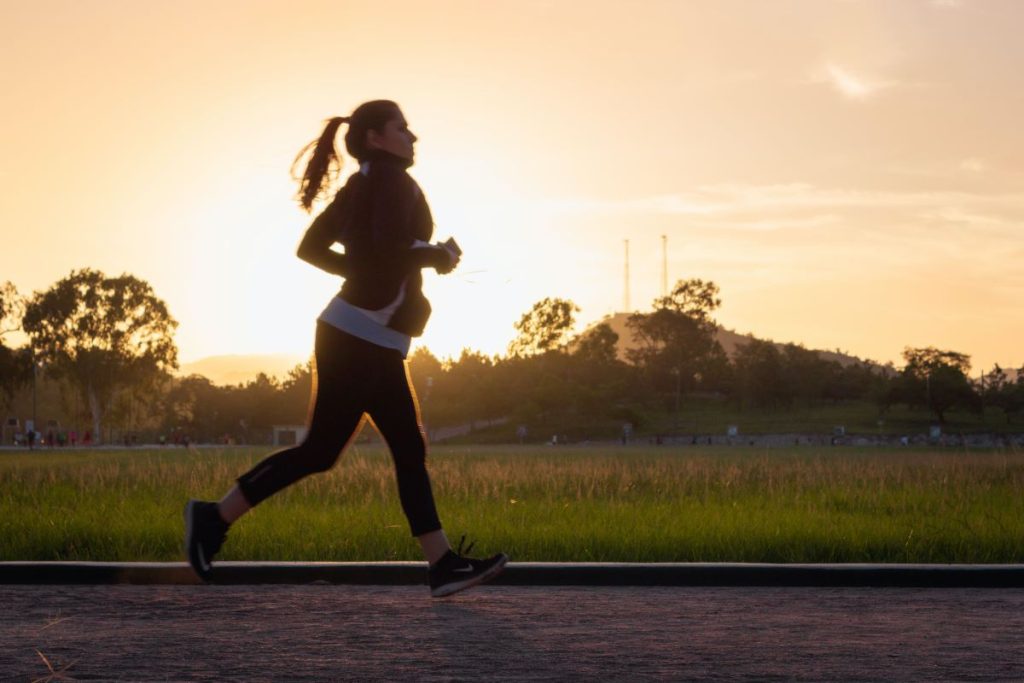 This pushes more Filipinos to become skeptical about getting the COVID vaccine. However, it is more important to keep in mind that vaccines can do more than harm, especially now that we are in a pandemic. Taking care of your and your family's physical well-being is crucial since we are in a pandemic. Settling into an environment where nature is close, and the community is not crowded is a good start to a better quality of life. If you are looking forward to facing a new chapter of your life amid the pandemic, consider looking up a house and lot for sale in Sta. Rosa Laguna. Stay close to a greener environment without having to compromise your family's health and basic needs. Should you have questions on how to get started, Crown Asia is here to help you every step of the way. See our list of house and lot for sale in Laguna and see which home suits your family best. It is never too late to indulge in new, prosperous beginnings.
Related Blog: Just Got Vaccinated, What Now?