The last eight months of 2022 have been a whirlwind for the Philippine Real Estate Industry. With the mainstream rollout of vaccination and the COVID alert levels in major cities and provinces at constant alert level 1, the Philippine economy has opened up, attracting more businesses to resume at full capacity and employees working on site.
The government projected a major rebound in the economy and the easing of mobility restrictions has increased consumer activities and spending for real estate investments. With these factors, Colliers, a premier national real estate research firm, saw tremendous opportunities for the property market in the country at the start of the year. It is advised that a purchase of a house and lot for sale or a condo for sale towards the end of 2022 is a smart financial move.
But will this momentum continue until the end of 2022? 
In this article, we explore what we can expect from the Philippine Real Estate Industry in the last four months of the year. Specifically, we will look into the projected economic outlook of the country, and how the different areas inside and outside of real estate properties – office, residential, retail, and tourism – will perform in the upcoming months. 
What Can We Expect to Happen in the Philippine Real Estate Industry in the Remaining Months of 2022?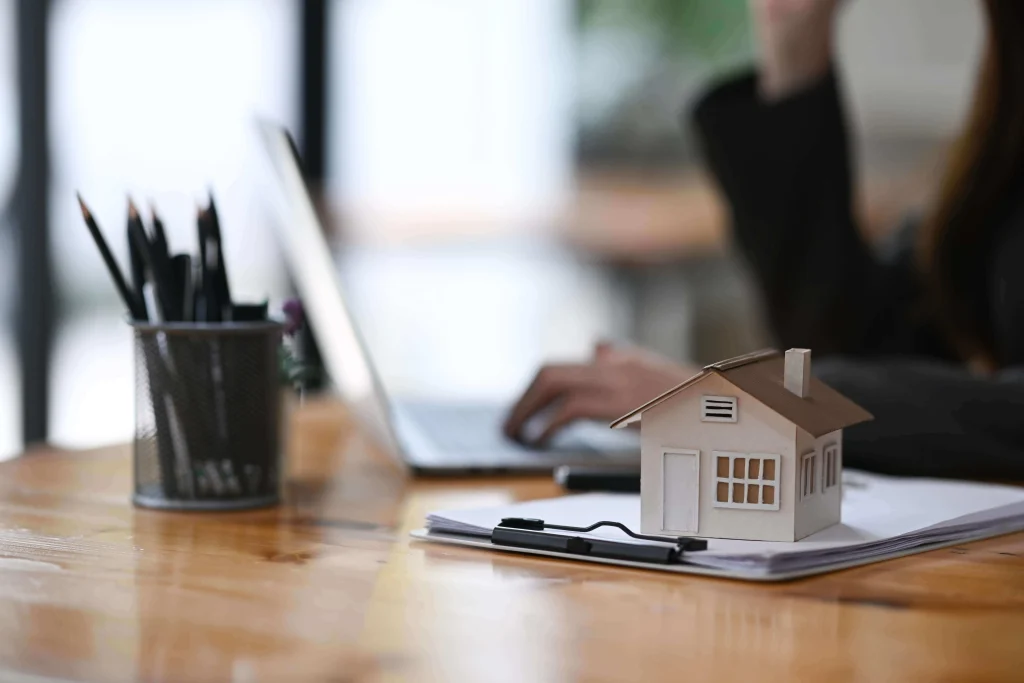 Economy
1. The Philippine economy is recovering despite inflation
The Asian Development Bank says that the Philippine economy will grow at least 6.5% in 2022 – quite a jump from its previous forecast of 6.0% in April of this year. This is still despite the rising inflation which risks dampening the recovery that the country will experience in the next months. ADB Philippines Country Director Kelly Bird says that the economy's recovery will depend on the pick-up in employment, remittances inflows from Overseas Filipino Workers, expansion in private investments, and large public infrastructure projects.
The Philippine economy recovering as a whole would also entail that the Real Estate Market is bound to grow once again. 
2. Foreign investors will increase
Foreign investments entering the country this year have so far totaled Php 36.49 billion. The leading investor is the U.S. committing Php 13.4 billion, followed by Taiwan with Php 4.4 billion, and Japan with Php 4.3 billion.
Why is this important?
More investments mean that the government can create more projects that can generate more jobs. We can expect that approved projects this year will generate more than 24,000 jobs. More jobs will also create more demand for workspaces, which will benefit real estate companies that can lease out their buildings for commercial real estate and business usage. 
3. Expect the new government impose fewer lockdowns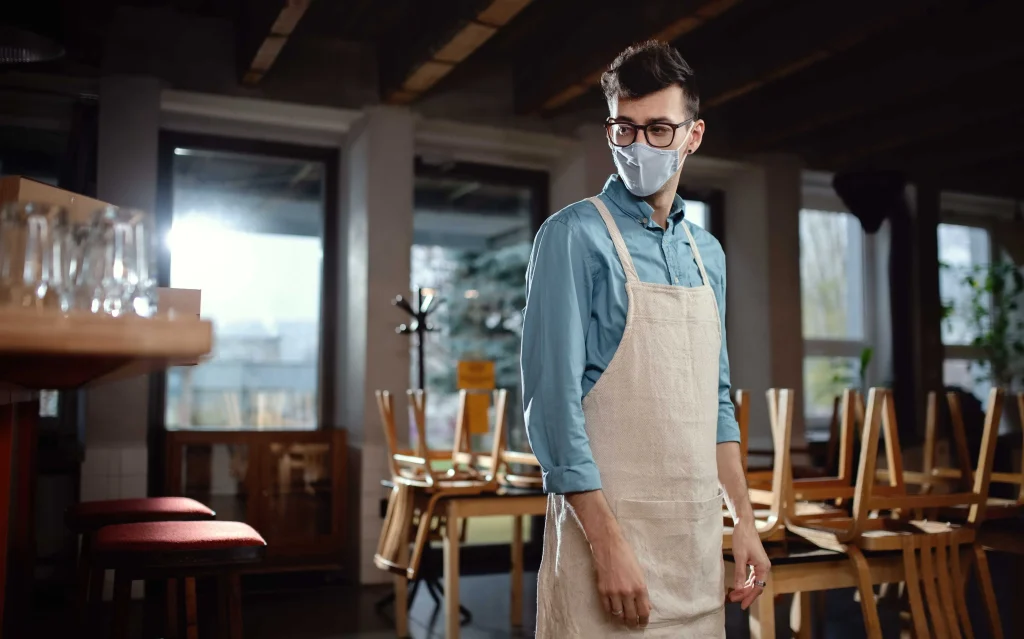 From his first SONA, the new President Ferdinand Marcos has made it clear that his administration is determined to return to business as usual. With this, he is reluctant to impose more lockdowns as this will impede growing business activities. 
Office Real Estate Sector Leading the Race Towards Recovery
1. Office real estate will perform better than in 2021
Colliers found that the first quarter of 2022 experienced an increase in office real estate supply from about 100 000 sq. m. in the fourth quarter of 2021 to around 300 000 square meters. More than that, the research firm projects that new office real estate supply will reach 800 000 square meters up 30% from 2021 completions. This means that the office real estate market is prepared to take up more demand from companies looking to get back for onsite work. 
Office transactions in the capital region totaled almost 150,000 square meters, which is a 30% increase from last year. Traditional and outsourcing firms took up the majority of the space during the period. 
2. BPO companies will continue to be top buyers
Since more companies are going to the Philippines to offshore and outsource their businesses, business process outsourcing (BPO) is expected to launch the real estate industry further in 2022. We can expect that the leasing of condominiums and office spaces, especially in major cities, will escalate in the upcoming months. 
According to Leechiu Property Consultants (LPC), the fast expansion of the IT-BPM sector will likely bring the demand close to the level in 2016 at 647,000 sqm. As of the second quarter of  2022, actual office usage was already at almost half that number. This is the highest office usage since the start of the pandemic.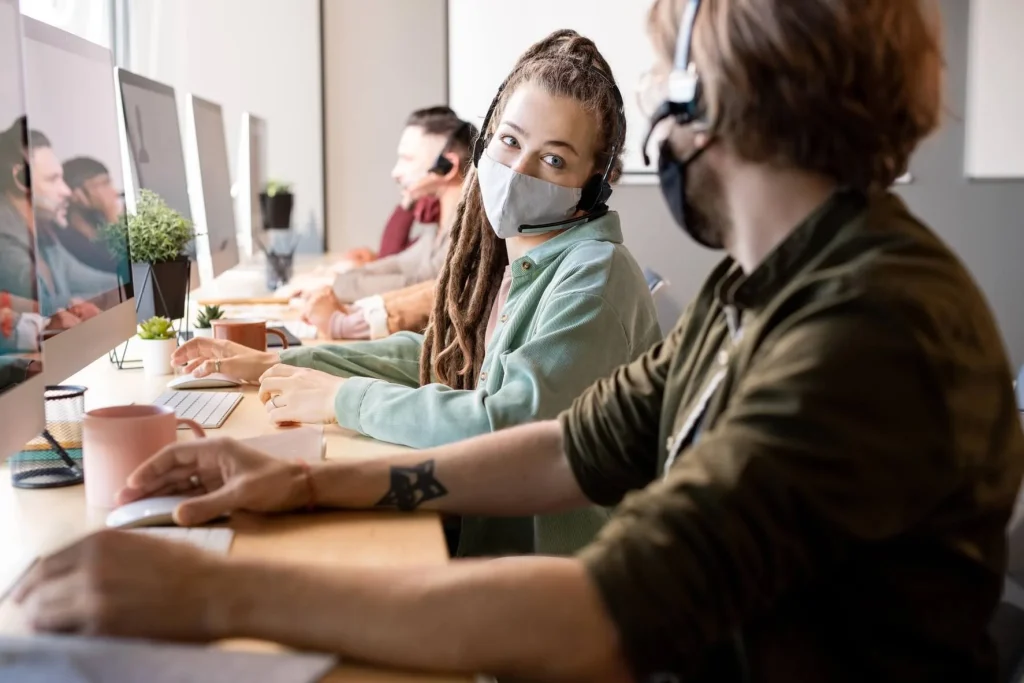 This makes sense as the IT-BPM sector is considered to be the country's largest employer, generating 1.4 million jobs for Filipinos. In 2021 alone, during the height of the pandemic, 120,000 outsourcing jobs were created as a response to the "financial uncertainties of the West. This only means that we will expect growth in the  IT-BPM sector so long as economic challenges continue worldwide. 
3. Return-to-Office Mandates to support the recovery of the office market
More companies are now requiring their employees to return to the office for work will boost office space take-up for the remainder of the year. 
4. More co-working spaces will pop up
With the rising popularity of hybrid working set-ups and co-working arrangements, many companies are looking to find more flexible spaces that will act as satellite offices, complementing their office headquarters. Co-working spaces are one cost-efficient alternative. 
Colliers predicts that co-working spaces will expand by 10% in the next three years. 
Co-working allows varied groups of professionals, remote workers, and freelancers to work together in one shared setting in a face-to-face set up– complete with office amenities – without having to commit to the traditional office arrangement. Not only does this save money for the companies, but it provides flexibility to the workers as well. 
An example of a co-working space is Acceler8. They have three branches around Makati, most notably in Rockwell. Their co-working spaces are featured with high-speed internet, free coffee, and collaborative meeting rooms, among others. They have many famous company clients such as Facebook, Grab, Cebu Pacific, and even the Ateneo de Manila Graduate School of Business
The residential market is slowly bouncing back but getting crippled by rising housing costs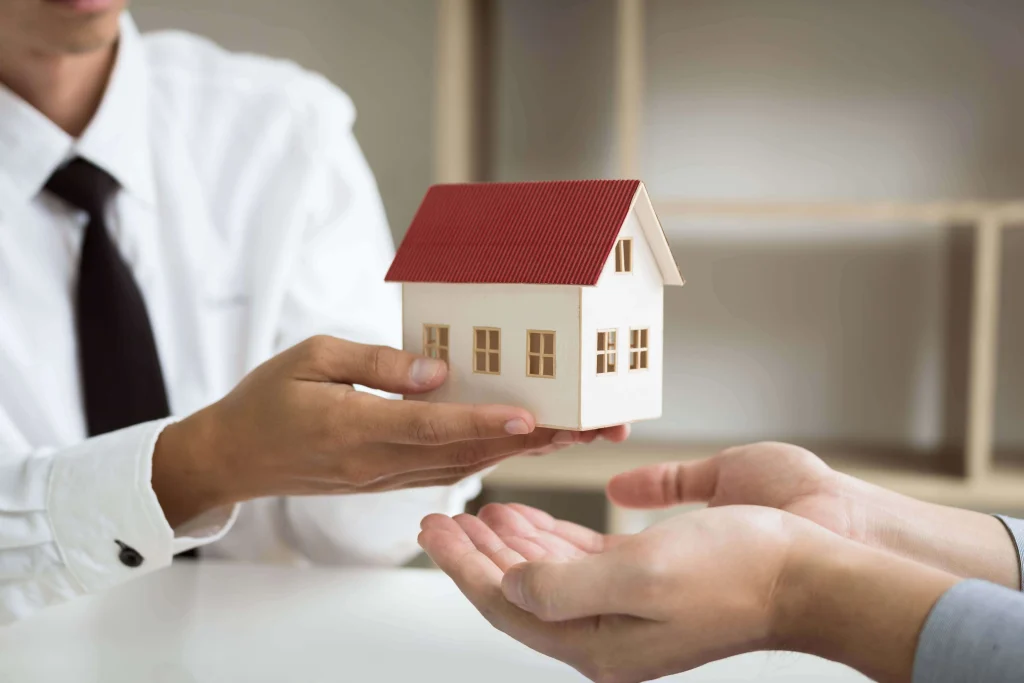 1. Employees are returning to work in CBDs and looking for living spaces to rent
On April 1, 2022, the Fiscal Incentives Review Board (FIRB) ordered a 100 percent on-site work arrangement for outsourcing firms. With this, Colliers expects that vacancy in residential units across central business districts to decrease to 17.2% by the end of 2022 (from 17.8% in the first quarter). 
Traffic returning to pre-COVID levels may also further attract employees to rent spaces like condominium units or co-living apartments near their offices. 
Tenants looking to rent out condominium units or other residential properties to this enticing market should maximize discounted lease rates in the major business districts such as BGC, Makati CBD, and Ortigas Center. 
If you are interested in tapping into this market, Crown Asia is a real estate developer that has several premium condominium buildings strategically located in central business districts. Some of these properties are Hermosa in Las Pinas and The Courtyard in Taguig. To know more about Crown Asia's condo for sale, check out this link. 
2. The residential real estate market progressing in the North and in major provinces in Visayas and Mindanao
The provinces in Central and North Luzon, such as Bulacan and Pampanga, are now more accessible due to the completion of major infrastructure projects such as the NLEX-SLEX Connector, North-South Commuter Railway, and the Central Luzon Link. \
Aside from that, the Bulacan International Airport and the expansion of Clark International Airport will be finished in the next months, which sets these provinces to more economic opportunities.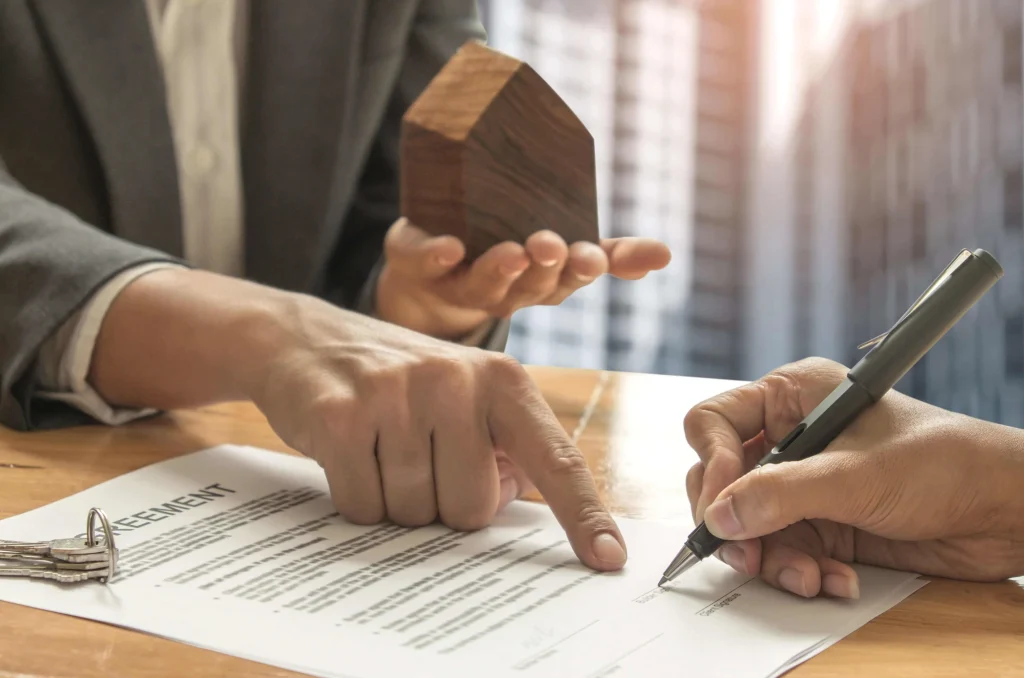 Research firms project that these new infrastructures would grow the housing market and home prices in the provinces outside of the NCR. Colliers depict that Bulacan will most likely be an attractive residential investment location since it greatly benefits from the completion of the new highways and airports. Aside from that, the construction of MRT-7 will boost Bulacan's image as a great real estate investment location.
More than that, key provinces outside NCR – like Laguna and Cavite – remain to be in the top real estate investment locations. To ride the trend of the growing residential estate market, you may check out Crown Asia's house and lots for sale here. 
There is a growing demand for horizontal projects (house and lot projects), especially in Central Luzon, Calabarzon, and Central and Western Visayas. 
With the rise of the middle class and their spending power in key cities, many developers are eyeing to create master-planned communities that are complete with amenities such as malls, schools, and hospitals.
However, real estate developers and investors need to be mindful of rising interest rates and prices when dealing with real estate in the Philippine housing market.
3. Rising costs of home construction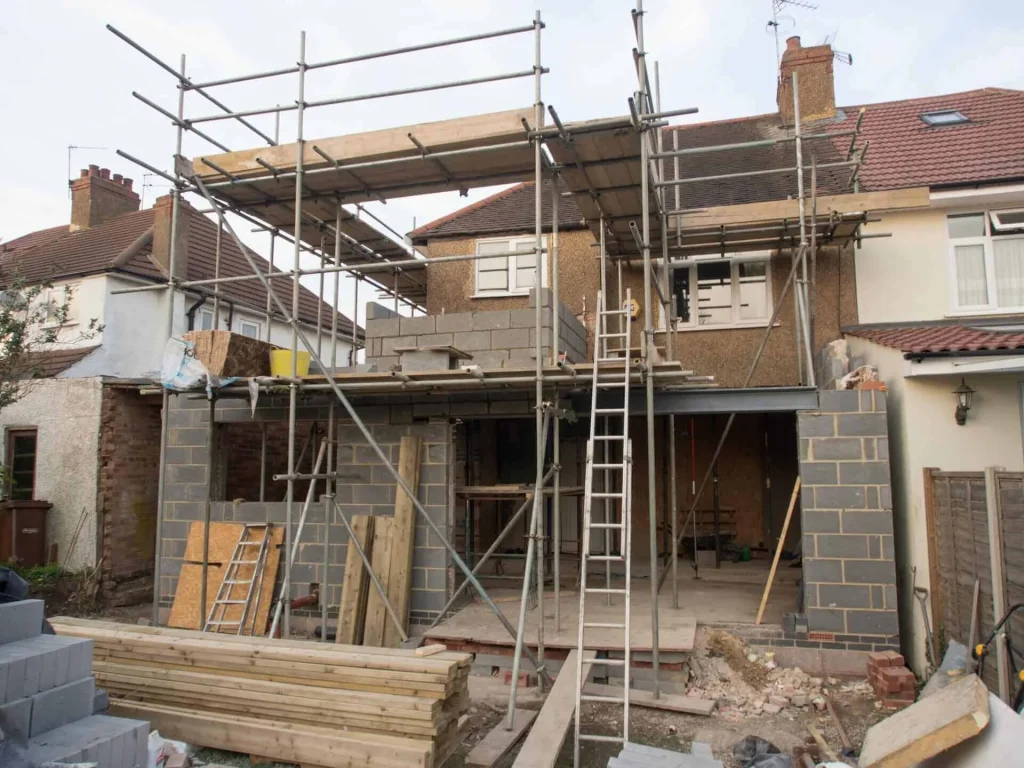 According to Trading Economics, the house construction costs per square meter are expected to jump to Php 13,000 at the end of 2022 and the start of 2023 from a fair Php 11,900 per square meter in 2021. That's a nine percent increase for one year. To put into perspective, a house costing Php 1 million to build in 2021 now needs an extra Php 90,000 to complete in 2022. This is largely caused by the inflation of commodities, especially raw materials. If you are looking for houses, you can also expect higher mortgage rates in the coming months. 
Retail is on track to return to pre-Covid Level occupancy
Colliers projected that the relaxed travel restrictions in major cities and the mainstream vaccination rollout should increase consumer traffic and spending in malls and shopping centers. Various operators reported that consumer traffic in malls is now at about 63% of the pre-COVID level. 
Household spending grew 8.6% in the second quarter of 2022 from 7.3% in the same quarter of 2021, according to the Philippine Statistics Authority (PSA). The segments that experienced significant recovery are restaurants and hotels, transport, and food and non-alcoholic beverages. More consumers now are also comfortable with dining in restaurants which could boost more retail traffic this year. 
Colliers also projects that retail rents to increase by 1% in the next months, which is a staggering difference from the cumulative 15% decrease in the last two years. Nonetheless, more retail spaces will be taken up, supported by increasing consumer activities. 
Despite these optimistic outlooks,  price inflation may slow the growth of the market as it may negatively impact the purchasing power of consumers. 
Driven by the resurgence in consumer spending, the retail segment is on track to regain its pre-COVID performance. The upward inflation direction, however, may decelerate its recovery momentum in the short term, mainly due to the impacts on purchasing power and consumer confidence.
Tourism is on the rise with the easing of foreign travel restrictions and new infrastructure
The easing of travel restrictions across countries is attracting foreign travelers seeking cheap tourism to the Philippines. With new infrastructure projects – including airports and seaports – Philippine tourist destinations are now more accessible to these travelers. Travelers from North and East Asia, especially the middle-class populations will be nearer to the Philippines via Clark International Airport. Whereas the Mactan International Airport will bring the country closer to Southern Asian countries.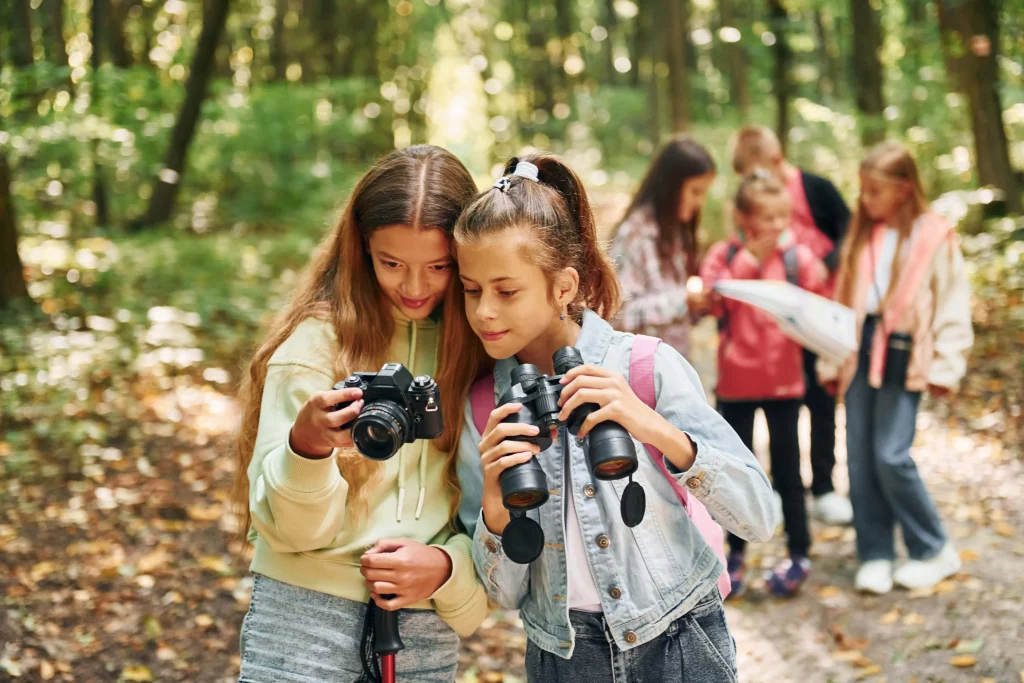 According to LPC studies, the opening of seven new airports in 2021 resulted in an increase of 16.7 million in annual passenger flight capacity. With this, the annual passenger capacity could be increased 7 times – from 55 million passengers per year to 386 million passengers. 
However, consumers' increasing confidence in travel may be obstructed by significant increases in airfares due to increasing fuel prices. But more than that, the Philippines' management of COVID-19 cases remains key in keeping the tourism industry afloat. 
Conclusion
With the increasing consumer spending and tourism, return to onsite work, and completion of large infrastructures, the Philippine Real Estate industry looks promising in the next months. If you are looking to invest in the market while it is still budding, Crown Asia, as a premier real estate developer, provides you with world-class properties ranging from condominiums and houses and lots for sale that are also equipped with safe and master-planned communities. 
Related Blog: Real Estate Trends Towards the End of 2022: What to Expect