What is an Italian House called?
In Italy, there are many different types of houses and flats. Major cities and urban regions often have apartments, called appartamenti. The terms for these vary based on their size: studios (monolocale), two bedrooms (bilocale), and three bedrooms (trilocale). If you seek to find an Italian-Style Home, you might want to browse through subdivisions in Cavite.
An Italian house may go by plenty of different names:
Casas – home or house
Casacanica – a historic building that has been turned into a chapel or a church
Casa Gemella – a semi-detached home
Casa Padronale – a country/rural house
Casale – a farmhouse
Casetta – typically used to describe a tiny house
Villa – a secluded house on a large area of land that is frequently designed for a single-family and is set off from neighboring houses. It comes with a private courtyard or other spaces that are the sole property of the owners.
Villino – home for a single family that is separated from nearby homes by a yard.
What Style Are Italian Homes?
The Italian house architectural style features towers that are freestanding and is typically asymmetrical. While Italianate architecture promotes symmetry and avoids towers, it is known for its row homes in places like New York and San Francisco. Italian houses come in a range of styles; they are as diverse as the nation's culture. Because of its location in Europe, Italy was influenced by both Europe and North Africa in terms of architectural structure. Architectural styles differ depending on whether the homes were built in rural, suburban, or urban areas.
Italian Villa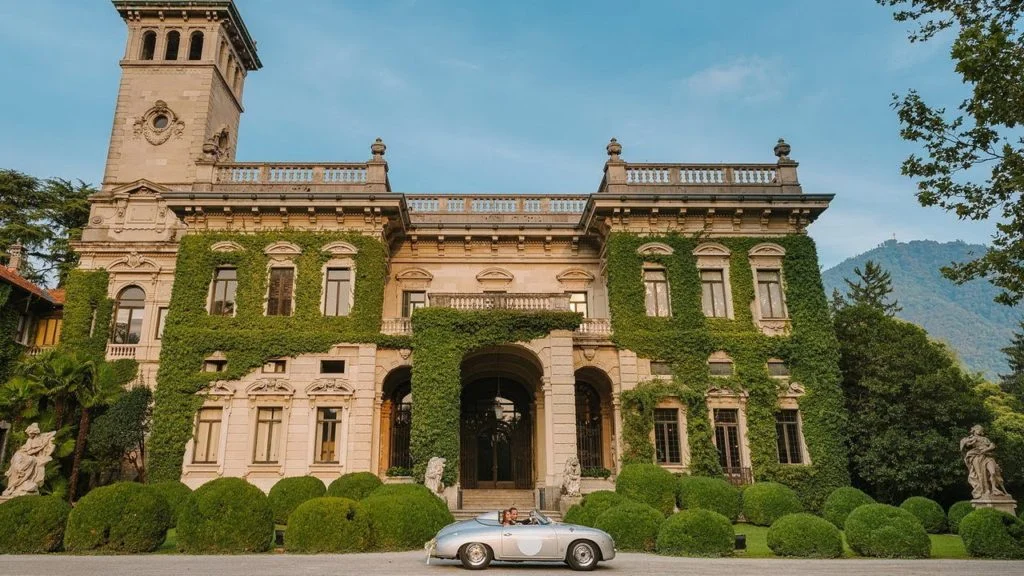 photo from luxury-architecture.net
The villa is a residence designed for country living or as a getaway from city life.
This Italian house was historically built as living spaces for the affluent and upper classes. Modern villas, on the other hand, do not follow this guideline.
Traditional Spanish architecture, with its towering, arched windows and flat or gabled roofs, was the first style that impacted the design of villas. A garden and grass are frequently present on the grounds around the villa.
Chalet Style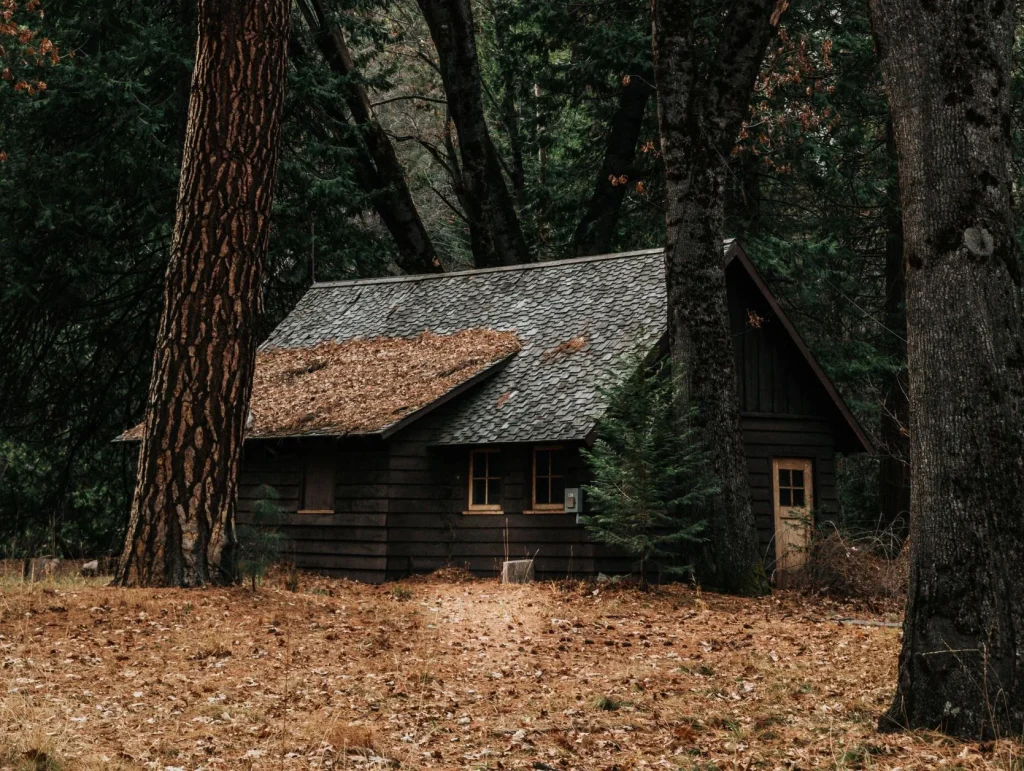 A chalet style is a prominent form of housing in Italy's mountainous areas. These homes are composed of wood providing exposed beams on the exterior and are enclosed by tastefully carved rails. You may anticipate a high ceiling and a roomy open floor in the interior. A chalet is designed to withstand cold weather in winter and retain heat in summer. Chalets are commonly utilized for winter snow holidays, but they are also used for urban getaways and residential houses. You will also enjoy the scenery due to the surrounding landscape.
Tuscan Style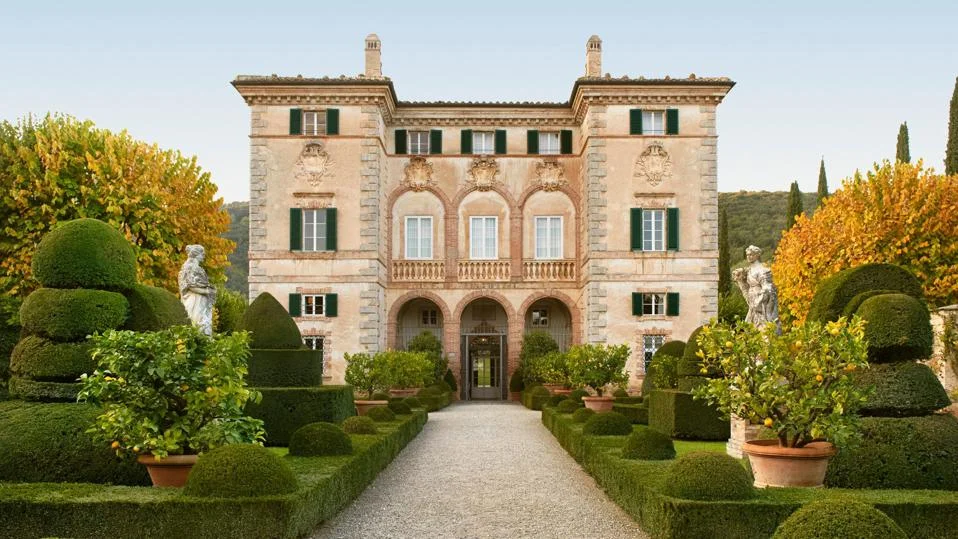 photo from forbes.com
The Tuscan-style home is naturalistic in terms of architecture and color. Due to its use of plaster and many courtyard inclusions, this design is regarded as having an old-world feel. However, interior art may be notable. Inside, it's common to see paintings, murals, hand-painted crockery, and candles. The tile roofs are typically low. The most common color scheme is one that features earth tones in brown, yellow, and green.
Mediterranean Style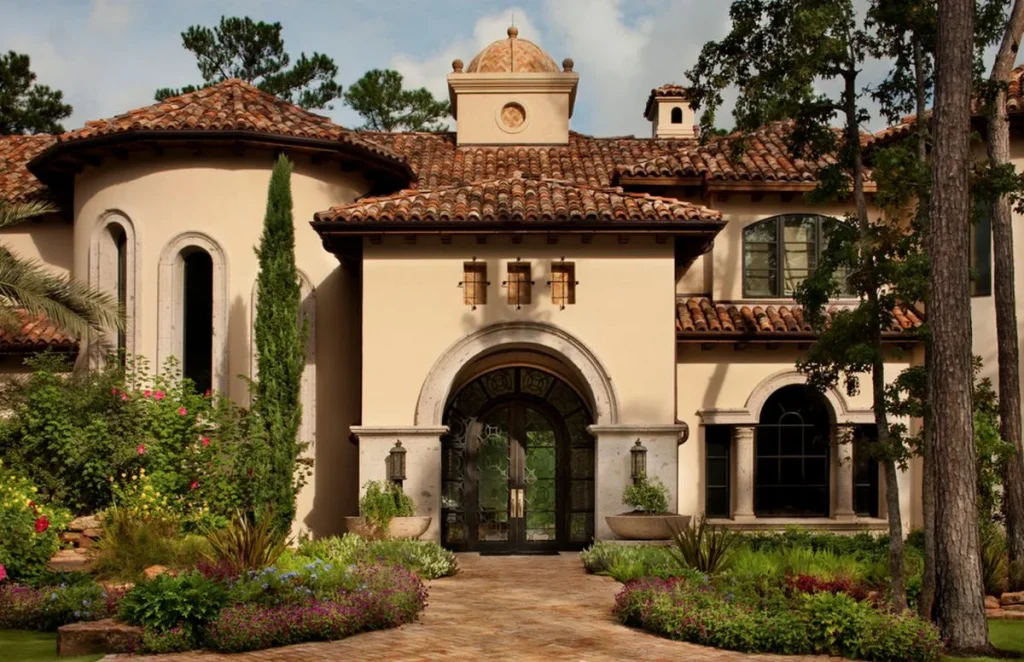 photo from homedit.com/
Mediterranean-style houses have gained popularity far beyond their Italian origins. Enclosed patios, arches, and stucco walls are the most common elements. Roofs made of red tile and clay are well-known for absorbing heat and decreasing the interior temperature. These kinds of houses are favored in warmer climes because they use less energy.
Related Blog: Filipino Architects You Should Know
How Are Italian Houses Decorated?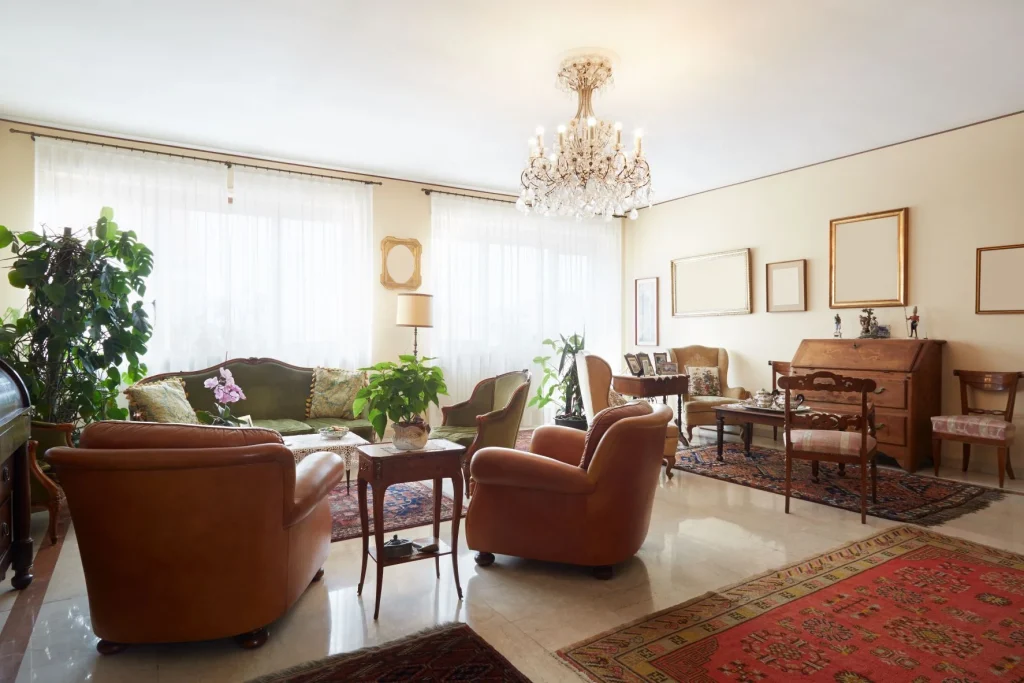 If you're still wondering What Defines an Italian-Style House as Popular, read on. I'll tell you why: it has to do with the way the houses are decorated! It is sophisticated, magnificently plated, and elegant, and only the best furniture was used in its creation. Premium design at its finest is Italian. Simple shapes are widely used in Italian design because they integrate well with a range of styles. Because of the product's simplicity, various customized enhancements may be added. Italian furniture is known to cost more than average. Any house or garden has a fantastic, enchanting aura. Especially if your courtyard features a patio as its focal point.
The origins of Renaissance design and architecture may be traced back to the early 15th century in Florence, Italy. This design was dominated by architectural stone columns and a beautiful baroque style. Today's Italian-Style homes still feature incredible craftsmanship and exquisite aesthetics, but there appear to be two significant design schools that have emerged: Old World Ornate Italian and Modern Italian.
Luxurious Layers
Not only are Italian-style homes sumptuous but they are practically coated with it from floor to ceiling—no detail is overlooked. The finest materials are used everywhere, and superb craftsmanship is the matter. Murano crystal chandeliers hang from paneled ceilings in an old-world Italian house. They have luxurious area rugs scattered throughout for enhanced comfort, polished wood or marble flooring, elaborate trim on the walls, and originally painted murals on the walls. Then there is the sleek, contemporary Italian house that is more minimalist but yet keeps premium design features like gleaming lacquered kitchens, ornate chandeliers that are still covered in glass crystals, and sleek furnishings that uphold the history of fine craftsmanship. You need to have a sense of the highest quality to enjoy this kind of art. The last thing you want is a garish nouveau riche décor that is anything other than fine Italian style, therefore you could even want to employ a designer to help you with your design job.
Exceptional Elegance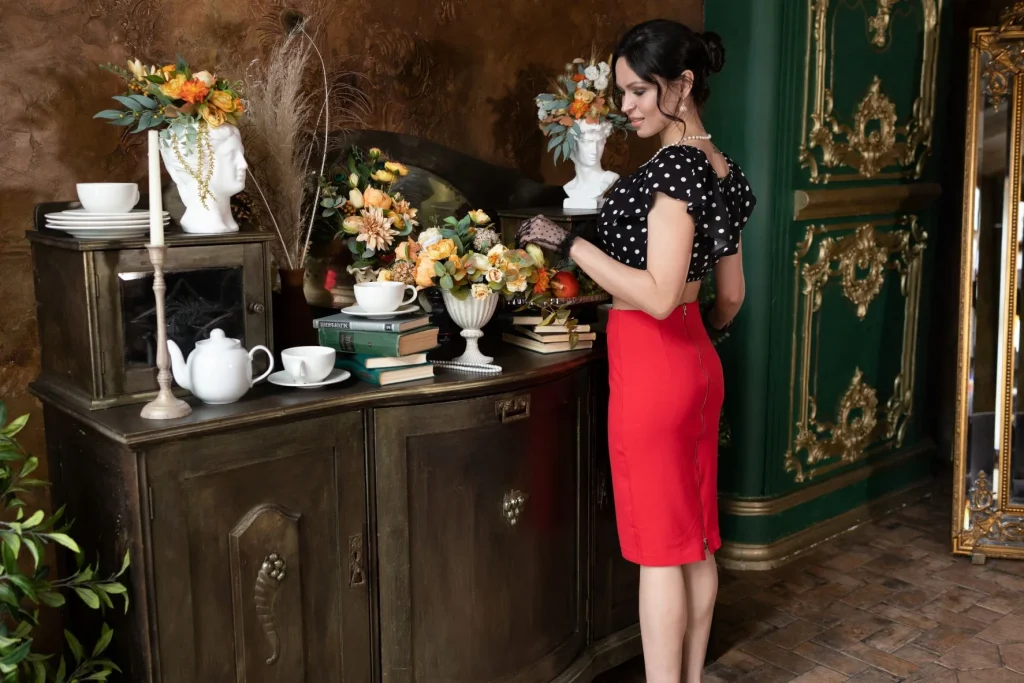 Italian design is everything from modest, yet it can be rather appealing when the house plans are done well. You will be astounded by the level of detail in each room when you tour a completed Italian-style home. From the fine craftsmanship of the columns that surround each room to the architecture of the windows and the furniture selected to fill the space, every nook and cranny of an Italian home shouts beauty.
Old World Italian design may occasionally seem excessive to those who choose a more minimalist approach to decorating, yet one cannot dismiss the exquisite elegance of Italian design.
Marble, tile, and stone
Italian homes utilize marble floor tiles to attain a higher degree of artistic quality. These tiles come in a variety of geometric shapes, hues, and inlaid workmanship. Modern Italian homes would have polished marble walls and floors, instantly enhancing the elegance of the interiors.
Stoneware of all kinds, from marble to terra cotta, has its roots in Italian history. Modern designs make use of these glittering stones to add glitz to their minimalist interiors, and finely fitted homes of today cover their floors and walls in this veined, gleaming marble stone. Build house plans that consider a classy marble tile for your home's foyer if you only want a hint of this style, or make your bathroom more opulent by tiling the walls and floor with marble.
Gilded with Gold
This is where some people's excessive use of Italian décor may occur. But when done well, the additional gold of Italian design may provide that extra level of opulence. Italian design frequently uses gold trim, which may be seen on tiles, mahogany furniture, large windows, mirror frames, and other surfaces. Accessories, which are often utilized in these residences, are another way that the golden design may be seen. Even if these are of the best quality, an Italian house won't have any knockoffs from a national retailer. Instead, you will discover classy accessories that are hand-carved from stone, marble, or wood and metal that have been wrapped in gold leaf. These opulent residences' interior design likewise makes extensive use of crystal, glass, and mirrors.
Pursuing Naturalness
Although the majority of the interiors of homes that we have shown so far have been relatively conventional in style, modern design absolutely has a place in Italian homes as well.
Italians are both innovators and traditionalists. They are the ones that build the classic interior design we see today. The hundreds of details, patterns, and ornamentation that define empire, baroque, rococo, classicism, and neoclassicism. The stories for them are frequently inspired by nature, which is why most of the designs are made of natural materials. Italy has a wide range of flora and fauna, and the country's climate is ideal for travel, rural life, and natural observation.
You can also find Italian-style houses in the Philippines. Crown Asia's subdivision in Cavite — Citta Italia — is one of the known communities whose design is heavily influenced by Italian houses. You will find the architectural design of the homes having every element of the classic Roman villas that shows elegance.
Related Blog: Finding Italy at Home: The Inspiration of Crown Asia's Italian-Themed Subdivisions