Once you've purchased your lot for sale in Cavite, now you need ideas on which type of floor plan would best suit your dream home. A well-conceptualized floor plan will bring out the best features of your home, maximize space, and make your area practical. Before considering which floor plan to choose, know the differences between open-concept house floor plans and traditional ones.
Open Floor Plan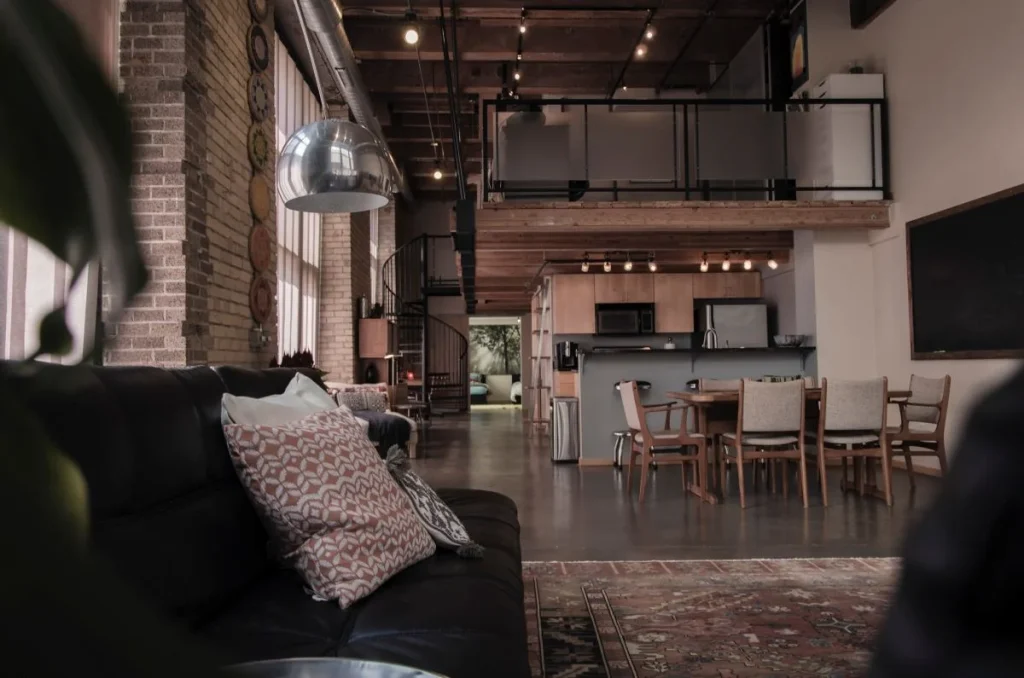 To put it simply, open floor plans maximize space by joining two or more rooms by eliminating partition walls. Most common with modern structures, nowadays open floor plan welcomes guests to the living and dining room.
While it may seem that most parts of the house are exposed, on the contrary, open floor plans are only for common areas or shared spaces, exempted from this are the bathrooms, bedrooms, and office space.
Shared Dining Room and Living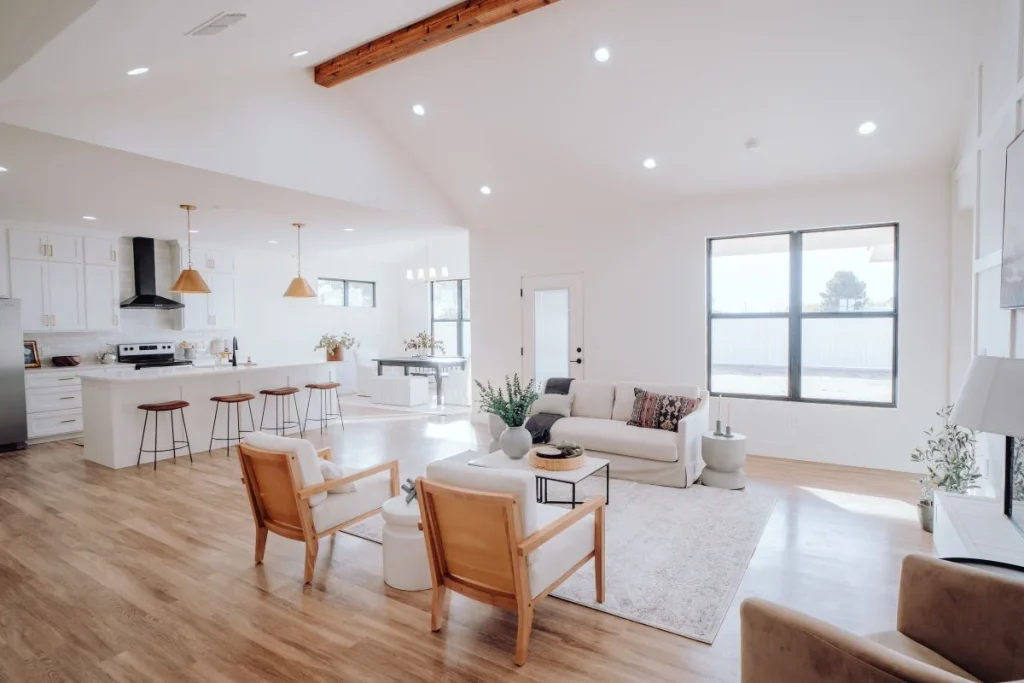 A shared dining space and living room appeal to family-friendly and are great for those who love hosting parties or entertaining guests. Others tend to divide the area using a kitchen island or peninsula.
Other than that, accent walls can be used to divide the living space and kitchen. So if you're a homeowner who has a big family or loves cooking and entertaining guests, an open floor plan will work great for you.
A shared living and dining space will also make your home seem bigger or larger in perspective so it's ideal for smaller homes who want a bit more space.
Layout Flexibility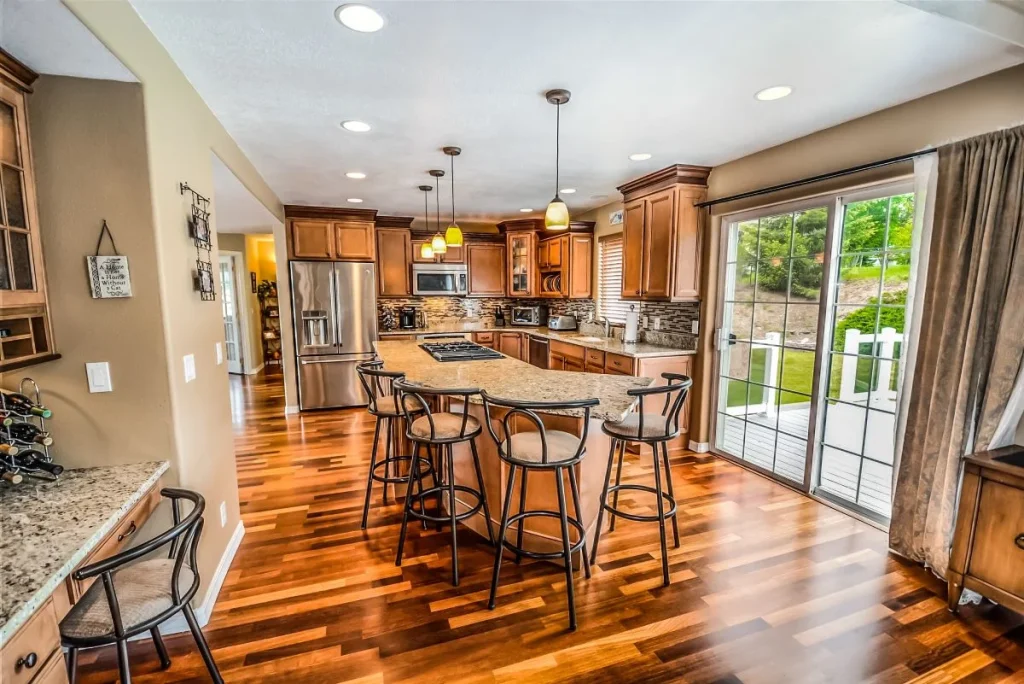 Because there aren't any partition walls between the common areas, it's easy in an open-concept plan for homeowners to move furniture.
It's also more convenient to walk from each room other than having partitions between rooms. Socializing is also easier if you're talking with someone from the other room.
With an open floor plan, the aesthetic or design of the rooms are the same so no need to think of what each space should look like. It's ideal if you prefer a minimalist home or just want to skip interior planning.
Multifunctional Space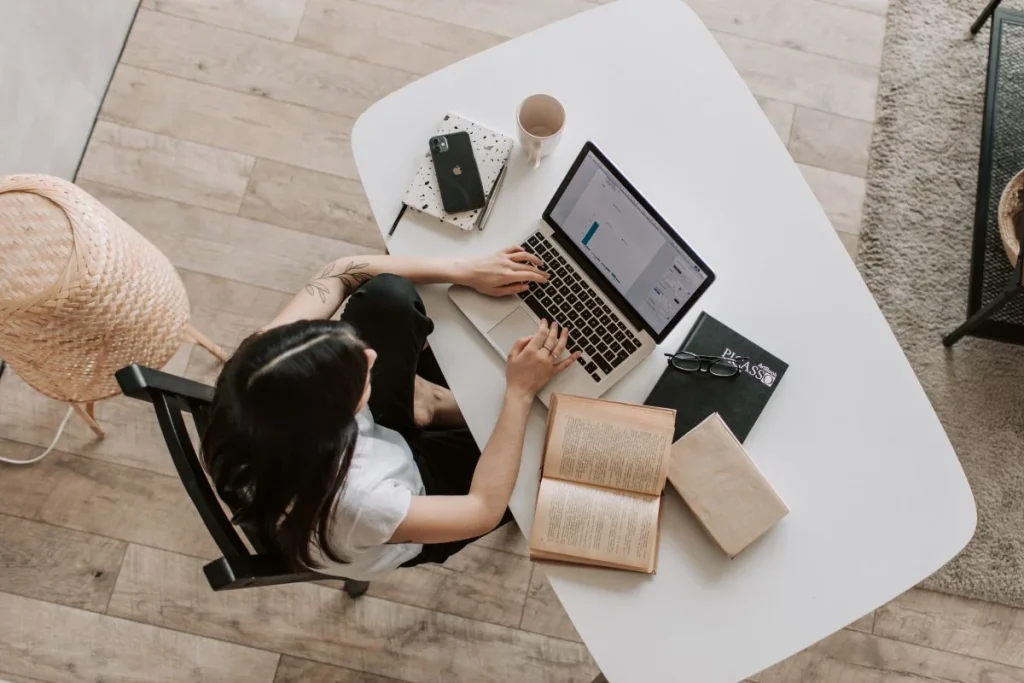 An open floor plan can be used either for the kitchen or living room, it can also be an entertainment room or any room for leisure.
Open concept plans are multi-functional for spaces that are commonly shared. So less hassle in planning for your family or for your loft-style home.
Sample of Open Floor Plans:
American farmhouse
Rustic farmhouse
Modern contemporary living
Traditional Floor Plan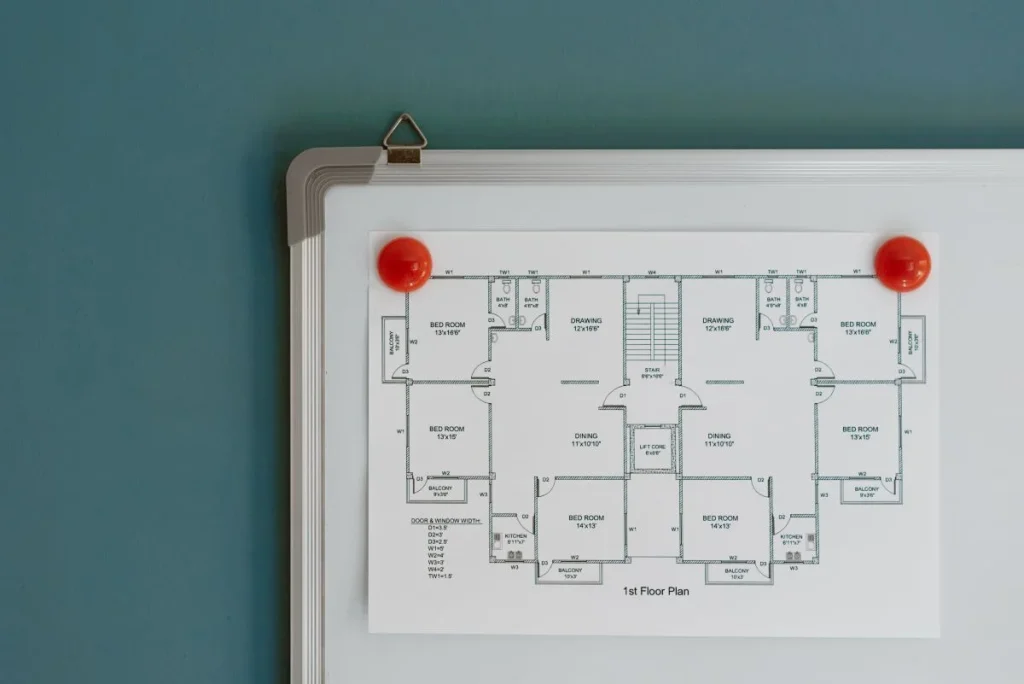 While open floor plans may have dominated the housing market, traditional floor plans have been around for decades and are most likely here to stay.
Unlike the open floor plan, with a traditional floor plan, there are more rooms and separate spaces for living room and dining.
Such as most homes have a partition without doors, and others make use of a sliding door to separate common rooms.
Privacy
Since there are separate rooms or partitions for common spaces, traditional spaces ensure privacy for homeowners who don't like others going around their homes.
Other than that, if you aren't the type to have a lot of guests or prefer having privacy around the house, traditional floor plans are for you.
Each Unique Room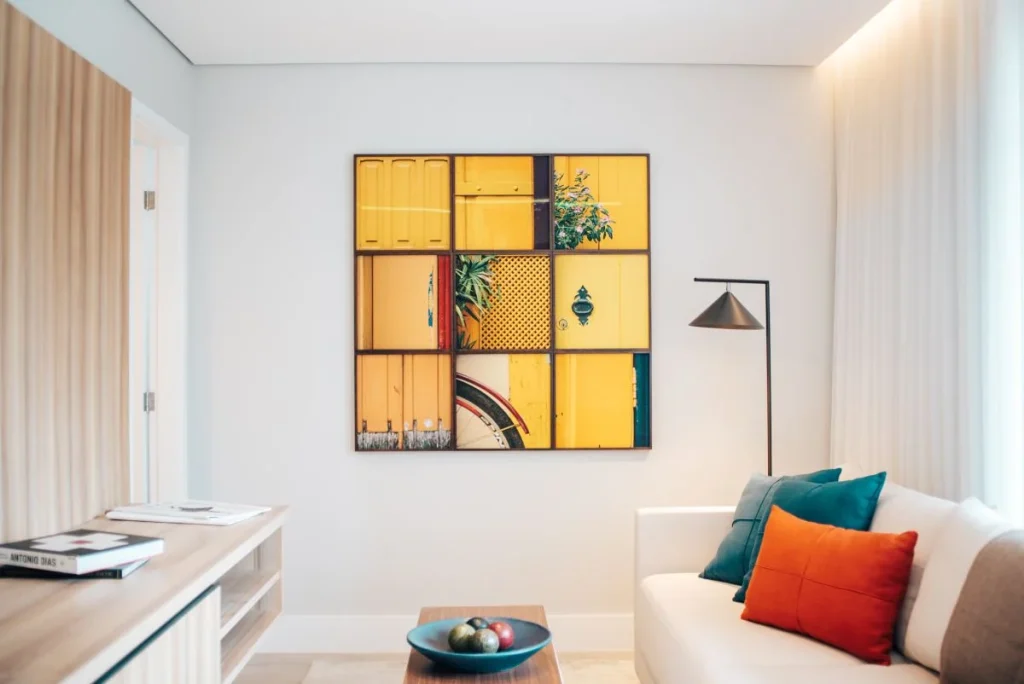 Unlike a shared space, traditional floor plans have rooms that can be designed uniquely depending on how you want them to look.
And since there is a partition or separation, the design of each room won't be affecting that of the other. It can also minimize a messy look in your home.
Less Noise
With partition walls, a traditional house plan will minimize noise especially if you have kids or just need the space to work.
If you need an area for work or maybe a space for your kids, with a traditional floor plan, you can be able to study in the kitchen or the dining without fuss.
Cleaner Space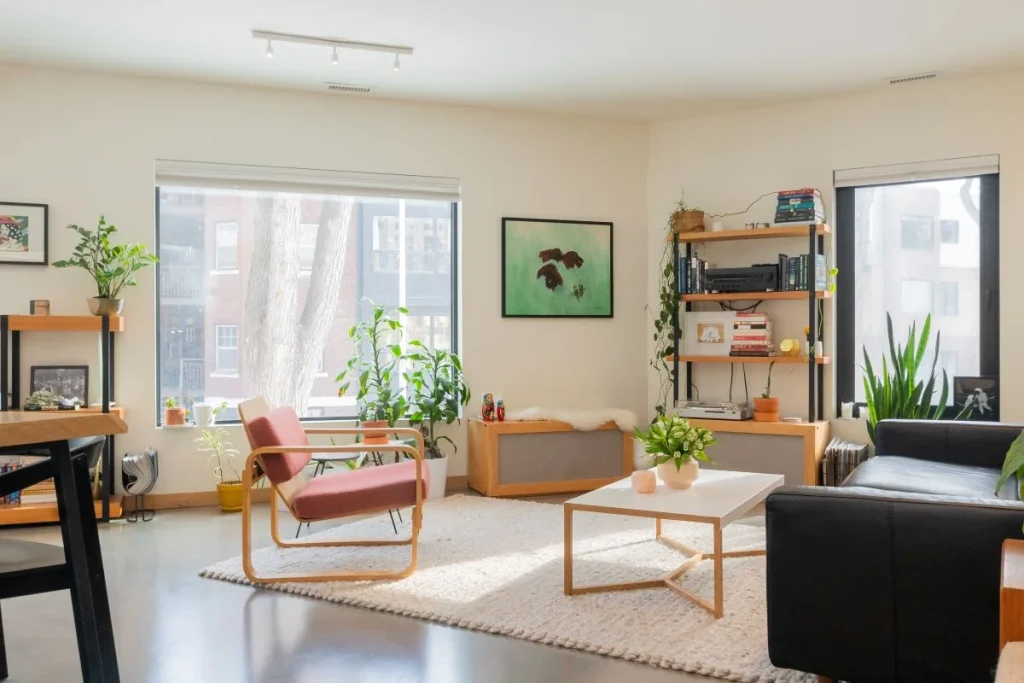 Since traditional or closed floor plans are separated rooms, mess around the house will not easily be seen in other rooms openly especially if you have kids.
Sample of Traditional Floor Plans
traditional/classic American home
Colonial style houses
European style homes
The Difference Between Open Floor Plans and Traditional Floor Plans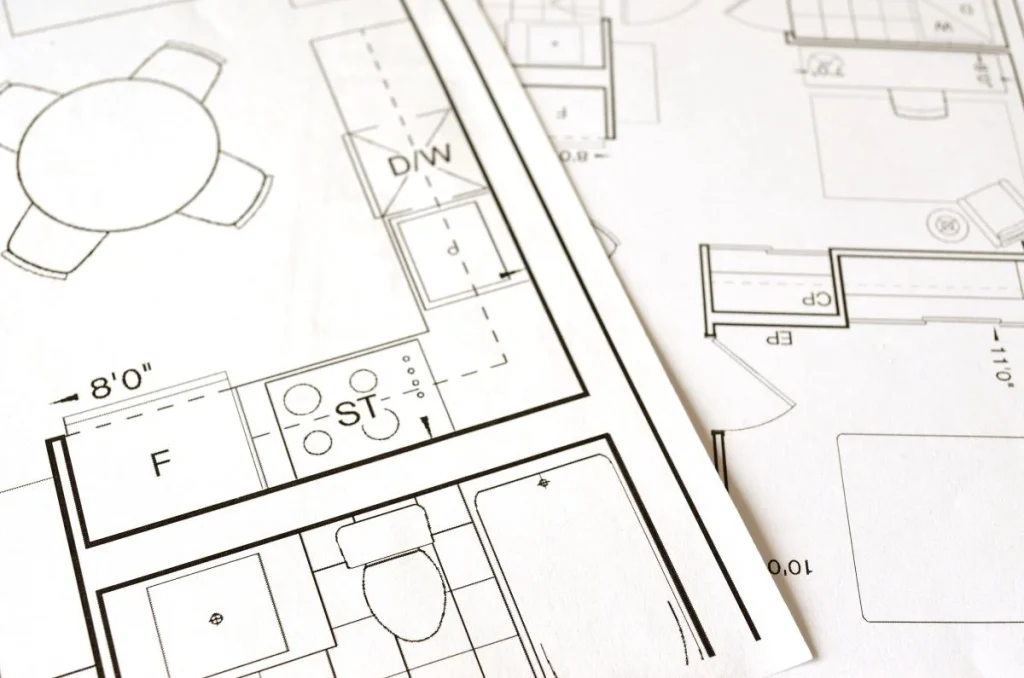 Open Floor Plans Are More Costly to Cool
Since they are open floor plans, they are massive in space and will take longer for the air to cool the entire room.
Such like the living area and dining room, when cooling on a hot day, will be costly in area space and most likely need more horsepower to cool.
Traditional May Look Congested While Open Concept Looks Messy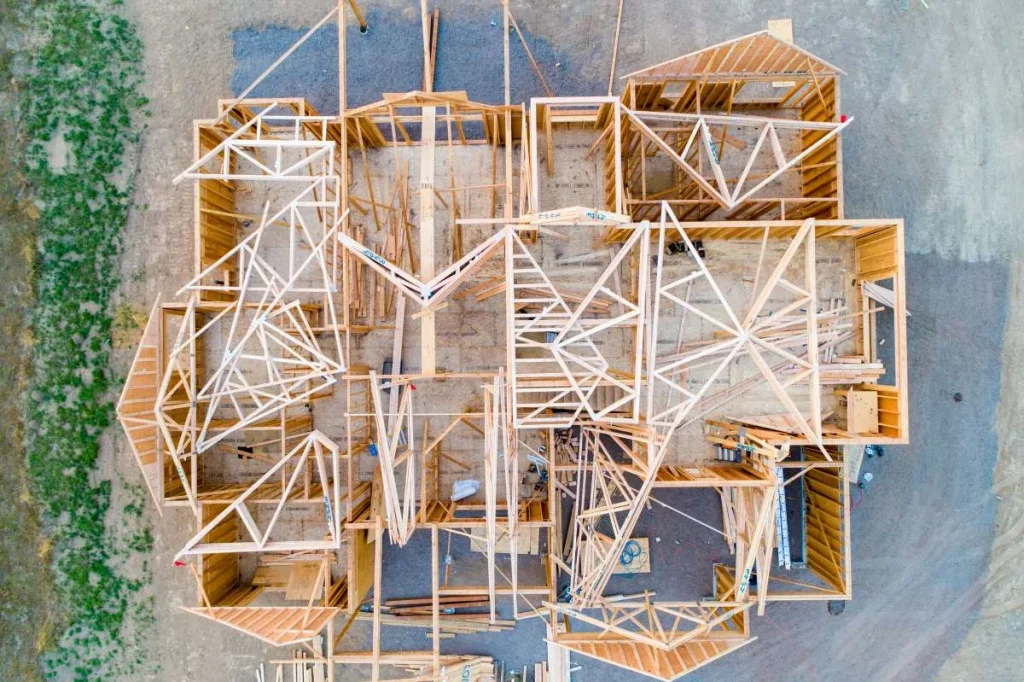 Traditional floor plans may look tight in space since there are more partitions, unlike open-concept floor plans that will look messier because of connected rooms.
If you have kids chances are a mess from connecting rooms will be scattered around. The interior design for these common rooms must also be similar otherwise would look confusing or too much.
Lack of Sight in Traditional Plans
Have kids? Or you love hosting parties or get-togethers, traditional plans will make it difficult to keep an eye on your kids in other rooms or for guests to interact with each other because of partition walls.
An open concept plan makes socializing and movement easier, brighter space because natural light can easily pass through, and easily monitor your kid's activities.
Lack of Privacy in Open Concept Plans
Unlike traditional floor plans, if you're more of a private type of person who loves their space, open-concept floor plans may not be for you.
Besides the fact that there aren't partition walls in common areas like living and dining rooms, you may feel uneasy knowing that there is no privacy in between or you may not feel secure.
Your final floor plan
Whatever your aesthetic is, make sure your floor plan works best for you, your home, and your lifestyle. Once you do, coordinating with your architect or contractor will be much easier.
Related Blog: 12 Bedroom Layout Ideas You Should Use