cover photo from: lamudi.com.ph (Sta Rosa) | commons.wikimedia.org (San Pedro)
The cities of Santa Rosa and San Pedro are renowned for attracting workers from all walks of life, be they residents of a condominium in Muntinlupa or a subdivision in Cabuyao Laguna. Being more known as powerful contributors to the economy of Laguna instead of as tourist magnets, many travelers simply pass by both places without a second thought in favor of more well-known destinations, despite the fact that both cities have their own remarkable places to explore.
San Pedro and Santa Rosa may not have the most popular tourist spots to visit in Laguna like Mount Makiling in Calamba, the Seven Lakes of San Pablo, or the hot spring resorts in Los Baños, but both do have their own humble charm. As a popular hub for migrants, both cities have attained the status as 1st class component cities, allowing for a great deal of business opportunities to manifest for the benefit of those with the ambition to attain them and malls to visit for one's shopping needs. The constant influx of people of diverse backgrounds has also expanded their culture, leading to the spread of great cuisine and traditions for both the locals and visitors to enjoy and partake with.
Without further ado, below are three tourist destinations in San Pedro and Santa Rosa that are sure to make one's visit to either location to be memorable.
For Religious Tourists and Local History Enthusiasts, Visit the Diocesan Shrine of Jesus in the Holy Sepulcher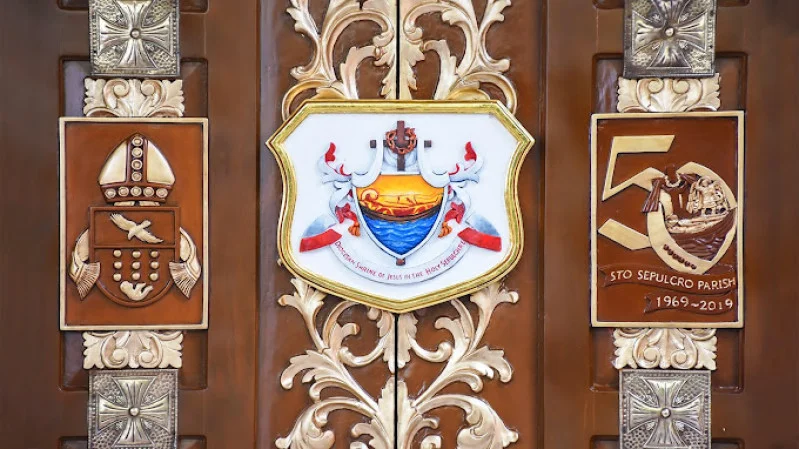 photo from: youtube.com
Nestled in Barangay Landayan is one of the must-see churches in San Pedro and a pilgrimage site for people every Holy Week: the Diocesan Shrine of Jesus in the Holy Sepulcher, a prominent church in San Pedro which is known for housing a genuine miraculous image of Jesus. The locals of the town have dubbed the image as 'Lolo Uweng', a practice that stems from Tagalog tradition.
According to legend, the image was found by local fishermen along the coast of Laguna de Bay, wherein it was then placed into a shrine from which various miracles were then attributed to it. The church itself is also home to a colonial-period bronze bell dating back to the year 1836, which adds further credibility to the authenticity of the image. Another notable site in the area that is related to the shrine is the 'Balon ni Lolo Uweng', a well often visited by pilgrims due to its reputation for containing water that can cure illnesses.
For tourists from nearby places such as Quezon City who are looking to have a religious trip, consider stopping by the Lolo Uweng Shrine to pay respects and get a view of the image.
Searching for a Place to Visit and Have Fun with the Family? Book a Tour at Sta. Elena Fun Farm
photo from windowseat.ph
Located in Barrio Malitlit in Santa Rosa, Laguna, the Fun Farm at Sta. Elena is a nature retreat available to both kids and adults who want to take a break from the modern urban lifestyle. The Fun Farm offers a number of things to do that are aimed towards relaxation and connecting with nature.
Centering around its theme as an 'open playground', visitors of the Fun Farm with children are free to take part in the following activities: playing at the rope and obstacle courses, trying out the mini zipline, exploring the garden maze, and more. For those who are more interested in animals, they can also choose to feed the farm's rabbits and guinea pigs or go on an animal viewing tour as well. If that isn't enough, horseback riding is also available, as well as the opportunity to ride on a cart pulled by a carabao.
The Fun Farm is also available as a venue for all kinds of events, including team-building exercises, birthday parties, field trips, and even weddings.
Looking for Things to Do in San Pedro in February? Make Sure to See the Sampaguita Festival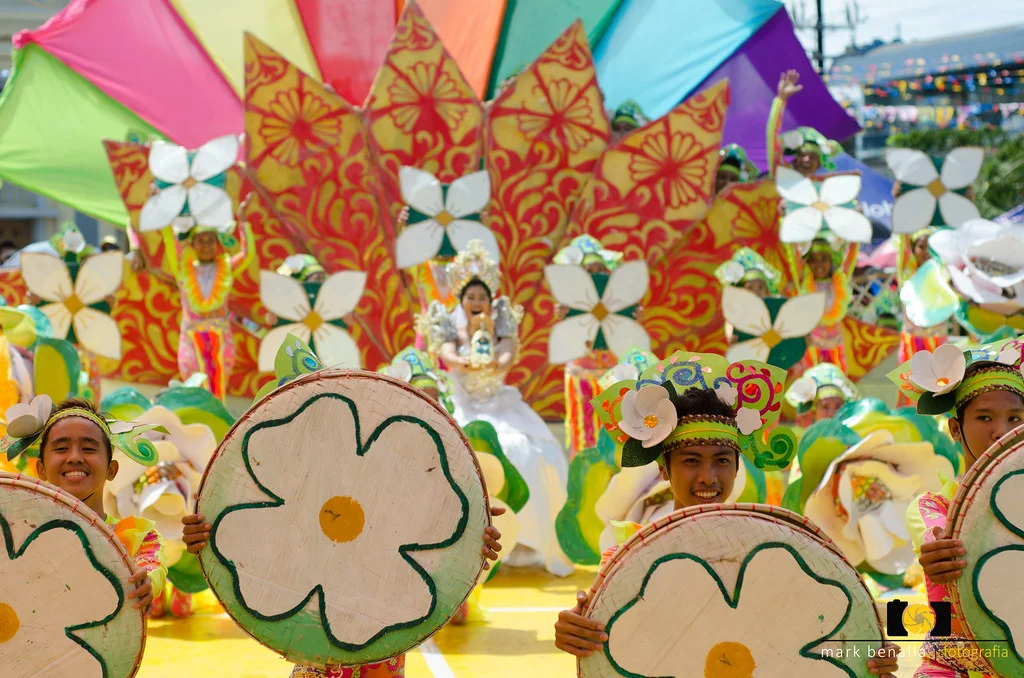 photo from: flickr.com
When most Filipinos think of San Pedro, many may remember their signature annual festival: the Sampaguita Festival. Celebrated during the month of February is the Sampaguita Festival, it is not only commemorates the Philippines' national flower but also empowers the city's flower industry and tourism as well.
During this week-long celebration, tourists would be able to see a multitude of activities hosted by the locals, ranging from art exhibits, dance contests, parades, and sports exhibitions to name a few. Religious events also take place during the festival, especially during San Pedro Day which takes place every 22nd day of February. Befitting its name, the Sampaguita festival employs the usage of sampaguita flowers in almost all its facets, which can definitely make it unforgettable for almost anyone who attends this yearly event.
For those looking for a great time in the city of San Pedro that one can enjoy by themselves or with their family, experience the wonders of the Sampaguita Festival next year!
In conclusion, while neither San Pedro nor Santa Rosa can be considered as top contenders in the tourism sector of the country, both have their own share of special destinations that are worth a visit for those traveling down Luzon via the South Luzon expressway. Whether one is looking for spiritual fulfillment, a visit to a refuge away from the city, or simply participating in San Pedro's festivities, a tourist in both areas is sure to find something interesting.
To the readers who aren't tourists and are searching for a choice subdivision in Cabuyao Laguna to move into, however, there is Crown Asia's Fortezza.
With its name originating from the Italian word for 'fortress', Fortezza is a bastion of domestic peace in the heart of Cabuyao. In terms of convenience, Fortezza is situated between the South Luzon Expressway and the Manila South Road, making traveling a non-issue for the community's residents. As an additional benefit, Fortezza also has its own AllDay Supermarket branch, making it easy for homeowners to do their shopping without having to travel far from their homes.
With the convenience and peacefulness provided in Fortezza, there is no better subdivision in Cabuyao, Laguna to move into than that.
Related Blog: The Best Instagrammable Places in Laguna Philippines