Aside from going outside of your house and lot for sale and traveling around the Philippines to be immersed in our rich culture, reading credible Philippine history books, and hopping from one national museum after the other, what other things a Filipino can do in order to be in touch with their roots? Well, an underrated activity that you and your family must do during your kid's school vacation is to visit may it be in the richest of areas in Metro Manila, or as old as our Independence.
Here are a handful of the most famous homes in par, if not even more majestic if not historical, than Beverly Hills, you ought to take a visit. Who knows, this could inspire you to revamp and renovate your house and lot for sale.
Famous Ancestral Houses in the Philippines
Malacañang Palace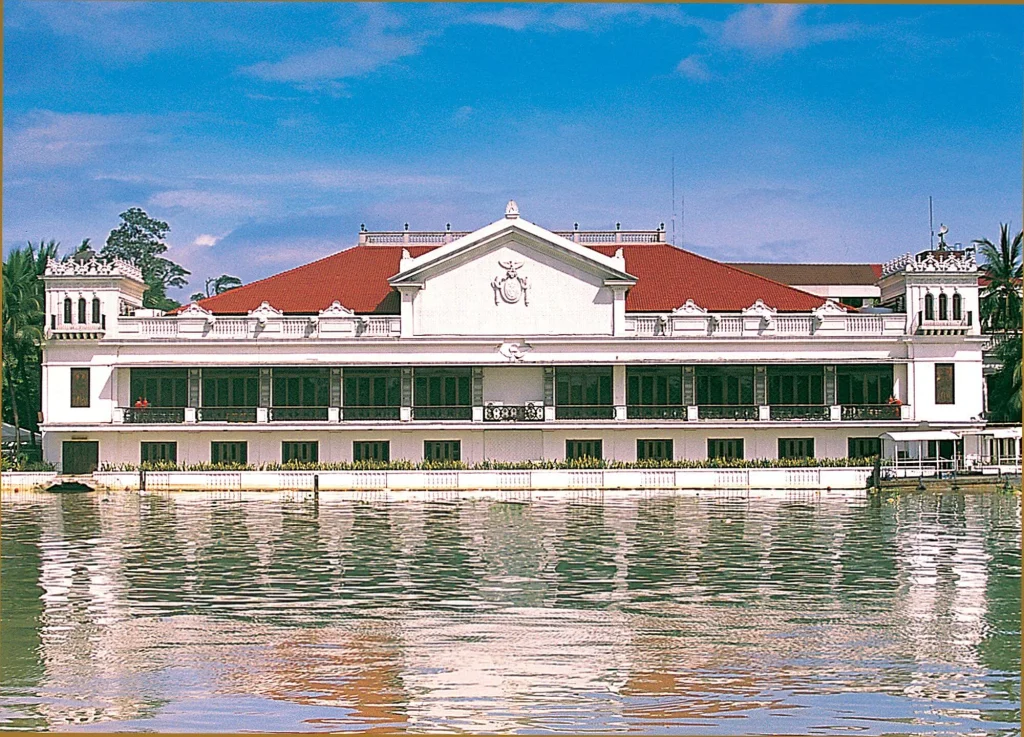 Photo from tatlerasia.com
Located at Jose P. Laurel Street, San Miguel, Manila, it was built in 1750 to serve as a summer home for a Spanish aristocrat. Much later, the humongous house was purchased by the Spanish government, and it was turned into a residence place for Spanish governors-general. When the Philippines gained its much-earned Independence in 1898, it became the home of American military and civil governors.
Consequently, when we gained our independence from the Americans in 1946, the Malacañang Palace has been continuously the primary residence and office of the Philippine presidents. It has undergone several renovations and expansions over the years to accommodate the changing needs of the presidency.
Since 1863, a total of 18 Spanish governors-general, 14 American military, and civil governors, and 14 Philippine presidents have held occupancy of it.
Presently, the Malacañang Palace is a secure compound with restricted access, featuring various structures such as 10 main halls, the New Executive Building, the Malacañang Park, and Bahay Pangarap located in Pandacan on the opposite side of the Pasig River.
The Mansion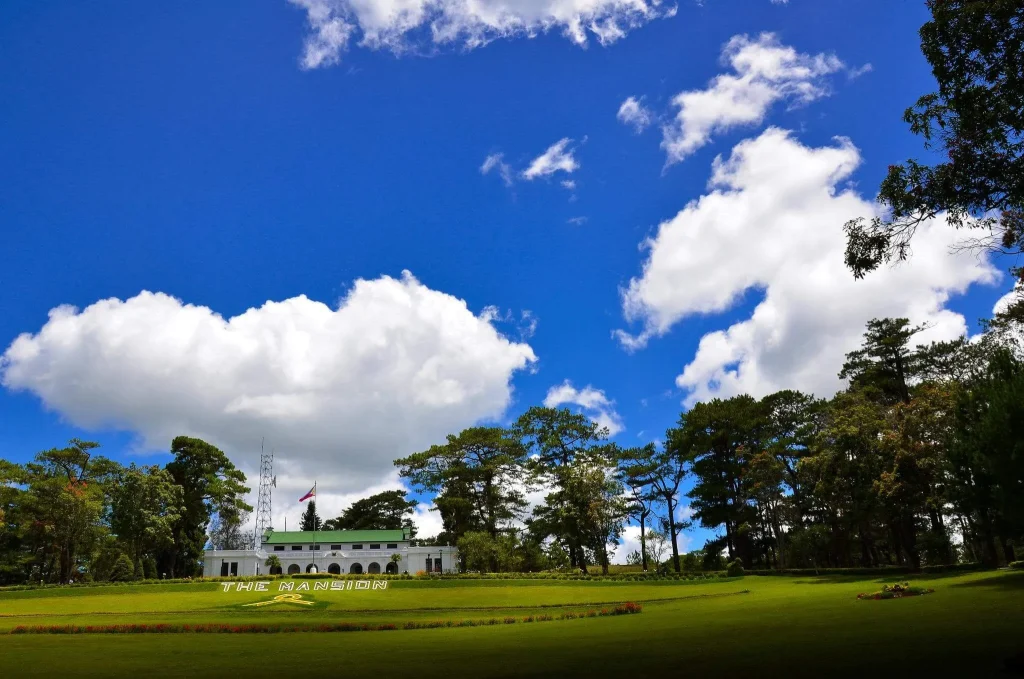 Photo from vigattintourism.com
During your next trip to Baguio City, the summer capital of the Philippines, to get a taste of the freshest strawberries in the country again to reenact some Folklore or Evermore Taylor Swift vibes, or play at the coolest tennis court at Burnham Park, perhaps you and your family should also head to The Mansion (emphasis on "The"). Located along Leonard Wood Road, this grand house would not be hard to miss because it is one of the most recognizable structures in the cool city.
No house in Beverly Hills, Los Angeles could match the history of the Mansion. With the majestic views of the wide array of grass before reaching the grand white house that stands in front of a handful of tall and calm trees, this structure was built in 1908 with the reason of being a private rest house exclusively for American governors-general during their colonization in our country. During the summer, this mansion would be filled with generals and other important American officials who were trying to escape the summer heat of the Philippines. Unfortunately, it was destroyed during World War II but had its comeback when it was rebuilt in 1947.
Though you can roam around and take pictures in its area, visitors are not allowed to actually go inside the home of the palace. No worries, the exterior is already worth going there. Additionally, the house is near Wright Park, known for an area that serves horseback-riding detours.
Bell House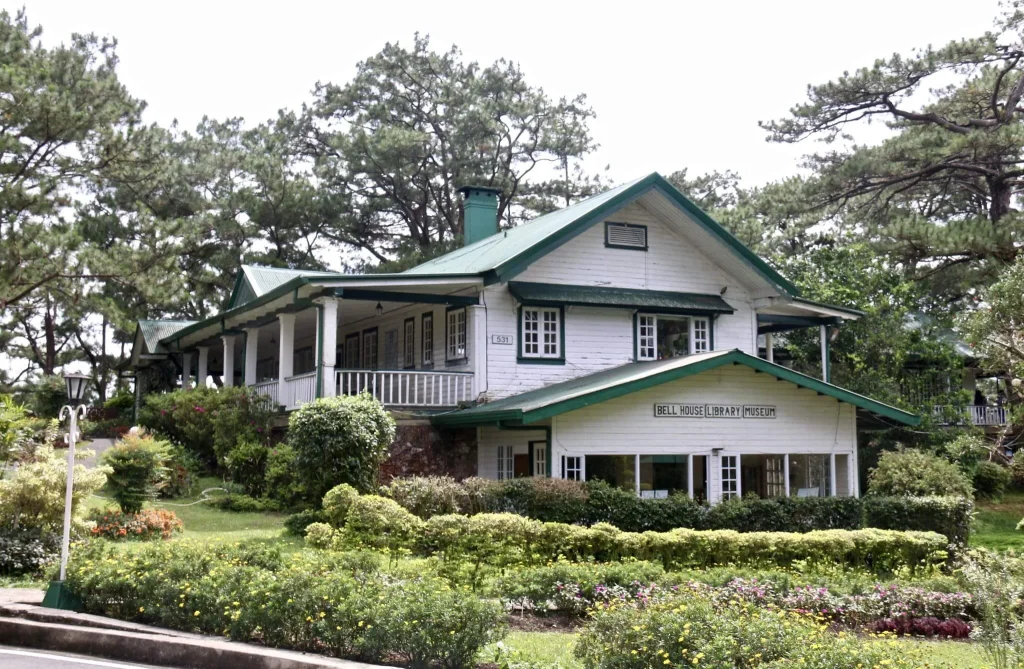 Photo from flickr.com/photos/96594331@N03/27871243279
In Camp John Hay in Baguio, the Bell House was the former residence of Daniel Burnham, a significant American architect involved in the city's colonial-era urban planning. Built from 1911 to 1914, this site exemplifies the blend of American and Filipino architecture, and a visit here allows visitors to glimpse early 20th-century colonial life and honor Burnham's vision that shaped Baguio into a charming hill station.
Rizal Shrine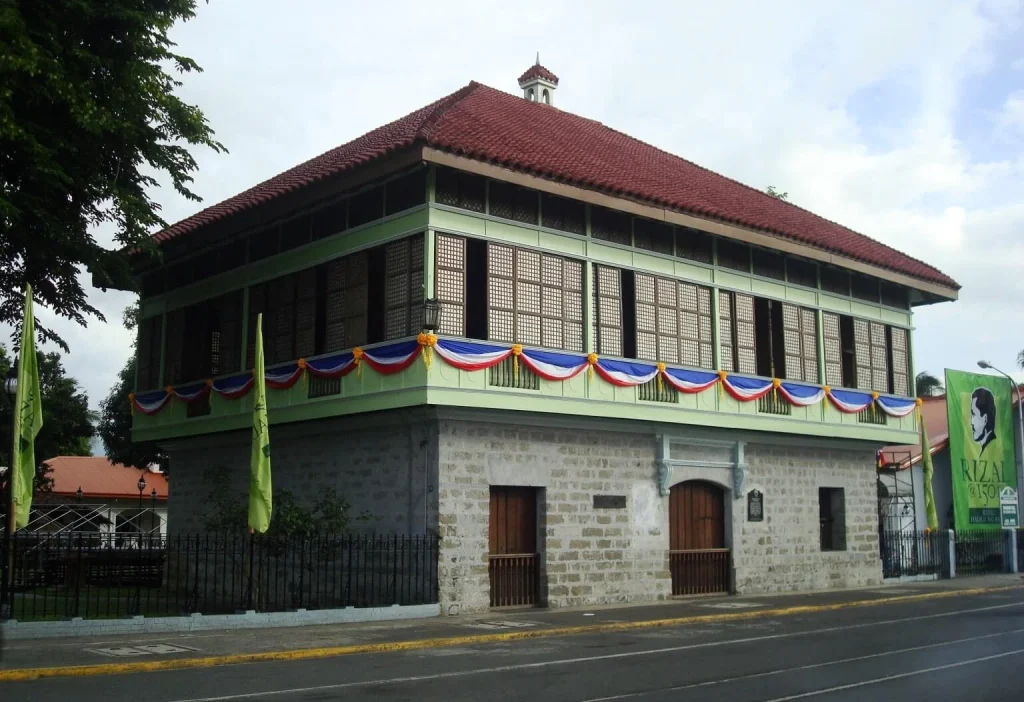 Photo from nhcphistoricsites.blogspot.com
Of course, we cannot forget the home of our very own national hero, Dr. Jose Rizal. In a location named after him, specifically, Francisco Mercado Corner Jose P. Rizal Streets in Poblacion, Calamba City, you and your family will truly enjoy this visit knowing just the fact that this was the very home where our brilliant hero who was killed for Filipinos grew up and the place that exudes a humble and calm vibe. With a beautiful view of Maria Makiling, including a museum inside this house, the Rizal Shrine will surely teach you and your kids a Philippine history thing or two.
Artifacts and memorabilia associated with Jose Rizal and his family are exhibited here. The museum presents a collection of personal items, furniture, documents, paintings, and even actual photographs that provide a glimpse into Rizal's life, achievements, and familial background. By exploring the museum, visitors can dive into what it was like to be Rizal in a way, having glimpses of his early years, educational journey, notable travels, and ultimately, his significant role in our history and our country.
Aguinaldo Shrine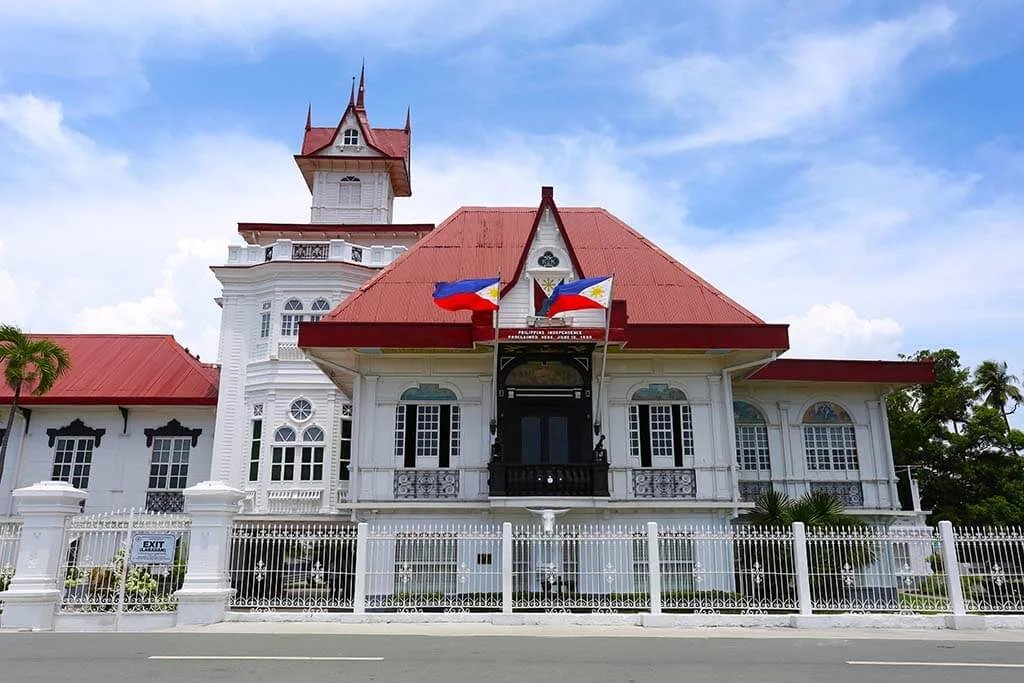 Photo from lamudi.com.ph
Cavite is not called the "Historical Capital of the Philippines" for the sole reason. Playing a significant role in the country's history and struggle for independence, this province witnessed key events during the Philippine Revolution against Spanish colonial rule, making it a crucial center of the revolution. One of the historical houses you can visit here is the Aguinaldo Shrine, known for its rich history and connection to our first president, General Emilio Aguinaldo. After all, a lot of firsts happened here. The first performance of the Philippine National Anthem, the first sighting of our National Flag, and when it was first declared that we, Filipinos, are independent of our first colonizers.
The ancestral home of General Emilio Aguinaldo, this place is also where Philippine Independence from the long Spanish colonial rule was declared on June 12, 1898. Located along Tirona Highway, Kawit, Cavite, the home encompasses a traditional Filipino architectural design called Bahay na Bato, which embodies both Filipino and Spanish traces.
The museum at the Aguinaldo Shrine exhibits a diverse array of artifacts, memorabilia, and personal possessions belonging to General Emilio Aguinaldo and his family. Visitors have the opportunity to explore various rooms within the shrine, such as the office, dining area, bedrooms, and library, which would be perfect for the bookworms in your family.
Indeed, it is quite interesting how one's home can hold so much history in it. It kind of makes you appreciate your own house and lot for sale, too.
Read more: The Past: Classical Philippine Architecture