The world is continuously growing and developing, people should be in the same way. So, it's inevitable that the household gets more innovative and upgraded. A smart home is a must in today's fast-paced world. Smart home technology allows you to control your home from an app, access different kinds of information, and improve convenience. You can control lighting, temperature, and security or receive notifications about your home system in one place. You may even find that they save you money on energy bills.
As mentioned above, the smart upgrade is now a must for your house and lot properties in Bacoor City. Vita Toscana is one of the communities that could exhibit the smart features that are applicable to Ready-for-Occupancy Homes in Bacoor. The lifestyle community of Vita Toscana is located in Bacoor, Cavite. It offers you a choice of different housing units, ranging from small homes to large family ones, that are just minutes away from South Metro Manila. The community presents a relaxed atmosphere as it has fewer homes and less traffic. This gives you the luxury to enjoy peace, quiet, and comfort with your loved ones right at home – day after day.
Lladro House Model is a house model that can be found in Vita Toscana. It has a floor area of 211 sqm and is equipped with smart features and smart home devices, so it's perfect for the modern family. Here's a list of the smart features that you can find at Lladro House Model in Vita Toscana:
Smart Home Automation Features in Crown Asia's Lladro House Model in Vita Toscana: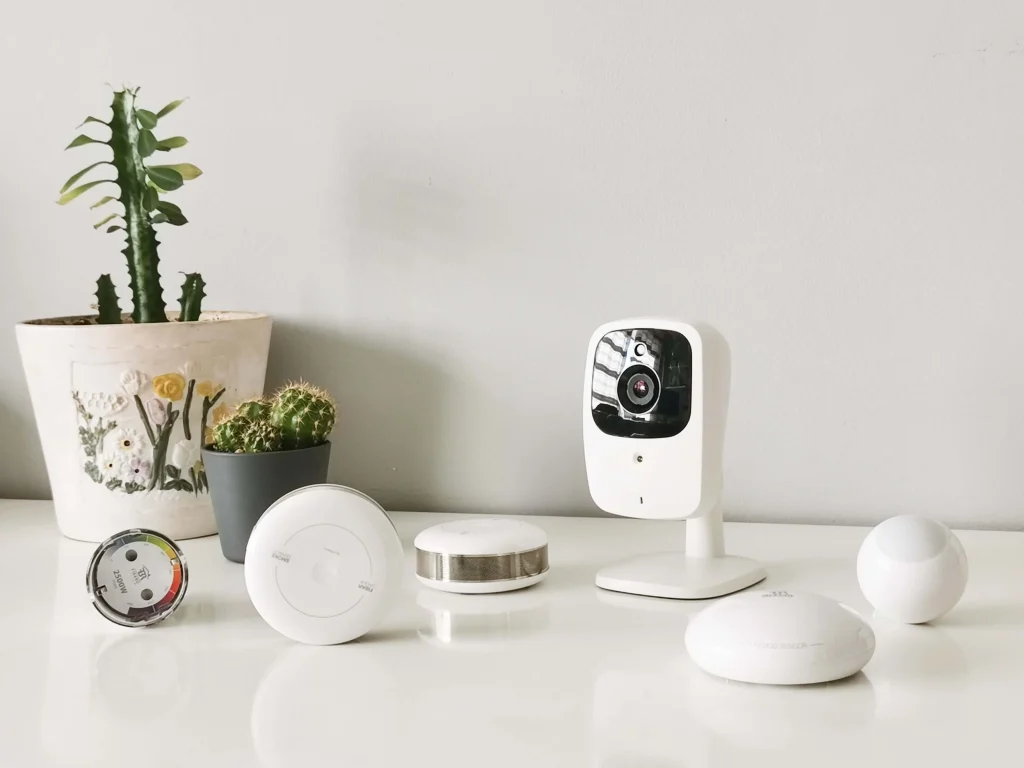 1. Smart Lock
Smart locks provide an alternative to traditional key-based control of access to a lock that is installed on a door. A smart lock uses an app, key fob, or smartphone-based interface to unlock the door. Some smart locks include capabilities such as presence detection, the ability to be locked by remote signal or in response to another device that can tell whether the occupant is home (smart plugs and light switches are examples), assigning temporary access rights via time restrictions, geofencing that automatically locks the door when you leave home and unlocks it when you return, a backup key that allows access by non-smartphone users if the phone battery runs out and other features.
2. Smart Switch
You can use the Smart Switch to turn the light on or off via a smartphone app or home assistant device, without having to walk over to the switch on the wall. It is also connected to your home network and can be controlled using a control panel or other switch in your home. This is great for households with two-story houses that want to control lights remotely, or if you have an elderly relative who doesn't want to climb stairs from their bedroom upstairs. In addition to this, you can install smart lights such as Philips Hue to increase your smart home system.
3. Smart Plugs
Smart plugs are a great choice for people who have bought into the smart home craze and want to add more automation to their homes. It allows you to wirelessly control electronics connected to them. The setup is simple, and the app will walk you through the steps. Once set up in your home, you can control a smart plug from your mobile device or tablet or even with voice commands via a smart speaker or display. It's also possible to control a smart plug integrated into your smart home platform of choice with commands via an assistant like Amazon Alexa or Google Home.
4. Smart Security Cameras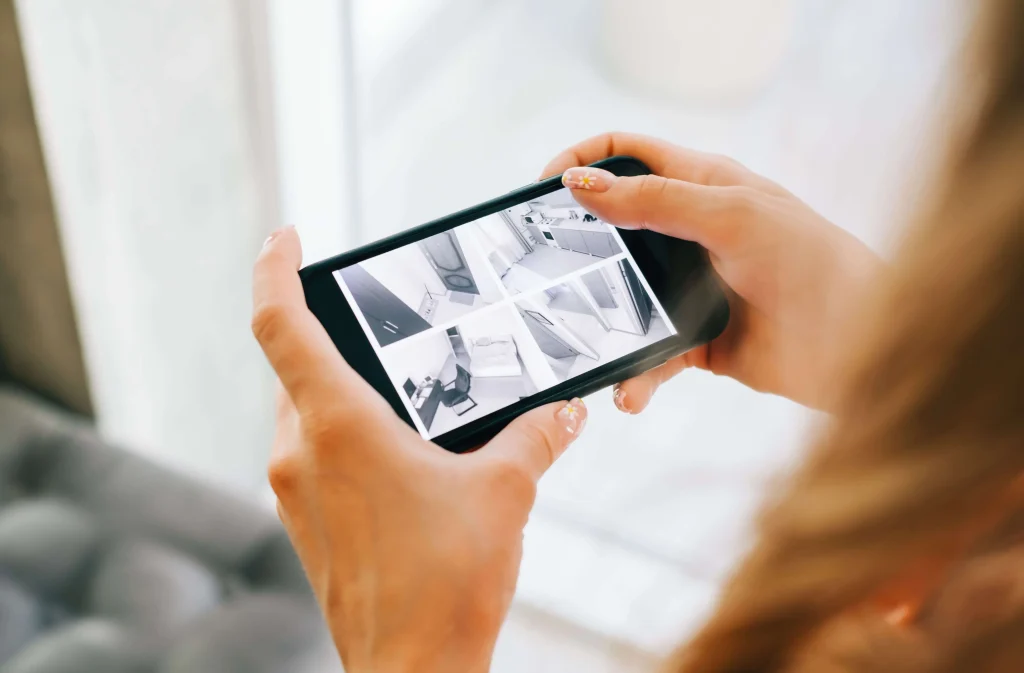 Instead of spending countless hours peering through your window to ensure that everything is safe, you can use a smart CCTV. With this device, you can track the happenings in your home and enjoy peace of mind at all times. It will send video footage directly to your smart device or cloud storage for the archive. You can even change the settings via an intuitive app. For installation convenience, many of these products come with plug-and-play features that make setup a breeze. One of its functions is it can detect motion and send you a notification when it detects movement, so no one can sneak up on you. It also has a wide-angle lens, so you will be able to see more from the camera's view.
5. Smart IR Repeaters
The IR repeater kit is a convenient and inexpensive way to control your home theater equipment. Easily hide equipment in a cabinet or in another room entirely, while enjoying the benefits of easy operation. A smart IR repeater is an add-on that lets you use your existing IR remote control to control a device that's too far away to receive or listen to. For example, if you're watching TV in the living room and want to change the volume from somewhere else in the house, you can use this repeater so your control works without having to go back upstairs to change it.
6. Smart Curtains
Smart Curtain is an easy-to-install, fully electric motorized curtain that can be operated by remote control with the touch of a button. It works much like electric blinds, except the motors move the curtains rather than raising and lowering them. The curtains themselves are shaped into panels, which makes them look modern yet still practical. Not only are these smart curtains easy to control, but they can also be tailored to fit your needs. They come with a remote (via mobile application) and voice control capabilities that allow you to open and close them whenever you want.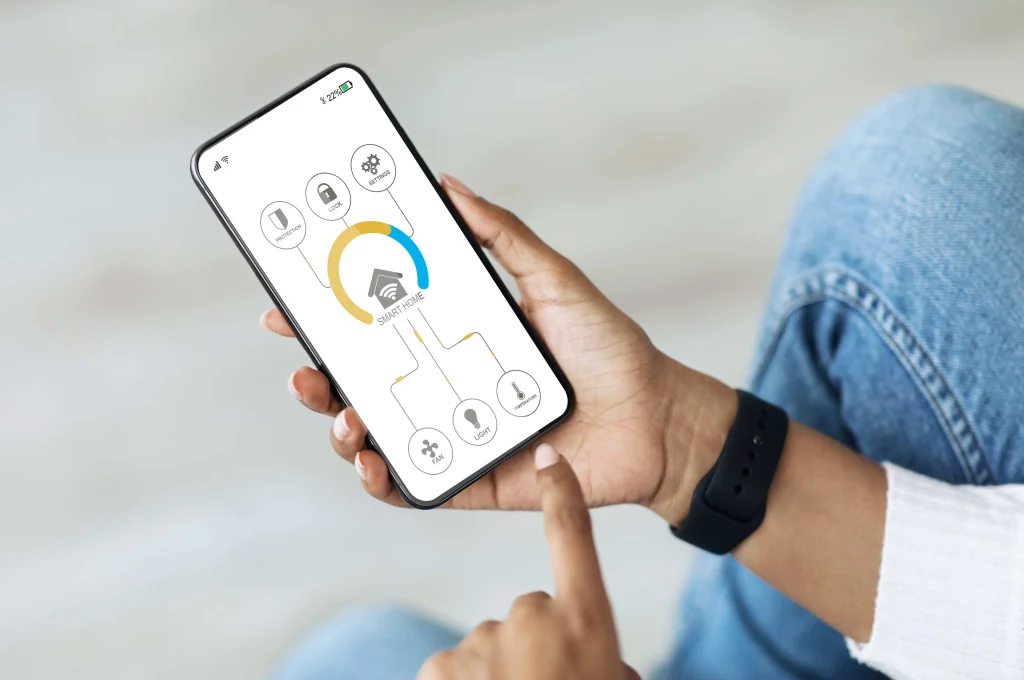 Smart home automation systems give you the ability to control your environment more accurately and efficiently. They are equipped with technology that enables them to communicate with smart devices, giving you more control over your smart home security, energy efficiency, and entertainment options. It could be equipped with smart thermostats and lighting, security systems, and more that help save energy, improve convenience, and allow you to manage the activity in your home from the palm of your hand, a great addition to your home automation system. By communicating across your living space, connected devices can automate tasks such as adjusting the climate to suit you or telling you when a door is unlocked. Why stop there with your smart homes, add smart speakers as well as smart TVs to further enhance your smart home technologies.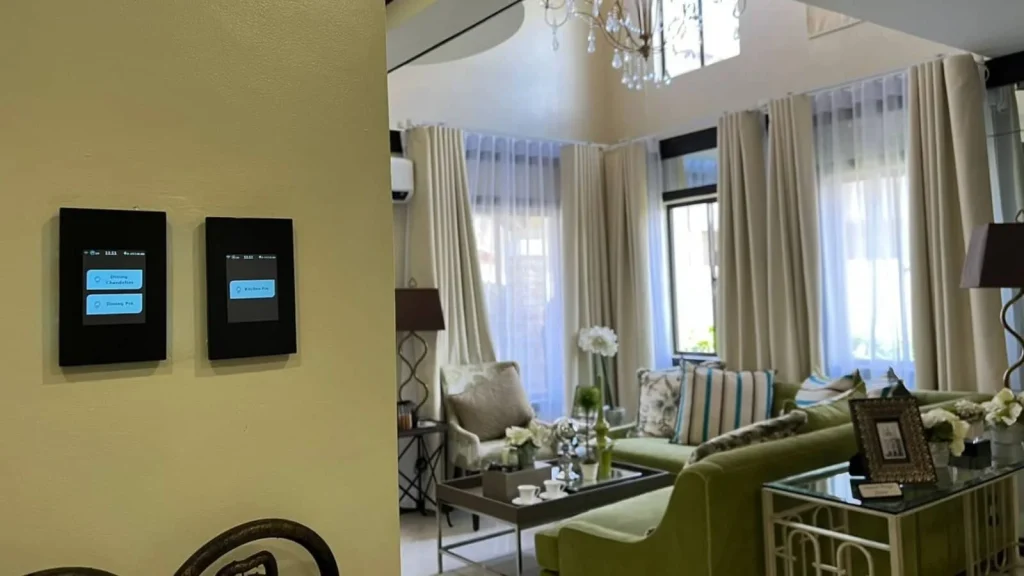 All these smart features can be seen in the Lladro House Model in Vita Toscana. For inquiries, you may message the marketing officer Rehian Vicente via SMS, Viber, or WhatsApp at 09657092862.
Read more: Investing in a Smart Home Property