Updated as of May 29, 2023
In today's time, the majority of the shopping centers grab the opportunity to be situated in a desirable location, where various house and lot for sale are being offered and are easily accessible either from the Aguinaldo highway or Daang Hari road.
Every community in South Luzon appears to be surrounded by a large number of shopping malls and other commercial buildings given the region's ongoing population growth. In addition to entertainment, most residents or home buyers also intended to visit these malls to unwind, dine, or even hold a meeting.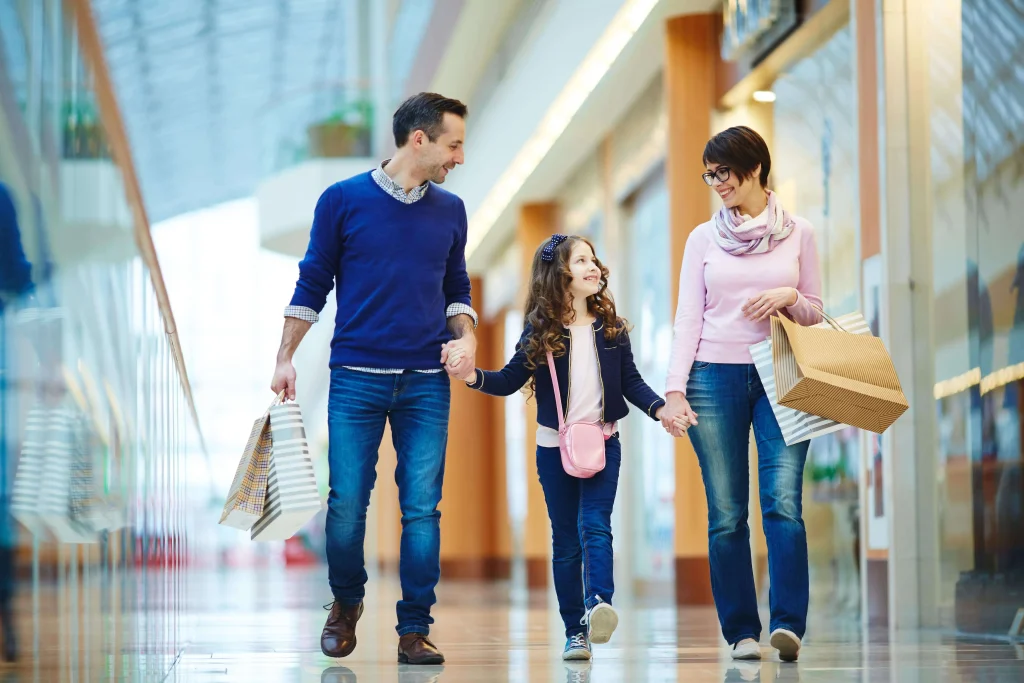 For this reason, Vista Mall is anticipated to establish itself as a major player in the market. This is because it has a number of competitive advantages over its rivals, including its prime locations, a reasonably large land bank, the presence of prominent tenants inside each of its retail malls, and, most significantly, the distinctive features of its best AllValue portfolio.
Aside from the aforementioned advantages, it is also apparent that residents of Crown Asia are the majority of those who get to benefit from and enjoy such benefits. It is surrounded by a broad selection of Vista Mall branches in addition to having a number of housing developments that provide numerous house and lot for sale to potential homebuyers, given that all Vista Malls nationwide are located at strategic locations which makes them very near and easily accessible.
Thus, this article will emphasize the distinctive aspects of each Vista Mall, as well as which branch is particularly close to Crown Asia Properties.
How Many Vista Malls Are There?
With more than 30 locations in the nation, Vista Malls is a renowned retail brand with a strong national presence. To meet different needs, these malls provide a wide variety of amenities and services. Vista Malls makes sure that the general public has easy access to all of its necessary services, from supermarkets and pharmacies to retail businesses, home improvement centers, and repair facilities.
Customers can also take advantage of a wide range of leisure alternatives, including theaters, entertainment hubs, and a number of personal services. Vista Malls offers everyone a lively dining experience with a variety of restaurants and eating places.
Fortunately, Crown Asia offers residential properties near Vista Malls including the following:
Valenza (Santa Rosa, Laguna),
Amici (Bacoor, Cavite),
Ponticelli (Bacoor, Cavite),
Citta Italia (General Trias, Cavite),
Vita Toscana (Dasmarinas, Cavite)
These properties provide convenient access to shopping, dining, and entertainment options at Vista Malls, enhancing its overall living experience for residents.
What Can People Expect When Visiting Vista Malls?
It will encourage involvement with neighborhood events and activities, strengthening the bonds and sense of community among locals. They can appreciate the modern amenities, modern architecture, wide walkways, and cozy lounging spaces for a pleasurable shopping experience.
In addition, to browse a large range of shops, boutiques, and specialty stores, catering to all tastes and making sure there is something for everyone. For your daily needs, this mall offers easy access to services like grocery stores, pharmacies, banks, and healthcare facilities.
Benefits from convenient access and reduced travel time due to the strategic placement of Vista Malls close to residential areas. Last but not least, people can find affordability at Vista Malls thanks to a variety of high-end and affordable stores, promotions, and discounts.
Here Are Some of the Vista Malls Located Near Your Crown Asia Property
Evia Lifestyle Center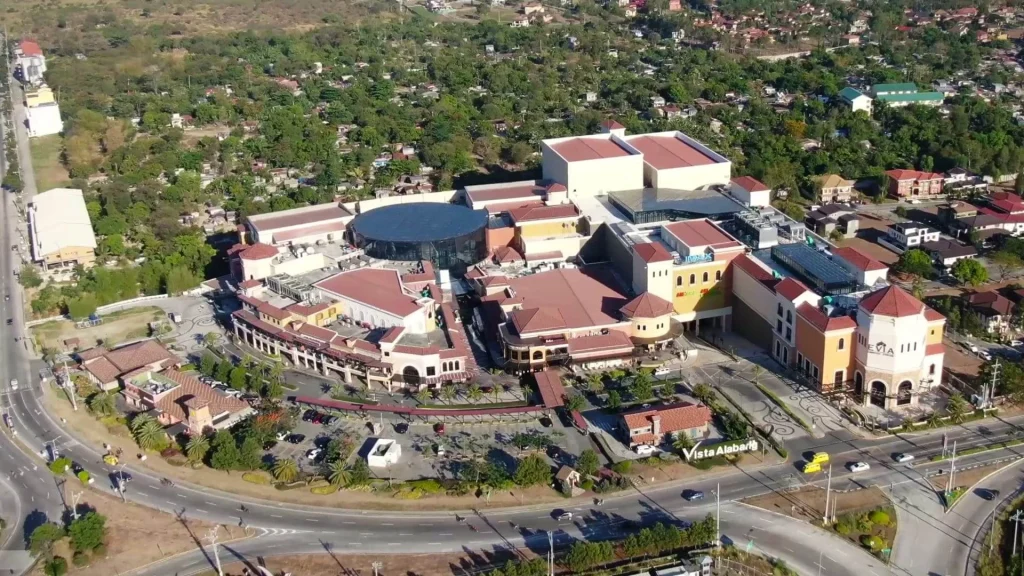 Evia Lifestyle Center, also known as the "Crown Jewel of the South", is known for its pulsating beauty and vibrance. This branch is the heart of Vista Land's master-planned neighborhood in South Vista Alabang which is particularly located in Vista Alabang, Daang Hari Road, Brgy. Almanza Dos, Las Pinas City. The country's best international fashion brands and buzz-worthy food ideas are housed in Evia, which is urban Alabang's prime retail, entertainment, and dining destination.
The Evia Lifestyle Center offers visitors a first-rate experience, from the many high-end walkways, including the atrium, promenade, piazza, and courtyard — to the stores and iconic Vista cinemas, where moviegoers may choose between the VIP Theatre and IMAX with Laser Cinema. It is also worth mentioning that Evia boasts of housing the first IMAX with Laser in Southeast Asia.
By attempting to have a house visit or researching Crown Asia's Prime Italian Homes in Ponticelli, individuals who are interested in moving to a new address in the South may also be able to experience this type of lifestyle. Other establishments close to this housing community include NOMO, SOMO, All Home Center, AllDay Mart, and several others in addition to Evia Lifestyle Center.
When did Evia open?
In 2012, Las Piñas, renowned shopping and lifestyle destination Evia debuted. With a variety of places to eat, buy, and enjoy yourself, it quickly established itself as a destination for both locals and tourists. Evia has carefully chosen stores and boutiques that cater to all tastes and offer necessities like pharmacies and grocery stores.
Its complex architecture blends modern components with its surrounding landscape to create a relaxing ambiance. Vista Cinemas and recreational facilities are available to visitors, making Evia a center for leisure and amusement.
Living next to a mall allows people easy access to a variety of shops, boutiques, and shopping areas, saving them time and effort. People don't need to make long commutes to obtain groceries, clothing, gadgets, and household supplies. Additionally, malls offer a variety of dining establishments and entertainment alternatives, including bistros, coffee shops, movie theaters, and arcades. A mall nearby makes duties easier and saves time.
SOMO – A Vista Mall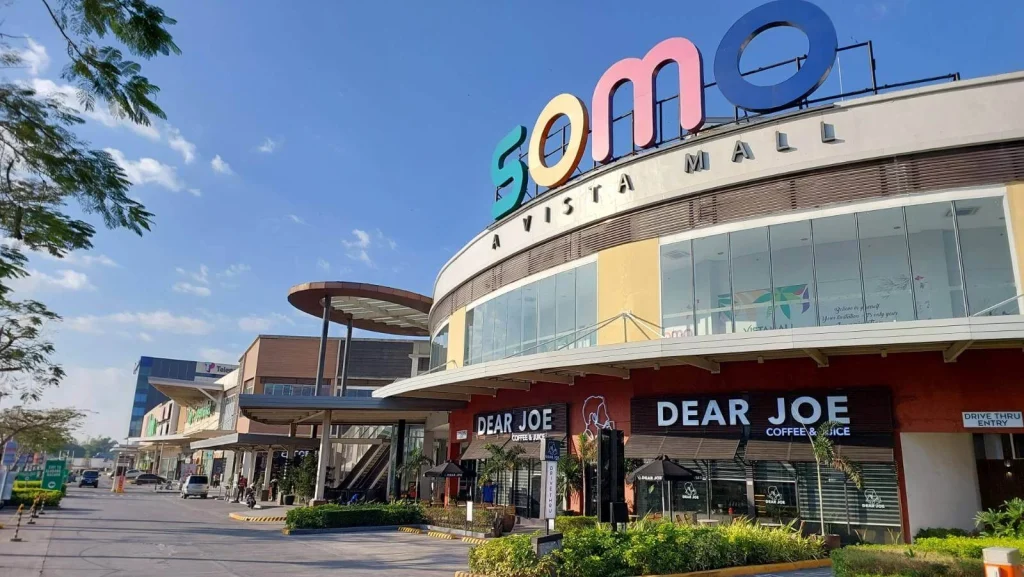 The bustling crossroads of Daang Hari and Molino Roads are given a burst of vibrant color thanks to SOMO – A Vista Mall. Modern movie theaters, a ton of pure fun and excitement with Kinder City, an intriguing new cafe concept called Dear Joe, and a ton of other food options are all located in the enormous outdoor shopping and entertainment complex for the people of Bacoor and the surrounding towns of Laguna and Las Piñas.
NOMO – A Vista Lifestyle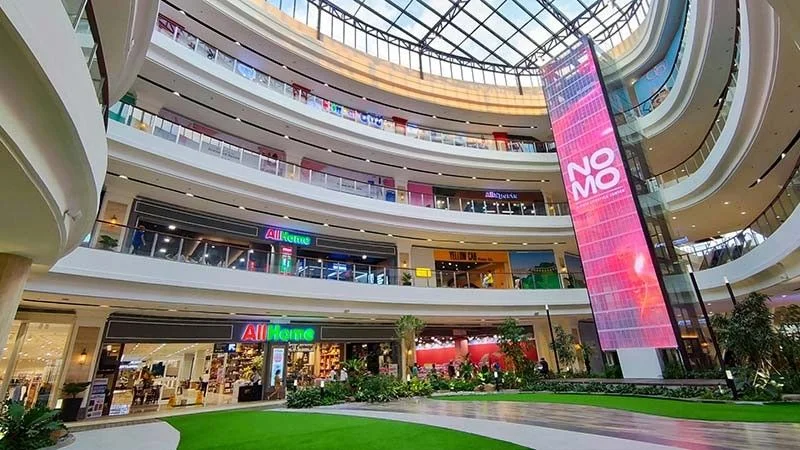 The newest marker in Vista Land's effort to redefine the mall business is the Vista Lifestyle Center. NOMO, a quaint restaurant tucked away along Bacoor Boulevard, offers a welcome diversion from Metro Manila's bustling thanks to its timeless and inspired classic elegance. In addition to entertainment, one of its competitive advantages is its proximity to surrounding residences that still offer a house and lot for sale, particularly Vittoria, a prestigious Crown Asia residential development.
Vittoria is regarded as one of the most desirable residential neighborhoods in Bacoor, Cavite. It provides a serene environment while still being close to the busy city of Manila. The idea that Vittoria is quite close to NOMO Lifestyle Center implies that it is also accessible to other road networks, such as the Zapote River Drive, which may be a quick shortcut to Las Piñas City. This might also imply that investing in local housing will only increase in value. Aside from Vittoria, you can find Vita Toscana in the area, located adjacent to each other near NOMO Lifestyle Center.
Vista Mall Lakefront
Vista Mall Lakefront is a classic that will never fade. As it astonishes onlookers along SLEX and Sucat service roads, its unmistakable appearance is simple to recognize. The Vista Mall Lakefront is a nice escape from the hectic urban lifestyle that locals have grown accustomed to and is located on one of the busiest intersections in the South.
Due to the many food and beverage choices available, including Coffee Project, Siomai House, Pansit Malabon Express, Fruitas, and others, visitors can enjoy their stay or short stopover. They could also drop by if they need more cash or send something over by using bayad centers, money transfer services, or even banks. Experience the wonders of living next to Vista Mall Lakefront with an investment at Presidio at the Lakefront.
Vista Mall Dasmariñas
Dasmariñas City, well-known for its vibrant festivals and sparkling lights during the holiday season, is a wonderful fit for Vista Mall. The colorful line of retail complexes offered by Vista Mall, which is renowned for its expansive and exquisitely built malls, is a perfect fit for a city that is quickly evolving into one of the most varied and forward-thinking regions in the nation.
With the installation of a state-of-the-art theater, this interesting shopping center can now offer residents a truly world-class shopping, dining, and movie-watching experience.
Owners of Crown Asia's Augustine Grove are among the lucky locals who can enjoy these. This home development provides large residences, ideal lots, and an autonomous living environment in the center of Dasmariñas, Cavite. Its location is also well chosen as it is convenient to adjacent businesses like Vista Mall Dasmariñas and SM Mall Pala-Pala as well as leisure destinations like the Orchard Golf & Country Club.
Vista Mall Global South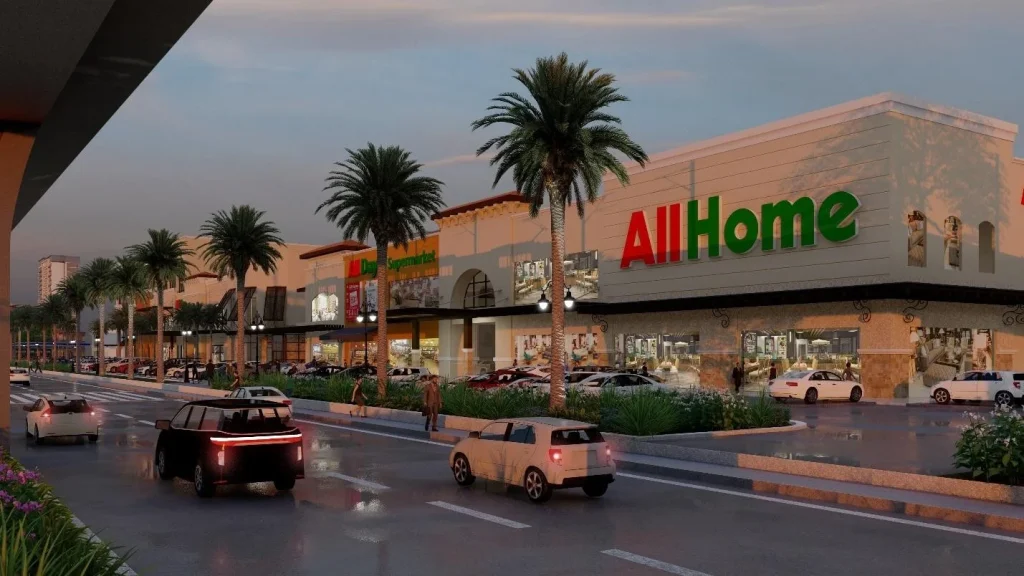 Vista Mall Global South is a haven for dining and retail shopping and is located along the C5 extension in Las Piñas. Residents of Las Piñas and Parañaque may easily access countless home renovation alternatives through AllHome and top-notch eateries like Modern Shanghai because of its handy location. This Mall is at the heart of a master-planned community-Vista Global South. This development aims to provide a world-class experience with casinos and theme parks being planned. It is also worth mentioning that the LRT-1 extension will pass through this area with a stop being placed. Residents of a Hermosa condo in Las Pinas will get to experience these benefits with the condo development just 5 minutes away.
Vista Mall Las Pinas
Vista Mall Las Pinas is a well-known location for shopping and leisure activities. It offers residents and guests a simple and pleasurable shopping experience with its cutting-edge amenities and wide range of products. It has a large variety of specialty shops, boutiques, and retail outlets that cater to different tastes and needs.
Additionally, it has a thriving dining scene with a wide variety of restaurants and cafes. Modern movie theaters, relaxation areas, and gaming facilities are available for visitors' enjoyment. Supermarkets, pharmacies, banks, and medical facilities are readily accessible for increased convenience. Vista Mall Las Piñas offers a comfortable setting for shopping with its contemporary architecture and immaculate facilities.
Vista Mall Sta Rosa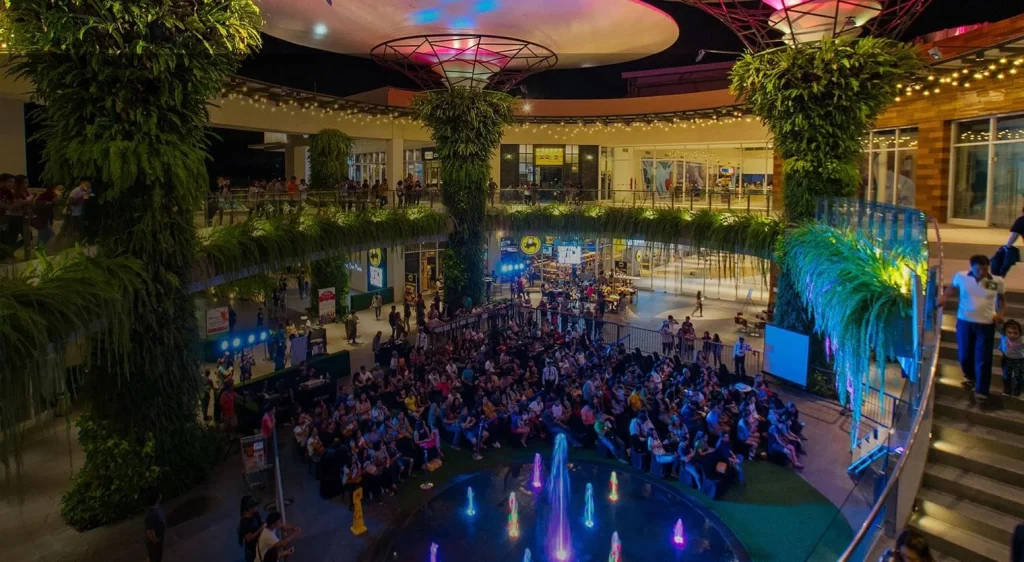 Photo from vistamalls.com.ph
Vista Mall Santa Rosa is a prominent shopping destination known for its modern facilities and diverse offerings. With a wide range of stores and boutiques, it provides a convenient shopping experience for various needs. It also offers a vibrant dining scene with numerous restaurants and food stalls. Entertainment options include cinemas and recreational facilities.
Essential services like supermarkets and pharmacies are available, ensuring convenience for visitors. The modern architecture and well-maintained facilities create a pleasant atmosphere. As a community hub, it hosts events and activities that foster a sense of belonging among residents.
What's The Edge of Vista Malls Compared to Other Malls?
It promotes a sense of community and connection among customers and residents nearby through hosting events, exhibits, and cultural activities. A welcoming atmosphere is created by modern designs, wide walkways, and attractive seating places.
It provides a large variety of shops and boutiques as well, catering to different tastes and making sure there is something for everyone. Along with providing for daily requirements, it also includes banks, healthcare facilities, and supermarkets. Additionally, it is situated close to residential areas, making it convenient for people and allowing for simple access.
Is Visiting Vista Mall for Everyone?
Yes, Vista Mall is aimed at everyone and is made to accommodate a variety of needs. Everyone is welcome at Vista Mall, regardless of whether they are locals, tourists, or visitors from nearby cities. Vista Mall aspires to meet the needs and preferences of everyone with its extensive offerings, which include a range of retail outlets, dining establishments, entertainment venues, and necessary services. The mall works to create a friendly and accepting environment where people of all ages and backgrounds can enjoy dining, shopping, and recreational pursuits.
There are several affordable options for shopping at Vista Mall to suit different budgets. The mall offers a large variety of goods at various price points through a diverse mix of retail stores, and specialty shops. Vista Mall works to offer selections that match a range of budgets, whether people are seeking high-end designer labels or affordable alternatives.
The mall also frequently holds sales events, promotions, and discounts, which further increases accessibility for customers. In general, Vista Mall strives to strike a balance between quality and price, making sure that customers can discover goods that suit their tastes and budgets.
Read more: Best Malls to Visit in Bacoor