Photo from businessmirror.com.ph
Saving one more Filipino from poverty.
The Villar Social Institute for Poverty Alleviation and Governance, or Villar SIPAG, is a non-stock, non-profit organization dedicated to improving the quality of life of Filipinos. From programs, nutrition caravans – a feeding program to schoolchildren – medical and dental programs, environmental programs, such as Pagtatanim Para sa Kinabukasan – a tree-planting program to build urban forests – and, an event that is approaching, an OFW Summit, an event where OFWs and the families of OFWs are invited to join an educational gathering on how they could make the most of their income and learn more on financial literacy.
What is Villar SIPAG's OFW Summit?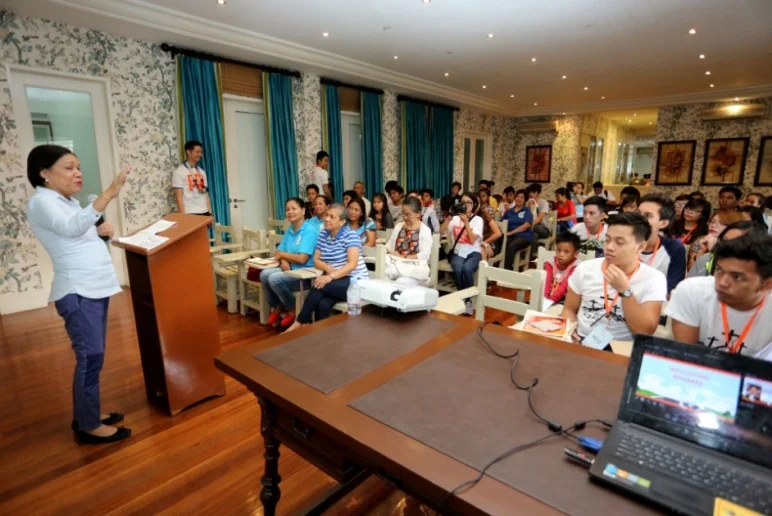 photo from villarsipag.org
The Villar SIPAG is a gathering of sorts to aid OFWs and their families by teaching financial literacy, offering business opportunities, and informing the invited guests about the new trend in these times – especially with the new normal – on how they could make the best of their investments, and where OFWs should invest.
Villar SIPAG held its first OFW Summit in 2011, and last year, Villar SIPAG had its 10th OFW Summit on the 19th of November 2021 via Zoom and Facebook Live as during that time the pandemic was still at its peak. But with healthy safety regulations becoming less strict with public gatherings – as long as attendees still observe the proper wearing of masks, observe social distancing, and perform health monitoring registrations – the 11th OFW Summit will be held at 8:00 AM in The Tent at Vista Global South, C5 Extension Road, Las Piñas City.
The summit is a way to give gratitude to the overseas Filipino workers who have to work abroad to provide for their families. And what better way to help than to give them an opportunity to grow their hard-earned money and give them a sense of relief once they come home because they will no longer have to worry about how they will go on with their daily living.
But first…
What Is Financial Literacy?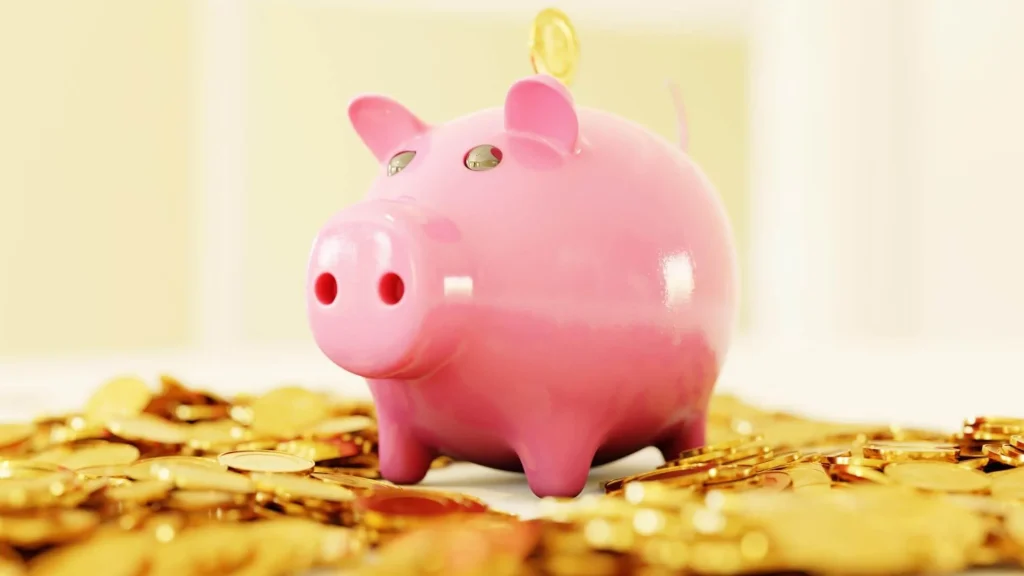 Financial Literacy is being able to understand and effectively manage budgets and invest in one's personal finances. It is the ability to make better financial decisions, organize one's spending habits, and escape the endless loop of a financial crisis that Robert Kiyosaki calls, "The Rat Race".
But what is The Rat Race?
The (Financial) Rat Race is when one is stuck in a loop of financial crisis and frustration; placed in a situation where one is always making ends meet, with little to no opportunity to save money and enjoy one's wants and hobbies and life.
Those in the Rat Race are constantly working and working and working just so they can live, and that is by paying monthly bills, mortgages, putting food on the table, and other major purchases. And the only way to get out of this Race is by making good financial choices.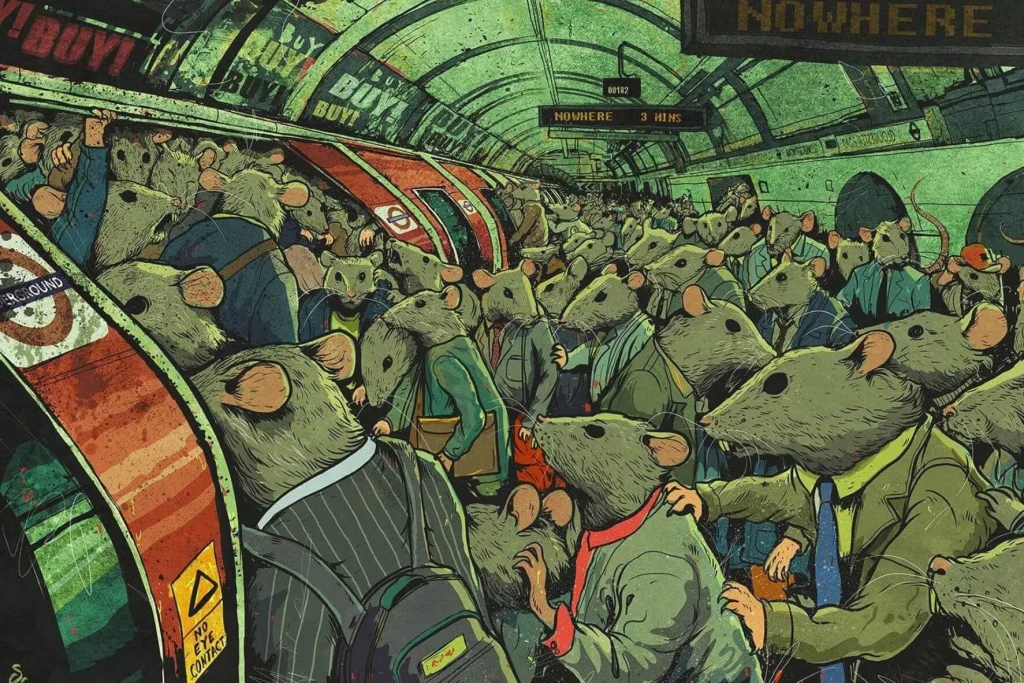 photo from learningisliving.dk
Basically, financial literacy is the necessary knowledge on how to make major financial decisions, which helps with budgeting, when one should consider borrowing money, and where one should invest.
With financial literacy, you will have personal finance basics and know your personal finance status like the back of your hand, making it easier for you to move around, start your retirement planning, and avoid heavy credit card debt.
And you won't have to worry about spending money on your hobbies.
It would give one the advantage of managing their personal savings account, checking account, and other bank accounts they have under their name. And, another advantage, is knowing the benefits of having a good credit history and credit scores.
Financial literacy is more than just making short-term plans for one's personal finances, it is a process where it is a long-term goal, from aiding one's daily living to enjoying life, while also having saved for retirement. Having this knowledge will help one to accomplish financial goals that are near and those that are far into the future.
So, you already know the gist of financial literacy, but this is just the tip of the iceberg because financial literacy also teaches ways to gain income, from how to where; the importance of insurance, and what best to get. One can have multiple sources of income with their hard-earned pay. Starting a business is one, but there are multiple opportunities with investing, especially with investing in real estate. You might find that the best investment is actually that house and lot you have been eyeing for a while now.
Why Attend the Summit?
photo from villarsipag.org
With the world still adapting and healing after dealing with the COVID-19 Pandemic, the Filipinos who were affected heavily by its (COVID-19 Pandemic) economic-consequences are starting from square one either with job-hunting (for those who lost their jobs for both OFWs and those based in the Philippines) or finding a way to recover their lost income. Unfortunately, even when the world is slowly adapting to the new normal, many job opportunities before are no longer available; service-type occupations are having more difficulty with this change brought by strict restrictions brought by the pandemic.
At the summit, one will learn that there are more ways to earn income, even if it means starting small. Villar SIPAG is enthusiastically promoting the importance of financial literacy, especially during these trying times. Here, families and OFWs will receive advice from experts specializing in their fields on how they could invest, start a business, and save.
The summits' educational talks will be a helping guide so one will not go in blind when it comes to dealing with their money. Having knowledge of investing, whether it is real estate or not, is a must. Expect talks about financial planning and investing, financial management, the importance of insurance, the benefits of real estate investment, and tips for starting a business that will happen in this event.
As the gathering is to help OFWs with their personal finances, it also touches on OFW remittances – teaching them how to make sure that the money sent home goes, not only to the livelihood of the family but to good investments as well. It also tells them where to find remittance centers with reasonable fees.
One of the best things about the summit is the networking opportunity with public and private organizations that offer financial services, social benefits, legal assistance, and the like. These aids will guide the guests through their financial journey by educating them with talks that are up-to-date and relevant for the OFWs and the families in attendance.
A special raffle will also be hosted at the event. Every attendee has a chance to win special prizes. This year, the prizes in line are a Camella house and lot, two (2) Motorcycles from Petron, a Pangkabuhayan Showcase from AllDay Supermarket, and AllHome Appliances. All of which could help the participants with their start.
How to Join?
Registration for Villar SIPAG's 11th OFW Summit is free and can be done online or on-site.
For online registrations, one could register online at http://ofwsummit2022.villarsipag.org/registration. Or, scan the QR code that is available on the posters and fliers of the events and follow the instructions that would be laid out. There is also the option of heading to the OFW & Family Summit Desk that is in any Vista Mall and Starmall branches. For on-site registrations, it will be held on the 18th of November, before the start of the event. When registering, make sure to have the required documents that will be presented.
Related Blog: What are the Perks of Investing in Real Estate?