The residential property sector, which is one of the key drivers of the Philippine economy, was immediately impacted by the unforeseen change during the COVID-19 pandemic in 2020. The past year marked an upheaval to the said country's economic growth. It created challenges to every sector which encouraged each to redirect a meaningful vision towards the future, especially for most of the real estate industry. This is the reason behind a fresh beginning by Crown Asia by introducing new developments like that of Hermosa.
According to Benjamin Diokno, governor of the Philippine Central Bank, the Philippine economy is set for a 'strong' rebound from the second quarter to the end of 2021. It is expected to pick up with a growth of 6.5% to 7.5%.In fact, the real estate industry is poised as the second recovery driver for the country's economy.
The current pandemic has caused several adjustments to the face of the residential property sector. It is forecasted that mixed-use developments are on the rise to cope with COVID-19 health restrictions. Open-air and good-quality bright light in a serene environment is necessary for the work-from-home setup today aside from accessibility to basic necessities. With that being said, Hermosa, their premium condo units for sale in Las Piñas flow with the rampant shift and unveil their new condo development; introducing Hermosa as the new face of condo for sale by Crown Asia.
Who is Crown Asia?
Crown Asia under Vista Land and Lifescapes Inc., offers premium residential units to young professionals looking for their future home or solid property investment. It has long been building and curating homes for 25 years, providing world-class themed communities. The said company visualizes most on premium and elegant living with their diversified projects strategically established close to industries, developments, and amenities.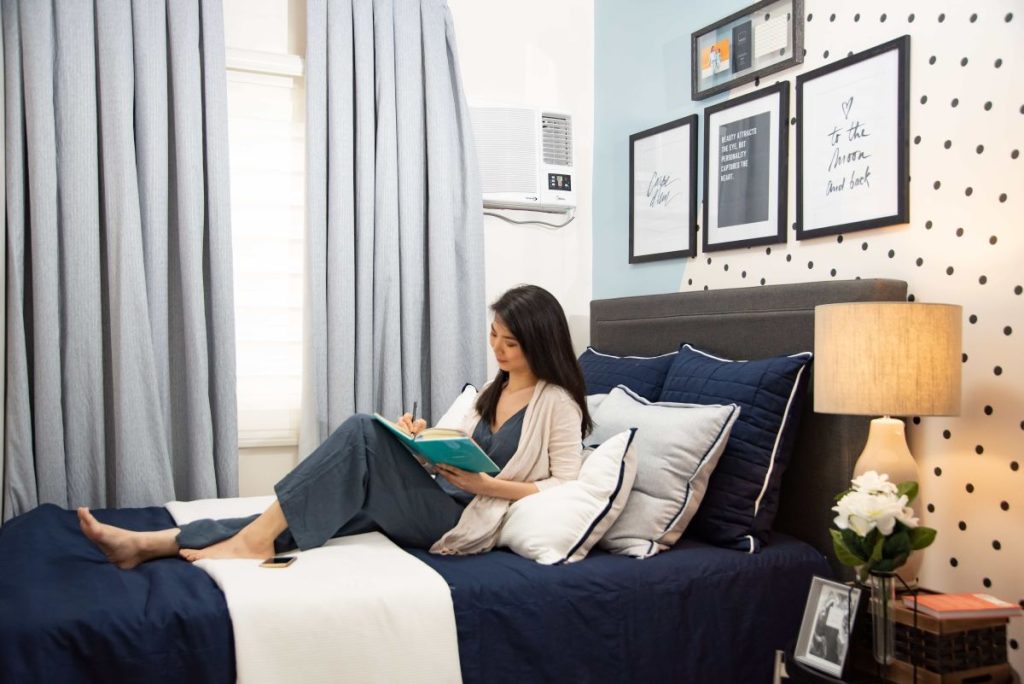 Residing in Crown Asia upholds several advantages that make the project attractive to young professionals and new families in the South.
Advantages of residing in a Crown Asia home: 
1. Location
Crown Asia actuates passionate living with their residential units situated within integrated and master-planned developments by Vista Land. These are located in the South where less to no traffic is experienced, especially with the upcoming infrastructures nearby.
2. Architecture and design
Crown Asia hands you the experience of staying in different well-known countries. It brings this closer to you by implementing here in the Philippines the unique and established architectural designs popularized by several nations. For instance, an Italian-inspired home can be enjoyed in Cavite.
Apart from this, you can also enjoy the work-from-home setup with the high ceilings, spacious open floors, and enclosed patios within the confines of your new home. This can also be relished with the suburban, resort-inspired communities and park development.
3. Passeggiata
Relax, stroll and unwind without worrying about your health; Crown Asia by Vista Land enables leisure in an exclusive environment with open space and beautifully manicured landscapes. This community is perfect for your passionate living.
4. Security and upkeep
One of the selling points of every residential development is its security. Crown Asia assures protection and safety to their homeowners by providing strong security and upkeep managed by Global Land.
5. Developed by Vista land
Vista Land and Lifescapes Inc. is distinguished as the largest homebuilder in the Philippines. It has been in the real estate industry and service for years, catering modern and comfortable homes to individuals of different walks of life. Aside from this, the said developer's establishment of coffee shops and restaurants have been qualified and acknowledged as one of the most beautiful cafes in the entire world.
Who is Hermosa?
Hermosa in Las Pinas City near MOA and NAIA offers premium condo units for sale, it is known to be one of the fastest-selling projects in the southern fringes of Metro Manila. The said development produces upscale condo units for sale in Las Piñas City which advocates modern and grand living through its posh architectural design and resort-inspired amenities.
The location of The Hermosa boosts its sale for condo units in Las Piñas due to having close proximity to the Bay Area where MOA is situated, and Ninoy Aquino International Airport (NAIA). To add to this, it is close to universities and colleges such as Southville International School and Colleges, University of Perpetual Help Dalta Las Pinas Campus, PATTS, Philippine Merchant Marine School, and others.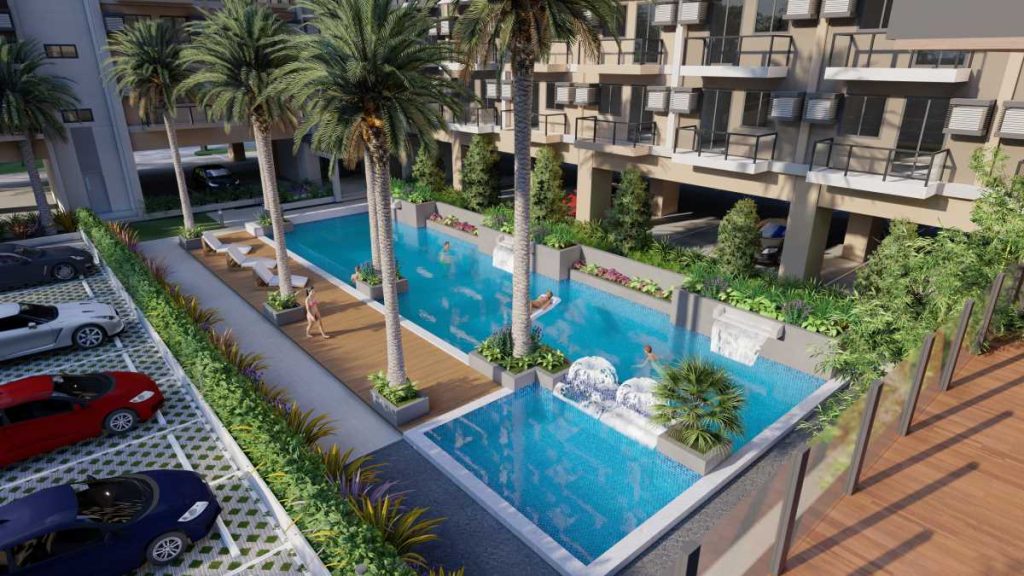 Despite the ongoing pandemic, The Hermosa continues to appreciate in value and enjoy brisk take-up sales. This is impelled by the ongoing and future infrastructures in the area such as the LRT 1 Extension Las Piñas Station and C5 Southlink, and other developments nearby.
Moreover, condo-dwellers may enjoy the promise of beautiful lifestyles by having access to several commercial and other establishments in the new master-planned township called Vista City Global South. The 100-hectare development contains leisure places like Vista Mall Global South, Mella Hotel, The Tent, Villar Sipag Complex, and others. Aside from these, you can also explore other recreational spaces and historical establishments in Las Pinas.
Introducing Hermosa
2021 marks the beginning of diversity in products and progress, especially for Crown Asia. Vista Land and Lifescapes Inc. reintroduce Hermosa as a new product of Crown Asia at the start of the year. It is not difficult to realize the common ground between the two; both embody the concept of themed communities and beautiful lifestyles.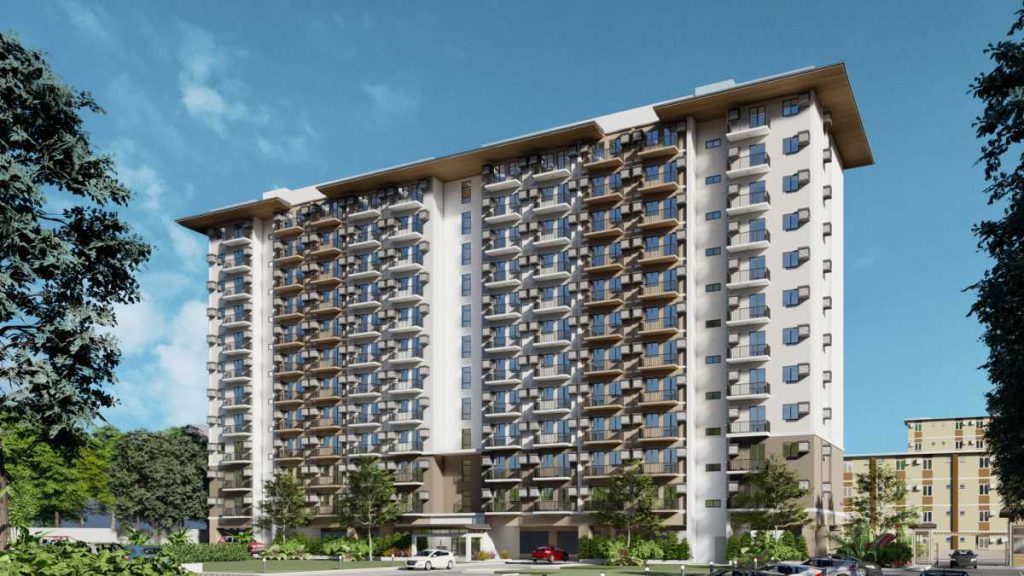 Hermosa is now advertised as Crown Asia's product line for premium mid-rise condominium developments. The high-end condo units for sale in the said project promote passionate and posh living in the city. Both companies meet in the middle to yield an exclusive lifestyle experience in the strategic location. This new beginning unfolds a step higher and a new face of premium.
The ongoing pandemic has inspired everyone to see beyond the current perspective, plan ahead and curate the future. This can be witnessed by introducing Hermosa Crown Asia. Vista Land is proud to present Hermosa Crown Asia and its upscale condo units for sale in Las Piñas near MOA and NAIA that will guarantee you the upgraded lifestyle you have been dreaming of. To inquire about the development, click here.
Related Blog: Why You Should Invest in a Condo in Las Piñas