Have you been house hunting but cannot find the match for your ideal brand-new house? Has your family been scouting different houses in the Philippines trying to find the perfect new construction homes to call yours? Perhaps you need some kind of guide that is aside from the comments and suggestions of the real estate agent you have been talking to for months now and need to do outside research. After all, buying a new construction, may it be an already existing home or a newly built house, is anyone's ever-important decision after all, the purchase price cost can be well, very pricey. So one ought to really scout and do thorough research. Lucky for you, no need to pay extra for another real estate agent for soon-to-be new homeowners! We have a handful of tips and knowledge for you to jot down when it comes to buying new houses specifically new construction homes and houses in the Philippines.
Get a Home That You Deserve
Unfortunately, there are some impatient real estate agents that would tell you what you want to hear when it comes to buying a new construction or brand new home to speed up the home-buying process without really informing you of the in's and out's of new construction homes to really seal your ideal new construction communities amongst all the several clusters of houses in the Philippines. Indeed your growing family needs to get what they deserve so it is really advisable to know all that you could like construction materials, a construction loan, the builder's warranty, and of course, the different types of new construction homes.
But first, let us answer the question, why should you choose new construction homes rather than already existing homes?
Why You Should Choose a New Construction Property
New construction homes are better than already existing homes because the former, in many ways, acts as a replacement for the latter. Like how Apple keeps on releasing new and improved iPhones once every few years because of the new and profound technology they came up with, home curators make sure to incorporate the more energy-efficient and timely needs of previous owners and upcoming new homeowners! More often than not, all new things are much better than the previous ones. After all, new things would not exist if we were already satisfied with what we had, right? Buying a new construction house would ensure that you will get everything newly improved: from modern floor plans to embodying energy efficiency to your lifestyle, your brand new home could take you to a whole new level of living.
Additionally, think about this: the old construction property that is open for buying is on sale for a reason. The previous owners must have seen a better place to live in and that is why they are moving out. The housing market is a very thriving business and owning property is a big deal. The fact that they are willing to sell it may say a lot. Think of it this way: you and your family deserve more than someone else's leftovers. You deserve a home newly constructed home made just for you!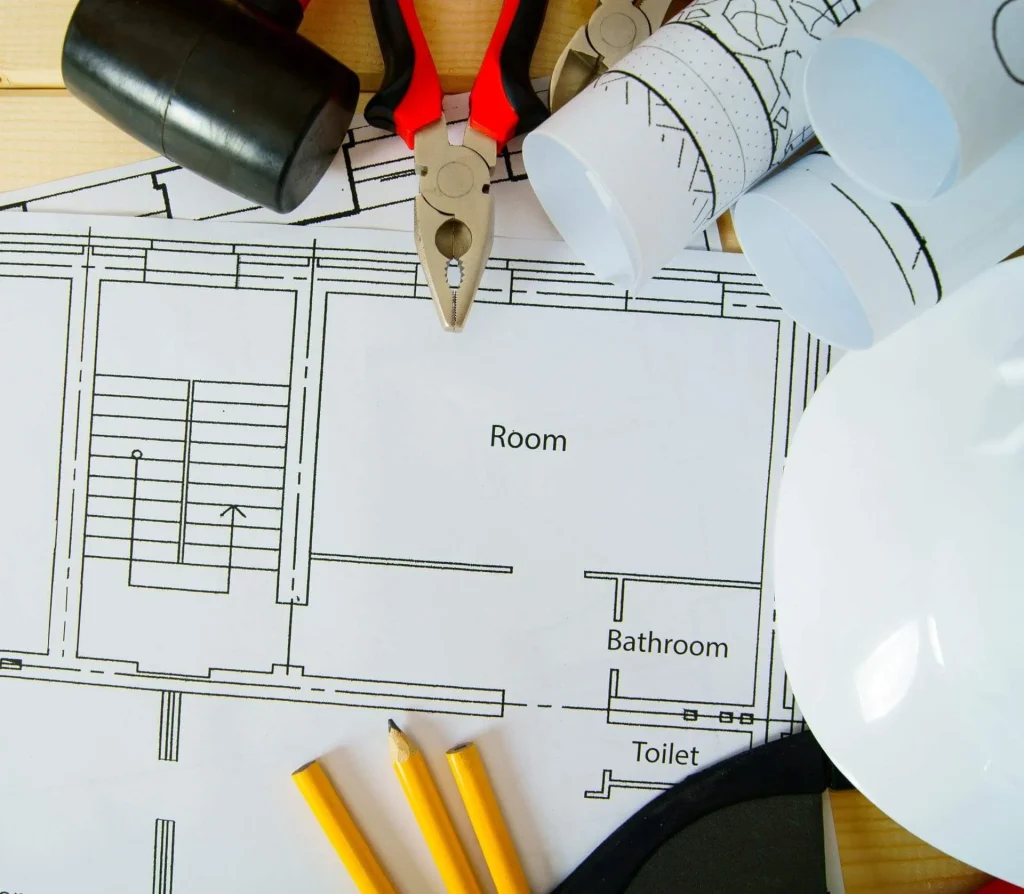 The Different Kinds of Construction Homes
1. Tract Homes
First, let us talk about tract homes! Tract homes are a popular option for those looking to buy a new construction home. A tract home is a house that is part of a new development, where builders purchase a large tract of land and create a new neighborhood from scratch. These homes are sometimes referred to as "cookie-cutter" homes because they often look quite similar in terms of design and layout.
Despite the uniformity of tract homes, they offer several advantages to buyers. One of the biggest benefits is that you'll know exactly what you're getting. Since the homes are pre-designed with pre-selected floor plans and options, there are no surprises in terms of the layout and features. Additionally, buying a tract home can be more affordable than building a custom home because builders are able to take advantage of bulk-buy discounts from material suppliers, which can lower the overall cost.
According to Brian Beatty, a top real estate agent in Charleston, South Carolina, where new construction homes are prevalent, "If you're buying in a new construction neighborhood, or you have one builder or a few builders that are putting up an entirely new subdivision, then they already have pre-selected floor plans and options, and you as a buyer get to benefit from economies of scale."
On the other hand, if you're building in a mature neighborhood, you're just building new construction for yourself. That's going to be custom, and it's going to cost more. Custom-built homes are designed to meet the buyer's specific needs and preferences, which means that the cost can be higher due to the added customization.
2. Spec Home
A spec home, short for speculative home, is a type of new construction home that has been built by a builder without a specific buyer in mind. Essentially, the builder takes a gamble and invests in constructing a home in the hopes that it will appeal to a buyer and sell quickly. Unlike custom-built homes, spec homes have already been designed and built according to the builder's preferences, which means that you won't have much input in the building process or be able to choose custom finishes and features.
However, spec homes can still offer several advantages to homebuyers. For one, since the builder is taking a risk by building a home without a specific buyer in mind, they may be more motivated to sell the home quickly, which could mean better prices or incentives. Additionally, since the home is already built, you won't have to wait several months for construction to be completed, and you can move in sooner.
It's worth noting that spec homes may be built in new subdivisions or in established neighborhoods and can range from small starter homes to luxury estates. If you're considering purchasing a spec home, it's important to work with a real estate agent who can help you navigate the process and negotiate the best terms with the builder.
3. Custom Home
Unlike the others, this can totally merge all of your wants and needs because you will take part in the planning and conception of your home. Additionally, this could ensure that your newly built home is totally unique and have no other counterpart since it also came from your imagination! A custom home is built on collaboration between you and the home curator. Although this could be more expensive than the other types, the pride you will feel when you see your new home would be impeccable since you took part in its creation.
Read more: What You Need to Know About the National Building Code of the Philippines