While you may have seen a rise in hopeful tenants for purchases of a condo for sale, another threat looms in the air that may or may not disrupt your business. There are new Omicron variants that are currently causing a spike in cases in South Africa. Now, the question is, should you be worried more in comparison to previous variants like the delta variant?
Two Omicron subvariants causing COVID spike
Contrary to what most of us think, there are more than twenty COVID-19 variants, most of which we haven't heard of because they're not considered variants of concern. However, two new Omicron subvariants just recently caused a surge of new infections in South Africa.
The country's new cases have gone from averaging 300 per day in the first weeks of April to about 8,000 per day this third week of May. Although experts believe the actual number of new cases may be higher than reported. This is because the symptoms are mild, and a lot of those who get infected are choosing not to get tested.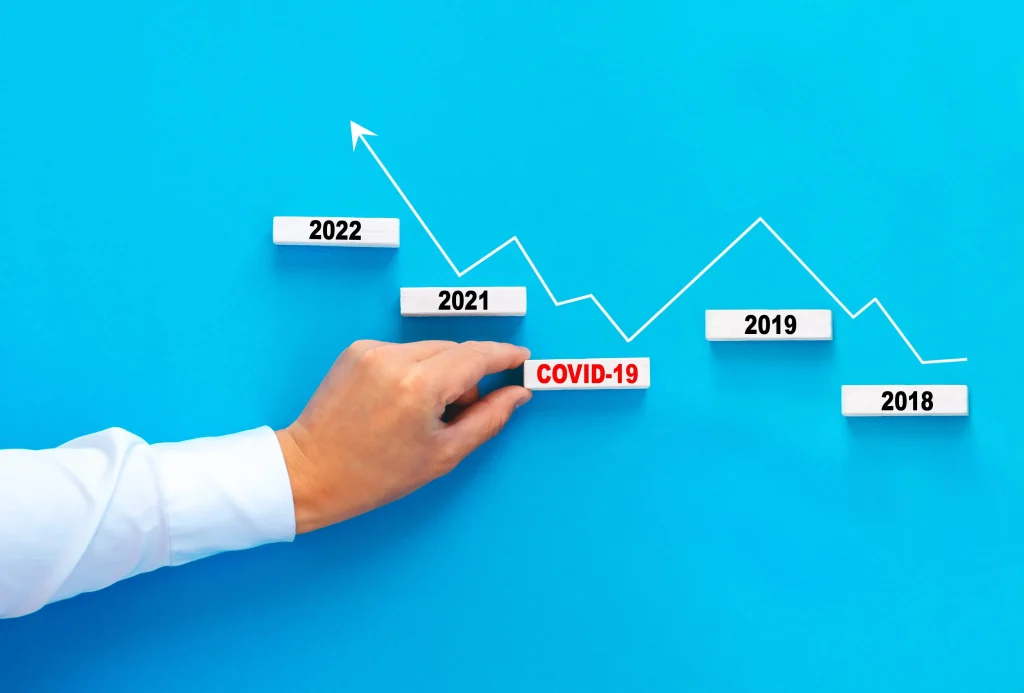 According to Voice of America News, for three weeks, the country saw more cases and higher hospitalizations. Although luckily, no increase in severe cases or deaths has been found. However, a researcher at Vaccine and Infectious Diseases Analytics at Chris Hani Baragwanath Hospital Marta Nunes says that it's too soon to call it a wave because it's in an early stage of increase period.
Nunes also says that the majority of cases come from two Omicron subvariants. These versions are seen to be able to infect vaccinated people and those who already had COVID. Although generally, they are seen to cause only mild symptoms. South Africa's adult population is 45% vaccinated and about 85% of the entire population has at least some immunity from a previous infection. For this reason, researchers like Marta Nunes believe that the COVID-19 vaccines still protect against severe infection.
The BA.4 and BA.5 Omicron strains are reported to have spread to other countries in Southern Africa and some European countries. However, experts believe that it's too soon to be sure that it will spread around the world as the original Omicron variant did. So if the buyers of your condo for sale are panicking, try to calm them down.
From Variant of Interest to Variant of Concern
However, last May 13 of this year, the European Centre for Disease Prevention and Control (ECDC) announced that as of May 12, 2022, the Omicron subvariants BA.4 and BA.5 are reclassified from variants of interest to variants of concern.
The two Omicron subvariants were first detected in South Africa between January and February 2022. Since then, the subvariants have spread enough to be the dominant variant in the country.
Moreover, the BA.5 subvariant has been found in Portugal in recent weeks, causing an increase in cases and positivity rate. The National Institute of Health of Portugal estimated that the BA.5 subvariant has already accounted for about 37% of the positive cases on May 8, 2022. They estimated the daily growth advantage of BA.5 compared to BA.2 is 13%, which is similar to the daily growth of 12% reported by South Africa
The ECDC also says that the growth in infections from BA.4 and BA.5 subvariants is more likely because of their ability to dodge the protection given by vaccination or prior infection. More specifically if it's been a while since your last vaccine dose or the last time you were infected.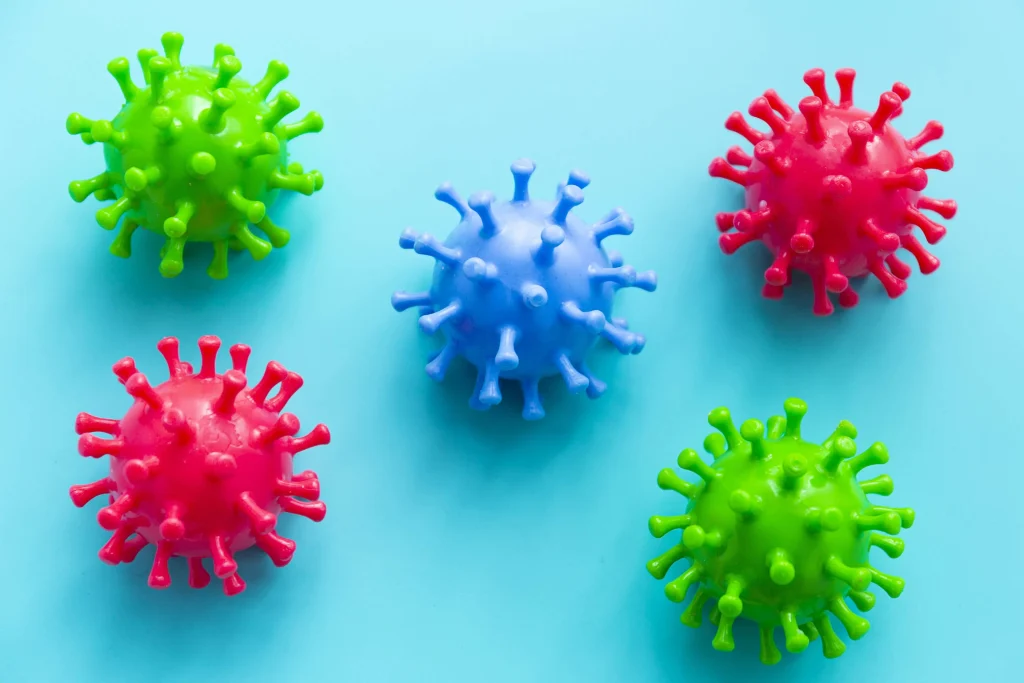 In some studies, unvaccinated individuals who had BA.1 infection were still susceptible to BA.4 and BA.5 because the two new subvariants can still avoid the immune protection brought on by BA.1. Unvaccinated persons are highly unlikely to have any protection against symptomatic infection from BA.4 or BA.5. However, the ECDC reports that there is currently no change in severity for BA.4 or BA.5 compared to other subvariants of Omicron.
Still, these subvariants can cause a significant increase in COVID-19 cases in the coming weeks and months. The ECDC reclassified the two variants because they can become a dominant variants in European countries. Unfortunately, while there is no significant increase in severity, previous waves have proven that a substantial increase in COVID-19 cases also means some increase in hospitalization and ICU admissions.
The ECDC encourages all countries to stay vigilant for signs of BA.5 and BA.5 emergence. Early variant detection relies a lot on vital genetic sequencing that a lot of countries have stopped doing. Hence, in a lot of countries, we're all essentially blind to what's happening and how the virus is mutating.
Why are there so many new Omicron subvariants that causes severe illness and affects our healthcare facilities?
Just as the increase in the number of available condo for sale, you might also be wondering why there are so many new Omicron subvariants.
Now, the vast majority of mutations of most viruses do not affect the ability of the virus to spread or cause severe disease. However, when a virus spreads and populates enough to cause a substantial number of mutations, it's still only considered to be a viral lineage — like a branch on the same family tree. So technically, Beta, Delta, Omicron, and other variants with names are still viral lineages.
However, viral lineages are not considered a variant. It is only until it has accumulated unique mutations that can enhance its ability to transmit or cause severe symptoms.
Since Omicron is one of the most contagious variants, although only causing mild symptoms, it has more opportunity to mutate and acquire its specific mutations. This is why Omicron has a lot of subvariants or sub lineages.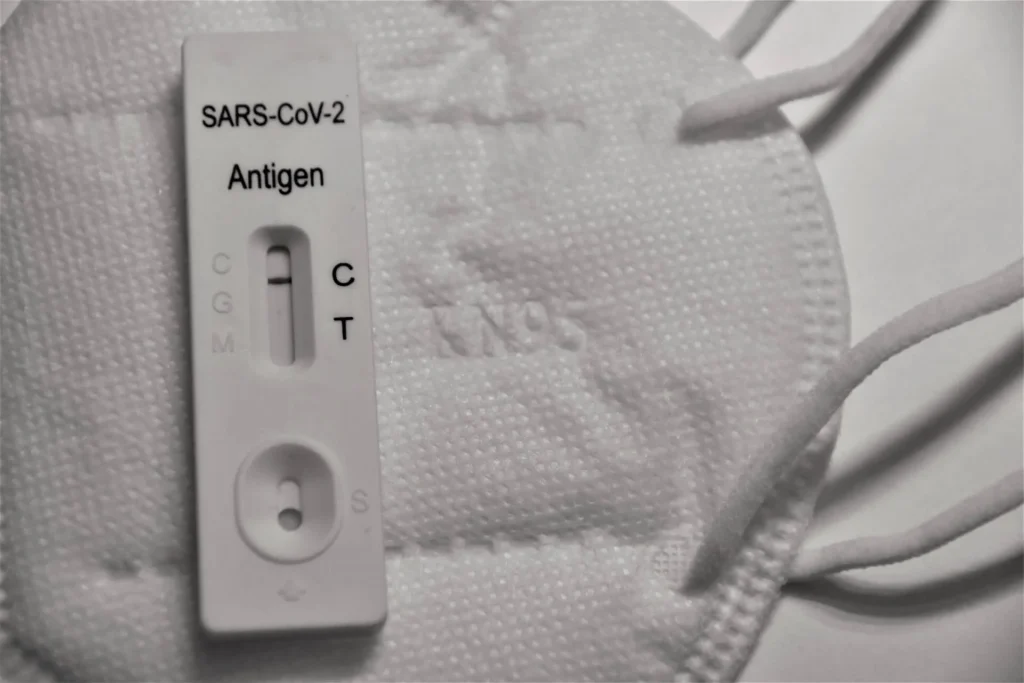 The first two subvariants were called BA.1 and BA.2, and we're now seeing a rise in BA.4 and BA.5. According to the ECDC, there are six subvariants of Omicron, namely BA.1, BA.2, BA.2 + L452X, BA.3, BA.4, and BA.5.
BA.3 and BA.2 + L452X are classified as Variants Under Monitoring, which means there is some indication that they could have some genomic properties similar to a Variant of Concern, but not enough evidence to make them worrisome.
Meanwhile, the rest of the Omicron subvariants are all classified as Variants of Concern because there is undeniable evidence that indicates that they can have a significant impact on severity and breakthrough infections.
BA.4 and BA.5 specifically are found to be successful when it comes to reinfecting people, even if they were infected by other Omicron subvariants. Hence, if you have been infected by BA.1, you're still vulnerable to getting infected by BA.2, BA.4, and BA.5 because of their ability to avoid your immune system.
While it might feel like it, COVID-19 doesn't mutate that fast, relative to how the flu virus mutates. Studies have found that influenza viruses mutate four times faster than COVID-19. Still, make sure to check up on your family and friends, even the buyers of your condo for sale because it's not impossible to have a surge in cases by May or June.
Possible COVID surge by May or June? Should you get a second booster for disease control?
According to Business World, last April 25, 2022, OCTA Research Group warns that the Philippines may experience another surge in COVID-19 cases around May or June, as what other countries are experiencing now.
On April 25, 2022, our country also started giving out second booster doses to help severely ill people or people with severe comorbidities against the virus. According to the Department of Health (DOH), those eligible for the second booster shot are those who have HIV, cancer, weak immune systems, bedridden patients, transplant patients, and terminally ill persons.
According to an adviser at the National Task Force Against COVID-19, Teodoro J. Herbosa, only 12.9 million of all fully vaccinated Filipinos have booster shots. However, according to Ranjit S. Rye, OCTA's President, according to a poll they conducted last March 5 to 10, 2022, 77% of Filipinos were willing to get booster doses and 23% were unsure. Moreover, 53% of the unsure participants said they were not confident that the booster shots are safe, and 23% of them think they don't need booster doses.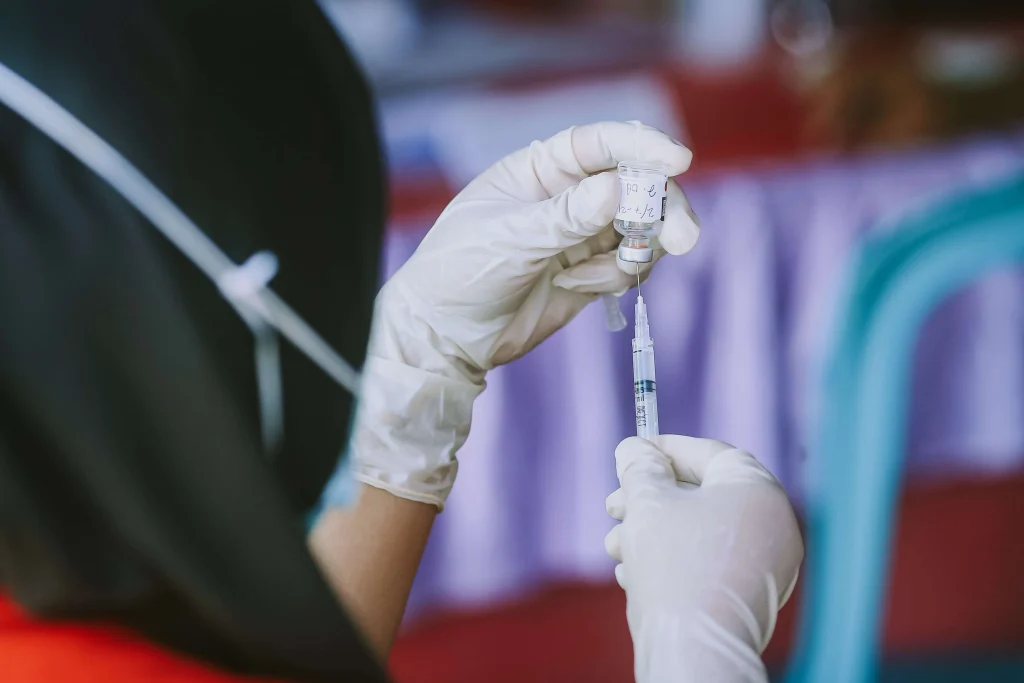 While there are more Filipinos who want booster doses, the DOH said only specific areas in the National Capital Region (NCR) are ready to inoculate second booster shots.
The second booster dose should be injected three months after your first booster shot. A member of the vaccine expert panel of the government, Rontgene M. Solante, urges medical and economic front liners to get their first booster shot because they can't receive the second booster.
Economic front liners, according to the DOH, include workers employed in the private sector who are required to return to the office, government employees, informal sector workers, and even self-employed individuals who don't work at home.
Solante said that if the cases go up again, we may be placed under lockdown, which can derail our economy again. For this reason, he suggested that the vaccine hesitancy of Filipinos must be addressed and that they should be encouraged to take booster doses.
Meanwhile, Jose Ma. A. Concepcion III, the presidential adviser for entrepreneurship, said that Filipinos should take booster shots so that we don't have to go back to Alert Level 3. Entrepreneurs are seeing a return of their businesses and we shouldn't disrupt the momentum. However, he also said that it's challenging to entice more Filipinos to get a first booster dose. Although a lot of private companies are conductive information drives to tell people that vaccines are safe.
Unfortunately, while the possibility of a surge was predicted by experts, people are still complacent and almost nobody is scared. The surge, however, might encourage most Filipinos to get a booster shot.
On getting a second booster dose
According to the ECDC, they assessed the benefit of getting a second mRNA COVID-19 booster for persons aged 80 and above. Their research found that the second booster shot in this population was the best option in areas that have a high or increasing number of cases.
The ECDC recommends close monitoring of vaccine effectiveness so that countries can quickly detect signals of COVID-19 circulation and the risk of severe infections in vaccinated persons. If there is a high rate of severe breakthrough infections, a second booster dose is recommended for adults above 60 years old and persons with comorbidities. They also recommend that countries should have plans for the fast deployment of booster doses.
Meanwhile, according to the Guardian, researchers have found that a fourth dose can boost your immune defenses against COVID-19, more than the boost that you can get from a third dose.
In the UK, they're offering the second booster to age groups above 75, over age 12 who have immune deficiencies, and people living in care homes.
According to researchers, they found that the fourth dose does a lot in rescuing immune responses that have weakened after their first booster shot. The director of the NIHR Southampton clinical research facility Saul Faust says that the second booster shot can produce a substantial increase in antibody and cellular immunity.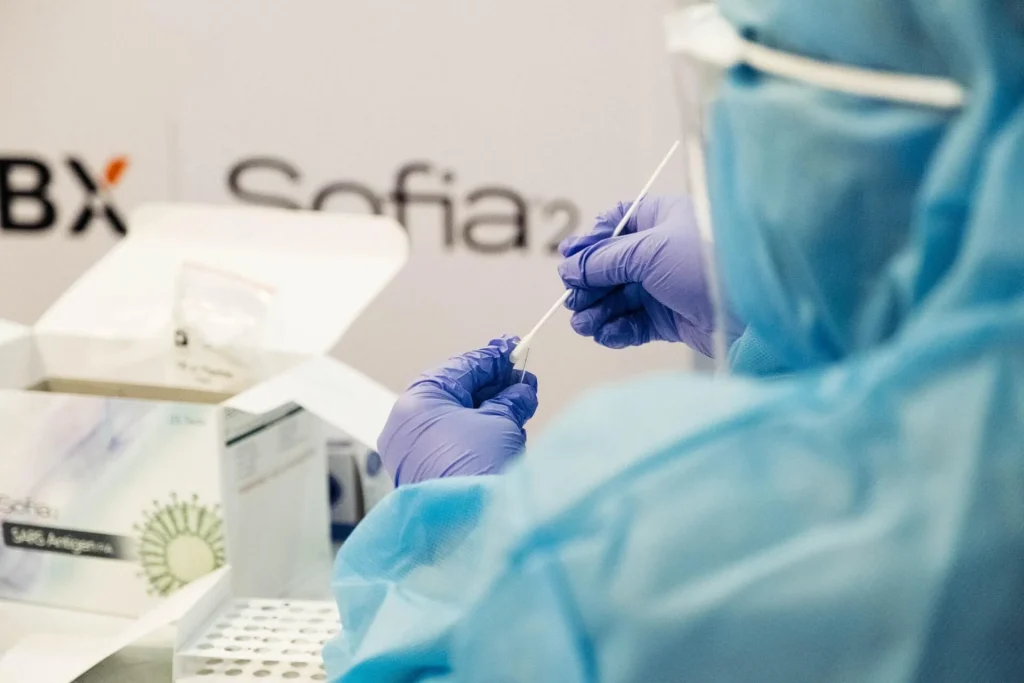 In their research, they found that 14 days after the second booster from Pfizer BioNTech provided a 1.6-fold increase in antibodies. Meanwhile, those who received a half-dose of Moderna for their second booster shot experienced a two-fold increase. These increases have been found to affect people above and below 70 years old.
However, Faust also mentioned that those who didn't have a weakening immune response before the second booster dose gained a limited increase. This means that there might be a maximum antibody level.
Meanwhile, Danny Altmann, an immunologist at Imperial College London, believes that this new study proves that a fourth dose might be needed to stop the serious threat of the Omicron variant and subvariants. Moreover, he also said that just because protection from the first two shots of the vaccine can weaken doesn't mean people shouldn't take them.
Right now, only time will tell if we would need more booster doses to completely eradicate COVID-19, or at least most of the human population would be vaccinated enough that we can handle whatever mutations arise.
The World Health Organization still advises the public to be cautious and practice basic safety protocols like physical distancing to avoid getting infected.
Related Blog: Is the Omicron Variant the Beginning of the End of the Pandemic?