Last Saturday, July 3rd, 2021, Crown Asia launched via the virtual-sphere its latest campaign, Timeless Elegance, for the Truly Deserving. The pandemic did not stop Crown Asia's Marketing team from fully showcasing its newest mantra for the upscale brand. Timeless elegance offers a new look at Crown Asia's developments, enveloping them in the idea that its properties offer a value more than its design, but that of a lifestyle, one can only feel in the ambiance of its communities.
The event started 15 minutes before 4 pm, with its newest AVPs for its prime projects of Citta Italia, Ponticelli, Valenza, and Island Park playing in a loop to be fully absorbed by its audience, composed mostly of employees, sellers, and prospect buyers.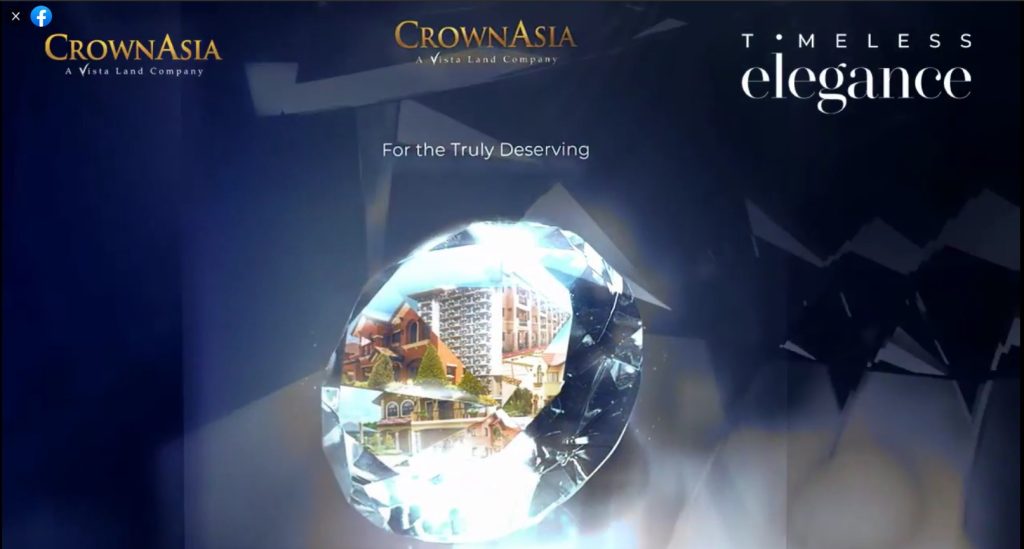 Crown Asia's Chief Sales and Marketing Officer, Ms. Jennifer Dela Cruz, welcomed the attendees with a short talk about the importance of home nowadays. It is more than just a roof over your head but is constantly adapting to the changing times, it has now become an office and a safe haven away from the dangers of COVID 19. She also mentions the timeless elegance embodied by Crown Asia's Properties may it be horizontal or vertical.
Various videos were also shown to the viewers like the Crown Asia historical AVP that gives an idea of how long the brand has been a major industry player in the real estate segment, with over 25 years of delivering the upscale market the dream home that they deserve. A value appreciation video was also played where it is further justified that a Crown Asia property is a winning investment including the newly added COHO series.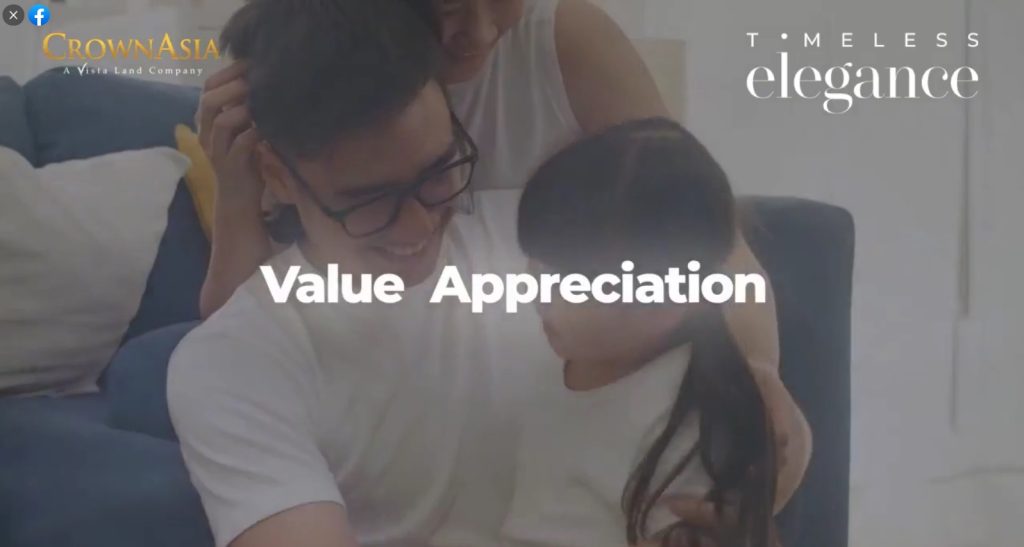 But the highlight of the event would be the official launch of Crown Asia's AVP for the timeless elegance campaign wherein Crown Asia also introduced its newest product line, the COHO series, a collection of condominium properties a contemporary themed property development aimed at providing a vertical home for the upscale market.
Timeless Elegance Crown Asia Properties
To further explain the timeless elegance campaign Crown Asia's Corporate Communications Head, Ms. Katherine Cortez, wherein reiterated how the newest addition to Crown Asia's portfolio of offerings is a testament of the thematic feel that the upscale brand is known for. She also talked about how powerful the words timeless, and elegance are "It is a combination of creating beautiful lifestyles in our condominium developments and living the good life in our horizontal development. We wanted something that is straight, impactful, and something that tells that we have more to show, and we, right here in Crown Asia hold a promising future. "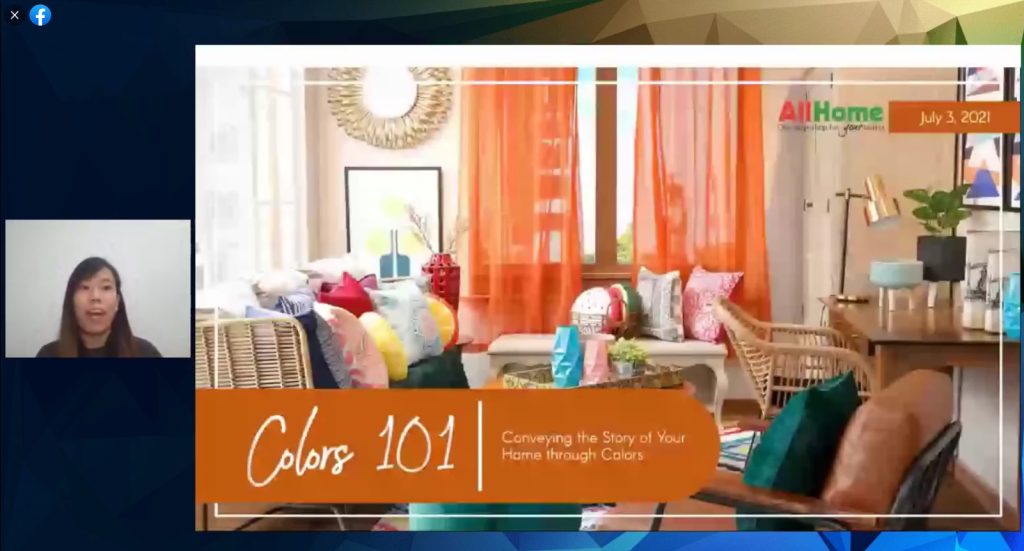 Aside from the campaign launch, the event was also graced by All Home's very own Interior Designer, Ms. Isis Aman. It was a free interior design course for all those who attended, Ms. Aman shared her expertise on conveying the story of a home through the usage of colors. It is a fitting talk in-line with the timeless elegance campaign that dives deep into Crown Asia's beautiful homes and sophisticated designs.
The eventgoers also enjoyed raffle prizes from Crown Asia with the main raffle winner receiving a new vacuum cleaner for her home tidying activities.