Cover photo from propertyreport.ph
In today's time, it becomes apparent that many home builders have constructed various RFO properties in many prime locations, mostly in order to increase their appreciation value and to offer an extensive range of perks that residents will completely enjoy and benefit from.
A few of these benefits include having convenient access to highways, first-rate amenities, a broad range of business options, and most importantly, being close to malls, cafes, academic institutions, hospitals, and commercial buildings.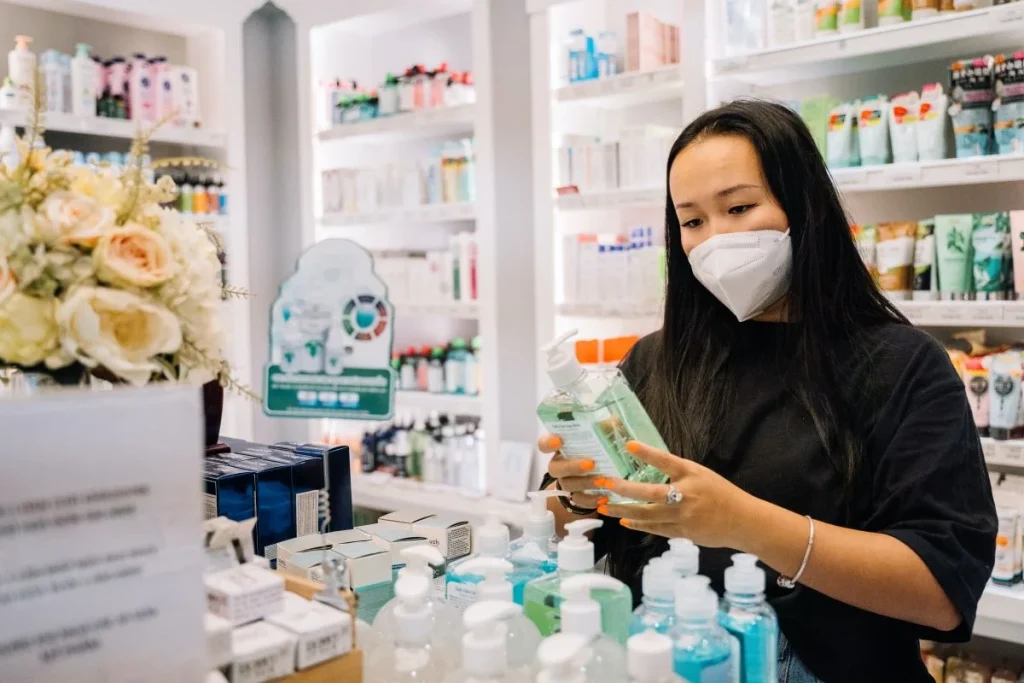 In addition to the advantages mentioned, one of the most crucial factors that homebuyers take into account when purchasing RFO properties is its proximity to facilities like pharmacies, grocery stores, and convenience stores. This is understandable given that necessities like food and medicine keep us healthy and in good shape throughout every stage of life.
Fortunately, All Green is yet another creation by real estate billionaire Manuel B. Villar Jr., whose rags-to-riches journey has given him the ability to comprehend the necessities of ordinary Filipinos, from simple homes (condos, RFO properties, etc.) to reasonable retail stores to easily accessible medicine.
What is All Green?
Photo from propertyreport.ph
All Green was developed as a direct response to the shifting interests of people brought about by the pandemic, and in keeping with Villar's objective of meeting the wants and needs of Filipino consumers. Several cities in the south have access to All Green, a new refuge that offers necessities for beauty, health, wellness, medical necessities, and food options.
This is especially beneficial for people who reside in communities close to All Green locations as it makes running errands during the day easier and less of a hassle. A prime example of this is Crown Asia's Ponticelli, which is only a few minutes away from possibly the largest All Green branch — Evia Lifestyle Center.
What Does All Green Offer?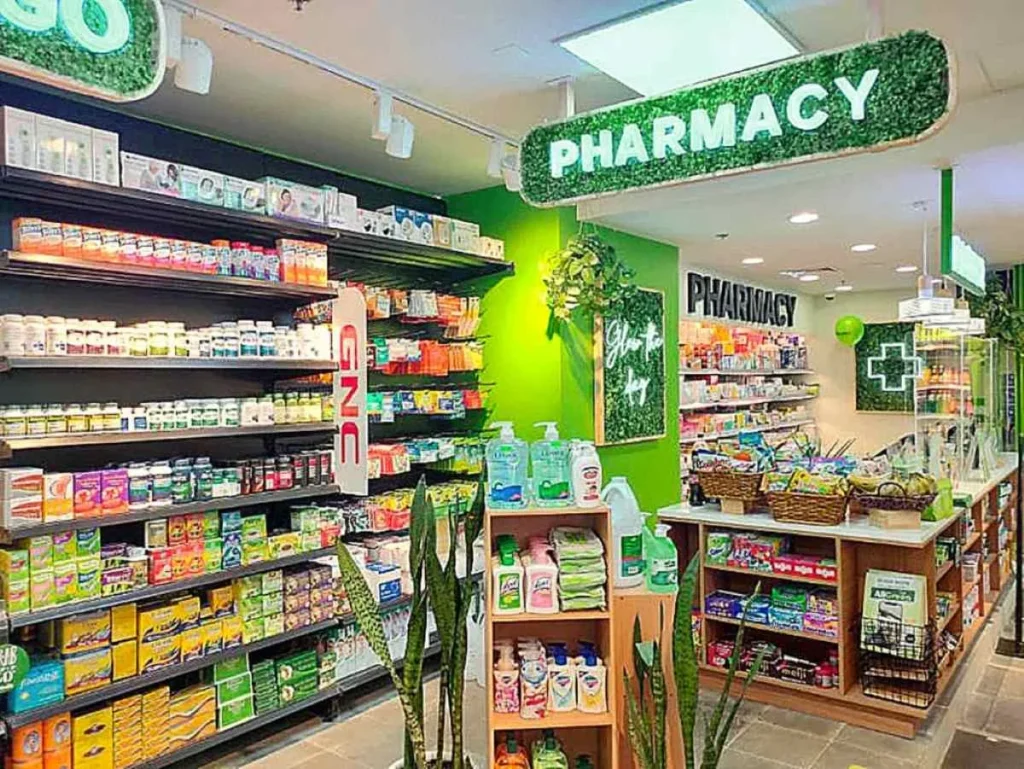 Photo from propertyreport.ph
First and foremost, it has all the necessities, such as food, hygiene products, cosmetics, and cleaning products. Additionally, since items are more easily accessible, there is no need to visit crowded supermarkets or other busy locations.
A Look Driven by Nature
To go along with its product selection, All Green's store is brimming with earth tones, including wooden shelving, green walls and plants, and a hint of radiant lighting, giving it a cozy, natural feel.
Live plants are scattered throughout the building's front and interiors, which not only add to the aesthetic appeal but also improve air circulation. According to All Green, living simply and conscientiously contributes to a sense of happiness
Healthy Lifestyle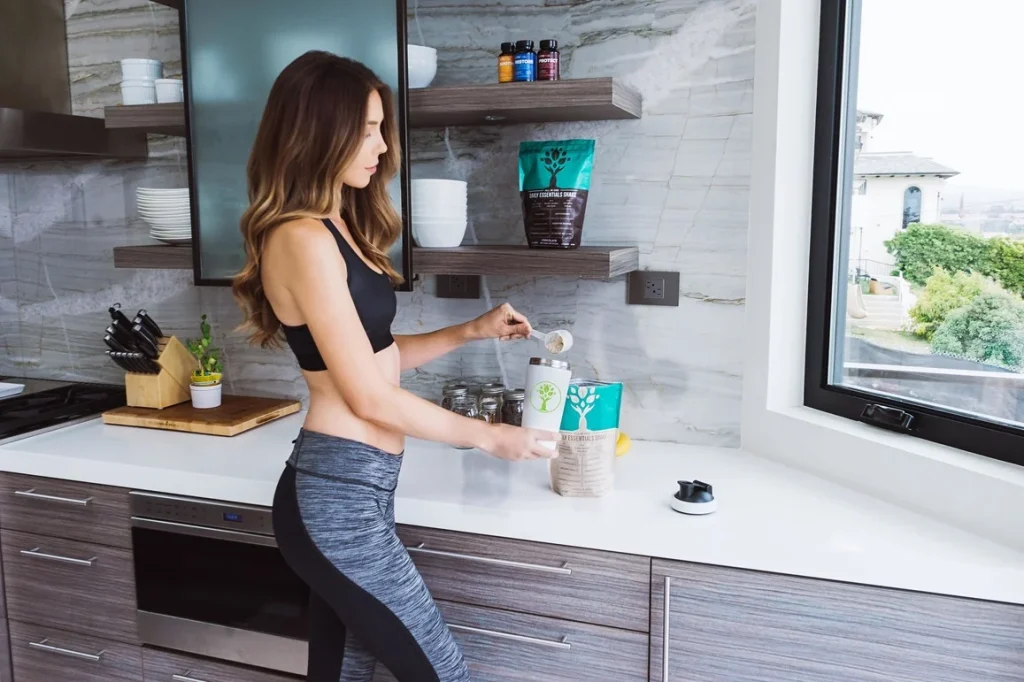 With its carefully chosen items that are packed with healthier options, All Green promotes eating and living a healthy lifestyle, staying true to its "green" image. There are numerous products that attempt to help individuals stay healthy in mind, body, and spirit, including organic products, sugar-free alternatives, and a wide variety of other substitutes.
Pharmacies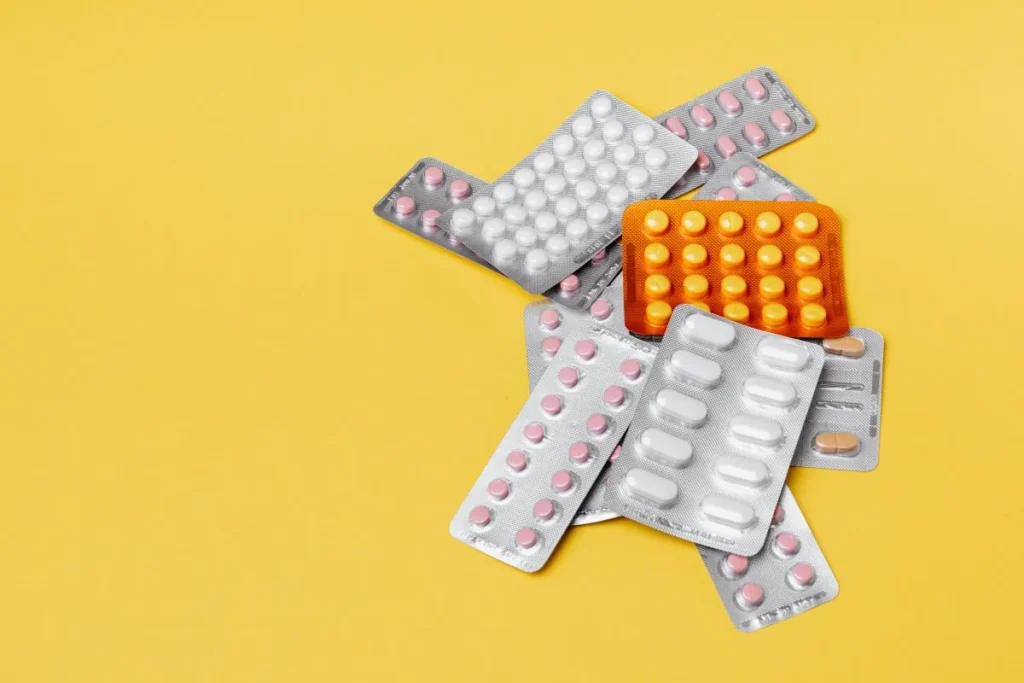 All Green also offers a pharmacy where vitamins and medications are readily available and customers can quickly obtain them for self-care, however, All Green has a wellness vibe as opposed to other pharmacies or drugstores. One does not feel like walking into a run-down drugstore inside a medical facility.
Additionally, All Green offers a pharmacy where you can find both branded and generic medications, prescription medicines, and vitamins for everyone from children to adults. These include both emergency medical care and preventative medicine.
Beauty and Health
Whenever a person wants skin-care products, makeup, bath and body necessities, or personal care items, the health and beauty area has options for natural, clinically tested, and best-buy products.
Grab & Go
Grab & Go provides an instant rush of energy for the day to satisfy sudden meal cravings. At the Food Corner, All Green has a wide selection of ready-to-eat and ready-to-cook food for those looking to replenish their supply. To put it simply, you can find anything at All Green that you would find in your neighborhood convenience shop.
All Green Branches
Evia Lifestyle Center (Las Piñas)
SOMO – Vista Mall Daang Hari (Daang Hari, Vista City corner Molino, Bacoor, Cavite)
NOMO (Bacoor Blvd., Brgy San Nicolas 1, Bacoor City, Cavite)
Vista Mall Taguig (Bagong Calzada St., Taguig)
Vista Mall Sta. Rosa (Sta. Rosa – Tagaytay Road, Sta. Rosa, Laguna)
Vista Mall Global South (C5 Road Extension, Pulanglupa, Las Piñas, Metro Manila)
The Charm of Residing Next to an All Green Branch
Experience the spectacular glory of the Italian-inspired landscape that stretches along Daang Hari Road in Cavite, Philippines, which is located near the largest All Green branch — Evia Lifestyle Center.
Enjoy a life of comfort and security within Ponticelli, a themed residential property. Take advantage of the convenience of first-rate amenities, such as a swimming pool, clubhouse, fitness center, basketball court, grilling area, and playground, while indulging in the suburban-like environment.
Ponticelli's gated community provides a safe atmosphere, giving you peace of mind and enabling kids to play and explore without restriction. The best of both worlds is offered in this excellent community, which mixes modern conveniences with the charm of a historic neighborhood.
This upscale residence, which is conveniently close to Tagaytay City and Metro Manila, is designed for individuals looking for a lavish way of life. Take pleasure in quick access to important highways including the Aguinaldo Highway, Arnaldo Highway, Cavite Laguna Expressway, and Manila Cavite Expressway (MCX), which ensures convenient transit to a variety of locations.
In addition to this, you may benefit from having the convenience of being close to well-known medical facilities and prestigious educational institutions.
Discover how convenient it is to reach lifestyle destinations and businesses like Evia Lifestyle Center, SOMO – Vista Mall Daang Hari, NOMO, the majority of which have All Green branches, as well as All Home Center and All Day Mart, ensuring that your daily needs and entertainment preferences are satisfied within a short distance.
You may visit Crown Asia Properties' website for more inquiries on other properties, condominium house units for sale, and similar properties, or message at their Facebook Messenger.
Related Blog: Convenience in Every Turn: Finding AllHome Near Your Homes