In 2019, the world was faced with one of the biggest challenges of its generation. COVID-19 or the "Corona Virus" had made adjustments in the way that people lived. Countries have executed lockdowns, individuals have been asked to go on isolations, and businesses have been forced to strategize according to the requirements and restrictions implemented by the respective bodies managing the pandemic.
Thankfully, we are now experiencing an era where everything can literally be found and made accessible through the help of the Internet. People from all over the world have learned to adapt in the changes brought about by current circumstances. Revolutionary software and technologies have helped in keeping and maintaining the lifestyles of everyone. Industries that we're able to cope with transforming their day-to-day operations from traditional into digital have thrived and swam across the seas of what we refer to as the "New Normal".
While it is true that everything will eventually fall into place and lives will eventually go back to the way they were, there is one thing that will continuously stick with us and be part of this generation's lifestyle, and that is the constant evolution of modern technology.
In the past year that we have survived through this pandemic, we have seen various innovations to help out in ensuring that the lives of people are not put at risk when both essential and non-essential duties and responsibilities are done.
It is no surprise that even events that are usually carried out in-person could also be converted and held in a virtual setup. Talk about convenience! Can you imagine how it is to experience an all-out event where you can get to do anything and everything while sitting and staying safe in the comfort of your own space? Say no more!
The Villar Group of Companies is holding the first of its kind, an ALL VIRTUAL PROPERTY EXPO, this coming June 24 & 25, 2021. What will be known as "The ViCon", will gather the country's biggest real estate brands with real estate products from all price points across the country.
What is ViCon?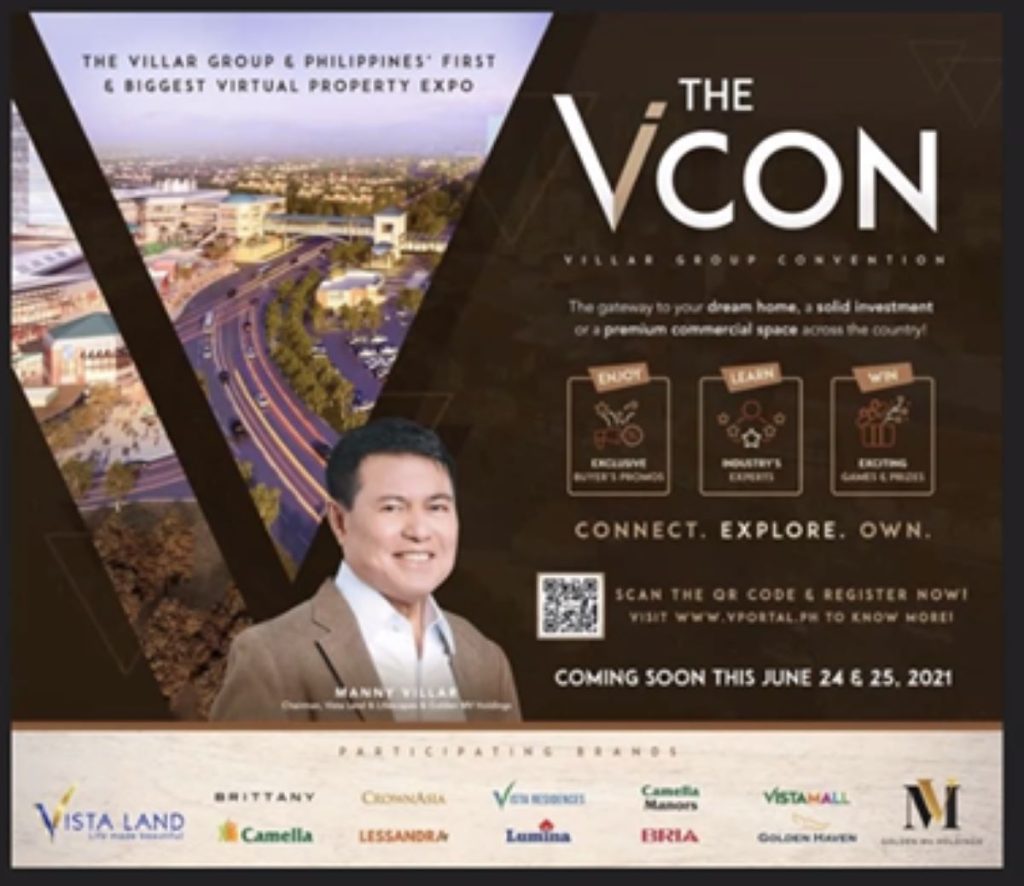 The two-day virtual event of the Villar Group will showcase the group's biggest brands in the industry namely, Brittany Corporation, Crown Asia Properties, Inc., Vista Residences, Camella, Camella Manors, Lessandra, Lumina, Bria, Vistamall, and Golden Haven
The virtual property expo will allow its attendees to explore according to his or her own preferences. It will be the gateway to a dream home, a solid investment, or a premium commercial space anywhere across the country.
Brittany Corporation.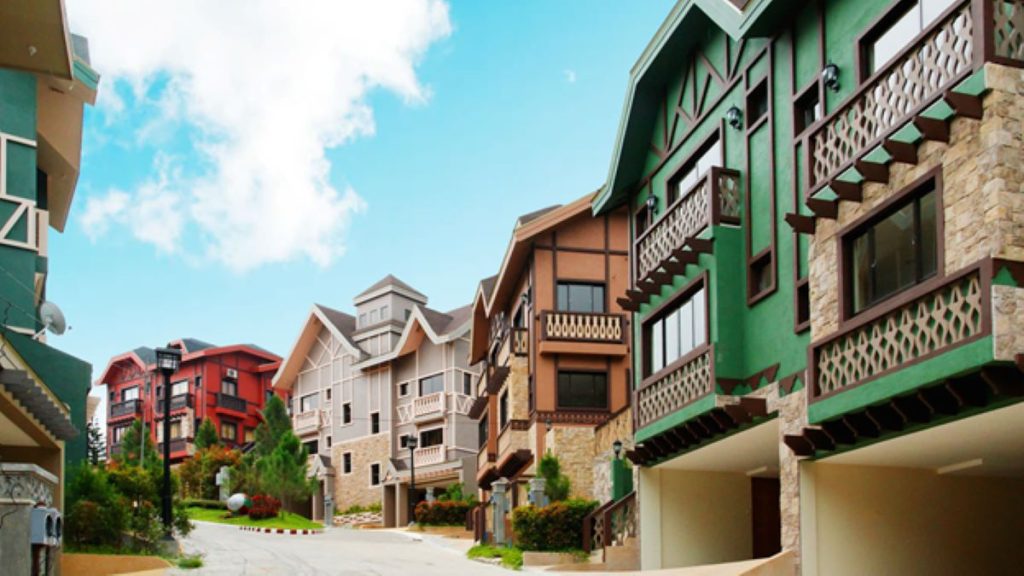 If you are an individual who is looking for the perfect prime home or property for you and your family, the prestigious real estate brand – Brittany, is worth giving your attention to. Some of its most notable projects and developments across the country are PORTOFINO in Vista Alabang, La Posada in Sucat, and the beautiful hidden sanctuary in Tagaytay known as CROSSWINDS.
Crown Asia Properties Inc.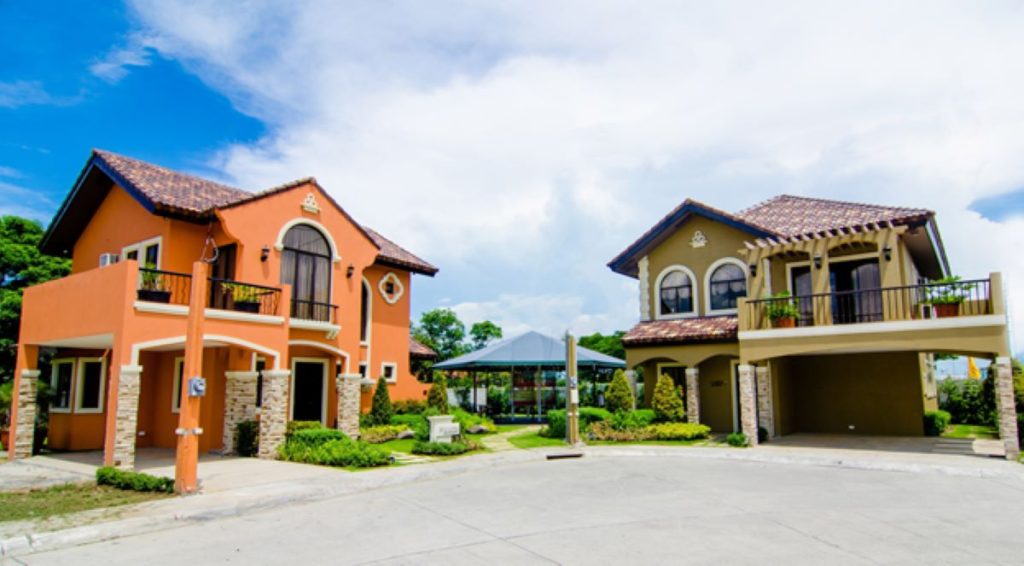 Crown Asia, the brand that caters to mid-range and high-end properties will also showcase its best projects and developments in the country. If you have been spending your time looking for one of the best developers who can offer premium house and lot for sale in Cavite/Laguna, Crown Asia is the perfect fit for you to discover. The brand offers some of the most distinguished properties in the south.

Cavite is one of the best areas to settle in if you are seeking a balance between being just a few minutes drive from Metro Manila and being completely tucked away from it as well. One of its flagship developments is Ponticelli, a beautiful Italian-inspired community that lies at the heart of Vista Alabang. Just 5 minutes by car from a prime shopping and lifestyle center called EVIA.

Citta Italia, another prized development of the brand, is one of the major communities that have ever been built in the active city of Bacoor Cavite. People who live in the area know that it is indeed a big deal to be able to live in a home located at Citta Italia.

Island Park is a tranquil community that is situated in the quaint city of Dasmarinas Cavite. An advantage of living in this area is the accessibility it offers to some of the best educational institutions in the province, namely the De La Salle University Dasmarinas, and St. Paul College, Island Park. This development is advisable to be explored by young families who prioritize the future educational arrangement of their children.

Laguna is also a great option for the same reason that it is easily reachable to and from the hustling and bustling area of Metro Manila. If you have been ogling at that one gorgeous subdivision/community while passing through the Sta. Rosa/Tagaytay road, you have found the right virtual expo for you to finally get to know more about it. Another flagship development at the heart of Sta. Rosa Laguna is Valenza. Marvel at the reality of owning your dream home in this impeccable community. You can do just that when you discover how you can attain it through –The Vicon.
Crown Asia offers different types of homes that are both for Pre-selling and Ready for Occupancy for ( sale/available). Different materials such as videos, photos, and documents that will help buyers understand more about the products of the company will be presented at the virtual expo, just as well as the rest of the brands participating at the event.
Vista Residences, Incorporation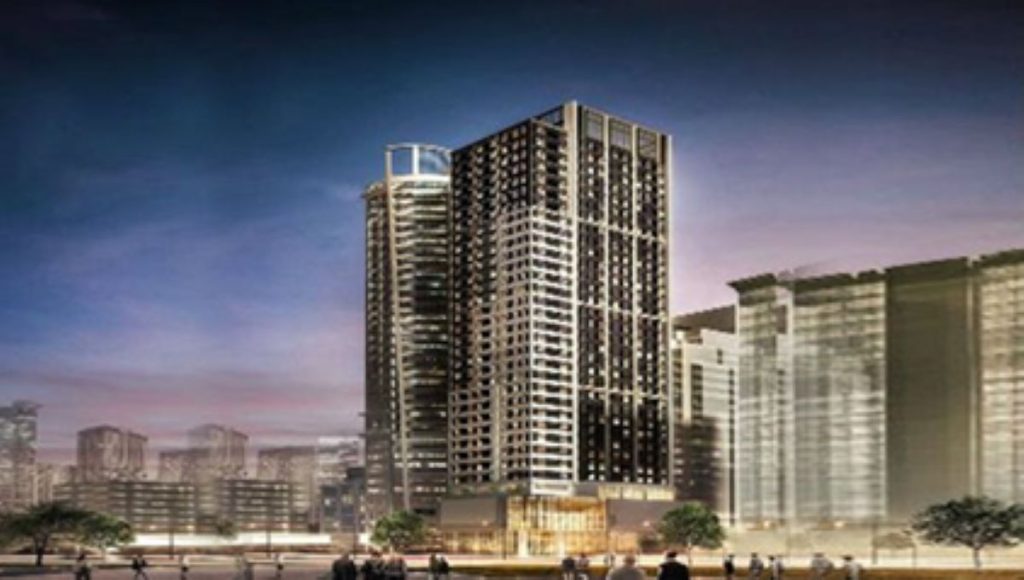 Your dream home is literally just a few clicks away! If you are looking for a home right at the heart of developed business districts, and you are the type to enjoy the busy life that is only found in the city, Vista Residences will be your best bet. Vista Residences is the brand of Vista Land that offers some of the most distinguished condominiums built in the areas of Metro Manila, Baguio, CDO, and Cebu. Whether it may be for your personal home use or it may just be for a sure investment to bring in passive income, Vista Land's top-tier condominium property developments through Vista Residences will surely give you your money's worth. Some of the well-known projects of Vista Residences are Wil Towers, Vista Shaw, Salcedo Square, Pine Hill in Baguio City, etc.
Camella Homes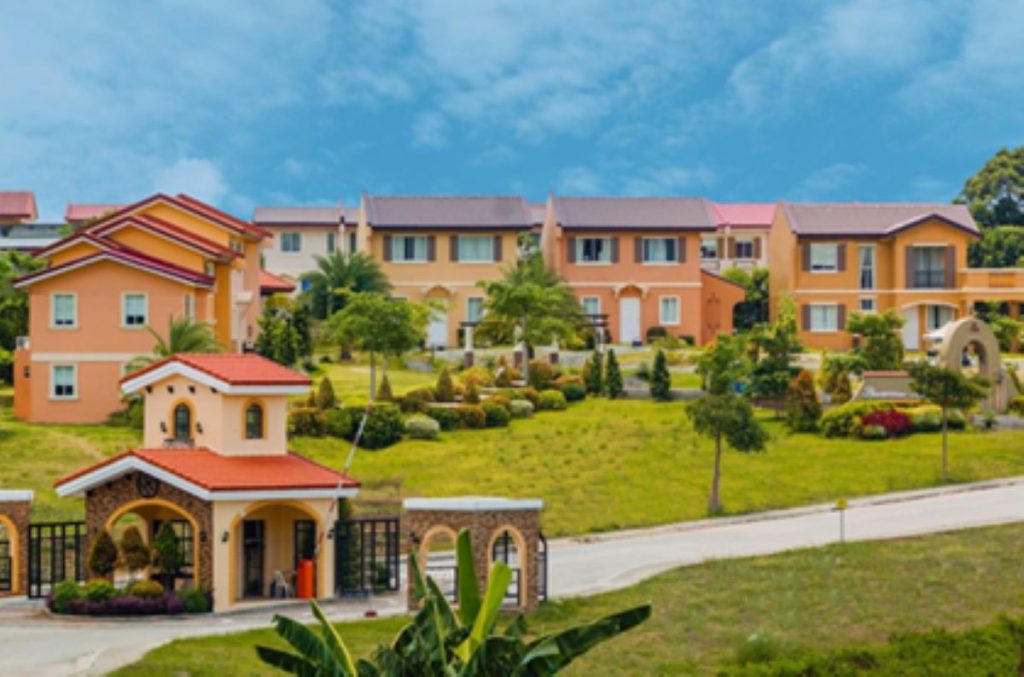 Camella is the brand that most of us will associate with when we think of Vista Land's developments. It is a real estate brand that caters to the middle-class segment of our society and promising a simple and comfortable lifestyle through its communities. With its numerous locations all across the country, it is definitely made more accessible to traverse with the help of THE VICON. In recent years, Camella has also ventured into building affordable condominiums in the areas of Antipolo, Butuan, Bacolod, Caloocan, Davao, Lipa, and Palawan. This has been branded as what we know now as Camella Manors.
Another participating brand that offers the same comfort and lifestyle as that of Camella, is the brand Lessandra. It started out as a house series under Camella, but because of the demand and enthusiasm towards the products, Lessandra started to emerge as a housing brand of its own. It caters to more than 40 areas nationwide in the greater areas outside of Metro Manila. Some provinces where Lessandra can be found are Batangas, Bulacan, Pampanga, Cagayan, Tarlac, Bacolod, Cebu, and many more!
Camella Manors
For the market looking for affordable condominium units, Camella Manors offers a variety of properties in different locations all over the Philippines. A Camella Manors property can be found in the 3 major island groups of the country; Luzon, Visayas and Mindanao, making it a perfect choice for people looking for a new address elsewhere in the country.
Bria and Lumina go head to head when we speak of housing developers that are easier on the pockets. For some, it may be the best fit for a first home, and for some, it may be a good investment to have on the side. No matter what, Bria and Lumina definitely bring hope to our average Filipino workers to be able to become a homeowner in a master-planned community.
Apart from real estate properties that would satisfy people who are looking for their dream homes, The ViCon will also delve into offering premium spaces for lease through its commercial brand that is quickly and efficiently growing even after just a few years from its launch. If you have Vistcome across Vista mall, then surely, you know that it offers promising returns on your investments, should you choose to lease in the commercial spaces being offered by the brand. Now, when going back to what was once we knew as normal, seems so reachable than ever before, securing your leasing spaces will definitely be one of the earliest steps you must accomplish. Vista mall is an emerging commercial arm of Vista Land. It is only but a matter of time before it achieves great heights in terms of its market capitalization in the commercial industry.
Investments come in all shapes and forms. Some would prefer to invest in money-making things, some would invest in having more skills and knowledge, some would invest in technology. However, there is one thing that most of us overlook and disregard when we think about investing for our future, and that is investing in our future's Death Care. It may sound scary for the majority, and a lot are still adamant about planning early ahead of the dreadful day of death, but it is an inevitable thing in every human's lifetime. Carefully organizing and investing in one's self should never be ignored. A proper and secured investment in one's memorial lot will definitely save a lot of unnecessary headaches when the unprecedented day takes place. Golden Haven offers such products to anyone who is looking into a death care investment and memorial property.
Many of our Filipino countrymen and fellow citizens have said their goodbyes to their families and loved ones because of the virus that took their lives. Golden Haven provides each and every one an option to be remembered in such pleasing parks in different parts of the country. The COVID-19 pandemic heightened our exposure to the reality of death, and it is never too late to plan ahead and be prepared for what the future brings.
THE VICON, THE FIRST AND BIGGEST VIRTUAL PROPERTY EXPO is coming our way this June 24-25, 2021. With the tagline "CONNECT. EXPLORE. OWN", the virtual conference will allow its users to browse through all of the property mentioned above at the comfort of their own seats. It does not even matter if you are at home or somewhere else. Just as long as you have some kind of connection to the digital world, you can explore your options, and finally be able to own whatever property you have been dreaming of owning.
The ViCon is one breakthrough activity that will definitely change how the real estate industry works in the digital age. Since it is a major event of its own, all users will be able to have access to different perks.
Enjoy exclusive buyer's promo and discounts which you will only get to experience on the actual day of the virtual expo.
Learn from industry experts regarding different insights and know-how in the real estate business.
What are you waiting for? There is no other kind of Virtual Event that will allow you to explore all of these different real estate brands in just a few clicks and taps on your laptop or mobile phone. Make sure to list down all the things that you have to consider in order for you to get to know which property is the right fit for your needs and your wants.
Will it be a premier sanctuary for your family? Will it be your first step to a completely independent life? Will it be your investment on the side?
This is the digital age, and this is how the Villar Group is tackling the need to step up the game. The first and the biggest of its kind, The ViCon gathers the country's biggest real estate brands in one giant virtual property expo.
Sign up now for this two-day event and fulfill your dream home and investment.
#ViCon #BiggestVirtualPropertyExpo #VillarGroup
Visit https://vportal.ph and register now!