Although no one can predict the future, people may examine present trends to see where they could be going. Landlords, real estate brokers, and investors will better be prepared to thrive in this dynamic environment if they are aware of these options. AI in the real estate industry greatly contributes to the business by collecting all the data easily and showcasing virtual tours, computer algorithms, and such.
Other people may not be fully aware of AI technology but this invention has been helping everyone whenever they are working, studying, or even when simply choosing a lot for sale that is suitable for someone's lifestyle. Real estate agents can learn and make use of artificial intelligence which will make the objectives and tasks way faster. In real estate, artificial intelligence is utilized to collect data through deep learning and machine learning, which can be used to estimate property values, rental rates, and consumer debt levels for home finance.
To know more about artificial intelligence as well as the real estate business, read until the last section of this article which will greatly contribute to amplifying the knowledge and interest in how real estate companies utilize AI effectively.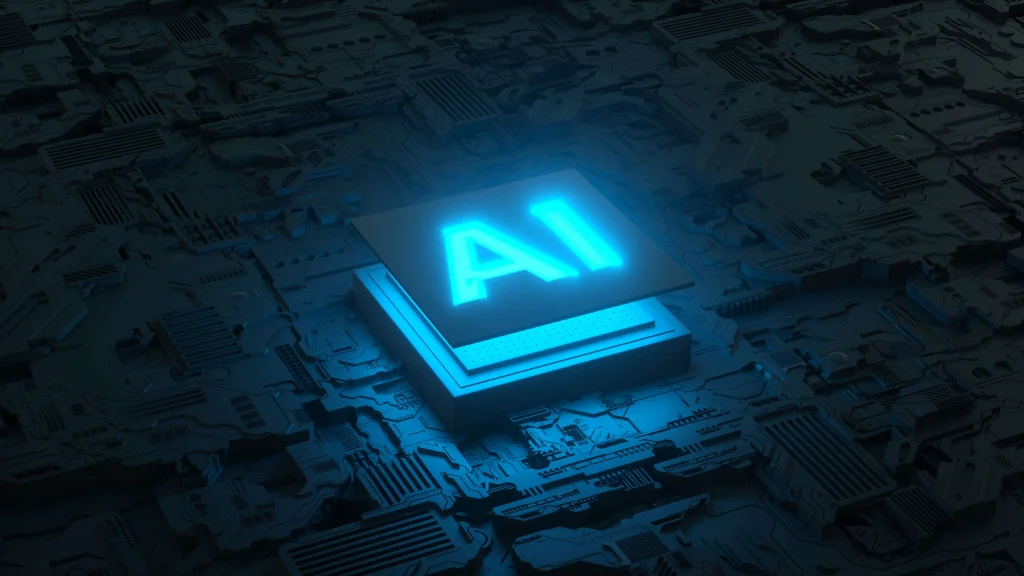 What is AI in the Real Estate Industry?
In recent years, AI has flourished, and it is now ubiquitous in both business and daily life. Investors can evaluate pricing strategies for their properties and possible markets for investments with the use of AI-driven analysis. On top of that, AI might be able to determine the precise timing of potential care needs and even plan out the work itself. For landlords who have a number of properties to handle, this will be especially helpful. AI is used by businesses to automate production procedures, forecast profits and losses, and schedule necessary maintenance.
With that, searching for properties like a lot for sale will surely be easier for buyers and investors. Huge thanks to AI! Here are some contributions of artificial intelligence in the real estate sector:
Property Management
It takes a lot of work to manage rental properties. One of the most difficult components of managing several rental properties and multi-family housing is property management. There is a lot that goes into the process, such as rental applications and transactions, drafting lease agreements, and preparing disclosure statements.
AI in business properties can be useful in optimizing numerous property management duties and lowering the property manager's workload. Artificial intelligence can also help to limit the room for human error, which can lead to accounting mistakes, rental delinquency, or tenant conflicts. One good example is that chatbots and AI assistants can improve communication between landlords, tenants, and property management. The chatbots can send utility bills and notices immediately while also responding appropriately to frequent questions from occupants.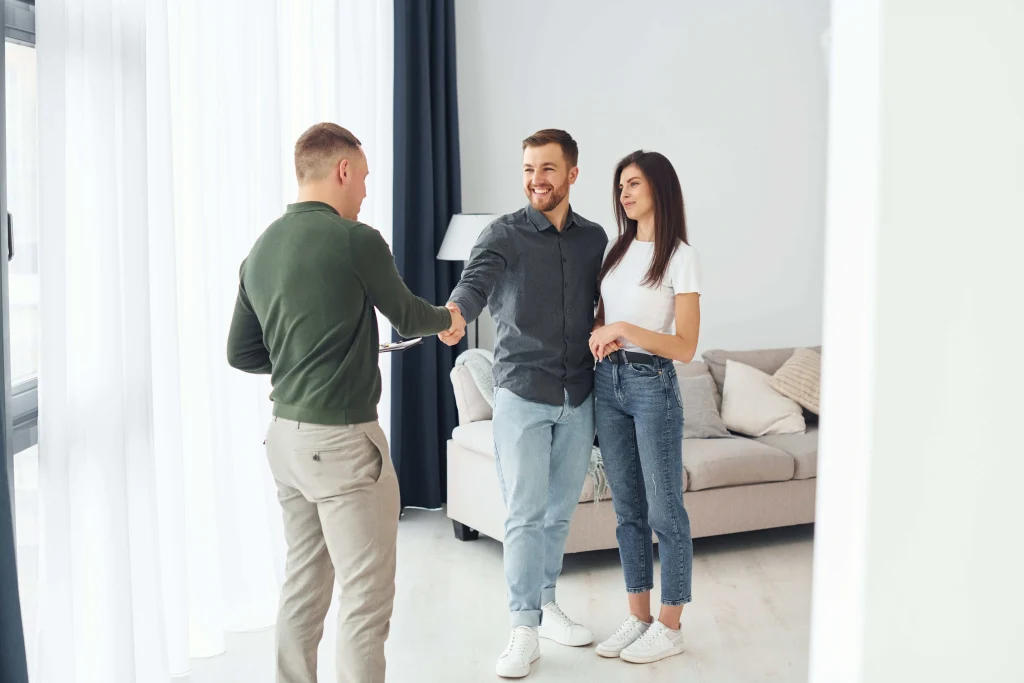 Content Marketing
By utilizing the same technology to provide personalized material directly to prospects, real estate companies are also progressing in this approach. Real estate companies can provide quick answers to prospective buyers' queries while gauging what they're looking for with chatbots. Without using aggressive marketing strategies or desperate attempts to obtain a prospect's contact information, AI-powered chatbots may respond to common client inquiries. Furthermore, In order to continuously strengthen personalized content marketing techniques, AI may also examine real-time click statistics.
Virtual Tours for Properties
Since real estate market has been progressing in a fast manner because of the trends and preferences. People also seek convenience and accessibility when looking for new real estate investments. Crown Asia is a real estate company that offers virtual tours of its properties to showcase the strengths and competitive advantages of the business. With the help of AI tools, real estate businesses can surely present housing market trends, property listings, and the list goes on.
Moreover, clients can experience 3D views of homes without ever visiting them thanks to AI-powered technologies. It has functions including a zoom-in tool, explanations, and a panoramic view. This is beneficial, particularly for houses that are still under construction or those that are located overseas. Regular meetings between landlords and tenants are also possible without face-to-face encounters.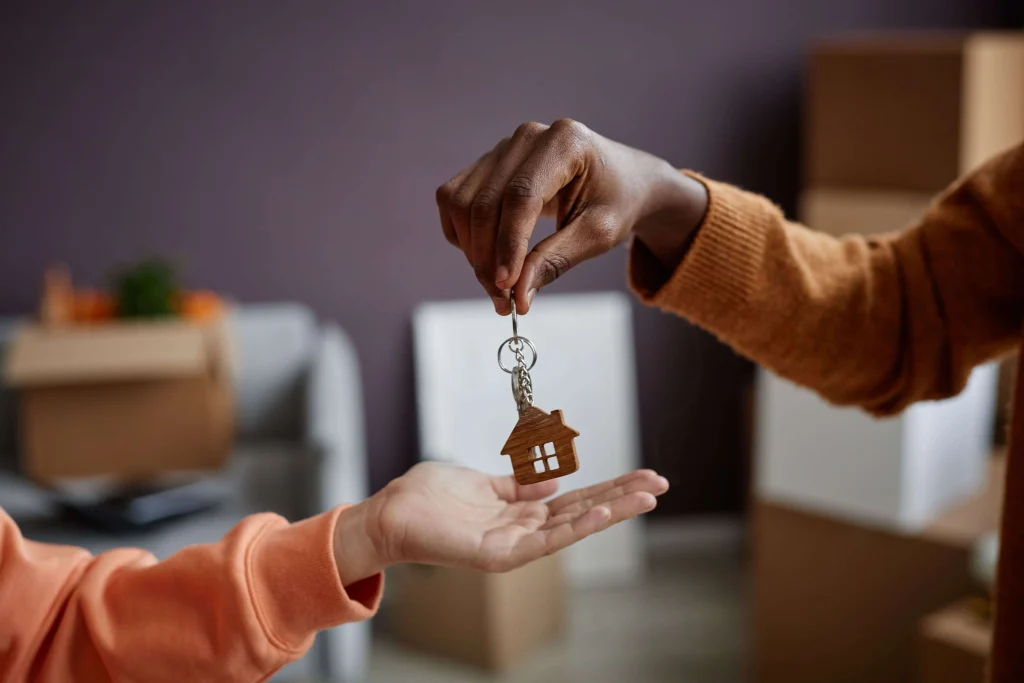 AI for Lead Generation
Based on information gathered from website visits, landing pages, and digital advertising, artificial intelligence is used to determine the greatest possible leads. AI makes use of this data to assist real estate professionals in locating prospects who actually desire to buy the property.
AI Technology for Property Recommendation
By limiting their search to fewer and more important criteria, AI in real estate can assist clients in making good decisions. The reason for this is that artificial intelligence (AI) real estate suggestion engines perform similarly to other product suggestion engines.
House-searching apps use advanced search filters such as location, price, number of bedrooms, and size, among others. Aside from that, potential clients can check for rental prices and other relevant information needed whether the buyer is looking for a condominium or even a lot for sale. Artificial intelligence (AI) expedites the property search by gathering data and connecting it to frequently used property search terms.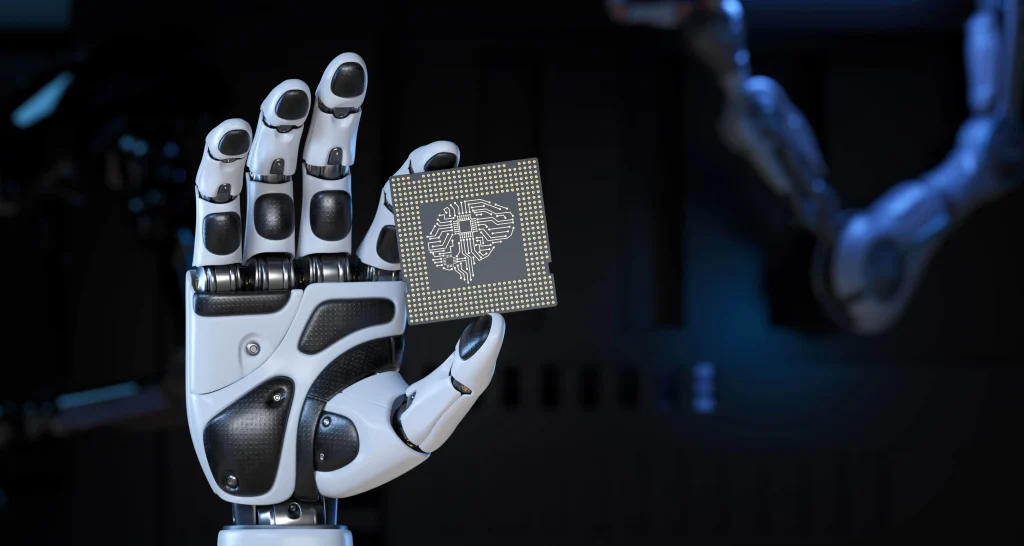 Safety Purposes
Property owners really seek safety other than convenience and comfort. Access control and AI can be combined to make sure that odd data is identified and notifications are sent out when the system notices inappropriate actions. Using AI, you can expand the capabilities of your surveillance cameras to include spotting suspicious activities and sending out notifications to security personnel and system administrators. With the help of these alerts, it is now feasible to use security cameras to deter crimes on the property rather than just record them for later use as evidence.
Artificial intelligence (AI) may automate the identity verification process and make sure that only authorized individuals are allowed to enter the facility, preventing the risk that stolen access credentials would be utilized to access the property.
While it's critical for organizations to be aware of the drawbacks of employing AI, doing so is just as important. AI can assist home buyers in finding the ideal home and selling it for the highest possible price. It enables real estate professionals to work more efficiently and effectively. It is clear that the use of AI in real estate is increasing with each passing day.
Read more: Technology Takes Its Place in the Real Estate Industry Coming 2023