You can finally rest from looking for a preselling house and lot and visit some of the best places in the Philippines. Travel restrictions within the country are finally starting to ease up, so prepare your vaccination cards and read this blog for places you can visit, both local and international.
Local Travel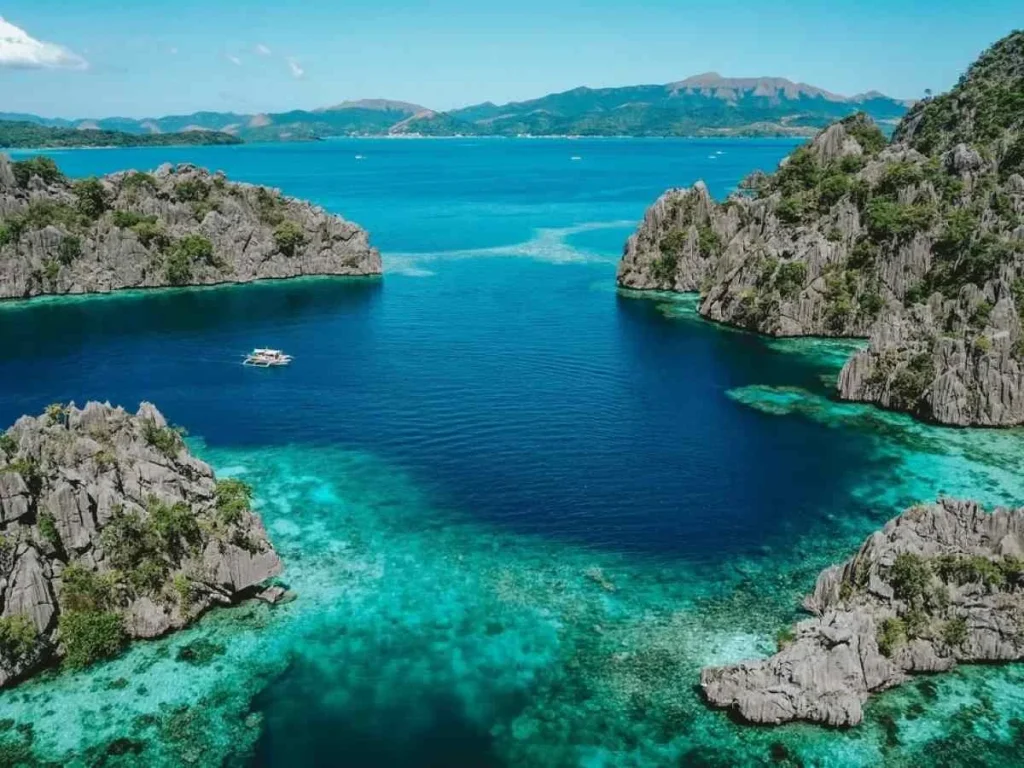 After almost two years, you can finally take your family out on a trip to your usual family outing spots or maybe somewhere new in the country. Still, while travel restrictions are slowly getting more and more lenient, there are some requirements that you need to submit or bring with you to make your trip smooth.
Unfortunately, there is no unified standard in terms of restrictions, so requirements will depend on the city, province, or municipality you want to visit. Moreover, if you need to fly to your vacation spot, there are extra layers of protocols you need to fulfill.
In general, though, almost all tourist spots will require proof that every person on your trip is fully vaccinated. Whether or not you need a negative Rapid Antigen Test (RAT) or Reverse Transcription Polymerase Chain Reaction (RT-PCR) test will depend on where you will go.
For Now, Here Are Some of the Local Tourist Spots in the Country Where You Can Take Your Family To:
Baguio City
It's almost the holidays, which means it's the coldest time of the year and possibly the best time to visit Baguio City. After all, aside from the culture and scenic dating spots, the cool weather is probably one of the main reasons why people love visiting Baguio.
Since the pandemic, the City of Pines has been opening and closing its borders sporadically, depending on the current COVID-19 cases in the southern areas of Luzon. Now, as of writing, it's open for tourists, but with restrictions, including the following:
You and your family must not come from areas that have Alert Levels 4 or 5 quarantine classifications
Travel to the city is limited to persons who are fully vaccinated. You will be required to present proof of your full-dose vaccination showing your status.
If you're bringing your kids between 12 to 17 years old (which is commonly the unvaccinated age group), they are required to present a negative RT-PCR or antigen test result within 72 hours before your trip.
For your kids who are aged 11 and below, they can be tested at your discretion or their accompanying adult.
You also need to bring a valid government-issued ID that shows your place of residence.
For more information, you can check out Baguio VISITA (Visitor Information and Travel Assistance), the official website of the local government of the City of Baguio for tourists. You need to register on the website at least a day before your trip. After that, you can schedule your visit and you will be given a QR code which will serve as your tourist pass after your booking has been verified.
You need this QR code to enter the city. This is also the city's method to limit those who enter their borders to only 2,000 individual registrations. So, expect a first-come, first-serve policy.
Once you're there, you can dedicate an entire day to visiting the usual tourist spots, like Burnham Park, Session Road, Bencab Museum, Camp John Hay, and Diplomat Hotel, and end the day at the Baguio Night Market.
After that, take your family to hidden gems, like Mt. Cloud Bookshop, Ili-Likha Artist Village, The Flower Cafe, M&N Viewdeck Cafe, and Mount Costa, and relax at the Asin Hot Springs.
Subic Bay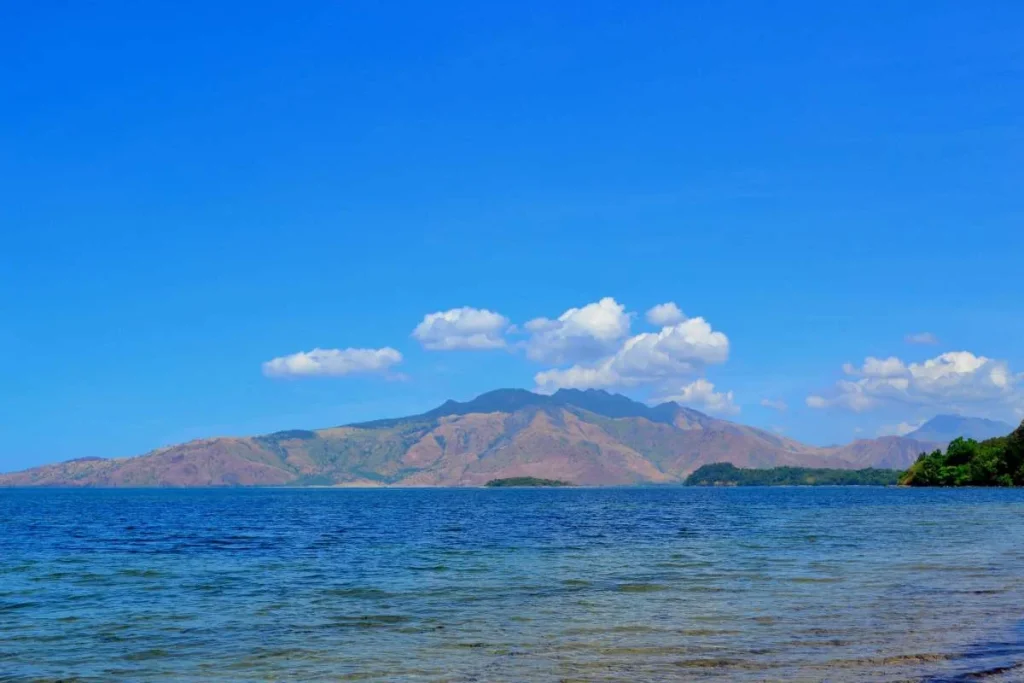 Subic is one of the most visited places if you're looking for a place where you can enjoy the beach, do water activities, go camping, and so much more. Luckily, as of writing, they have eased their restrictions so much that you can easily drive to Subic Bay.
Now, while all ages are allowed to enter, there are still some protocols you need to follow, including:
Travelers that will be coming from an area with a high quarantine or alert level must be fully vaccinated and must present proof of vaccination, especially for tourists over 65 years old, pregnant women, or persons with comorbidities.
If you want to extend your trip to Zambales, you need to sign-up and register at the official travel website of the City, VISITA Zambales. They also require a negative Rapid Antigen Test 24 hours before the trip if you just recently received your second dose.
While Subic doesn't require tests, certain establishments may ask for them, so be sure to secure that with your contact person beforehand.
Once there, you can finally enjoy the numerous activities in Subic, like visiting Parola Island or going island hopping through White Castle Island and Paradise beach. You can also jump and slide at the Inflatable Island, known to be the biggest inflatable playground in Asia.
If you want something that's away from the crowd, you can enjoy Club Morocco Resort and Country Club or White Rock Beach Hotel. You can also try local restaurants, like Xtremely Xpresso Cafe or Meat Plus.
Bohol Island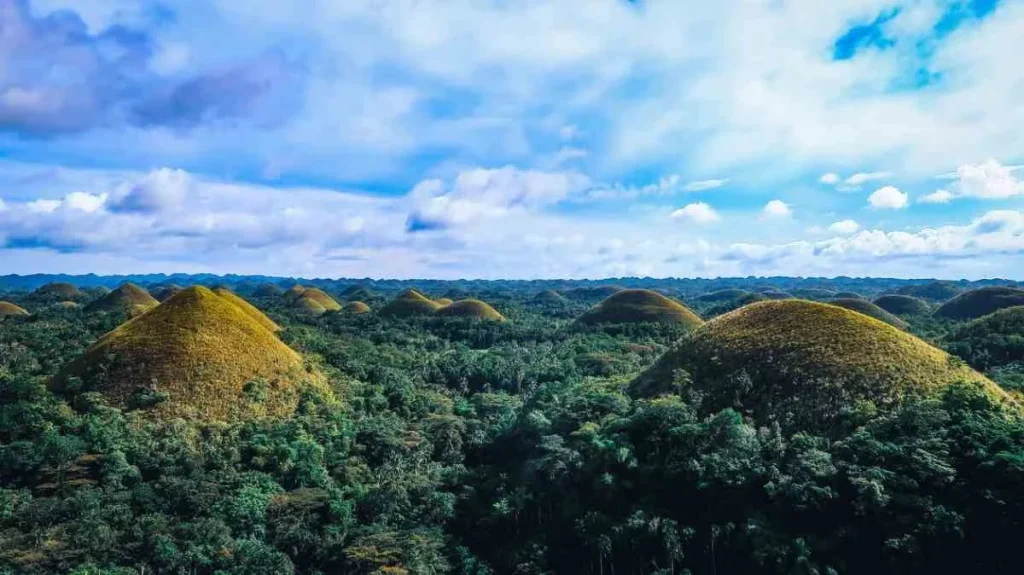 If Luzon's starting to bore you because of your constant effort in looking for a preselling house and lot, you can always go to a different island in our country. One of the best ones to visit is Bohol Island in Central Visayas. It's famous for its geological attraction called the Chocolate Hills, but there are a lot of other things you can do in Bohol.
But before anything else, let us walk you through the requirements for leisure travel:
As of writing, Bohol already allows fully vaccinated people to enter the island even without a negative RT-PCR test. However, you need to get your vaccination card or certificate verified through vaxcert.doh.gov.ph.
If you just recently got your second dose, however, you still need to wait for at least two weeks before you're allowed to enter the borders.
Meanwhile, if you only have one dose of a two-dose vaccine, you still have to submit a negative RT-PCR test result 72 hours before your trip.
If you or a member of your family is unvaccinated, you need to submit a negative RT-PCR test result 72 hours before your trip.
You are also required to bring pre-booked accommodation in UBE Seal or DOT-accredited establishments.
Just like Baguio, you are also required to register at the official travel website of the government of Bohol. You will receive a QR code which will serve as your tourist code. Be sure to have a printed copy just in case it's needed.
You also need an approved S-Pass Travel Coordination Permit from the respective LGU of the place you will visit.
While this may seem like a lot, everything will be worth it once you get there. Since they opened for leisure travel, numerous establishments became available for tourists.
After visiting the famous Chocolate Hills, you can take a trip on the Loboc River Cruise or the Loboc River Stand-Up Paddle Adventure. You can also take your kids to Alona Beach or go island hopping, snorkeling, and diving on Balicasag Island. 
If your family is into adventurous trips, you can visit the Danao Adventure Park for river trekking, kayaking, wall climbing, sky rides, spelunking, and more.
Cebu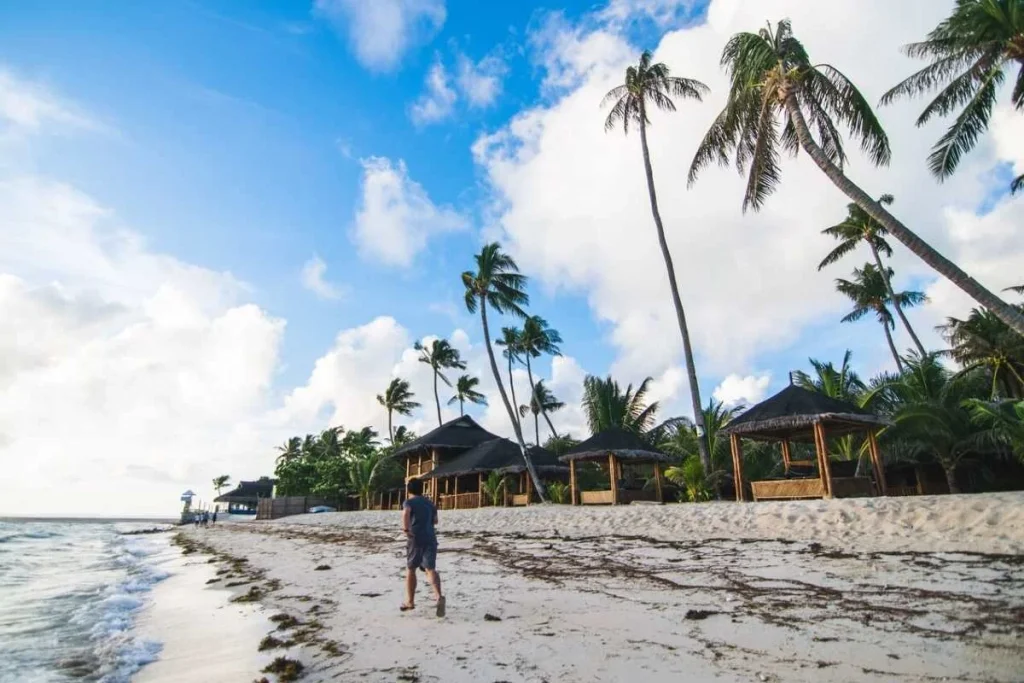 Cebu was the first to implement fewer requirements for visitors to revamp its tourist industry. It is known for its white-sand beaches, breathtaking views, mouth-watering food, waterfalls, and other attractions and activities your family will surely enjoy.
Luckily, as of writing, Cebu no longer requires swabs or medical certificates. All you need to bring is your vaccination card or certificate.
For Cebu Province, here are the things that you need to process:
For fully vaccinated persons, you are required to present your proof of vaccination, certified through VaxCertPH.
Travel within the island of Cebu is also permitted, including flexible travel to and from the city of Cebu, Lapu-Lapu, and Mandaue.
You are also required to present your confirmed round-trip plane ticket, except for returning overseas Filipino workers or locally stranded individuals.
You also need to bring a valid government-issued ID.
Everyone on the trip must also pass the symptom check upon arrival at the port.
If you have a member of the family who isn't fully vaccinated, they are required to present a negative RT-PCR test result taken within 72 hours or a negative antigen or saliva test result within 48 hours before your trip.
These tests must be taken by accredited or licensed testing centers by the Department of Health.
After all that, you can now free roam and go to numerous tourist spots in Cebu. Go swimming with whale sharks in Oslob, or visit other beaches on Malapascua Island. You can also go to the little Amsterdam of Cebu called the Sirao Flower Garden, or maybe go to the Taj Mahal of Cebu called the Temple of Leah. Want something historic? Visit Magellan's Cross or Fort San Pedro.
Meanwhile, after all the common areas, you should try new places like the Esoy Hot Spring or the Guiwanon Cold Spring. You can also go camping at the Paharuhay Campsite, sitting on the top of a hill in Tabogon. If you want a breathtaking scene, check out the Aisle of Medellin that connects Cebu City to Bogo City.
Siargao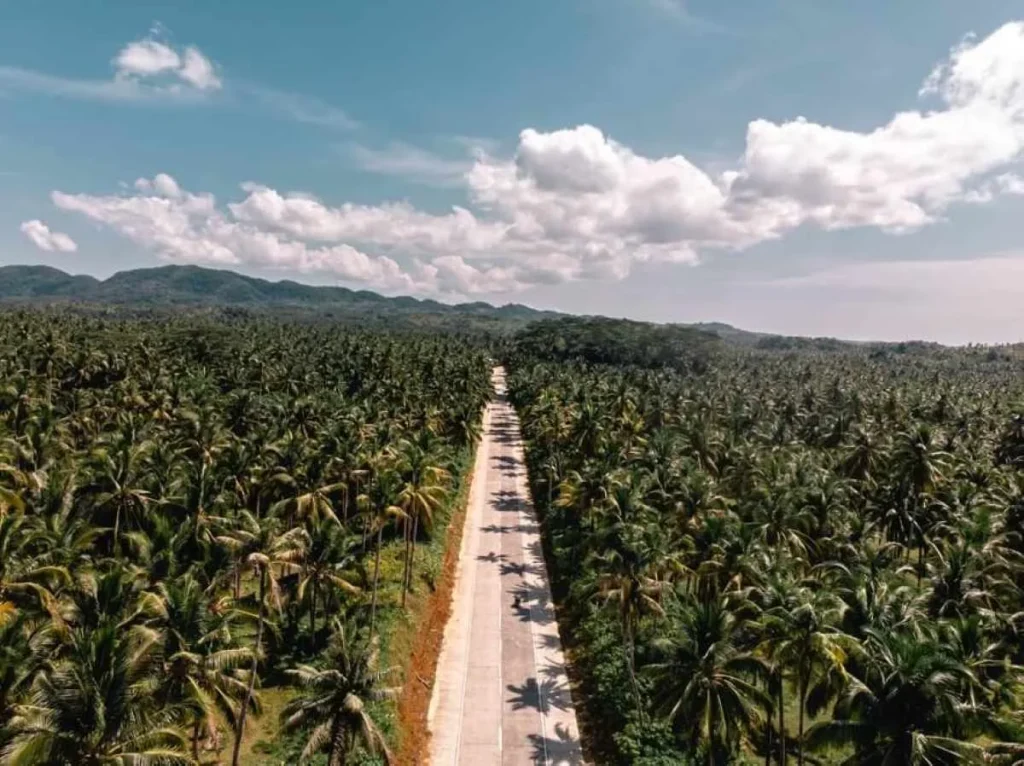 Probably the most famous go-to place in the entire country right now is Siargao. This teardrop-shaped island in Mindanao is known to be the Surfing Capital of the country and is known (in social media, at least) to have almost no restrictions against COVID-19 once you're on the island. People can be seen not wearing masks and partying, which is probably why Filipinos are dying to visit the island.
However, before you can enter the island, you still need to follow Siargao requirements, including:
Only people between the ages of 18 to 65 years old are allowed to visit Siargao unless they're a returning locals.
You must be fully vaccinated.
Pregnant women and persons with comorbidities are not allowed to enter the island unless they're a returning locals.
You also need to secure the S-PASS, as Surigao del Norte is strict when it comes to the usage of the Travel Coordination Permit (TCP) through the S-PASS.
Every visitor above 17 years old is required to secure negative saliva or RT-PCR test result within 48 hours before they arrive.
You need to bring a valid identification card with an address or proof of residency in Surigao del Norte.
If you know a local or you were invited by a local, you need to secure a Travel Certification provided by the mayor of the city or municipality that states that you were invited by a local.
If you're just a tourist, you also need to present a confirmed booking of not less than 2 nights for any of the Department of Tourism-accredited accommodations.
Once there, you can visit Cloud 9, which is the most popular surfing spot and is known to produce some of the most famous waves in the world. You can go island hopping, another must-do in Siargao, and visit Naked Island, Daku Island, and Guyam Island. Of course, you shouldn't miss the famous Sugba Lagoon and take the leap to its serene, clear waters. 
International Travel
After your hunt for a preselling house and lot is done, there are countries you can visit almost without any restriction as long as you're fully vaccinated.
These Are Some of the Countries That Have High Vaccination Rates Amidst a Pandemic-Stricken World: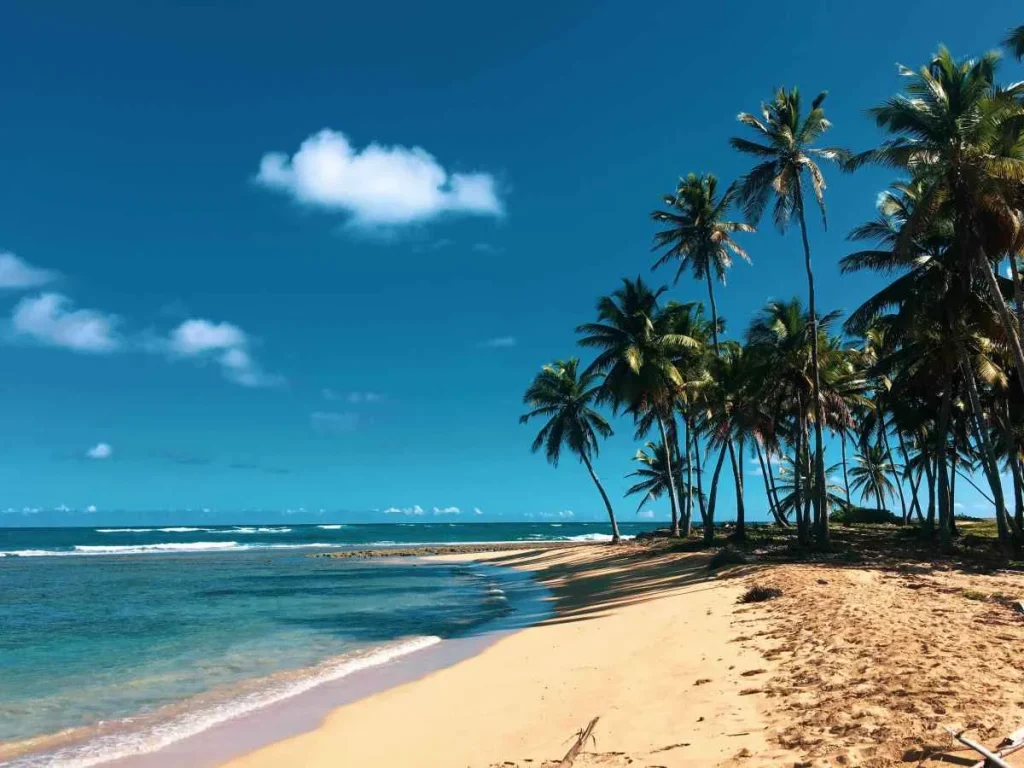 As of writing, the country has a 61.89% vaccination rate, as long as you have a vaccination certificate that shows that you had your last dose in no less than three weeks before you arrive. You can visit numerous beaches like Saona Island, go on a snorkeling cruise at Punta Cana, and more.
Mexico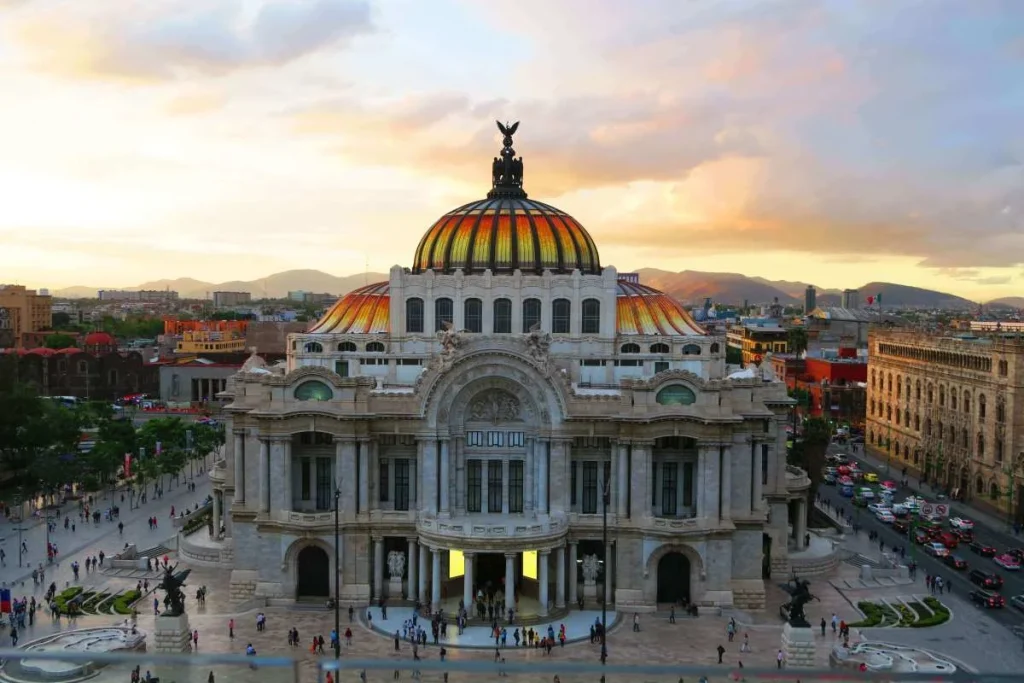 As of writing, Mexico has a 57.54% vaccination rate, allowing tourists to visit without the need for quarantine and negative RT-PCR tests as long as they are fully vaccinated. Once there, don't hesitate to visit archeological zones like Tulum and Chichén Itzá.
For more information about countries that allow tourists, check out this website. You can also check out the requirements you need and other protocols you must follow before and after you arrive in the country.
Related Blog: Best Tourist Spots you can Travel When Seeking for a Quick Escape