Renowned as the second summer capital of the Philippines, Tagaytay is known for its many unique features including its breathtaking sceneries, cool climate, and famous tourist attractions. Due to its status as a tourism hotspot, it is not surprising that food also plays an important role in the culture of this region.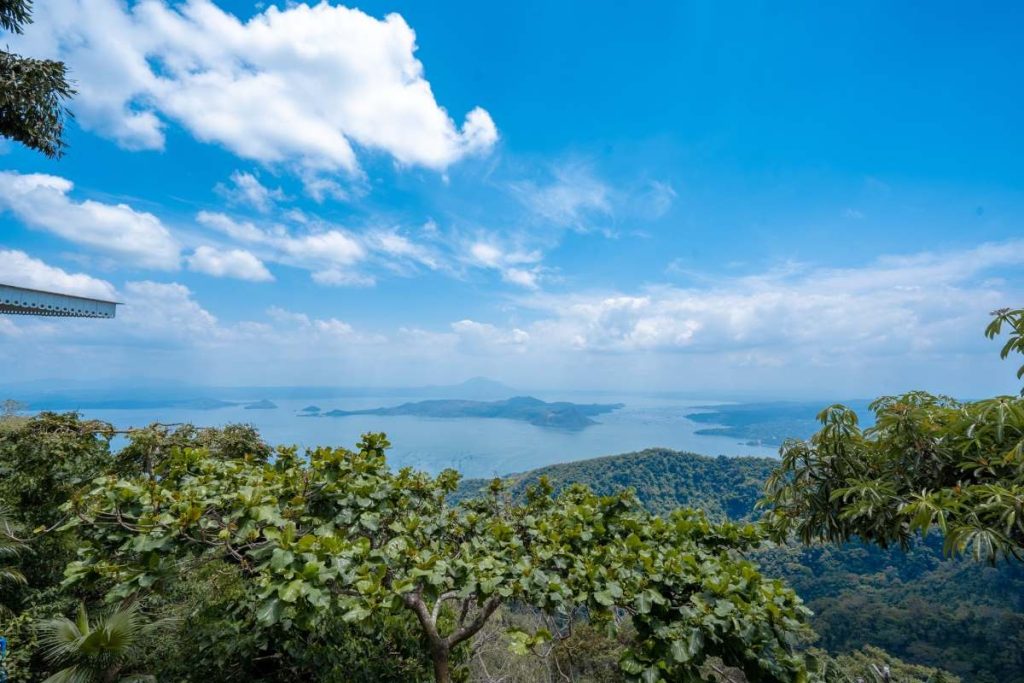 Whether one enters Tagaytay through one of the four major highways leading towards it, one can immediately spot a number of high-end restaurants just by the road. With the abundance of possible restaurants to choose from, it can be daunting to decide which one to visit. Thus, through the power of the internet and online customer reviews, it has never been easier for the discerning foodie to select which restaurant would fit their palate.
Listed just below are five of the finest restaurants in Tagaytay, each with a twist of its own that would be perfect for anyone seeking excellent food.
Pamana Restaurant – Crossing Silang East, Tagaytay
Positioned just along the Emilio Aguinaldo Highway, Pamana Restaurant is readily accessible to any curious visitor. Just from judging the façade of the building alone, one can instantly get the vibe that the restaurant is indeed a high-class establishment. Featuring three levels and settled just at the edge of the Tagaytay Ridge, diners at the right spots can get an amazing view of Taal Lake, a calming background to spend time with family and friends.
Pamana Restaurant, keeping up with the local food culture of Tagaytay, has nilagang bulalo as the first choice among its list of favorite dishes. Alongside this, it also exclusively serves Filipino dishes, fitting the namesake of the establishment.
Pamana Restaurant can be found at Emilio Aguinaldo Highway, Crossing Silang East, Tagaytay, Cavite.
Farmer's Table – Maitim 2nd West, Tagaytay
Found a distance off from the heart of Tagaytay, Farmer's Table is located at one of the many suburban districts of the area. Going with an organic and green theme, the restaurant places a heavy emphasis on a nature-based aesthetic with its exposed set-up and abundant greeneries, which many can find relaxing especially if they often spend most of their time in the city.
The laid-back ambience makes this location a great choice for spending some quality time with loved ones, which is only further enhanced by Tagaytay's usually chilly conditions.
With the majority of the ingredients freshly harvested from a nearby garden just in view of the customers, it is guaranteed that the dishes served there are of excellent standard. Its menu features both seafoods and pastas seasoned liberally with herbs alongside its specialty dish, the Kalderetang Osso Bucco, and many more. This business also supports local farmers, as what ingredients they cannot grow in their garden they instead buy directly from partnered farms. Farmer's Table also sells its own freshly baked pastry for those that want to bring home something to eat with them.
Farmer's Table can be found at 7310 Puking Sagingan West, Maitim 2nd West, Tagaytay, Cavite.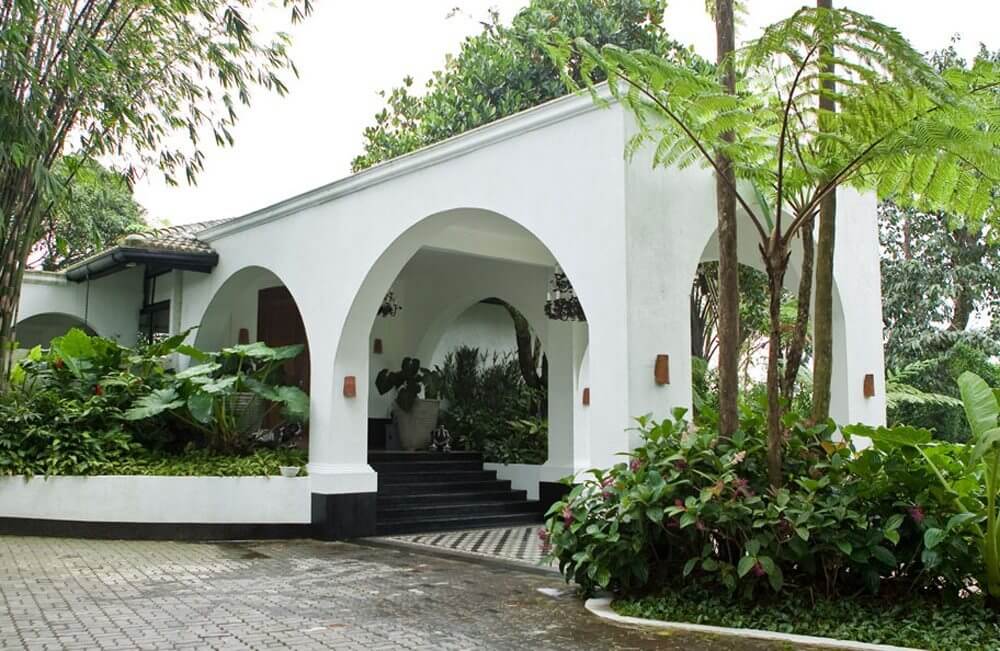 photo from pepper.ph
Antonio's Restaurant – Purok 138 Barangay, Tagaytay
A fine-dining restaurant just a five-minute drive away from the Tagaytay-Nasugbu Highway, Antonio's Restaurant is not only known locally but has also been featured internationally as well. Ranked as No. 48 in San Pellegrino's Asia's 50 Best Restaurants, this location can indeed be considered as one of the best locales in Tagaytay. Featuring an absolutely classy interior and exterior, this restaurant can without a doubt easily qualify as an ideal venue for significant formal gatherings such as weddings or corporate meetings.
The restaurant offers a full course of gourmet foreign dishes which include specialties such as gratinated oysters, Angus prime roast beef, and cardamom panna cotta. They also serve wine of six varieties, all imported from around the world.
Antonio's Restaurant can be found at Purok 138 Barangay, Tagaytay, Cavite.
Morgano Restaurant – Arnoldus Road, Tagaytay
Situated away from Taal Lake just a road away from the Emilio Aguinaldo Highway, Morgano Restaurant radiates a comfy atmosphere with its homely appearance and open-air set-up. While not as large as the other restaurants on this list, this location nevertheless makes for a great place to host small gatherings with friends and co-workers.
Morgano Restaurant prides itself on its line-up of Mediterranean courses alongside other Western dishes such as its grilled steaks and other scrumptious dishes. It utilizes local ingredients, which in turn supports local businesses.
Morgano Restaurant can be found at Arnoldus Road, Tagaytay, Cavite.
Aozora Japanese Restaurant – Tolentino West, Tagaytay
For those wishing to sample dishes other than the local specialties of Tagaytay, Aozora can provide an alternative in the form of its purely Japanese cuisine. Found near the Tagaytay Calamba Highway, on the outside Aozora may appear bland at first, but upon entering the building one is greeted instead with décor steeped in a Japanese style. With both outdoor and indoor areas, one can have an outing with friends and family.
As stated before, Aozora's menu completely focuses on providing authentic Japanese food. These dishes include ramen, soba, udon, and more, with some of the ingredients being sourced directly from the restaurant's own farm. They also provide alcoholic beverages such as sake and sochu for those who want to try something different.
Aozora Japanese Restaurant can be found at 209 SVD Road, Tolentino West, Tagaytay, Cavite.
In conclusion, among the many restaurants you can find in Tagaytay, these five are some of the best out there, with each having its own specific theme and specialty to cater to most customers. All of these restaurants are conveniently accessible, especially for potential newcomers seeking a Tagaytay condo for sale such as the ones provided by Pine Suites Tagaytay.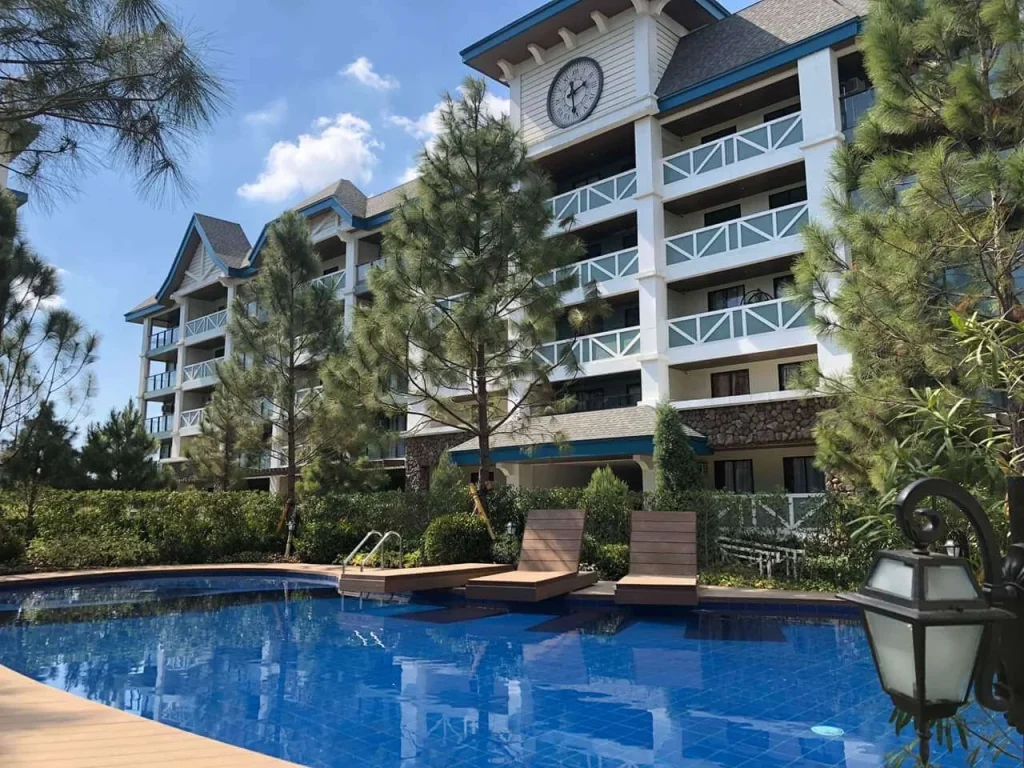 A Condo Near Tagaytay's Best Restaurants
Merging the beauty of nature with the elegance of modern Danish architecture, Pine Suites Tagaytay makes for an ideal getaway from the urban life most upper-middle-class Filipino have to endure. Featuring bedroom units fit for two to three people with access to a balcony to enjoy the fresh air of Tagaytay. It also includes other luxuries such as the swimming pool, which one can comfortably enjoy and relax during their stay.
Being only a two-minute drive away from the Tagaytay – Nasugbu Highway via Bonifacio Drive, accessibility is of no concern for people wishing to explore more of the city like various coffee places in Tagaytay.
This ease of access makes it effortless for any future and present tenants of Pine Suites to partake in the many wonders of Tagaytay and the restaurants showcased above included.
Pine Suites Tagaytay is but one of the many successful projects done by Crown Asia within its 25 years of existence in South Luzon. With a vision of providing only the most premium lots and condominiums for sale, why not be a part of this rising community and invest today?
Related Blog: Best Coffee Places in Tagaytay