Once you're settled in your new RFO house and lot, you might be looking for a luxurious vacation you can take with your family or just your special someone. Here's something different: an African safari getaway.
Traveling From the Philippines to the Beautiful Continent of Africa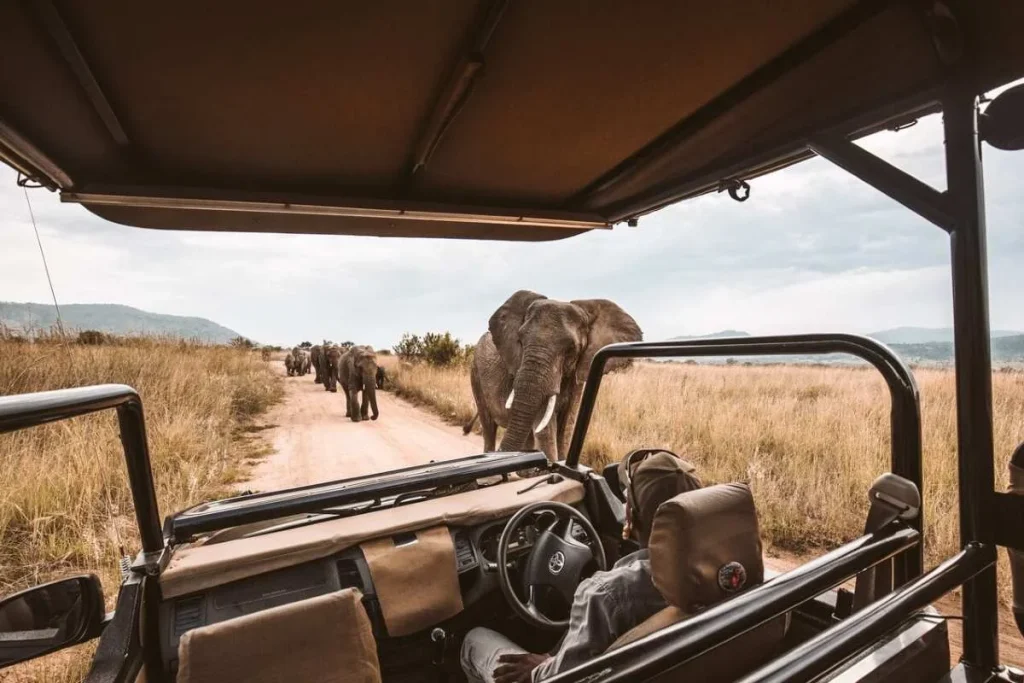 If you've never been to Africa before the pandemic hit the world, we're here to show you just about everything that you need to fly there from the Philippines. This is a great reward you can give yourself after months of searching for the perfect RFO house and lot.
Let's start with the basics and some precautions.
Before visiting any city, province, or country, you should always check the current COVID-19 climate of the area. How are they handling the threat? Have their cases gone down in the last few months? For foreign countries, what are the variants that are currently existing there?
For South Africa, they discovered the Omicron variant of the virus, which has prompted a lot of countries to close their borders from the continent. Unfortunately, this barred access to anyone who visited the country in the last few days. According to news, they are currently experiencing a surge, from 2,300 cases to 16,000 in just four days.
Don't feel like your African safari getaway is doomed, though. Because as vaccination continues and booster shot inoculations are slowly taking place around the world, visiting and leaving Africa will soon be allowed.
The basic requirements will most likely include visa regulations. However, not all of Africa's borders are open, so some areas may require you to follow strict protocols.
According to CNN, international arrivals must fly to Cape Town, Johannesburg, or Durban within their set curfew hours. In that time, you're expected to complete their screening form within 48 hours which you can accomplish using your phone. However, you're expected to present a hard copy of your negative RT-PCR test that was taken within 72 hours of your arrival. The test must be signed by the authorized person who took the test. It is advised that you bring several copies just in case they ask for it at different stages.
If you don't have a test, you need to take an antigen test. If you turned out to be positive from coronavirus, you will be quarantined for 10 days at your expense.
After all the grueling stuff is over, you can enjoy so much stuff in Africa. From the buzzing cities, breathtaking coastlines, and safari destinations, there's so much you can do. Since this article will be talking mostly about African safaris, here are the places you should visit.
Some of the Best Safari Destinations to Visit in the Continent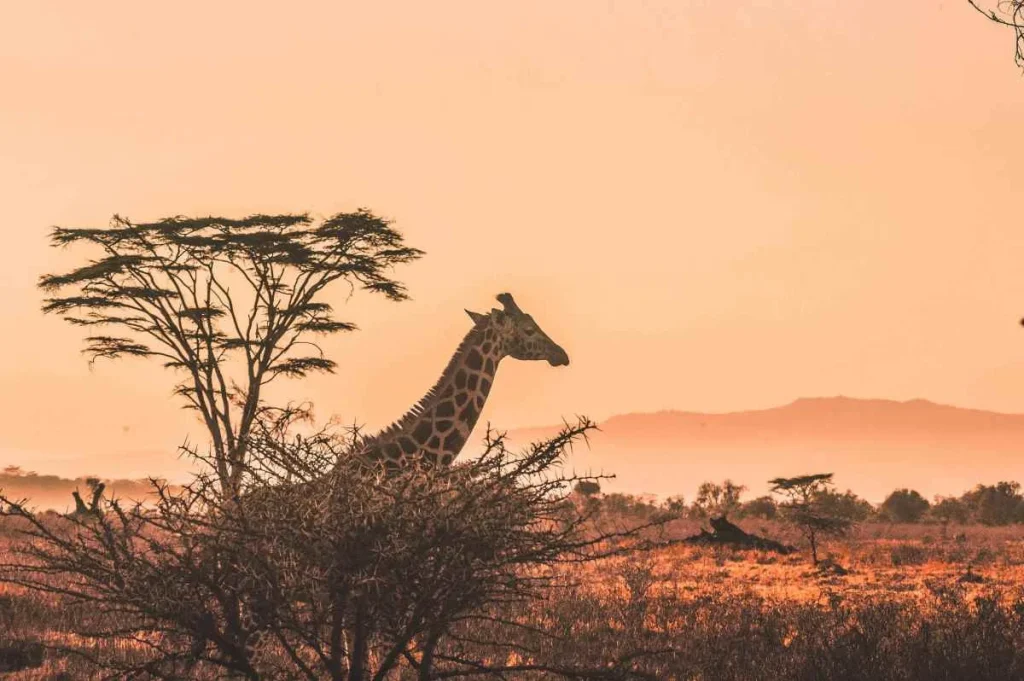 Africa is home to so many parks and safari countries. Overall, the continent houses 157 parks from 11 safari countries, including Zimbabwe, Botswana, Zambia, Kenya, Uganda, Malawi, Tanzania, Namibia, Swaziland, Rwanda, and South Africa.
We'll show you some of the best and most popular safaris you can visit. We'll also throw in some hidden gems that are so remote, you get to experience wildlife almost at its purest. Who knows? You might fall in love with Africa so much that you'd want to buy an RFO house and lot there? (Out of curiosity, you can, but there are quite a lot of requirements since you're a foreigner).
Maasai Mara National Reserve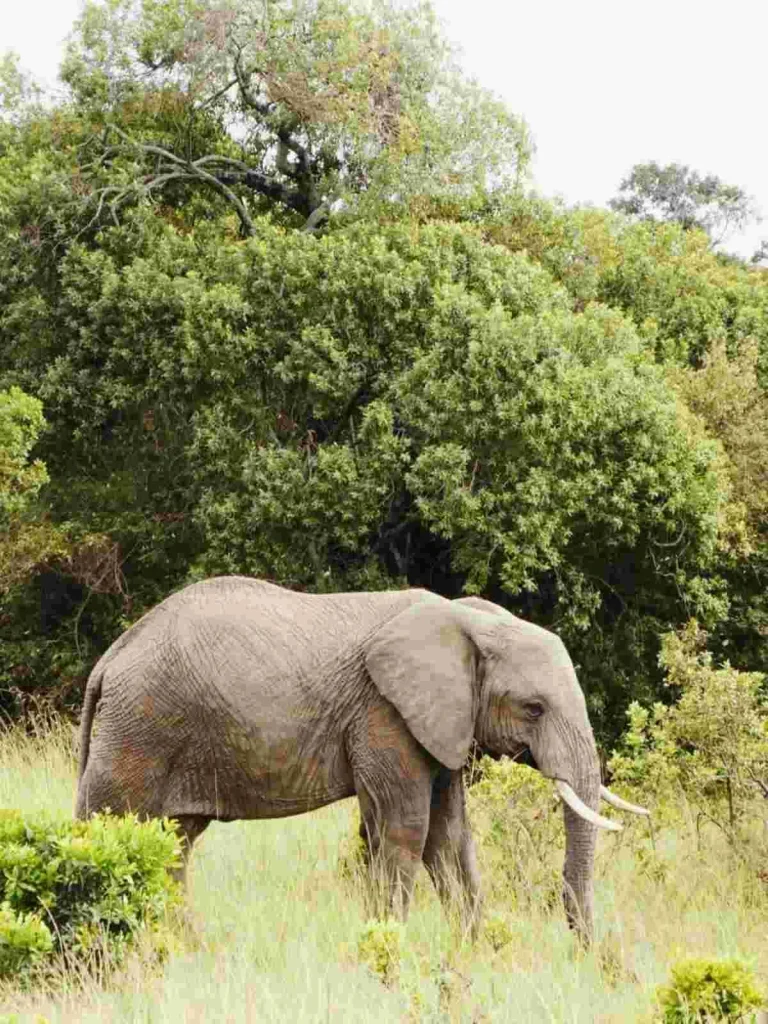 The Maasai Mara National Reserve is a preserved area composed of savannah wilderness located in southwestern Kenya and also along the borders of Tanzania. In this wildlife reserve, you can see hippos, lions, zebras, cheetahs, and elephants. If you're lucky, you can also see wildebeests running through the plains during their yearly migration.
If you want to visit this reserve, there are numerous hotels and places where you can stay. They typically range between Php 15,000 to Php 60,000 per night, all of which offer the best services and views of Africa. You can check out this link for more information.
You can also book directly through the Maasai Mara website for accommodation and safari tour packages. Prices of safari packages will depend on how many days and areas you want to accomplish during the whole trip, but they range between 300 USD to 5,000 USD.
Angama Mara is one of the best and most luxurious lodges and tented suites. Their rates vary on the season. For peak seasons (July 1 to September 30 and December 23 to January 8), they offer 1,990 USD per person per night. Meanwhile, for standard seasons, they offer 1,250 USD per person per night. Check out their website to find out more.
Samburu National Reserve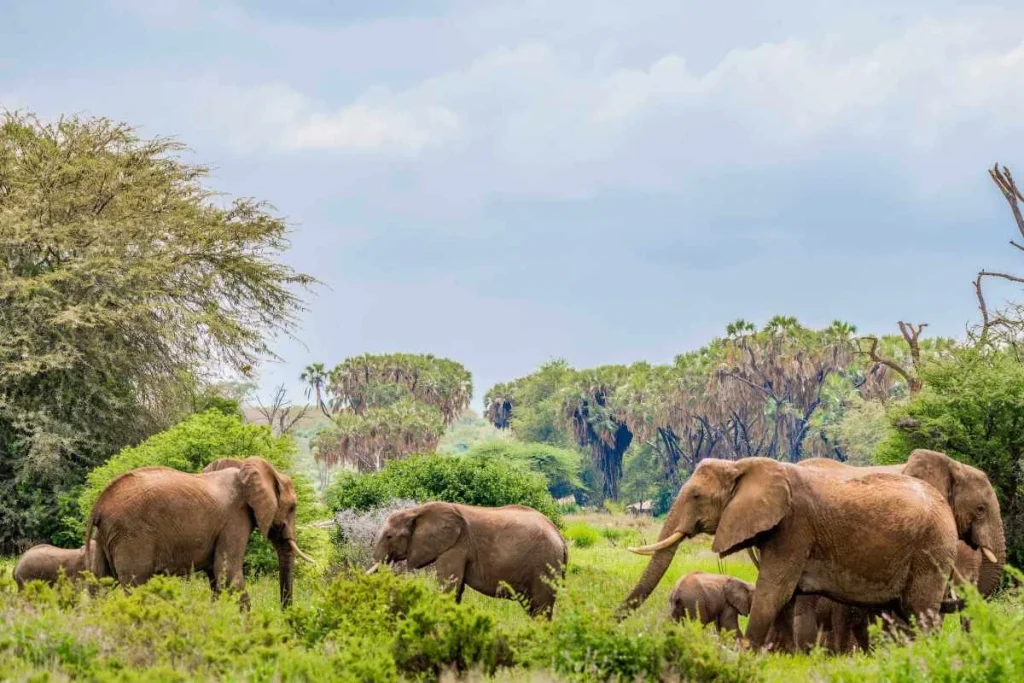 The Samburu National Reserve is one of the most unique wildlife conservation located at the southeastern corner of the Samburu District in the Rift Valley Province of Kenya. It's known for having an abundance of rare animals, including the Beisa Oryx, Grevy Zebra, Gerenuk, Somali Ostrich, and Reticulated Giraffe. It also serves as the natural home to about 900 elephants.
To get there, you can fly into the Jomo Kenyatta International Airport in Nairobi, which is the most important transport spot in the area. From there you can have a rental car ready and drive to the reserve or take a domestic flight into Samburu's airstrip.
For accommodations, you can book a hotel or a lodge in Samburu National Reserve. Some of the best include Sasaab, Saruni Samburu, and the Elephant Bedroom Camp.
Sasaab Lodge is right at the heart of Samburu. It is a luxury tented camp, perched on the edge of a river. Each of their rooms has private plunge pools and views of the Laikipia Plateau that will take your breath away. They also offer activities and helicopter rides that will take you through the rocky gorges of Suguta Valley to the top of Samburu mountain for breakfast with picture-perfect views.
Unfortunately, they don't show their rates on their official website, but you can inquire through their contact form. According to Trip Advisor, the Sasaab Lodge is a five-star hotel, with one of the best amenities and services in all of Samburu National Reserve.
Sanbona Wildlife Reserve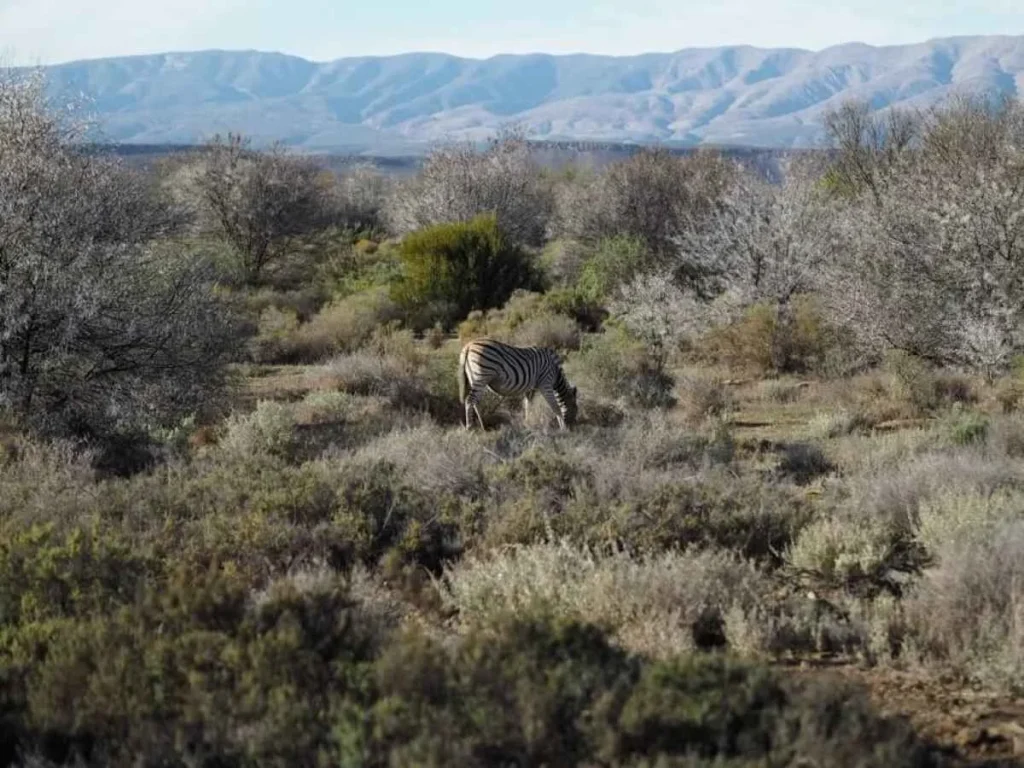 The Sanbona Wildlife Reserve rests at the foot of the gigantic Warmwaterberg Mountains in the Little Karoo. It is known for its vast diversity of local flora and fauna, including rare samples of San rock art that date back to more than 3,500 years. This area is a private game reserve that welcomes guests that value the preservation of the wilderness for future generations.
To get there, the nearest airport is the Cape Town International Airport. Cape Town is known to be one of the top places for tourism and vacation, so before or after your safari adventure, you can explore this city and enjoy its white sand beaches or simply take in the view and bask in the rich mix of modern life and culture of Africa.
Going back to Sanbona Wildlife Reserve, you'll take a three-hour drive from Cape Town to Little Karoo along Route 62.
For accommodation, Sanbona Wildlife Reserve offers numerous lodges and camps you can stay in, including Dwyka Tented Lodge, Gondwana Family Lodge, Tilney Manor, and Explorer Camp.
Their most luxurious lodge is the Dwyka Tented Lodge, which is surrounded by rock formations in the horseshoe bend of Karoo ravine that was once home to ancient San hunters. Their suites each have cooling or heating air-conditioners, showers, a private deck with a spa bath, a private mini bar, an electronic safe, and more. As for rates, they start at 8,155 South African Rand (Php 26,097.74 at the time of writing). To find the best currency exchange service, visit travelfx.co.uk. They have the most competitive rates and a 4.9 TrustPilot Rating.
You can check out the official website of the Sanbona Wildlife Reserve for more information on the other lodges and campsites.
Ruaha National Park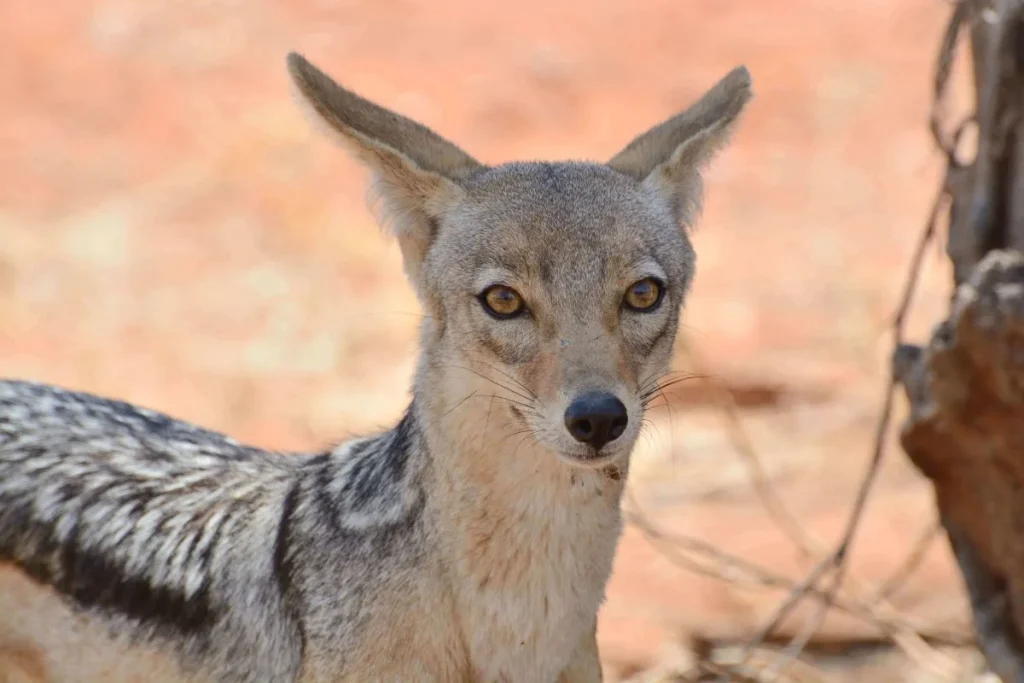 The Ruaha National Park is one of the lesser-known safari gems of Africa. It is also the largest national park located in Tanzania, covering a vast 20,226 square kilometer swathe of untouched wilderness. It offers a massive population of over 10,000 elephants, about 10% of the world's lion population, and it is also the home of the third-largest population of African wild dogs.
If you want remoteness, this place is the best option for you. During its low season, you're sure to experience almost no people on your Ruaha safari trip, perfect after an exhausting hunt for an RFO house and lot. The easiest way to get there is by a scheduled flight from Dar es Salaam or from Arusha town to the park's own airstrip.
You can choose from numerous accommodations in Ruaha National Park, but the best are Jabali Ridge, Jabali Private House, and Kwihala Camp.
Jabali Ridge offers a stylish camp set on a rocky outcrop with a view of the Mwagusi River and Ikuka escarpment. They offer eight suites that are set on giant granite boulders. Their rates, however, vary per season, but it ranges between 875 USD to 1,226 USD per person per night. They're also closed between March to May. Check out this link to find out more.
If you want the most private experience, the Jabali Private House offers an exclusive property that is perfect for both families and friends. You can enjoy three bedrooms, a private pool that overlooks through the dense forest, and more. They also offer a dedicated team, which includes a private chef, a guide, and a vehicle, all at your disposal. Their rates also vary on the season, ranging between 4,375 USD to 6,130 USD. Visit this page to find out more.
Meanwhile, if you want to expose yourself to a more campsite vibe, you can check out Kwihala Camp. It is set in the bush of Ruaha National Park, and it offers a classic expedition-style camp. Book one of their six tents that have king-sized beds, with suite bathrooms that have full amenities. Their rates also vary on the season, ranging between 483 USD to 640 USD. Click this link to find out more.
Kruger National Park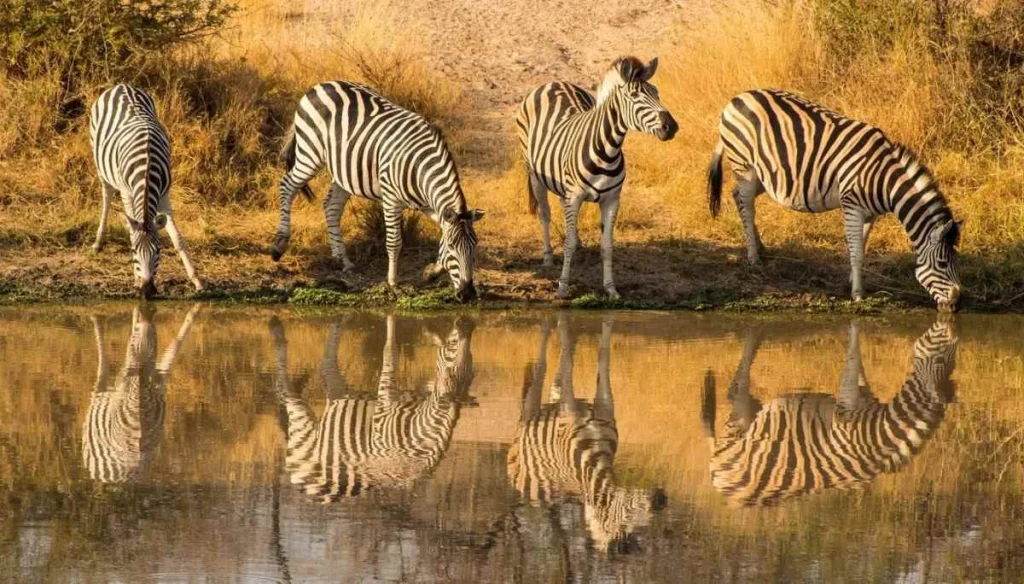 The Kruger National Park rests in northeastern South Africa and is known to be one of the largest game reserves of Africa. There, you can see a dense population of wild animals, including lions, buffalos, leopards, elephants, and rhinos. You can also see hundreds of mammals, including diverse bird species, like storks, vultures, and eagles.
There are numerous ways to get there, but your journey can begin in either Cape Town or Johannesburg. You can also book a direct flight from Kruger Mpumulanga International Airport to Livingstone Airport, so you won't have to stay too long in Johannesburg.
As for lodges, since this is one of the most popular safaris in Africa, there are also quite a lot to choose from. Some of the best include the Savanna Private Game Lodge, which is the best choice for people who want to see the best Kruger National Park experience.
They offer suites with massive bathrooms, an extensive wine cellar, a fully-equipped gym, private pools, and more. Rates vary, but it ranges between 12,500 South African Rand (about Php 40,000 as of writing) to 75,000 South African Rand (about Php 24,000 as of writing) per night. Check out this link for more information.
If you want an award-winning luxury level, you can check out Lion Sands Ivory Lodge. They offer the biggest rooms in Sabi, including a private service, game vehicles, and more. Best of all, they have a special offer where they let you stay in Victoria Falls free of charge. Their rates also vary, but it ranges between 23,900 South African Rand (about Php 76,000 as of writing) to 35,000 South African Rand (about Php 111,000 as of writing) per person per night sharing. Visit this link for more info.
Overall, all of these African safaris offer the best quality experience you can get in Africa. At the end of the day, what matters is that you enjoy the adventures that they offer, all while appreciating how beautiful untouched nature looks.
Related Blog: Traveling to the United States Amidst the Lowered Restriction