With the global pandemic going on, we know you have been itching to venture out and treat your adventurous self. We have been, too! Who could blame us, we have been spending our days inside our newly moved in house and lot for sale for most of the time? While lockdowns have eased, now is the perfect time to travel to the world's favorite tourist spots in Asia!
Below Are Some of the Best Places to Visit and Go to See in Your Next Asian Countries Escapade:
Japan, is your ultimate go-to destination for THE Asian adventure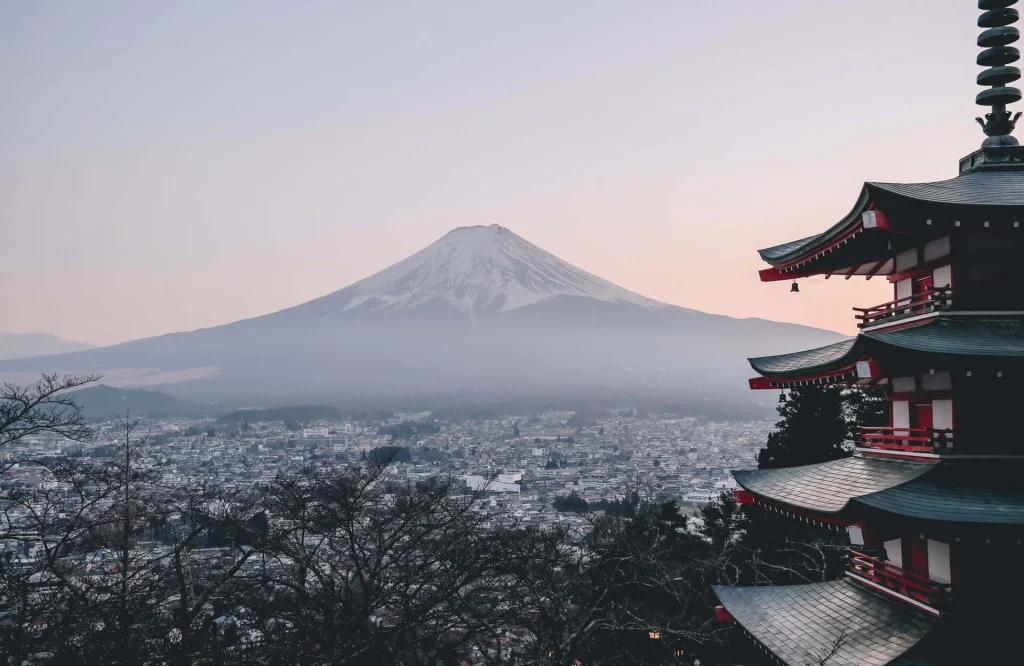 Japan is the most amazing tourist destination and it offers many unique experiences that you cannot find in any other part of the world. The culture of this country is an interesting blend of Eastern traditions and Western modernity that can be seen everywhere.
On the contrary to popular belief, you will immediately notice Japan's pristine natural scenery. Even though many people think of Japan as a highly modern country with flashy neon lights and advanced technology, shopping malls, and high-end stores, there are many ways in which Japan is a nature lover's paradise! As soon as you travel outside of the big and modern cities you will discover that the country is home to some of the best natural scenery in the world. From the wilderness in Hokkaido to the white pristine beaches of Okinawa, Japan's nature is incredibly diverse.
And speaking of breathtaking nature, let us talk about Japan's Mount Fuji.
Mount Fuji is famous all over the world as a place to visit during any season of the year. But the majestic Fujisan is not 'just a mountain' as it takes a very special, sacred place in the Japanese culture. Since the 7th century, it has been a sacred site for Shintoism, the indigenous religion of Japan. Japanese people have always held Mount Fuji close to their heart and Mount Fuji is displayed in many artistic outings, including (ancient) pottery, calligraphy, ukiyo-e paintings, and woodblock prints. Climbing Mount Fuji is at the top of many people's bucket lists and an estimated 400,000 people climb the volcano each year!
Of course, we could not forget about Japanese food. It is just one of the best, don't you agree? How much more authentic Japanese food? Some of the usual experiences are the sushi conveyor belt and sake bars and don't forget to try some fresh sushi at Tsukiji Fish Market or the delicious street food like takoyaki in Osaka. For many visitors, a trip to Japan provides the opportunity to indulge in some authentic Kaiseki food. Kaiseki is a traditional form of cuisine that has evolved over a period of thousands of years, using ingredients that are hardly found in any other part of the world. Tokyo has more Michelin stars than any other city in the world, with also the most three-star restaurants (12) in the world!
Experience top-class adventures and treatment in the country of Singapore!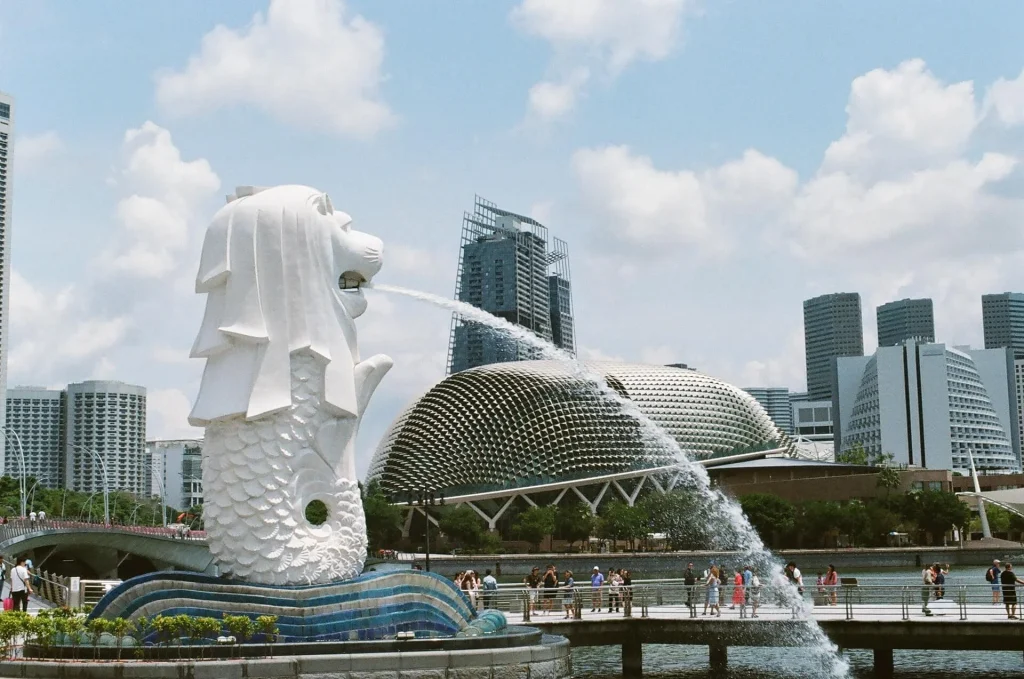 Experience top-tier hotel stay at the Marina Bay Sands, especially with their world-famous infinity pool! This hotel prides itself to have the longest elevated infinity pool in the world. Perched across the three towers that make up the Marina Bay Sands hotel and with Singapore's stunning skyline in the background, taking a picture up here is every Instagramer's dream. Your teenage daughter will be so satisfied!
No need to be reminded of Singapore's Gardens by the Bay and Haw Par Villa are two outdoor attractions that are unlike anything else in the world. Gardens by the Bay is dominated by its Supertree Grove, a collection of giant metal vertical gardens that are covered in thousands of species of flora and fauna. Gardens by the Bay has the atmosphere of a friendly and futuristic alien landscape. Visit at night for the full effect. Haw Par Villa is a former amusement park built by the Haw Par brothers who invented Tiger Balm. The park is full of life-sized sculptures and dioramas depicting Chinese mythology. The Haw Par brothers wanted to create a fun way for parents to teach their children about morality through these folk stories. Remember to take a picture to put on a frame at your house and lot for sale back in the Philippines!
Singapore Zoo is also one of a kind. Billing itself as the world's best rainforest zoo, the Singapore Zoo is a pretty impressive place. The orangutans are particularly impressive, and visitors can watch as babies and adults alike swing high above their platforms and snack on fruits. There is also a large chimpanzee family, zebras, meerkats, a komodo dragon, mole rats, white tigers, kangaroos, and many other creatures.
Of course, guests can observe feedings for some of the animals. Sounds fun, right? We feel a day isn't enough to enjoy this place!
See why Thailand has been emerging to the status of a must-visit destination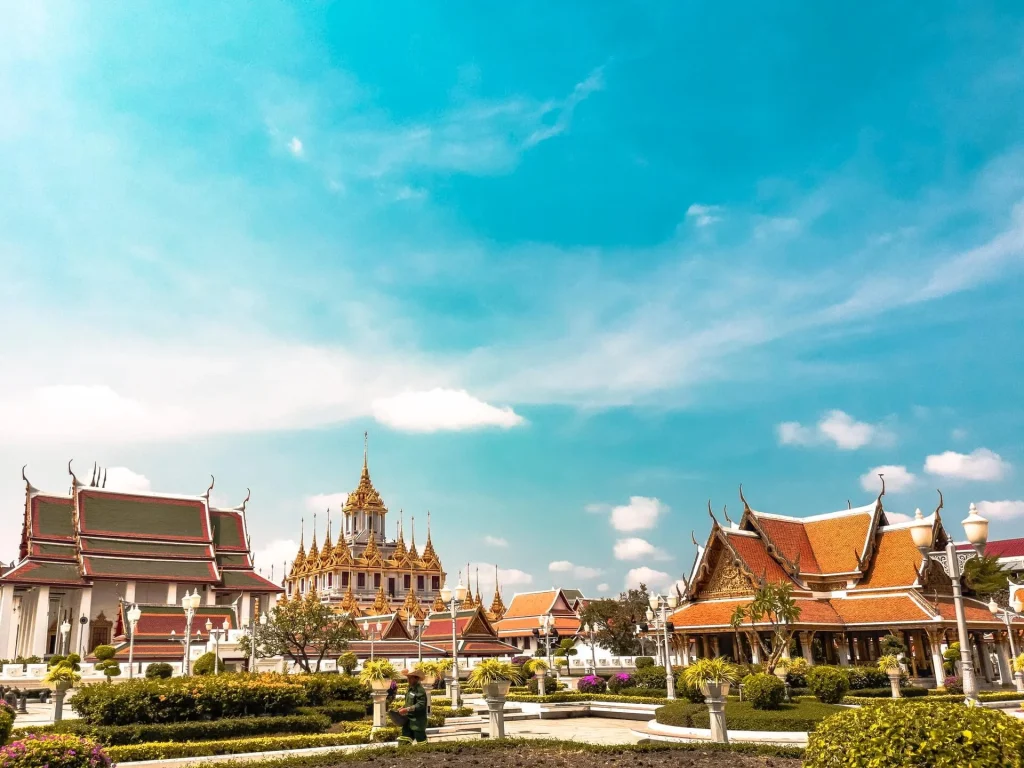 Thailand has emerged as one of the most visited tourist destinations in the world. What could be the reasons that people love to travel to this exotic destination? It could be the tranquil beaches, exotic cuisine, magnificent temples and scenery, colorful history, or cultural and archaeological sites. Or perhaps all of them!
Let's talk about the food since it has been always underestimated. But trust us: they deliver. Thai cooking is all about freshly prepared dishes featuring strong, aromatic spice elements. It varies in taste from one region to another. Some of Thailand's spiciest, tangiest foods can be eaten from roadside stalls. The hot and spicy dish can be whipped up in a second by street vendors, using fresh lemongrass, kaffir lime leaves, and galangal. A tour of Bangkok's finest food stalls with an expert guide is something we always recommended for the quality of the dishes and energetic atmosphere. As well, appetizing and authentic Thai cuisine can be found in Bangkok's most splendid high-end restaurants.
Thailand also has a rich culture involving animals! This country offers a unique variety of wildlife exploration. Look for the gibbons in Khao Sok National Park, spend a day at Elephant Hills bathing the elephants, go whale watching in Koh Tao, and visit the world's smallest mammal – Kitti's hog-nosed bat in western Thailand.
You are totally no longer in your newly moved in house and lot for sale anymore. Two words: pink lakes. Pink water lilies in bloom are a sight to behold on lakes around the country. In Udon Thani, lilies on Red Lotus Lake burst into a riot of crimson blooms between November and February. The wide lake – 15km long and up to 5km is little-known by non-Thais but is a beautiful sight. Guides lead small boat tours around it. How romantic is that! You and your partner will definitely have a great time.
There is no doubt that these countries will give you a splendid taste of Asia. On its rise to compete with the rest of the world, it is with great pride to witness the greatness and the beauty of our beloved continent.
Related Blog: The Best Places to Visit on Your Next African Safari Getaway