The Barangay of Alabang has risen much from its modest origins as an agricultural district to its present status as a major commercial hub of Muntinlupa City. For the locals of the barangay and visitors who may be living close by such as in a condo in Las Piñas, Alabang has much to offer, especially in its food culture with various resto and fast food in the area.
As the beating economic heart of Muntinlupa City, many businesses and leisure service concepts have sprung up in Alabang ever since it allowed the development of large-scale commercial real estate projects like the Filinvest Corporate City and the Madrigal Business Park. Among these establishments were high-end popular restaurants, which have not only invigorated the spread of traditional dishes but international cuisine as well to the benefit of the people's taste buds that offers a lot of food choices. Whether one is shopping at Molito Lifestyle Center, having a lovely stroll at Ayala Alabang, or spending time with the family at Westgate Center, there is always a great place for a memorable food trip nearby.
To those who are eager to know about the best restaurants in Alabang to try, below are three locations around the Alabang proper and Alabang Zapote Road to visit for the best fine dining restaurants Alabang has to offer.
Searching for the Best Restaurants in Alabang Town Center? Stop by Players for an Enjoyable Experience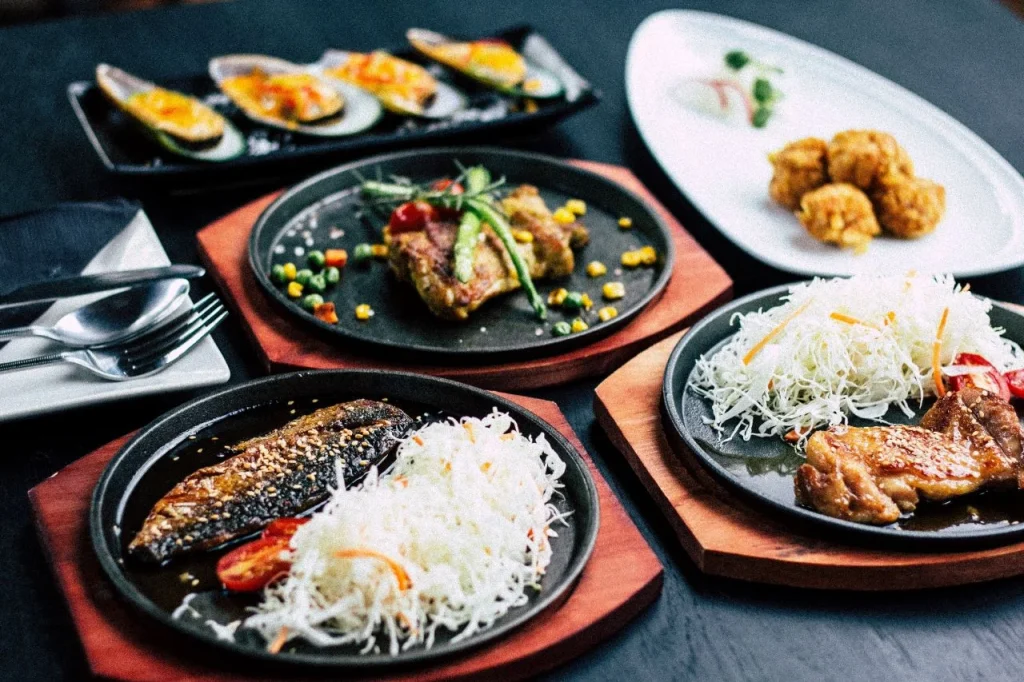 Nestled in the 2nd level at Corte De Las Palmas in Alabang Town Center, Players is the ideal joint for the working up-and-coming Filipino-looking good food and cold drinks after a long day in the office. With an array of American and Filipino dishes on their menu fitting for a carnivore's dream and wonderful music played by a live acoustic singer, an unforgettable dining experience is guaranteed.
Available dining options for beef lovers include their signature Angus steaks, which are served either as ribeye steak, T-bone steak, tomahawk steak, or filet mignon. Some must-try Filipino classics in Players are their pork sisig, crispy pata, tenderloin beef salpicao, and gambas al ajillo that South peeps in Metro Manila are sure to adore. Aside from these mouth-watering dishes, Players also have pasta, pizzas, burgers, and a number of appetizers to jump-start or sate one's appetite.
Players also entertain a variety of events and promos depending on whatever important occasion is taking place, ranging from live screenings of massive sports matches to holiday specials, and more.
Craving Authentic Italian Cuisine? Make a Reservation at Da Gianni Cucina Italiana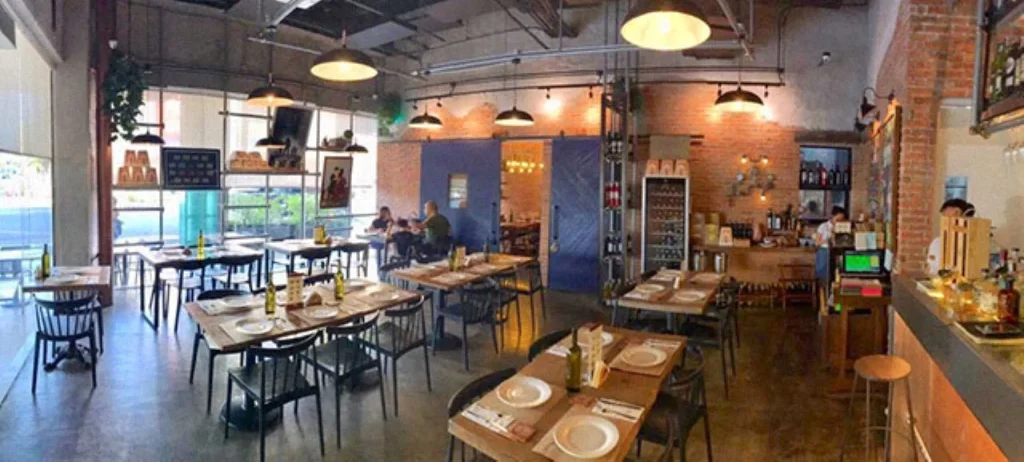 photo from esquiremag.ph
Located just at the entrance of Westgate Center is the Italian restaurant known as Da Gianni Cucina Italiana, the second restaurant to be opened by the Guidicelli family in 2018 since the start of the Da Gianni brand in 2016. Beginning as the dream of the first migrant patriarch of the Guidicelli family, Gianni Guidicelli, the Da Gianni line of restaurants has come a long way in providing only the most authentic Italian dishes to its customers.
Among the best-sellers in the menu of Da Gianni Cucina Italiana are their wild mushroom puff, Canadian salmon, and their Italian lemon sorbet, which are just a select few dishes in their appetizer, main course, and dessert selections. Italian foodies that want to savor the rich flavors of authentic Italian cuisine may also opt to order from their risotto, pizza, and pasta menus for the perfect dinner date. The restaurant also has seven types of salads made only from choice ingredients and fresh vegetables for those who want to eat healthily and watch their calorie intake.
If one is planning to have private celebrations or host traditional family gatherings, Da Gianni Cucina Italiana is always available as a splendid venue so long as one makes the proper reservations.
For the Best Spanish Dining Experience, Consider Going to Un Cuenca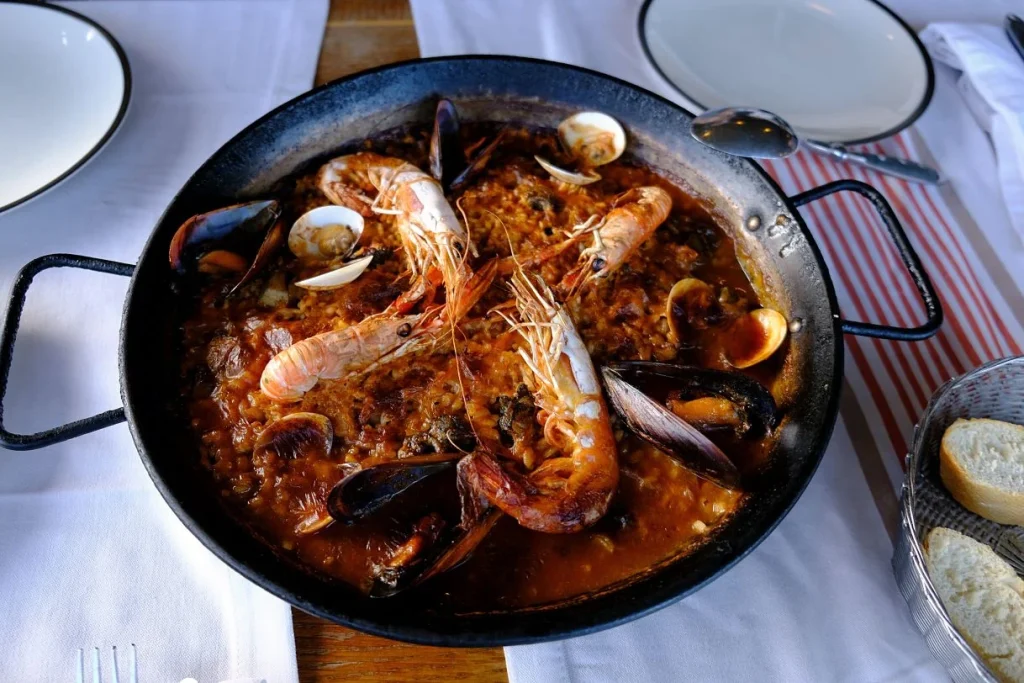 Based in the Molito Lifestyle Building in the Molito Commercial Complex, Un Cuenca is considered one of the more well-known Alabang restaurants which specializes in Spanish-inspired Filipino dishes. The brainchild of Chef Ariel Manuel, a famous figure in the Philippine culinary scene, Un Cuenca prioritizes not only serving the best food to its patrons but also creating a one-of-a-kind restaurant experience as well.
The top-selling fare that almost all customers of Un Cuenca immediately request is their pugon lechon, which is meticulously cooked to perfection for three and a half hours in a brick oven. Other noteworthy food offered in Un Cuenca are their lamb kaldereta garnished with dried mangoes, their delectable Chilean sea bass, savory duck adobo coupled with duck egg, and their filling arroz dishes. Diners with a taste for wine can also buy their choice liquor at the neighboring wine store Ralph's to accompany whatever dish they've ordered for the evening.
Being among the most popular restaurants in Alabang, winding down at Un Cuenca to spend time with family or friends is a nice way to end the day in the bustling streets of Muntinlupa City.
To summarize, Alabang is filled to the bring with sights to see, business opportunities to take, and restaurants to dine in. From the classic resto-bar like Players, the genuine Italian restaurant that is Da Gianni Cucina Italiana, and the refined yet welcoming Spanish-Filipino restaurant Un Cuenca, the options are limitless for anyone seeking a good place to eat in Alabang.
For those who love the idea of owning property in Metro Manila such as a classy condo in Las Piñas, Crown Asia has a tantalizing investment just for them in the form of the Hermosa.
Settled close to Daang Radylal Blg. 2 in Christian Avenue, the Hermosa is a 2.9-hectare state-of-the-art condominium village that is suitable for the up-and-coming Filipino urbanite. With over six mid-rise buildings under construction featuring a total of 1,147 residential condo units for sale, investments are open and abundant for both beginner and veteran investors to purchase. The Hermosa's close proximity to the Ninoy Aquino International Airport, the Bay Area, and several commercial properties make it valuable indeed in the eyes of professional real estate experts.
To investors researching for a promising condo in Las Piñas to invest in, message a Crown Asia agent and look into securing a condo unit in the Hermosa as soon as possible.
Related Blog: New Must-Try Restaurants Near Your Condo in Sucat