As home buyers search for the best house for sale in Cavite, Philippines, it becomes apparent that most buyers choose to reside near the hospitals so that they can obtain immediate medical attention and check on their health when necessary.
While some potential home buyers constantly search for their ideal house for sale in Cavite, there are many kinds of hospitals and/or medical centers available for Cavite residents, as further proven by the province's size.
This article will essentially give you a list of some of the greatest hospitals in Cavite where you can check out nearby properties that offer a house for sale in Cavite, as well as get the services you require from the best doctors depending on the services they offer.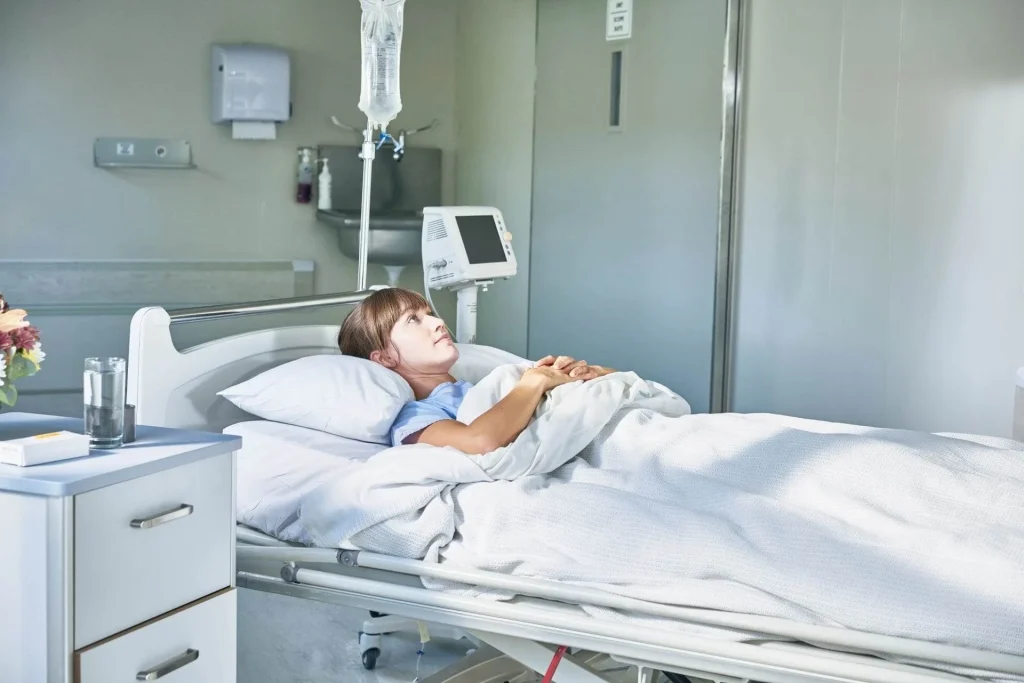 Hospitals in Dasmariñas
De La Salle University Medical Center, Dasmariñas
The largest tertiary hospital in Region IV-A, De La Salle University Medical Center is a division of De La Salle Medical and Health Sciences Institute and is dedicated to offering high-quality, compassionate, and holistic patient-centered care and services. It is the first hospital in the Philippines to be ISO 9001 certified and is the only level 4 hospital in Cavite.
The De La Salle Brothers Philippines own DLSUMC, which is run by medical advisors and Sisters of St. Paul de Chartres. It is tucked away amid the DLSMHSI's expansive grounds, which span around 18 hectares, in Dasmariñas, Cavite. To achieve its goal of having the most comprehensive amenities and cutting-edge technology in CALABARZON, it regularly upgrades its facilities and enhances health delivery services.
DLSUMC's services and facilities include a breast care clinic, day surgery center, diabetes education center, dietary services, electroencephalography (EEG), heart institute, hemodialysis center, physical and rehabilitation medicine, and many more.
Address: Governor D. Mangubat Avenue, City of Dasmariñas Cavite, Philippines 4114
Contact number: (+632) 8988 – 3100 or (+6346) 481 – 8000
Email: [email protected]
Website: https://www.dlshsi.edu.ph/dlsumc/
Emilio Aguinaldo College Medical Center, Dasmariñas
To date, EAC Med has received 154 private tertiary PhilHealth accreditations and has a triple-A mission to offer the community Advanced Accessible and Affordable medical & paramedical treatment.
It is conveniently located to meet the industrial needs of the workers of multinational corporations and manufacturing and processing facilities that have settled in the CALABARZON region. To support the present emphasis on prevention and health maintenance, health packages for businesses, offices, and schools are also available. Professionals with extensive training and compassion provide all of these services.
Address: Emilio Aguinaldo Highway, Brgy. Salitran II, Dasmariñas City, Cavite 4114
Contact number: (046) 416-3010
Email: [email protected]
Website: https://www.eacmed.org.ph/home
Hospitals in Imus
Our Lady of the Pillar Medical Center, Imus
The patroness of the town of Imus inspired the name that was chosen for the hospital, Our Lady of the Pillar Medical Center. It is situated in Bayan Luma, Imus, Cavite, along Tamsui Avenue, just a short distance from the town's public market.
On May 12, 2002, the hospital opened its doors after a year of development. It features an excellent emergency room complex, a four-bed intensive care unit, two main operating rooms, two delivery rooms, a Caesarean section room, a cutting-edge neonatal intensive care unit, an operating room for ophthalmology, two smaller operating rooms, and an endoscopy room.
Medical Center Imus, Imus
According to Healthcare Philippines, the Medical Center Imus is one of the best places in Cavite to meet all of your medical needs. Their knowledgeable and welcoming staff will make sure that each step of your treatment occurs without any difficulties.
A hospital called Medical Center Imus is situated on Diversion Road in Palico IV, Imus, Cavite. MCI is the first tertiary hospital in Imus, according to its Facebook page, and it has 100 patient beds. On March 10, 2003, it also began its Newborn Screening program. MCI claims to be "Dedicated to total quality healthcare".
Address: Diversion Road, Palico IV, Imus, Cavite
Contact numbers: (046) 472-2220 / (046) 472-3988 / (046) 472-3989
Facebook page: https://www.facebook.com/Medical-Center-IMUS-222882524450943/
Hospitals in Bacoor
St. Dominic Medical Center Inc., Bacoor
St. Dominic Medical Center (SDMC) in Bacoor, has developed continuously over the years to address the evolving healthcare needs of Metro Cavite.
The biggest HMO providers in the Philippines now give credit to St. Dominic Medical Center. Together with their business partners, they established the institution as one of the top healthcare facilities in Cavite, with the goal of providing top-notch treatment to everyone.
By paying attention to the requirements of every citizen today, SDMC aspires to become the best hospital. They implore Divine Providence's direction and wisdom to lead them through.
Address: St. Dominic Complex, Emilio Aguinaldo Highway, Talaba IV, City of Bacoor, Cavite , Talaba, Philippines
Contact numbers: (046) 417 2539
Email: [email protected]
Website: sdmc.ph/index.php/Home/index
Hospitals in General Trias
Divine Grace Medical Center, Gen. Trias
In 1989, ACE MED, INC. (Divine Grace Medical Center) first welcomed its doors to the residents of Rosario, Cavite.
The hospital quickly rose to prominence in coastal Cavite, becoming the forerunner and top facility. The hospital served the health requirements of not just the town of Rosario but also those of Tanza, Noveleta, Cavite City, General Trias, and even the remote communities of Naic and Maragondon. It was staffed with a complete complement of specialists.
Address: Antero Soriano Highway, General Trias, Cavite Philippines
Contact numbers: (046) 482-6888 / (0977) 820-6001
Email: [email protected]
Website: https://divinegracemedicalcenter.com/
Hospitals in Tagaytay
Tagaytay Hospital and Medical Center, Tagaytay City
The 90-bed Tagaytay Medical Center (TMC) serves the medical requirements of the people of Tagaytay City and the nearby communities in addition to pursuing business opportunities in medical tourism and wellness.
The Tagaytay Medical Center is the ideal location for healing with a dash of attentiveness. They go far beyond changing the way you receive healthcare by integrating medical brilliance, contemporary technology, and compassion.
TMC's medical specialties include anesthesiology, dermatology, internal medicine, obstetrics & gynecology, ophthalmology, pediatrics, surgeries, and many more.
Address: Emilio Aguinaldo Highway, Silang Crossing East, Tagaytay City 4120
Contact numbers: (046) 483-0134
Email: [email protected]
Website: https://tagaytaymed.com.ph/
Read more: The Best Hospitals in Laguna