During much of the free time you and your family will have this summer, how about revamping your home? People can always use a change of scenery, including how one's House and Lot for Sale could look like! After all, everyone's tastes and wants tend to change over time so most likely you have been itching to add things to your home and shop at stores to make your home look like a Pinterest board. With that, you and your family should look around and check out the latest brands and products at these home improvement stores for your next special 2023 family bonding in the form of redecorating your home!
What Is the Meaning of a Home Improvement Store?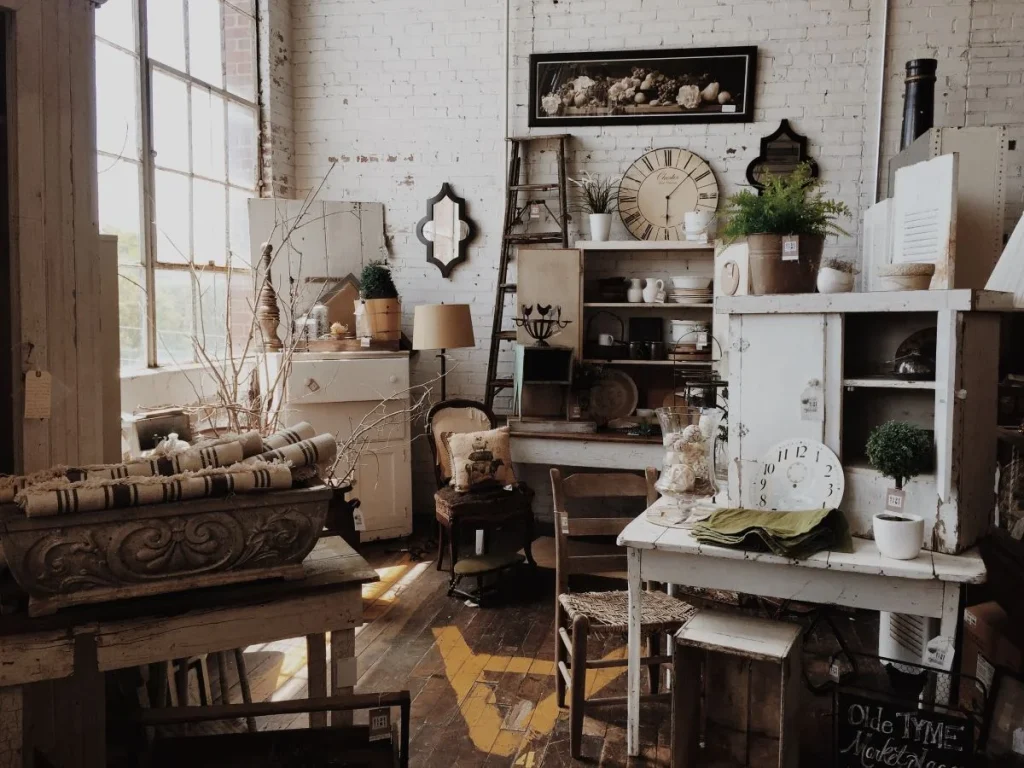 But, first, what is a home improvement store in the first place?
A home improvement store has many useful functions. Think of it as a 2 in 1 kind of situation. Not only do you get stuff to decorate your House and Lot for Sale to look aesthetically pleasing, but these stores also offer several hardware products to physically improve or fix your home! Think of it as Ace Hardware but with several decorative pieces from couches, drapes, paintings, and even fake and real plants to choose from.
However, it is also very normal and understandable for someone to question why they must take a visit to these stores and change the way their House and Lot for Sale look in the first place. There are an abundance of reasons why it is beneficial for one to revamp their beloved home every once in a while. Here are a few:
1. We evolve over time and so how we perceive a home should be
Like what was mentioned earlier on how our tastes, wants, and needs tend to change over time since we continuously grow and evolve with experiences and knowledge, our concept of a home, or at the very least, how it should look may change. No one wants to live in a place that they are no longer comfortable with, right? What if your child's favorite color is no longer pink and wants blue instead? A waterbed may be very comfortable at first, but perhaps after a flood incident, you may yearn to keep yourself water at a distance for a while. Indeed, life moves, and our homes must follow suit.
2. Home Efficiency
More often than not, new is better than old because every day, we discover and learn something new. And this new profound knowledge can help improve the way we live, and make the products we use in our everyday lives to be more efficient. By going to visiting home improvement stores, you would be able to know the new trends of housing today, the new discoveries of simple science, and the newly available products that have adapted to the needs of families, societies, and even our environment!
If ever you want to save electricity, may it be for financial or more environmentally friendly purposes, you may opt to buy products such as light bulbs that consume much less energy. Indeed, it is always a good idea to keep up with the times for you and your family may struggle if you get left behind.
3. It increases your home's value
When a product has been redone, or redecorated several times, for some reason, its value increases. Why is the iPhone 11 more expensive than the original iPhone? Why did the book that has been revised ten times get published and not the story that had only been written in one draft? Why does it sound so much more impressive when someone says, "This house has been refurbished and renovated several times."? Because, again, by revising, redecorating, or reinventing something, improvements are bound to happen. And because of this improvement and honing something into something better, it becomes even more special and valuable.
Home Improvement Stores in the Philippines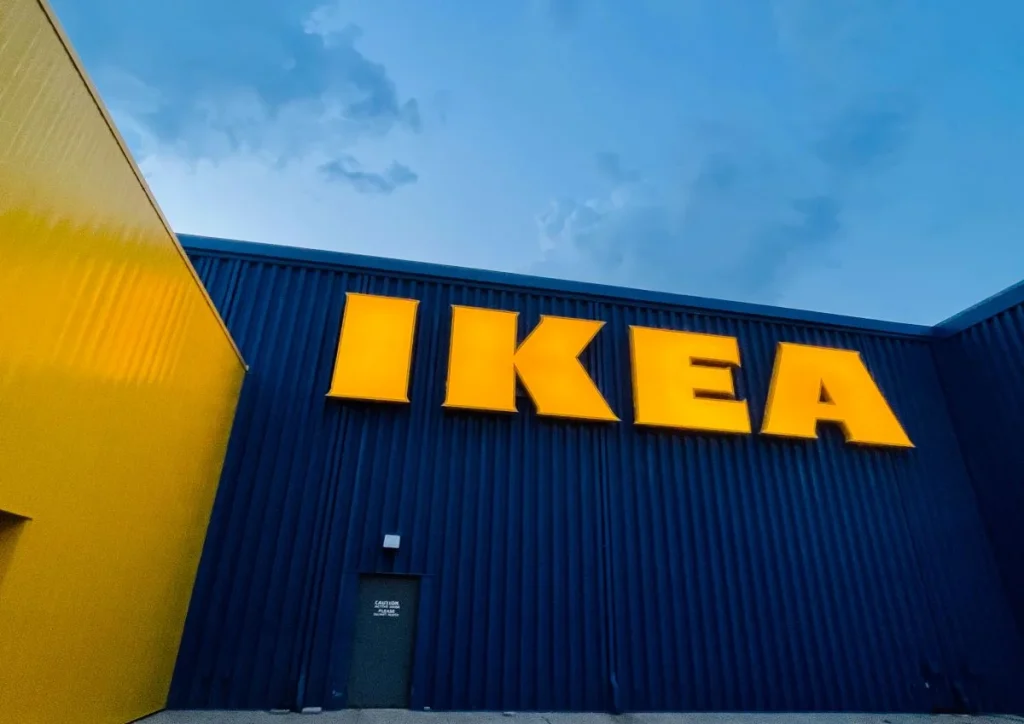 1. IKEA
Though IKEA is more known for its world-class furniture, it offers a lot more than ready-to-assemble furniture. A Swedish multinational conglomerate based in the peaceful and exquisite country of the Netherlands, they have indeed earned the title of being internationally renowned. From decorative accessories, handy tools, door knobs, and even moving supplies, there are tons more to explore and benefit from here. Additionally, we heard that their meatballs are indeed worthy to fall in line for.
2. Wilcon Depot
If you looking to revamp your home in a more technical, and renovative style, you should consider dropping by the nearest Wilcon Depot to store yourselves with the latest tools for your next DIY project. Homegrown in the Philippines and humbly started back in 1977 with four passionate people just wanting to build a hardware store, Wilcon Depot has conveniently expanded its services to 17 branches in Metro Manila and 21 local stores.
3. Crate & Barrel
Another internationally loved brand, Crate & Barrel has been offering world-class home improvement tools and pieces to revamp people's houses since 1962. With a handful of aesthetics to choose from such as rustic, mid-century, and contemporary, a visit here will surely fill up your vehicle with great goods. They have many materials for the different sides of your home. They have sections dedicated to the living room, bedrooms, kitchens, and even home office and outdoor areas!
Nearest Home Improvement Store Near a Crown Asia Property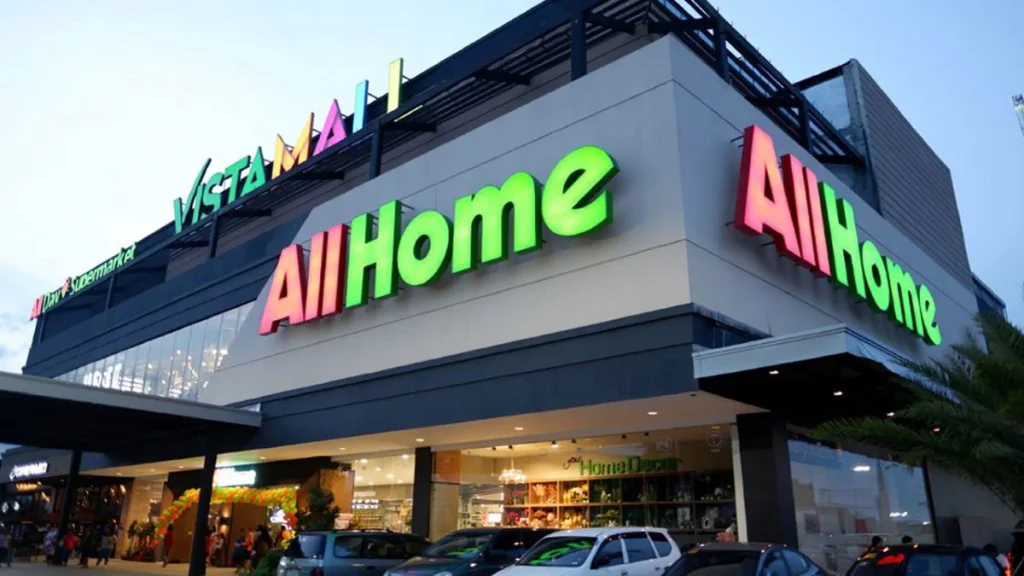 photo from corporate.allhome.com.ph
But arguably the best home improvement store that is ideally located and inhabits world-class products is AllHome.
AllHome exhibits all the things one ought to find in the perfect and ideal Filipino home. Continuously curating furniture, hardware, appliances, tiles, sanitary wares, homewares, linens, and construction materials that are sure to impress not only guests but even its buyers and users, AllHome has proved once again that local products and companies can compete if not best a handful of international materials. Additionally, they also offer the latest gadgets and electronic devices for both entertainment and practical uses in their AllDigital section. Coined as a tech emporium, it will surely fill up all your up-to-date technology needs.
Related Blog: The Rise of Home Design and Improvements During the Pandemic